A Kite Maker Honors His Family the Best Way He Knows How
A Kite Maker Honors His Family the Best Way He Knows How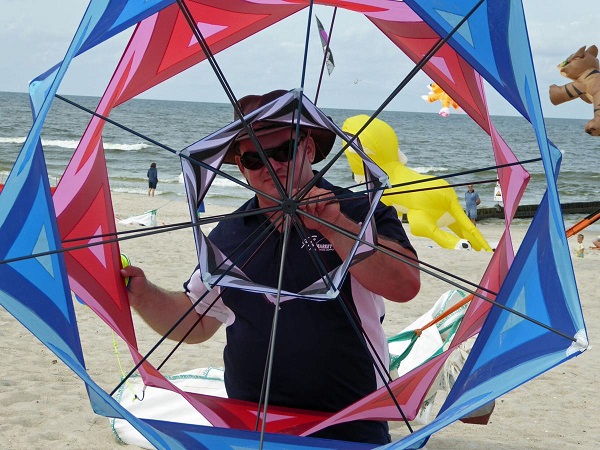 When Phil Broder learned his younger sister, Rebecca Broder Egolf, was preparing to lose her decades-long battle with cancer, he couldn't stand idly by. He turned to what he knew best: kites.
Phil recalled hearing about a group of kiters who held an auction to raise money for pediatric cancer in Florida. As owner of Fly Market Kitemaking Supply in Harrisburg, Pennsylvania, he wondered if he might be able to do something similar to support cancer research at Cleveland Clinic, where his sister had been receiving her care. He thought the fundraising initiative would also be a way to honor his parents who both died from lymphoma in 2017.
Phil wanted to go big. He knew many of the finest kitemakers in the world, having personally met them at invitation-only kite fairs in Canada, England, France, Portugal, Poland, India, China, and South Africa – where kiting events can attract millions of spectators. His auction, he decided, would feature true works of art from around the globe. It would raise enough money to have an impact.
In November 2020, Phil reached out to Cleveland Clinic's Philanthropy Institute to pitch his idea. "They were completely receptive from the get-go, but obviously this was a little different from what they were accustomed to. … The biggest hitch was finding an online auction platform that could handle international bidders."
With Cleveland Clinic on board, Phil began getting commitments from kitemakers around the globe … Colombia, New Zealand, Australia, Israel, Belgium, the Netherlands … 47 kites in all from more than a dozen countries.
The month-long online auction culminated in a two-hour live feed on Facebook on Feb. 27, to highlight each individual kite's artistry and each kite maker's meticulous workmanship. And, of course, to watch the final competing bids soar. The event raised more than $40,000 for Cleveland Clinic. One-third of the proceeds will go to Cleveland Clinic's Lung Cancer and Drug Development Research Fund; the other two-thirds will go to the VeloSano Cancer Research Fund. VeloSano (Latin for "swift cure") is a well-known and well-supported Cleveland Clinic fundraising initiative that provides "seed funding" directly to physician researchers working to develop revolutionary cancer treatments. The initiative has raised more than $24 million since its inception in 2014.
Phil, of course, is thrilled with the success of the auction and delighted to have been able to turn his passion for kites into a gift that could lead to a cure for a disease that has plagued his family. But he readily admits, "For me, working on (the auction) occupied my mind … and it gave me a reason to do something with my sister. … The numbers are great, don't get me wrong, but you know, it was five months of having Becca in my thoughts every day."
"Becca got all the height in the family," Phil quips, shifting the conversation. "It's not fair." He laughs about almost taking her out with a baseball bat when they were kids – accidentally, of course. "She came up behind me while I was swinging; I didn't know she was there." It's apparent the last thing Phil would ever want to do is harm his sister.
"She never fails to impress me," he boasts, citing Becca's achievements in college, in her career and her community. "She sets a goal and … we're like, wow, we didn't see that coming, but good for her. She had these two sons and they're both amazing kids. … She turned out to be a really good mother, too." Joshua, 16, attends Solon High School in suburban Cleveland and Jeremiah is a sophomore at Vanderbilt University studying biomedical engineering. Becca's husband, Rabbi James Egolf, is a staff member at Cleveland Clinic's Center for Spiritual Care.
"Becca is making preparations and making sure that her family's taken care of and her house is taken care of … She has a checklist," Phil offers.
While this is the first major fundraising initiative Phil organized, giving back has always been important to him. "It's something my parents did. My father was a volunteer gardener for an organization down in Florida that helped kids who lost a parent, and he loved doing that. He went out in the blazing hot sun, three or four days a week, and pulled weeds and hauled manure … so we had good examples."
How You Can Help
Even though the kite auction is over, you can support Phil Broder's fundraising effort for cancer research here. Or contact the Philanthropy Institute Community Fundraising Team to start your own fundraising initiative.
Emergency Department Receives Prestigious Accreditation
Emergency Department Receives Prestigious Accreditation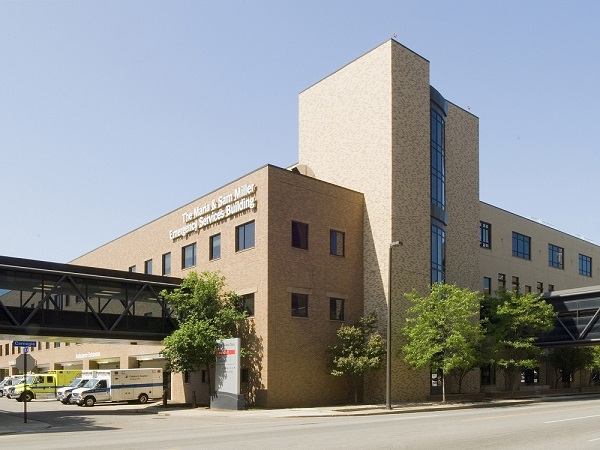 Cleveland Clinic's Main Campus Emergency Department has received a Level 1 Geriatric Emergency Department Accreditation from the American College of Emergency Physicians. Cleveland Clinic is one of only three hospitals in Ohio and 13 other U.S. hospitals to achieve this accreditation, the professional organization's highest level.
The accreditation requires specially trained staff who help make the emergency department experience more comfortable for older patients. The idea of a geriatric emergency department has developed in the last few years as hospitals realize emergency department care looks different for different age groups.
Adults age 65 and older represent one of the largest populations seeking emergency care, and they are at increased risk for hospitalization. "Through evaluation, a dedicated geriatrics care team determines whether a patient needs to be admitted to the hospital, transitioned to a skilled nursing facility or prescribed home-care services," says Ardeshir Hashmi, MD, FACP, holder of The Endowed Chair for Geriatric Innovation.
A Team-based Approach
The Geriatric Emergency Department Accreditation program aims to improve and standardize emergency care of older, high-risk adults, and is acknowledged by three levels of accreditation. To achieve Level 1 status, hospitals must meet more than two dozen requirements and best practices related to providing quality care for geriatric patients, such as enhanced staffing, educational programs for staff and methods of ensuring continuity of care.
Led jointly by the Emergency Services Institute and Cleveland Clinic's Center for Geriatric Medicine, the interdisciplinary program uses a team-based approach, including coordinated care among emergency medicine, geriatric medicine, nursing, pharmacy, social work, rehabilitation and case management.
Philanthropic Support for Accreditation
Funding from the Maria and Samuel H. Miller Foundation is helping provide high-quality comprehensive geriatric care in the emergency departments while aligning with accreditation requirements.
It's also helping to raise awareness about the unique challenges of older adults in the emergency department. The field is taking notice.
Expanding to Regional Hospitals
Following the accreditation of the main campus emergency department, the program was expanded to additional Cleveland Clinic regional emergency departments. The goal is for all Cleveland Clinic regional hospitals to be accredited.
"We are proud to receive this Level 1 accreditation that reflects Cleveland Clinic's commitment to providing comprehensive evaluation and patient-centered care for high-risk geriatric patients," says Stephen Meldon, MD, Vice Chair of the Emergency Services Institute and co-director of the geriatric emergency department and geriatric care unit. "This designation shows our continued efforts to elevate our level of emergency care to better serve our patients and community."
Cleveland Clinic's geriatrics program is ranked No. 2 in the nation and No. 1 in Ohio in the U.S. News & World Report 2020-2021 Best Hospital rankings.
How You Can Help
Philanthropic support makes a difference in the lives of our patients and their families. Your gift can be tailored to support the area of healthcare that's most meaningful to you. Learn more and make a gift here.
Florida Teen Helps Cancer Patients Fight with a Mighty Roar
Florida Teen Helps Cancer Patients Fight with a Mighty Roar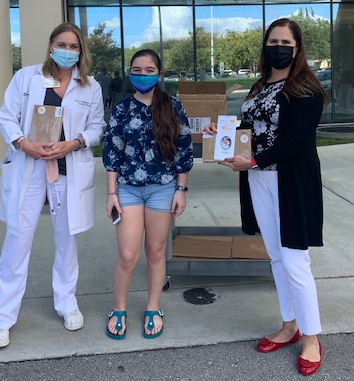 When she was only 5 years old, Sara Kaufman lost her father, Leon, to colon cancer.
At the age of 11, she turned her grief into a way to honor her father by starting a foundation with the help of her mother, Nadine Leonard. Called Leon's Roar, it assists lower-income cancer patients.
In Spanish, the name Leon means lion. To keep her father's memory alive, Sara has made it her mission to inspire cancer patients to fight with a roar.
Now 15, Sara is as motivated as ever. "When I first started the foundation, my purpose was to help solve issues not previously addressed for cancer patients," she says. "When I asked my mother what my father's needs were, she said he felt isolated during his treatments."
Nadine's answer inspired Sara to raise money for tablet computers, which patients can use to stay connected to the outside world.
Leon's Roar has partnered with several hospitals in Florida, with 100% of the proceeds from Leon's Roar used to buy tablets for cancer patients.
Keeping Calm and Roaring On
In December 2020, Sara personally delivered 20 tablets to patients at the Maroone Cancer Center located within the Egil and Pauline Braathen Center in Weston.
"Seeing patients light up when they receive a tablet is so gratifying," says Sara. "Cancer fighters can feel isolated when they are first diagnosed with cancer, and especially when they have to sit through hours of chemotherapy. Having a tablet enables them to join online support groups, where they are able to communicate with other patients and create long-lasting friendships."
With memes such as "Keep Calm and Roar On," Sara's website motivates cancer patients to stay connected by linking to activities, entertainment and support groups, all of which provide a safe and friendly environment.
"Sara's donation is a beautiful tribute to her father's memory, and it will have a positive impact on the care we provide to cancer patients," says Cara Kondaki, LCSW, Clinical Social Worker in the Department of Oncology at the Maroone Cancer Center. "Currently, due to COVID-19 restrictions, cancer patients can't have family or friends accompany them to appointments. Providing tablets to patients who don't already have one is so meaningful because it helps distract them and ease the feeling of isolation."
How You Can Help
In addition to monetary support, Leon's Roar accepts donations of new tablets and certain used devices. Visit their website to make a donation or for more information.
At Cleveland Clinic Florida Cancer Institutes, Patient and Family Support Programs are funded entirely by philanthropy and are provided free to patients and their families, helping with their mental, emotional and financial well-being. These complimentary services are even more vital during the COVID-19 pandemic when cancer patients are experiencing extreme financial hardships due to job loss, furloughs and pay cuts. Please make a gift today.
Physician's Cleveland Clinic Keepsake Finds New Home
Physician's Cleveland Clinic Keepsake Finds New Home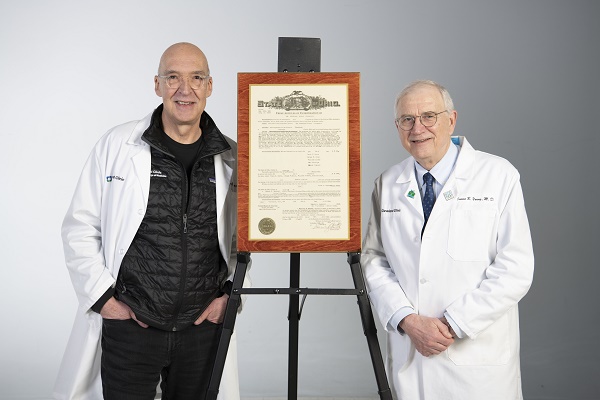 In addition to being a highly regarded and widely respected neurologist, the late John (Jack) Paul Conomy, MD, JD, was a history buff. One of his most prized possessions was a plaque with a copy of Cleveland Clinic's charter. It recently was donated to Cleveland Clinic by Dr. Conomy's widow, Jill Mushkat Conomy, PhD, to honor the memory of her husband.
"Jack loved being part of Cleveland Clinic's history," says Dr. Mushkat Conomy, a psychologist with the Chronic Pain Program in Cleveland Clinic's Anesthesiology Institute.
Dated February 5, 1921, the charter enumerates the articles of incorporation for the Cleveland Clinic Foundation and spells out the fledgling enterprise's commitment to patient care, research and education. It bears the names of founders Frank Bunts, MD; George Crile Sr., MD; William Lower, MD; and John Phillips, MD, as well as Edward Daoust, the attorney who drew up the document and who later served as President of Cleveland Clinic.
Dr. Conomy died in 2019. He was Chairman of the Department of Neurology at Cleveland Clinic from 1975 to 1992. In 1984, he founded Cleveland Clinic's Mellen Center for Multiple Sclerosis Treatment and Research, one of the world's leading MS centers. He also lectured in more than 90 countries and published numerous books and articles.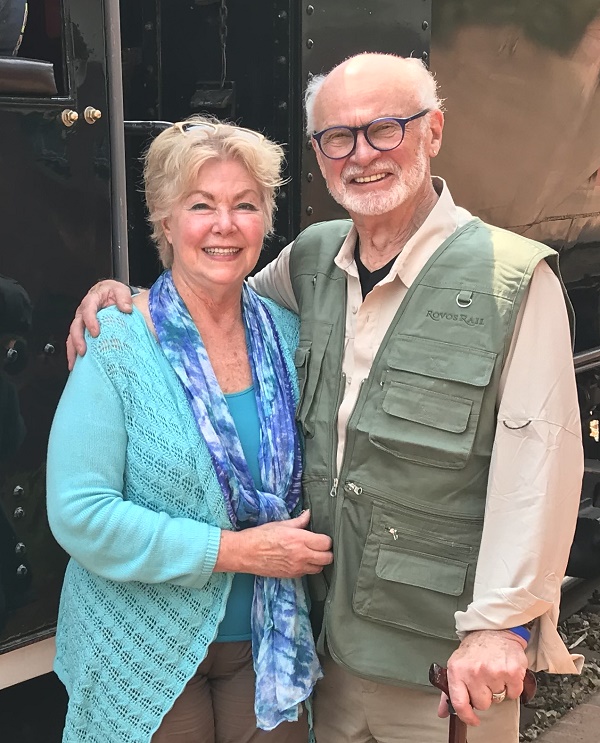 Jill Mushkat Conomy, PhD, with her husband, John (Jack) Paul Conomy, MD, JD.
Long before he joined the Cleveland Clinic staff, Dr. Conomy was a patient of renowned Cleveland Clinic neurosurgeon W. James Gardner, MD.
"When Jack was young, he had Perthes disease and was unable to walk," Dr. Mushkat Conomy says. "But Dr. Gardner worked with him and got his life back on track. From the time he was a child, Jack knew he wanted to be a doctor. And because of Dr. Gardner, Jack knew he wanted to be neurologist."
As Cleveland Clinic celebrates its centennial, Dr. Mushkat Conomy thought it only fitting that the plaque should find a new home there. Her thoughtful gift was gratefully accepted by two of Cleveland Clinic's resident historians, Leonard Calabrese, DO, and James Young, MD.
"Jack would have wanted this," Dr. Mushkat Conomy says. "He held Cleveland Clinic in such high regard."