Staying the Course While Seeing Light at the End of the Tunnel
Staying the Course While Seeing Light at the End of the Tunnel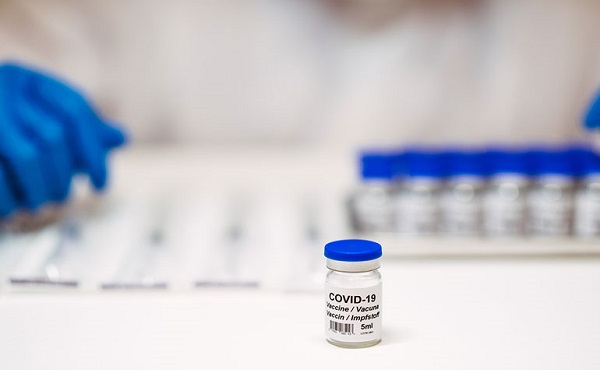 It's been more than nine months since the World Health Organization declared COVID-19 a pandemic.
Recent spikes in COVID-19 positive cases in the months of November and December have put a pause on the festivities that typically accompany the holiday season.
But with the development of several COVID-19 vaccines, a new hope is on the horizon.
The Light at the End of the Tunnel
Despite the recent and anticipated post-holiday spikes in the virus, Steven Gordon, MD, Chair of the Department of Infectious Disease at Cleveland Clinic, reminds us that it's important to stay positive and recognize that help is on the way.
"These vaccines are a big win, and COVID vaccine platforms are built on basic science," he says. "These vaccines were produced through technology that also can be used for future vaccine-preventable illness, pandemic or not."
Dr. Gordon says the speed at which the vaccines were invented, tested and manufactured is unprecedented and was only able to happen through investments made in the early days of research.
States now have received the first shipments and are beginning to administer it.
The first groups of people to be vaccinated will be long-term care residents and healthcare workers. Dr. Gordon says everyone else can expect to be vaccinated sometime near early summer.
What's unknown at the moment is whether this will be a vaccine people get once in a lifetime or each year, like an influenza vaccine. He says the focus right now is getting as many people as possible vaccinated so that we can open the country back up safely.
Staying the Course
Dr. Gordon admits that working from home, schooling from home, and limiting the places we go and the things we do are all making life these days feel a bit like the movie "Groundhog Day."
In spite of the COVID fatigue, he urges people to keep their guard up. "Wearing a mask is currently the greatest non-pharmacological measure we can do until a vaccine is readily available," he says.
Dr. Gordon says the emergence of a COVID-19 vaccine is exciting news, but we can't ignore the reality of the moment, which is that we are still in the thick of the pandemic.
He says it's important for everyone to adhere to avoiding the "Three C's" when considering our daily routines:
Crowded places
Close-contact settings
Confined and enclosed spaces
"Even though a vaccine is on the horizon, we are still experiencing a healthcare capacity crisis," says Dr. Gordon. "We wear masks to enable businesses to be able to stay open, for schools to stay open. We need to remain positive. Yes, holiday celebrations will be different this year, but we will get to a different place and that's what gives us hope."
How You Can Help
Philanthropic support is critical for research and support for frontline caregivers during the COVID-19 pandemic. Your gift today will have an impact.
Florida Volunteer Leaves Musical Legacy
Florida Volunteer Leaves Musical Legacy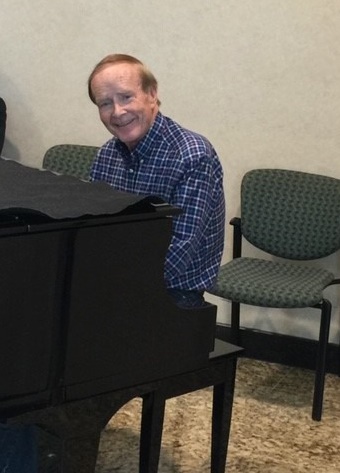 Before the pandemic, Roger Lander enjoyed playing the piano for patients at Cleveland Clinic Weston. His music filled the halls with hope and inspiration for many patients needing support.
Music has a profound effect on physiological, psychological and emotional well-being, and research shows that it can offer many benefits to patients in a clinical setting.
Roger, who volunteered at Cleveland Clinic Weston for seven years, played the piano in the clinical areas at the main clinic, the Krupa Center, the Maroone Cancer Center at the Egil and Pauline Braathen Center, and at several events on campus over the years. Roger passed away on Aug. 13, 2020.
As a friend to many in the Weston community, Roger was a philanthropist and successful real estate agent for over 25 years in South Florida. He was known to give his time generously. The past President of the Weston Music Society, he also served as a long-term member of the Weston Rotary Club.
To honor Roger's memory, the Weston Rotary raised funds to make a donation to the Maroone Cancer Center Integrative Oncology and Wellness program, specifically for music therapy. The program helps to provide music therapy services to cancer patients and their families.
"This donation will help many patients with cancer recover and heal a little faster through the holistic impact of sounds and melodies," says Zeina Nahleh, MD, FACP, Chair, Department of Hematology-Oncology and Director of the Maroone Cancer Center.
What is Music Therapy?
Music Therapy is the clinical and evidence-based use of music interventions in a therapeutic session with a credentialed music therapist. The therapist works with each patient to determine individualized goals. Patients do not have to possess musical talent or skill in order to benefit.
Music therapy may be used to:
Decrease anxiety, pain and suffering
Improve breathing
Manage stress and promote coping, relaxation and well-being
Provide support during procedures, as well as a sense of control and opportunities for self-expression
Support rehabilitation
How You Can Help
Funded entirely through philanthropy, comprehensive support services, like music therapy, are provided throughout a patient's and family's cancer journey to ensure the best outcomes. Amid the pandemic, the need for patient support is greater than ever. Your gift to Cleveland Clinic Florida's Cancer Centers help ensure these critical support services have the greatest impact right here in Florida.
For more information, please contact your philanthropy team at a Florida regional hospital below.
Cleveland Clinic Weston: 954.659.6238
Cleveland Clinic Martin Hospital: 772.223.5634
Cleveland Clinic Indian River Hospital: 772.226.4960