Offering Hope by Providing Help
Offering Hope by Providing Help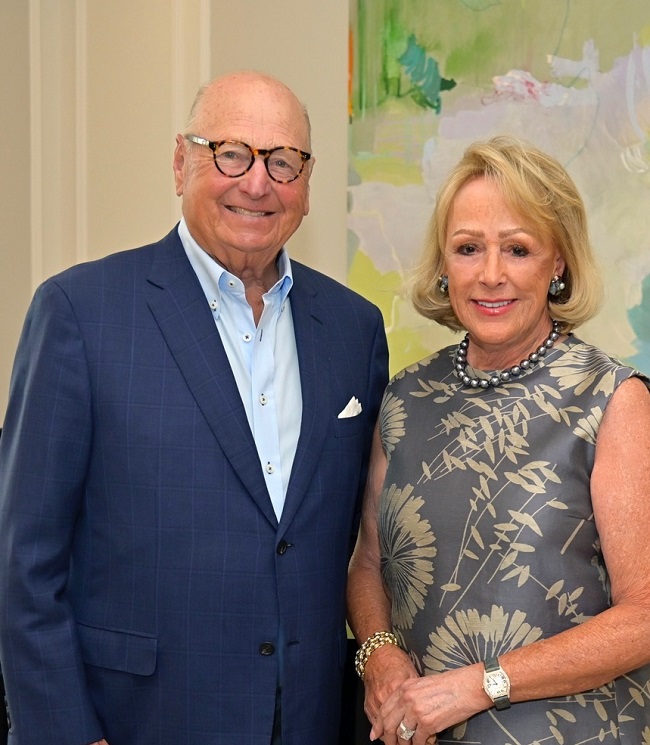 Ron and Nancy Rosner are looking forward to creating positive ways to honor their grandson Evan, who died accidentally last year at the age of 23.
"It's a call you never expect … or want to receive," Ron says. Evan graduated with honors from the University of Virginia, where he studied finance and enjoyed being a member of an active fraternity. "He was a wonderful, kind and gentle spirit," Nancy says. In honor of their late grandson, Ron and Nancy have made a $10 million gift to Cleveland Clinic Indian River Hospital in Vero Beach, Florida.
"We hope to channel our loss by giving back," says Ron, the owner of Rosner Auto Group since 1979. "Our legacy gift to Cleveland Clinic, particularly the expansion of the Behavioral Health Center at Indian River, is very important to us." The Behavioral Health Center provides care to 2,000 people each year, including patients referred from other Cleveland Clinic centers in Florida, and additional outpatient services and programs that are urgently needed.
Nancy adds, "While we are focusing our gift locally, we're hopeful that we can raise broader awareness of the value of human life … rightfully extending to the hope that the indigent will also receive the opportunity to receive the best medical care possible."
Ninety percent of the patients admitted to the in-patient Behavioral Health Center at Indian River Hospital come through the court system and are considered a danger to themselves or others. Most patients come through the Emergency Department (ED) because the facility currently has no intake capability.
In addition to the Behavior Health Center program expansion, the Rosners' gift will enable the hospital to pursue other strategic priorities, such as physician recruitment and retention, and much-needed renovations to the Emergency Department.
A Too-Short Life, Passionately Lived
Evan was the middle child of Clay Huber, the Rosners' only son, and his wife, Gail. Evan and his brothers, Jake and Chad, did everything together. "We called them the Three Musketeers," Nancy shares. "They were very close. They all went to a private Christian school from elementary school through high school and then went off to their respective colleges." Growing up, Evan was an enthusiastic but disciplined baseball player, pitching lefty.
Every year, Nancy says, the family would travel from their home in Virginia to New York City just before Christmas. "The first time we took Evan along, he would see handicapped or homeless people on the street. He would ask us for money to give them until he could earn enough to pay us back. He was compassionate and happy, interested in everyone he met with a very giving nature."
After graduating from the University of Virginia with honors, Evan moved to California, where he began composing music, writing and selling lyrics and "beats" (short melodies inserted into songs). "He was exploring his creative side and still discovering himself as a young man of that age does," says Nancy.
Striving for Good
Ron and Nancy will be married 36 years in May. They met competing in a national golf tournament in Florida. The game of golf is a character builder, Nancy believes. "Golf teaches the importance of 'being in the moment,' one thing at a time." As in golf, "every bump, detour, obstacle or loss in life, no matter how small or great, takes you to another level. It is a strength one can use for good."
Ron recalls the experience of volunteering in the Peace Corps in his young life, something he imagines Evan would have liked. "As volunteers, we were motivated by doing good, or at least not doing harm to anyone. Our family, especially our Evan, always strived to live this way."
The gift is absolutely a tribute to their grandson, but also to the healthcare and emergency services communities in Vero Beach, the couple emphasizes. "We are very fortunate to have all the medical facilities, technology, expertise and treatment we need within a 20-minute drive," Nancy says. "A lot of children – and adults, too – need care they can't afford. We want to help those less fortunate, as we know Evan would have wanted, too."
Addressing Disparities in Kidney Transplant
Addressing Disparities in Kidney Transplant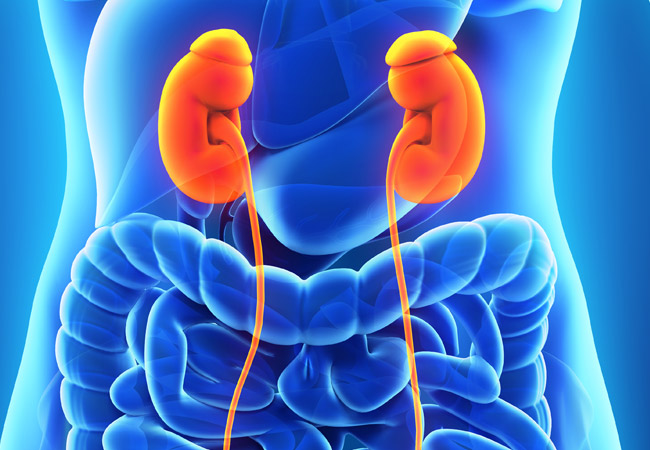 Nearly 786,000 people in the U.S. are living with end-stage kidney disease, according to the National Institute of Diabetes and Digestive and Kidney Diseases. However, only 29% of those receive a transplant.
In 2021, Cleveland Clinic performed 298 kidney transplants, up nearly 20% from the previous year. While this is the largest program in the Northeast Ohio region, receiving referrals from the area and around the world, caregivers in the Glickman Urological & Kidney Institute strive to increase access to kidney transplant and, ultimately, improve outcomes for patients with kidney failure.
To receive a transplant, patients must be referred to a transplant center and undergo evaluation, including an initial intake visit, medical and psychological workup, and determination of waiting list candidacy.
Unfortunately, these complex steps can lead to disparities.
Anne Huml, MD, a nephrologist in the Urological & Kidney Institute, and Jesse Schold, PhD, a researcher in Cleveland Clinic's Department of Quantitative Health Sciences, are working to change that.
A Better Process
"We believe the best treatment for the vast majority of patients with kidney failure is transplantation," says Dr. Huml. "In addition, identifying patients early offers them the best opportunity to be evaluated for kidney transplant."
She joined forces with Dr. Schold, who recently led a study showing that disparities exist in placement on the waiting list among populations of lower socioeconomic status and certain racial and ethnic groups.
"The urgency by which patient identification and evaluation processes typically happen in practice is not always representative of what's in the patient's best interest," says Dr. Schold. "We think that making these processes more efficient will improve the overall education and health outcomes."
Dr. Huml and Dr. Schold applied for a Caregiver Catalyst Grant from Cleveland Clinic's Philanthropy Institute to develop an opt-out intervention for kidney transplant referral to improve equity, promote timely evaluations, ascertain key barriers for evaluation and measure patient and provider perspectives on the process.
Making an Impact with Philanthropy
The Caregiver Catalyst Grants were created to encourage Cleveland Clinic caregivers to imagine groundbreaking medical discoveries, ways to improve patient services or influence population health programs – and then help them make it a reality. Through a competitive process, the caregiver projects that show the most promise for making an impact within one year receive financial support from the Caregiver Catalyst Grants, which are entirely funded through philanthropy.
"Grants like the Catalyst Caregiver Grants are important for these small baby steps to start gaining traction about our ideas and developing them into bigger and better ideas, when they're more likely to receive federal funding," says Dr. Huml.
"These projects are about patients – they're not about us, the researchers," Dr. Schold adds. "These are about providing better opportunities about how to best learn how to treat patients and I think it's important to note that it's not the investigators, we're just facilitating the idea that we can do something to improve care."
Project Goals
The 12-month pilot study has two goals: First, to develop and automate the transplant evaluation process, and second, to empower patients by providing an outline of the transplant evaluation process and what they should expect when visiting chronic kidney disease centers.
Drs. Huml and Schold plan to leverage an electronic platform to automate referrals from Cleveland Clinic chronic kidney disease clinics at various locations for patients who meet basic eligibility requirements, including a certain level of kidney function and no glaring contraindications to kidney transplant.
"By automating initial referrals and making this an opt-out rather than an opt-in process, we hope to provide more equitable access and attenuate some of the disparities and inefficiencies that are in this very complex process to provide more efficient care, even if some patients are not ultimately viable for transplant," says Dr. Schold.
Empowering Patients
The second component of the project is patient education. "We hope to educate patients on what it means to get a kidney transplant referral and what to expect at their first visit to the transplant center," says Dr. Huml.
The process can be lengthy, particularly if patients haven't had the required medical and psychological workups prior to visiting the transplant center. To ensure that patients understand the expectations and terminology, it's recommended that they're involved early in the process.
Cleveland Clinic is well-suited for this study, which aims to enroll approximately 100 patients.
"We have a very large transplant population and an exceptional team of providers who value high quality of care," says Dr. Schold. "I think there will be a lot of lessons learned not just for our program, but also ones to share with the transplant community."
How You Can Help
Your gift to the Caregiver Catalyst Grant program is put to work immediately, helping to fund innovative projects from caregivers like Dr. Huml and Dr. Schold. Learn more and make a gift here.
Longtime Researcher Shares Gratitude