Speak with a Cerebrovascular Expert from Anywhere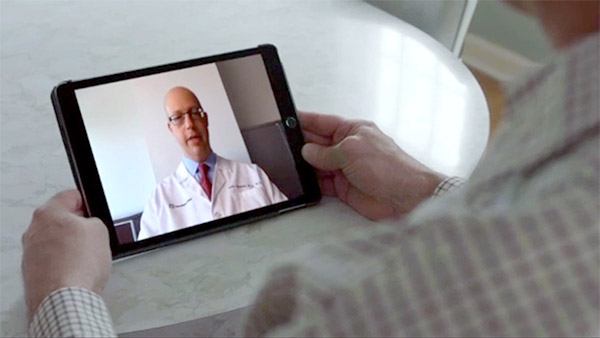 Speak with a Cerebrovascular Expert from Anywhere
Nationally-renowned specialists from Cleveland Clinic's Cerebrovascular Center can now provide you with a no cost, face-to-face, online educational visit, no physician referral required.
These virtual education visits, accessible through desktop, mobile and table devices, are now available if you or a loved one suffers from a vascular brain condition, including:
Intracranial stenosis
Vertebral stenosis
Our specialists will answer your most pressing questions, provide personalized education and share insights on how we manage care for individuals with cerebrovascular conditions.
To Get Started
To Get Started
If you would like to use Express Care Online for an educational visit, please sign in to or establish a login for Express Care Online. Once logged in navigate to "Brain Aneurysm & Vascular Education"and select the "Schedule" button where you will be able to schedule a visit that's convenient for you.