Overview
Overview
Cleveland Clinic has one of the highest stroke-related patient volumes in North America, with more than 3,200 visits annually. High patient volumes allow our specialists to have vast experience with stroke patients, which results in a team solely dedicated to the comprehensive care and management of strokes.
Our center of excellence for cerebrovascular care offers:
Leading-edge facilities
Most advanced diagnostic tools: CT, MRI, duplex ultrasound, biplane neuroangiography, carotid ultrasound and Transcranial Doppler
Comprehensive, advanced treatments including the latest "clot-busting" medication and endovascular (from within the blood vessel) techniques.
Neurological rehabilitation services, including three inpatient rehabilitation hospitals, as well as outpatient occupational, physical and speech therapy services available throughout Northeast Ohio.
Critical Care Transport services ensure critically ill and injured patients are quickly and safely transported to Cleveland Clinic via ground mobile intensive care unit, helicopter or airplane.
Cleveland Clinic has one of the first Mobile Stroke Treatment Units in the country, bringing advanced stroke care to patients to shorten the time between the onset of stroke-like symptoms and the delivery of "clot-busting" (or thrombolytic) drugs.
Stroke Center Certifications
Comprehensive Stroke Center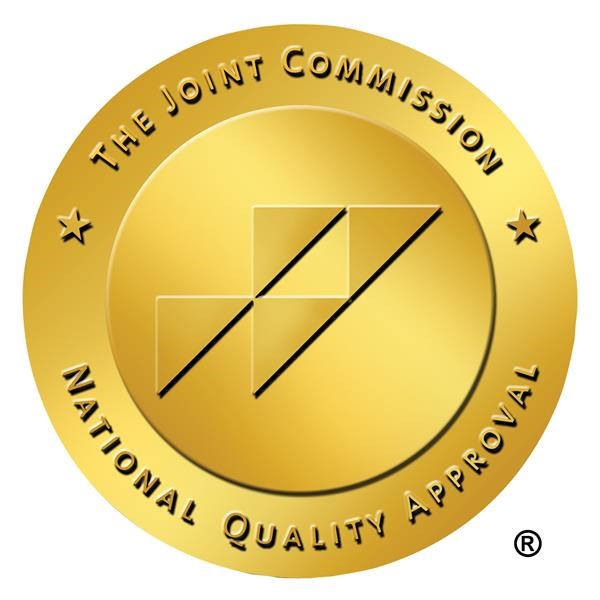 The stroke center on Cleveland Clinic's main campus, which also provides care to stroke patients presenting at Cleveland Clinic's freestanding emergency departments in the Brunswick Family Health Center, Lakewood and Twinsburg Family Health and Surgery Center, is a Joint Commission certified Comprehensive Stroke Center. This is the highest level of stroke certification, only earned by an elite group of hospitals across the United States for providing state-of-the-art, leading-edge care for the most complex stroke cases.
Comprehensive Stroke Center Certification means that 24 hours a day, 7 days a week we work with EMS and other stroke centers to deliver advanced stroke care. At Cleveland Clinic's main campus the Acute Stroke Emergency Response Team meets patients at the door, whether they arrive via EMS, Mobile Stroke Treatment Unit or Critical Care Transport helicopter.
Rapid diagnosis by advanced imaging protocols and highly trained neuroradiologists ensures quick intervention, including Alteplase (tPA) and endovascular interventions. Our state-of-the-art interventional suites allow our staff to perform advanced diagnostic and endovascular interventional procedures on patients suffering from acute stroke and other cerebrovascular emergencies, including aneurysm coiling, aneurysm clipping, cerebral vessel stenting, clot removal (mechanical thrombectomy) and Pipeline® embolization .
Primary Stroke Centers & Stroke Treatment-Capable Hospitals
The Comprehensive Stroke Center on Cleveland Clinic's main campus serves as the hub in an integrated stroke care network. Cleveland Clinic's health system boasts an additional eight Joint Commission certified Primary Stroke Centers and two regional hospitals capable of initiating acute stroke treatment, including:
Primary Stroke centers
Stroke Treatment-Capable Hospitals
Stroke Gold Plus Award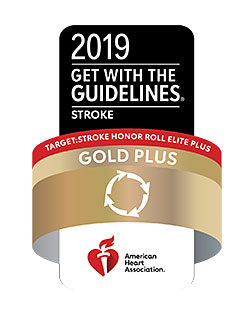 In 2018, Cleveland Clinic's main campus Comprehensive Stroke Center received the American Heart Association/American Stroke Association's Get with the Guidelines® Stroke Gold Plus Stroke award. In addition, Cleveland Clinic received Target: Stroke Elite Plus recognition. These achievements recognize Cleveland Clinic's commitment and success in implementing the highest standard of stroke care by ensuring that stroke patients receive treatment according to nationally accepted standards and recommendations.
BE FAST
Cleveland Clinic's commitment to stroke care includes education to all on the warning signs of a stroke. In a stroke, every minute counts. Use the BE FAST method to evaluate whether someone may be having a stroke:
Balance: Watch for a sudden loss of balance.
Eyes: Is there a sudden loss of vision in one or both eyes? Or double vision?
Face: Ask the person to smile. Does one side of the face droop?
Arms: Ask the person to raise both arms. Does one arm drift downward?
Speech: Ask the person to repeat a simple phrase. Is their speech slurred or strange?
Time: If you observe any of these signs, call 9-1-1 immediately.
What We Treat
What We Treat
Diseases & Conditions
Cerebrovascular illnesses include a number of conditions, each requiring a unique, individualized approach to care. Our center provides treatment for all cerebrovascular conditions, including:
Arteriovenous Malformation (AVM) of the Brain or Spine
Aneurysm
Carotid Stenosis
Cerebral Infarction
Intracerebral Hemorrhage
Intracranial Atherosclerosis
Moyamoya
Stroke
Subarachnoid Hemorrhage
Transient Ischemic Attack (TIA)
Treatments & Services
Emergency Stroke Services
Our Emergency Department and the Primary Stroke Center Team are in constant communication throughout the care of the stroke patient, from the time the patient is brought through the doors, to the CAT scan machine, up until the patient is admitted into one of the 106 specialized neurological care beds. The stroke team has a dedicated pager that is used throughout the institution when someone is exhibiting stroke like symptoms. The team is paged and they will know when and where the patient is coming from, so they will be present upon patient arrival to evaluate the patient. They will accompany the patient to the CAT scanner and remain with the patient during the diagnostic decision making process.
Cleveland Clinic's Emergency Department staff is certified in the use of NIHSS, or the National Institute of Health Stroke Scale. The NIHSS was developed by the National Institute of Health and is used to determine the severity of a stroke. It is a standard unit of measure that is used to evaluate all stroke patients. By using the NIHSS the nursing staff and the physicians can communicate accurately regarding the patient's neurological condition.
Rehabilitation Services
Rehabilitation Institute Comprehensive neurological rehabilitation services offer outpatient physical, occupational and speech therapy programs for patients with neurological conditions. Our therapists specialize in neurological treatment, are involved in research and stay abreast of current treatment approaches using evidence-based practice. Our therapists evaluate the specific needs of the patient and select a technique or a combination of techniques to serve the individual's needs. Techniques can include, but are not limited to the following:
Repetitive task practice
Motor relearning
Modified constraint-induced therapy
Neuro-developmental treatment (NDT)
Electrical stimulation and/or fluidotherapy
Diagnostics & Testing
Our state-of-the-art facility is equipped with the diagnostic tools needed to quickly assess cerebrovascular conditions, including:
Duplex Ultrasound
Carotid Ultrasound
Transcranial Doppler (TCD), which provides real-time information that cannot be obtained through static images like CT and MRI.
Cleveland Clinic's Neurovascular Ultrasound Laboratory in the Imaging Institute performs advanced, unique diagnostic examinations to detect abnormalities in the circulation of blood through the brain. Our lab, which performed more than 3,000 exams in 2008, has a national and international reputation for excellence in developing and applying the newest technology in neurovascular ultrasound for clinical research purposes. All our examinations are reviewed by board-certified neurologists or neuroradiologists and are performed by registered neurovascular sonographers.
Most imaging modalities can tell physicians if the blood vessels in the neck and brain are open. However, the exams performed in our Neurovascular Ultrasound Laboratory can also tell physicians how fast the blood is moving within these vessels. The velocity of the blood flow is important in assessing why a patient suffered a stroke or TIA and in determining the success of interventions after stenting and angioplasty.
What examinations are offered in the Neurovascular Ultrasound Laboratory?
The Neurovascular Ultrasound Laboratory offers a variety of non-invasive, cost effective tests for the assessment of cerebrovascular disease through the use of state-of-the-art equipment and technology. For the majority of these tests, no patient preparation is required, and testing usually takes less than one hour. Appointments are required.
Carotid Duplex Ultrasound
Carotid duplex ultrasound uses imaging technology to look for blood clots, plaque build-up and other blood flow problems in the carotid arteries. Our physicians use this technology to expertly diagnosis vessel stenosis (or narrowing of the vessels), occlusion, dissection, fibromuscular dysplasia, aneurysm, carotid body tumors and subclavian steal syndrome. Indications for use of carotid duplex ultrasound include transient ischemic attacks (TIA), stroke and Vertebrobasilar insufficiency.
Transcranial Doppler Examination
Transcranial Doppler (TCD) is used to evaluate the blood flow through the blood vessels in the brain. An ultrasound transducer is placed over the temporal bones on the side of the skull, the foramen magnum in the back of the skull and over the closed eye lid. A reading of the blood flow is obtained from the vessels at the base of the brain (Circle of Willis).
The TCD exam is primarily used for the detection of intracranial stenosis (the narrowing of the vessels), thrombosis, occlusion or dissection. It is also used for the detection of vasospasm, the narrowing of the blood vessels in the brain that occurs following a subarachnoid hemorrhage. Indications for the TCD examination include transient ischemic attacks (TIA), stroke and vertebrobasilar insufficiency.
Transcranial Doppler Emboli Monitoring
Emboli are small pieces of plaque or "clots" that can form in the heart or break off plaque within blood vessels. Emboli passing through the blood stream can block a vessel in the brain and can be the cause of a TIA or stroke.
Transcranial Doppler Emboli Monitoring can detect any object that is not a red blood cell that passes our ultrasound beam. A vessel will be monitored for 30 minutes. The detection of emboli can provide a better understanding of what is causing a stroke, help direct therapeutic management and identify the patients who are at an increased risk of having a stroke.
Additional testing offered in the Neurovascular Ultrasound Laboratory includes:
Transcranial Doppler Imaging (TCI)
Transcranial Doppler Bubble Testing (TCB) for the detection of a hole between the chambers of the heart and patent foramen ovale
Transcranial Doppler of the posterior circulation (TCP), which evaluates the bilateral subclavian arteries, extracranial and intracranial vertebral arteries and basilar artery within the posterior aspect of the brain. Indications include syncope (passing out), dizziness and blurred vision.
Intraoperative monitoring of intracranial blood flow
Transcranial Doppler in sickle cell disease
Cleveland Clinic's Neurovascular Laboratory welcomes referrals from outside physicians. For an appointment, call the radiology call center at 216.738.5460 or toll-free at 866.320.4573.
For more information, please contact Larry Raber, RDMS, RVT, RT(R), clinical manager of the Neurovascular Ultrasound Laboratory at 216.444.9129.
Our Doctors
Appointments
Appointments
Make an Appointment
To schedule an appointment with a specialist in the Cerebrovascular Center, please call us locally at 216.636.5860 or toll-free 866.588.2264.
Virtual Visits
Select patients now can see our providers online from their home or office by using the Cleveland Clinic Express Care® Online tool. This service allows patients a fast, secure and easy way to receive care from their healthcare team in a live virtual visit using a smartphone (iPhone or Android), tablet or computer. The benefits of choosing a virtual visit include no travel or parking, less waiting, significant time savings, no facility fee and the convenience of seeing your physician from wherever you choose.
If you would like to use Express Care Online for your next visit, please call your provider's office. If you are eligible, our team will schedule your virtual visit and provide details on the cost of your appointment and setup instructions.
Refer a Patient
To help patients receive the care they need as quickly as possible, the Cerebrovascular Center developed a referring physician line specifically designed to ease the process of transferring patients with critical cerebrovascular conditions.
With one phone call to a transfer specialist, all necessary arrangements can be made to receive your patient. If necessary, your patient can be transported to our facility using our ambulance or helicopter service, which is available 24 hours a day, 7 days a week.
To arrange for a consult or referral to the Cerebrovascular Center, call our referring physician line at 800.553.5056.
For urgent stroke transfers, call 800.553.5056 and request the 2-CLOT pager (22568) for direct contact with a Cerebrovascular Center staff member.
Our Locations
Research
Research
Pipeline® Embolization: an advanced procedure to stent large proximal carotid artery aneurysms
A device that received FDA premarket approval in April 2011, the Pipeline® Embolization Device allows for true reconstruction of large or giant wide-necked intracranial aneurysms (IAs). The Cleveland Clinic Neurological Institute's Cerebrovascular Center is one of just a few centers in the United States approved to utilize this device.
The Pipeline Embolization Device is a fine-mesh stent that diverts blood flow away from the aneurysm in order to provide a complete and durable embolization while maintaining patency of the parent vessel. The stent is a bimetallic design of 75 percent cobalt chromium and 25 percent platinum tungsten; it comprises 48 densely braided strands. It is "customizable" in that multiple devices can be telescoped together, one inside the next, for longer constructs.
Proximal carotid artery aneurysms larger than 1 centimeter in diameter, which are often dysplastic are notorious for returning after surgery or endovascular procedures. The leading-edge Pipeline stent, which has seen positive success in Europe and South America for more than a year, allows for aneurysm repair that previously would have been dangerous to repair or inoperable.
Essentially, it provides a potential cure for patients who otherwise have very poor long-term prognoses.
Approximately 300,000 brain aneurysms rupture each year, and less than 1 percent of the 300,000 are large proximal carotid artery aneurysms.
Interestingly, patients with these aneurysms are a bit older – age 50 to 70 – than the general population of aneurysm patients, whose age averages 40 to 60. We don't know why that is; it's possible that these aneurysms have simply had an extra decade or so to grow.
Previously, even for experienced neurosurgeons, the risks and outcomes with these large and giant aneurysms have been difficult to predict. There were three choices:
palliative treatment only.
traditional brain surgery, in which a hairpin clip is inserted under the cranium, pinching the bubble of the aneurysm shut and allowing the brain and vessels to return to their natural shape.
an endovascular procedure, in which a catheter is inserted at the thigh and, under X-ray, navigated to the head to allow the insertion of a stent. In some cases, these stents successfully circumvented the aneurysm, but were not successful in preserving the blood vessel. In addition, for aneurysms with no defined bubble – dysplastic aneurysms – placement of the stent was challenging.
The Pipeline Embolization Device gives us another option: one specifically designed for this type of large aneurysm, which, even if surgery or an endovascular procedure is successful, often have recurred.
Previous generations of stents have allowed us to remodel the vessel around the aneurysm. Stents in general led to good outcomes in many cases by generating not only mechanical benefits, propping up the vessel wall, but biological benefits as well. As the vessel remodels itself and overgrows the stent, the vessel lining can actually grow over the stent, further strengthening the vessel.
But older stents, because of their mesh construction, have not been completely successful at redirecting blood flow; blood can, in fact, simply flow through the mesh.
The new device provides a mesh so tightly woven that it does redirect blood flow past the aneurysm so that the aneurysm can clot off and heal over itself.
The international success rate with this flow-diverting stent has been stellar: Some 90 to 95 percent of the aneurysms so treated never came back, according to the available literature. To put that in perspective, the risk of complications after simple aneurysm surgery is 3 to 4 percent; the complication rate in other stent procedures has been about 5 percent.
For Medical Professionals
For Medical Professionals
Telestroke Services
Our state-of-the-art facility is equipped with the diagnostic tools needed to quickly assess stroke, including computed tomography (CT), magnetic resonance imaging (MRI), duplex ultrasound, digital subtraction angiography, carotid ultrasound and Transcranial Doppler (TCD), which provides real-time information that cannot be obtained through static images like CT and MRI.
The Cerebrovascular Center now offers Telestroke services. The service provides 24x7 coverage by a team including vascular neurologists, interventional neuroradiologists and cerebrovascular and endovascular neurosurgeons, to assist medical centers in the assessment and treatment of their stroke patients. To facilitate an ongoing, real-time consultation, the Telestroke Network is enabled with a 2-way, portable videoconferencing system as well as a dedicated link between imaging systems. The physician assessment is also supported by Cleveland Clinic's Critical Care Transport services, should the patient need additional care.
The Cerebrovascular Center's comprehensive treatment approach offers an array of medical and interventional treatment options for acute stroke including t-PA administration, intra-arterial thrombolysis and mechanical revascularization.
How Our Telestroke Service Works
Call Cleveland Clinic to discuss the patient's condition.
Within minutes, the portable 2-way audio/visual system in your ER brings one of our specialty trained physicians into seamless communication with you and your patient.
Patient CT images taken at your medical center are transferred to our physician to assist in the consultation process.
Our physician will collaboratively discuss treatment recommendations and options with the ER physician, including the administration of IV tPA. If necessary, patient transfer to Cleveland Clinic for further care can also be coordinated.
Fellowships
Learn more about Cleveland Clinic's Cerebrovascular Fellowships
Neurointensive Care Unit
Cleveland Clinic's Neurointensive Care Program is a multidisciplinary program dedicated to treating patients with the most severe, acute neurological diseases.
Our physicians use state-of-the-art technology and compassionate holistic treatment to give patients the best chance for recovery. Our qualified team of critical care professionals provides treatment for patients with the following neurological conditions:
Major acute stroke
Subarachnoid hemorrhage
Intracerebral hemorrhage
Spine injury
Status Epilepticus
Post-operative neurosurgery patients
Myasthenic crisis
Guillain-Barre Syndrome
Meningitis
Encephalitis
Brain tumor patients who require intensive care
Neurointensive Care Unit
Within our 22-bed, state-of-the-art dedicated Neurointensive Care Unit (NICU), we treat more than 1,300 patients per year, with 24/7 coverage. This full service NICU is equipped to treat any patient with neurological injury, regardless of the severity. The NICU also is equipped to handle any heart, lung and gastrointestinal problems that may arise in neurological patients. In addition, we have specialized equipment specifically for the treatment of patients with neurological illnesses, including inside-the-brain oxygen sensors and blood flow monitors, and portable head Computed Tomography (CT) scanning.
Neurointensive Care Team
Our healthcare professionals work as a team to provide patients with the best care. This team includes neurologists, neurosurgeons, specially trained nurses, respiratory therapists and pharmacists, under the direction of specially trained neurointensivists. In addition, nutritionists, speech pathologists, social workers, clergy, ethicists, physical and occupational therapists and case managers collaborate on the care of patients.
Our Research
Our staff devotes a significant amount of time to research activities that focus on improving the care of patients with brain injuries. We have a dedicated laboratory that studies the cause of strokes that occur after the rupture of an aneurysm in the brain (subarachnoid hemorrhage). In addition, we also study the cause of heart damage after a subarachnoid hemorrhage. Our clinical research includes determining the best time to transition NICU patients from a breathing machine to breathing on their own. We also test new medicines and devices to improve the care of our patients. Some of our current projects include:
The role of inflammation in vasospasm after aneurismal subarachnoid hemorrhage
The mechanism and outcome of cardiac damage after subarachnoid hemorrhage
Predictors of extubation success in neurologically injured, ventilated patients
The role of a new calcium channel blocker in hypertension after intracerebral hemorrhage (ACCELERATE)
National Activities
Our staff is invited all over the world to give presentations and lectures. Our national activities include publications in peer-reviewed journals, papers and posters presented at national meetings and a strong annual presence at the Neurocritical Care Society, Society of Critical Care, American Society of Anesthesiology and American Heart Association Stroke meetings. In addition, members of our staff are fellows of the American College of Critical Care Medicine and board members of the Neurocritical Care Society.
Resources
Resources
Stroke is the leading cause of serious, long-term disability in the United States, with about 6.5 million stroke survivors alive today. Listen to free audio files from Cleveland Clinic's Cerebrovascular Center about stroke risk factors, warning signs and treatment options.
Patient Guides
Chat Transcripts
In the News
Stroke Ambulances Dramatically Cut Treatment Time. CBS This Morning, March 9, 2017.
Stroke and Brain Aneurysm Support Group
We are pleased to offer a support group for people who have suffered a stroke or brain aneurysm. Whether last month or last year, our goal is to provide support and information to survivors.
How can our Stroke and Brain Aneurysm Support Group serve you?
Learn about preventing future strokes and aneurysms
Connect with others who understand the challenges first hand
Generate and share ideas for better self-care
Inspire one another to be strong and improve overall quality of life
Utilize your own experiences to help others
2018 Stroke and Brain Aneurysm Support Group Meetings
Dates:
Monday, March 5
Monday, May 7
Monday, July 16
Monday, September 17
Monday, November 5
Time: 10 am - 11:30 am
Location: Cleveland Clinic Independence Family Health Center
Lower Level Conference Room A
5001 Rockside Road, Crown Center II
Independence, OH 44131
No registration required
For more information: 216.636.0450
Preventive Measures and Strategies
Preventing future cerebrovascular conditions is also an important service offered by the Cerebrovascular Center. Our preventive measures and strategies include:
Identifying and managing lipid disorders in order to reduce the likelihood of symptomatic atherosclerosis in the brain.
Encouraging participation in smoking-cessation programs for patients who smoke (smoking is one of the major risk factors).
Educating patients through cardiovascular risk-reduction clinics about what lifestyle habits put them most at risk for both strokes and heart attacks.
Stroke Prevention
Healthy diet, exercise, controlling blood pressure and not smoking are cornerstones of stroke prevention.
Control your blood pressure.
Find out if you have heart disease, especially an irregular heartbeat known as atrial fibrillation.
Don't smoke.
Find out if you have a diseased carotid artery.
Lower your cholesterol.
Limit your alcohol intake.
Control your weight.
If you have diabetes, manage the disease.
View our Stroke Treatment Guide
Wellness & Nutrition
Simple everyday tips to help you reduce your risk factors for stroke.