Overview
Overview
Public Notice About Accreditation Site Visit for Cleveland Clinic
The Commission on Accreditation of Medial Transport Systems will conduct an accreditation site visit of Cleveland Clinic Critical Care Transport on September 22 and 23, 2022. The purpose of the site visit will be to evaluate the program's compliance with nationally established medical transport standards. The site visit results will be used to determine whether, and the conditions under which accreditation should be awarded to the program.
Learn More
One phone call brings the expertise of Cleveland Clinic physicians, nurse practitioners, critical care nurses, and critical care paramedics to patients in need. Cleveland Clinic's Critical Care Transport (CCT) team is recognized as a world leader in transporting critical patients anywhere around the globe. The CCT team is an expert team of critical care providers available 24/7 to transport critically ill and injured patients of all ages via ground mobile intensive care unit, helicopter or jet aircraft.
Download the Critical Care Transport Brochure
Management capabilities
Full mechanical ventilation.
Ventricular assist devices.
Extracorporeal membrane oxygenation (ECMO).
Intra aortic balloon pump (IABP).
Diagnostic imaging.
Temporary pacemaker.
Point-of-care lab analysis capabilities including: ABG; blood chemistries; hemoglobin; and hematocrit.
Invasive line insertion and monitoring including: Swan-Ganz; arterial, central venous and intracranial pressure.
Neonatal isolette transport.
Volume and statistics
On average our Critical Care Transport Team makes more than 5,600 transports a year.
States visited: 46
Countries visited: 28
Territories visited: 2
Modes of transport
We care for and transport critically ill and injured adults and children via the following services:
Fixed wing (jet).
Rotor wing (helicopter).
Ground mobile ICU.
Mobile Stroke Unit.
Education and community outreach
Cleveland Clinic's Critical Care Transport Team is devoted to serving the community. In an effort to provide the highest level of service, we have developed an outreach program to ensure we stay in close communication within the community and with professionals around the world.
Our team is available to provide clinical lectures and programs to physicians, nurses, EMS personnel and first responders. We tailor programs specific to your group's needs.
If you would like to request our team and/or aircraft for a community event or if you are interested in arranging a speaker at your facility, please contact:
JR Sesock
Outreach Coordinator
Sesockj@ccf.org
Transfer a Patient
Transfer a Patient
How to request a transport
Acute Transfer Line*
*For STEMI, ACUTE CVA, INTRACRANIAL HEMORRHAGE, AORTIC SYNDROMES, TRAUMA, PEDIATRIC EMERGENCIES, NEONATAL EMERGENCIES only.
Call toll-free: 877.379.CODE (2633)

For All Other Transports
Call locally: 216.444.8302
Toll-free: 866.547.1467
Referring providers please have the necessary information to easily request a transport.
Patient Information

Name
Date of Birth
Diagnosis
Cleveland Clinic medical record number (if available)
Location of patient (ED, ICU, CCU) and phone number of referring location
Description of patient's current medications
Current invasive lines, assistive devices, drips, or needs for telemetry

Be sure to fax the demographic/insurance sheet to: 216.445.7222
Please have your contact information available:

Name
Address
Phone number
Fax number
Email
How to request a scene and rendezvous
Scene Rendezvous Line
FOR ANY EMERGENCY SERVICE AGENCY only.
Call toll-free: 844.CCF.EVAC (223.3822)
Referring providers please have the necessary information to easily request a transport.
Online access to your patient's treatment progress
Whether you are referring from near or far, our new eCleveland Clinic service, DrConnect, can streamline communication from Cleveland Clinic physicians to your office. This new online tool offers you secure access to your patient's treatment progress at Cleveland Clinic. With one-click convenience, you can track your patient's care using the secure DrConnect website.
To establish a DrConnect account, visit eClevelandCLinic or email DrConnect.
Direct to Physician
Our 216.444.2200 or 800.223.2273 (outside of Cleveland) operator-assisted number will connect you at the physician's office. You may also call Patient Access Hospital Transfer Services at 216.444.8302 or 866.547.1467. This direct-access, 24-hour phone line can connect you to a Cleveland Clinic physician.
For More Information
Call toll-free: 800.223.2273, ext. 55580
Visit: Cleveland Clinic - Institute & Departments
Email: Medical Concierge
Landing Zone Information
Landing Zone Information
Print the Landing Zone EMS Card
If you would like to request our team and/or aircraft for a community event or if you are interested in arranging a speaker at your facility, please contact:
JR Sesock
Outreach Coordinator
Sesockj@ccf.org
Case Studies
Case Studies
Acute Ischemic Stroke
When time is of the essence, Cleveland Clinic's Critical Care Transport team can rapidly respond to critically ill patients suffering from acute ischemic stroke. Our team works with referring healthcare providers to initiate and maintain state-of-the-art treatment during the transport process to Cleveland Clinic's Neurological Intensive Care Unit, which is staffed 24/7 by board-certified neurointensivists.
Presentation
A woman in her 70s who was hospitalized for atrial flutter suddenly experienced left-sided weakness, difficulty speaking, limb ataxia and sensory loss. Computed tomography angiography showed an occlusion of the right middle cerebral artery (MCA). Administration of intravenous rtPA and transfer to Cleveland Clinic via its Critical Care Transport team immediately followed.
Upon arrival, her stroke symptoms continued to worsen with a NIH Stroke Scale score of 14. Hyperacute MRI was performed, showing acute ischemic changes in the right caudate nucleus, right lentiform nuclei and right frontal corona radiata. Given the apparently small area of permanently injured brain in spite of her high NIHSS score and the large occlusion in her right middle cerebral artery, the decision was made to bring her to the angiography suite for mechanical thrombolysis and thrombectomy.
Treatment
The patient was brought to the angiography suite. With the patient under conscious sedation, the neurointerventional team rapidly deployed an aspiration catheter and thrombectomy device into the right MCA, disrupting and removing the clot. Blood flow was restored in under five minutes of aspiration.
By the day following the procedure, her neurological exam had improved markedly, with only mild residual difficulty speaking and mild-to-moderate left arm and facial weakness. With a total NIHSS score improved from 14 to 5, she was discharged to a rehabilitation facility.
Outcome and follow-up
On follow-up at six weeks, the patient's NIHSS score had improved to 3, with mild residual dysarthria, left arm drift and slight facial weakness. She has made a remarkable recovery.
Without the expertise and efficiency of Cleveland Clinic's Critical Care Transport team, rapid transfer of this patient to a facility with the state-of-the-art resources needed to save neurologic function might not have been possible. Cleveland Clinic's autolaunch protocol allows our transport team to be en route, even as the patient's specific case is being discussed between facilities, saving precious time and ultimately neurologic function.
Our Critical Care Transport team functions as a portable version of Cleveland Clinic's Neurological Intensive Care Unit. This means our skilled CCT team members work with our referring healthcare providers to deliver state-of-the-art, first-line stroke treatment while also stabilizing the patient for transport to Cleveland Clinic for definitive interventional therapy. Our critical care transport system is about having the means and resources to bring Cleveland Clinic expertise to patient bedsides anytime and anywhere in the world – with the goal of improving quality of life for critical care patients.
Presentation
More people die each year from aortic disease than breast cancer, homicide, pancreatic cancer, colon cancer, prostate cancer or motor vehicle accidents. Aortic dissection is a true, surgical emergency with high mortality rate. Ninety percent of patients with acute type A aortic dissection who are not treated within the first 48 hours die from the condition. In 2010, Cleveland Clinic performed 257 emergency ascending aorta and arch procedures, and nearly one-third of those were for acute aortic dissection. These procedures are performed by a multidisciplinary team at Cleveland Clinic using a modified hybrid surgical technique that allows for safe repair for the most critical patients presenting with malperfusion.
Presentation
A 76-year-old man called 911 after experiencing an acute onset of back pain followed by bloody diarrhea. He arrived at Euclid Hospital's (a Cleveland Clinic community hospital) emergency department where he was subsequently found to have an acute type A aortic dissection. The dissection was extensive, extending from the heart into the pelvis resulting in ischemic bowel. The tear had also extended back towards the aortic valve, causing it to leak. Given the risk of aortic rupture, Cleveland Clinic's Critical Care Transport team was called to bring the patient to Cleveland Clinic for emergent aortic surgery.
Cleveland Clinic's CCT team kept the patient stable during his transport while communicating with the acute aortic team at Cleveland Clinic so the hybrid operating room could be prepared. Upon arrival at the intensive care unit, care was transferred to the cardiology and anesthesia team, who helped expedite the transition to the operating room. However, immediately upon arriving in the operating room he suffered cardiac arrest, where the team was prepared and waiting. An emergency thoracotomy was performed to relieve the pressure around his heart. Blood had collected in the pericardium resulting in tamponade, and was also leaking out of the aorta. Once he was stabilized, type A dissection and ischemic bowel repair began.
Treatment
The patient underwent a combined/hybrid open heart surgery of his aortic root, including replacement of the valve and repair of the ascending aorta and arch. The cardiothoracic surgery team also performed a stent graft repair of his upper descending aorta. Immediately following, his mesenteric artery was stented by the vascular surgery team, and an exploratory laparotomy was performed by colorectal surgeons. The team worked through the night, with surgeries lasting in excess of 12 hours in the hybrid operating room, a state-of-the-art facility where a multidisciplinary team of surgeons can perform treatment without moving the patient. In this patient's case, the ability to receive highly specialized care in an expedited fashion was lifesaving.
Outcome and Follow-up
The patient spent several weeks in the hospital following surgery, but his recovery from the near-fatal incident was remarkable. He did not require tracheostomy, dialysis or bowel resection, thanks to the expeditious care provided by the multidisciplinary team, including members from critical care transport, cardiac intensive care unit, cardiothoracic anesthesia, cardiothoracic surgery, vascular surgery, cardiothoracic intensive care unit, cardiovascular imaging and nursing. He regained his strength and the repaired portions of his aorta healed. However, several months later he developed rapid degeneration of a distal segment of his aorta. He subsequently returned for an elective endovascular procedure to stent the damaged segment.
The patient recovered remarkably well. He is grateful for his care and can continue living a healthy life. He is still being regularly followed at Cleveland Clinic to monitor his aorta and help maintain good control of his blood pressure.
Treatment
Cleveland Clinic's Critical Care Transport (CCT) service has the ability to function as a mobile version of Cleveland Clinic's intensive care units. Skilled CCT team members work with our referring healthcare providers to deliver Cleveland Clinic ICU care to the bedside, and continue this care during the transport process to Cleveland Clinic for definitive therapy. Our critical care transport system is about having the means and resources to bring Cleveland Clinic's expertise to the patient's bedside anywhere in the world and at anytime – reflecting the ideal of "no patient too sick, and no patient too far."
Presentation
A 59-year-old man was at home with his wife vacuuming when he suddenly collapsed suffering a cardiac arrest. His wife called EMS and immediately initiated CPR. When paramedics arrived, he was defibrillated and intubated.
Upon arrival at Medina Hospital (a Cleveland Clinic community hospital), the patient was actively seizing. He was given lorazepam (Ativan®) and stabilization measures were undertaken by the emergency department physician. The physician at Medina subsequently initiated transfer to Cleveland Clinic's main campus. However, while being transferred to the helicopter, the patient again suffered cardiac arrest, requiring defibrillation.
Treatment
Upon arriving at Cleveland Clinic, the patient was taken directly to the cardiac catheterization laboratory. Coronary angiogram revealed one-vessel obstructive coronary atherosclerosis, which was treated with insertion of a bare metal stent to the right coronary artery.
The patient was then moved to the coronary intensive care unit, where the hospital's cooling protocol was initiated. Neurology was consulted and the patient was placed on phenytoin. An EEG was recommended, demonstrating findings consistent with encephalopathy without epileptiform activity.
Post intervention, the patient developed complete right bundle branch block and T wave changes. His peak CPK level was 777, with a CK-MB of 16.1 and CK-MB% of 2.1. Transthoracic echocardiogram revealed mild left ventricular hypertrophy, an ejection fraction of 50-55%, and some distal apical hypokinesis.
The patient's neurological status began to improve while in the coronary ICU. He had no subsequent chest pain, SOB or arrhythmias. Electrophysiology was consulted and maximization of beta blocker was recommended, with no ICD needed. The patient was subsequently transferred to the stepdown intensive care unit.
Outcome and Follow-up
By the end of a week, the patient had nearly complete recovery of neurological function. Serial EEGs revealed improvement of encephalopathy. A head CT was negative for acute intracranial abnormalities. Phenytoin was stopped as seizures were felt to be due to lidocaine administration. Ejection fraction was normal on follow-up echocardiogram. He was started on lisinopril and atorvastatin. The patient was discharged five days following his heart catheterization, with a plan for routine post-MI care.
At one-month follow-up the patient has been doing well. He has continued with routine care and has been walking twice daily for about a mile. He experienced one brief episode of chest pain since, and underwent EKG, troponin and CK-MB testing all of which were unremarkable. The chest pain never recurred. He was found to be slightly orthostatic and had his enalapril decreased to 2.5 mg from 5 mg.
Modes of Transport
Modes of Transport
In order to achieve the highest quality of transportation and safety, Cleveland Clinic Critical Care Transport has partnered with the following vendors:
Ground Mobile ICU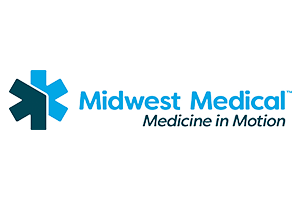 Rotor Wing (Helicopter)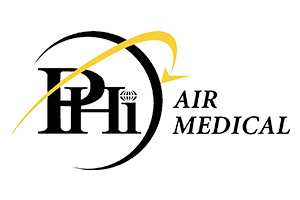 Fixed Wing (Jet)