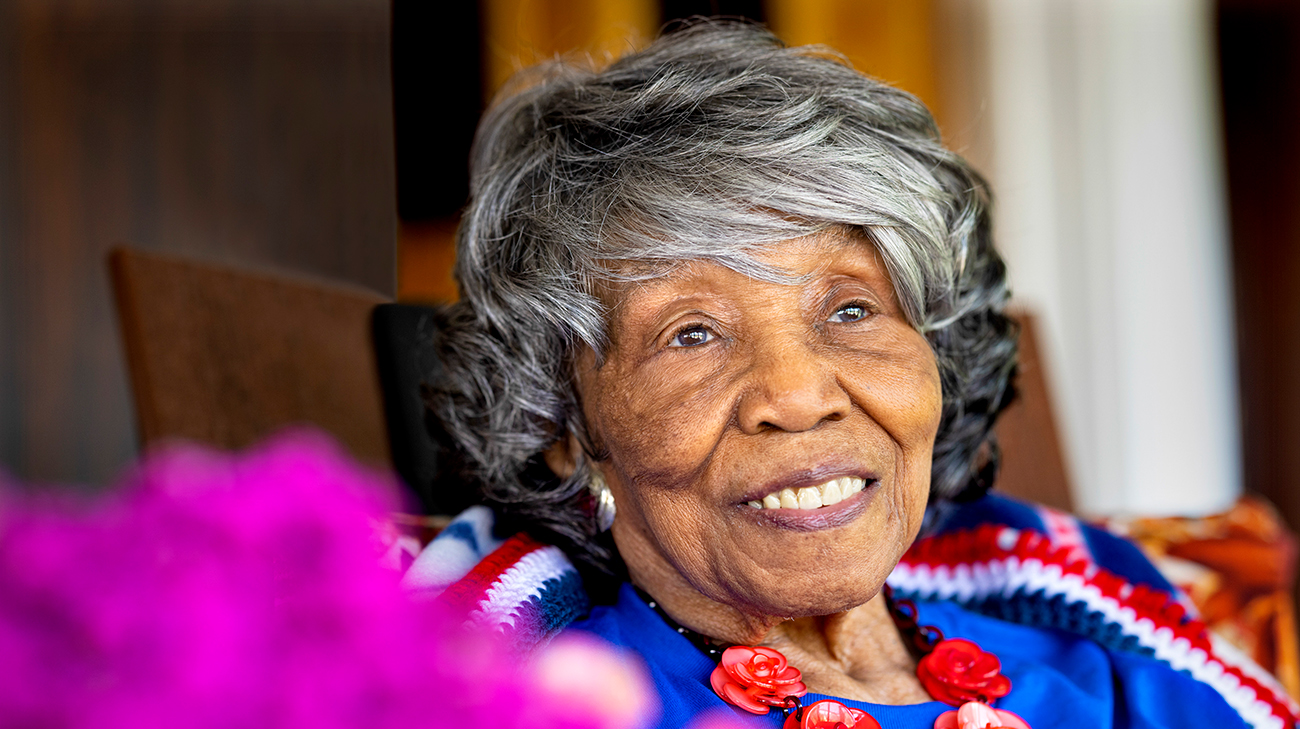 At 102 years old, Helen Brown still lives in the same home she's been in for nearly 70 years. She's beloved in her Akron, Ohio, community, and her children look up to her as the strongest person they've ever met. Her strength and overall good health are what helped her have a quick recovery when she had a stroke at 101 years of age.
"I woke up coughing, and I couldn't move anything on my right side. I knew I had a stroke," says Helen.
Helen's children take turns staying with her. When one of her daughters realized what was happening, she immediately called 911. Paramedics rushed Helen to Cleveland Clinic Akron General.
"Once at the hospital, the emergency department doctors confirmed she had a stroke. They wanted to do a procedure called a thrombectomy and asked us for permission to proceed," says Karen Palmer, Helen's second oldest daughter. "Although my mom couldn't talk well at the time, she could say yes or no. She agreed to have the procedure done. I don't think any of us had any misgivings about it because we knew how strong she was."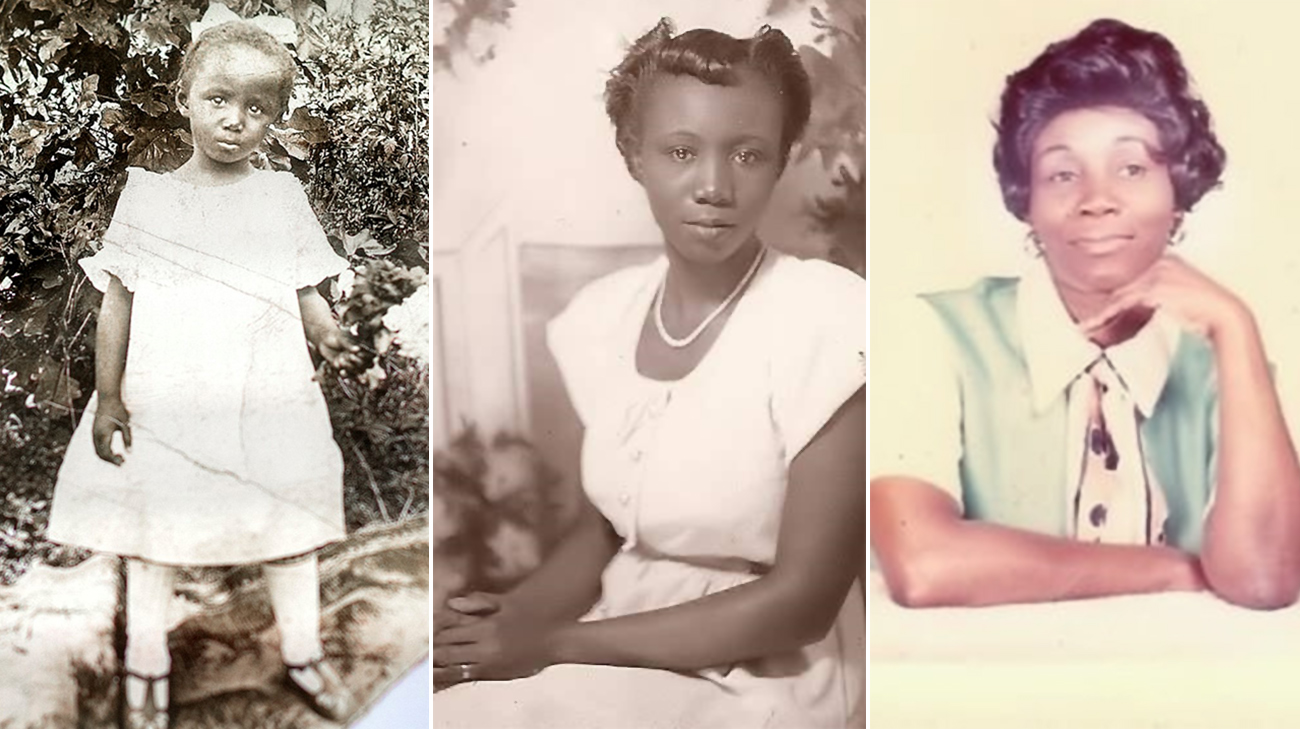 Helen through the years when she was 5 years old, 25 years old and an elementary school teacher. (Courtesy: Helen's family)
A thrombectomy is a surgery to remove a blood clot from an artery or vein. Helen's left middle cerebral artery was blocked by a clot, according to Firas Al-Ali, MD, an independent interventional neurologist practicing at Cleveland Clinic Akron General. He explained they were able to proceed with a thrombectomy because she was in excellent health and it was clear she had a large support network with her family. She's among the eldest patients at Cleveland Clinic to undergo this procedure.
"There's a difference between chronological age and physiological age. She was doing very well physiologically," says Dr. Al-Ali.
Karen and her siblings were praying when Dr. Al-Ali came in to tell them he and the team successfully removed the clot. Karen recalls noticing an immediate improvement in her mom's condition.
"As soon as the surgery was over, she started to move her toes and arms. She progressed really rapidly as the day went on," says Karen.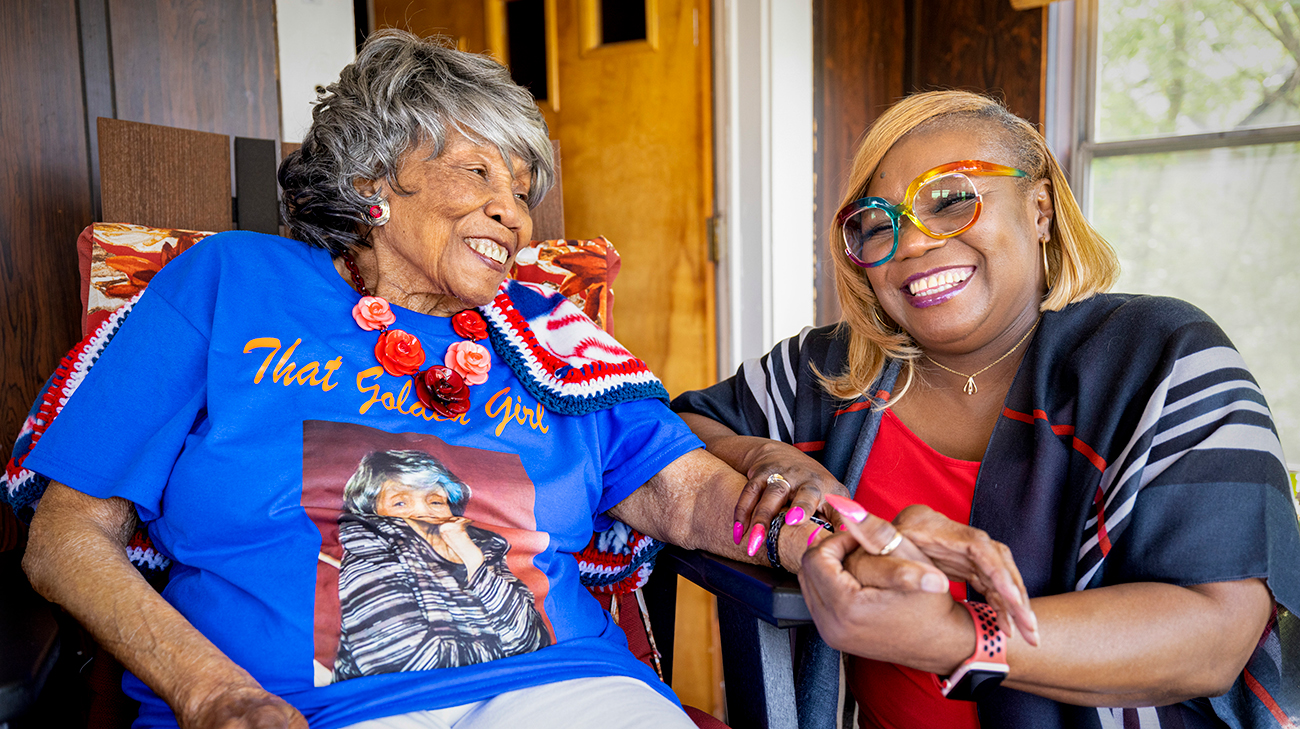 Helen, after recovering from her stroke, with her daughter Karen Palmer. (Courtesy: Cleveland Clinic)
Helen recovered in the hospital for a few days and then started rehab at Edwin Shaw Rehabilitation Hospital. She had the stroke in January 2023 and completed rehab before the end of February. She's now home and working to get back to her hobbies, like coloring, playing the piano and gardening. She's also moving around again with the help of a walker.
"Helen walked into my office for a follow-up appointment," exclaims Dr. Al-Ali. "She's verbal and moving. She's recovering very quickly."
As a retired teacher and active member of her church, Helen has what her children describe as a fan base of sorts. They say there are plenty of people in the community who look up to her and think of her as a mother figure as well. Everyone is curious about her secret to living a long life.
"Just lead a clean life. I don't drink. I don't smoke. I get plenty of rest," says the great-grandmother, who's looking forward to more family trips as her walking improves.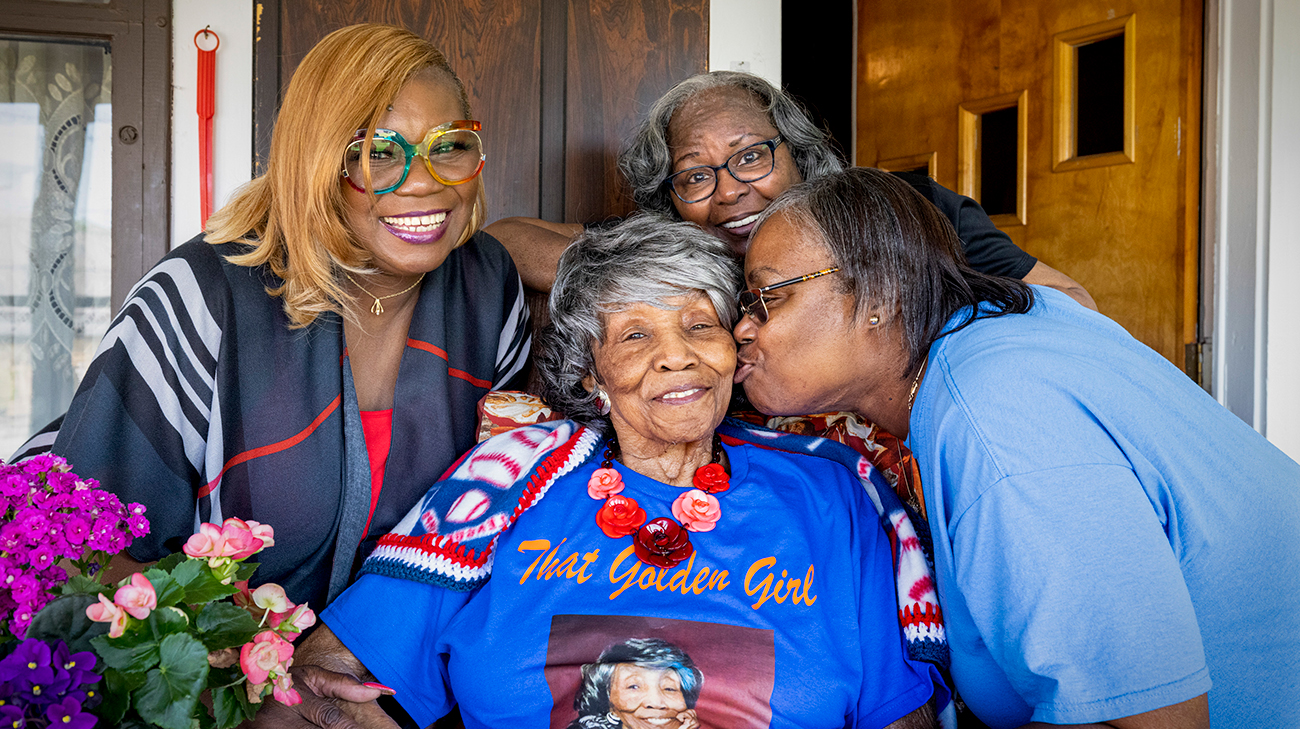 Helen with her daughters, who are all helping her get back to the activities she loves most. (Courtesy: Cleveland Clinic)
Helen's family encourages others to educate themselves on the signs of a stroke. To help identify the symptoms quickly, remember the acronym BE FAST, which stands for balance, eyes or lack of vision, face drooping, arm weakness, speech difficulty and T serves as a reminder that it's time to call 911.
"People need to know the warning signs because every second counts. Also, be supportive of the person who's had the stroke, encourage them, because there is life after a stroke," says Karen.
Related Institutes: Neurological Institute
Patient Stories
Patient Stories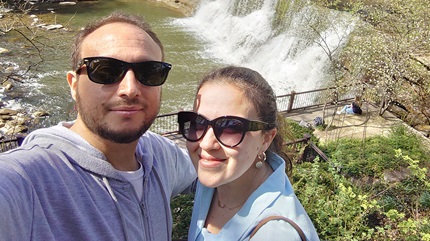 Sep 18, 2023
"Besides my first transplant, I've had other noninvasive surgical procedures, and I needed pain medication for all of them but not this time."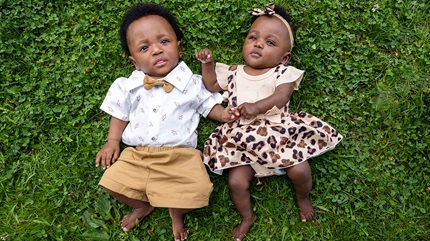 Sep 15, 2023
"Thinking about everything Kimyah and DJ have been through, it was hard to imagine us ever getting to this point. It was unclear if they would be able to do anything by themselves. Now, they're trying to do everything by themselves."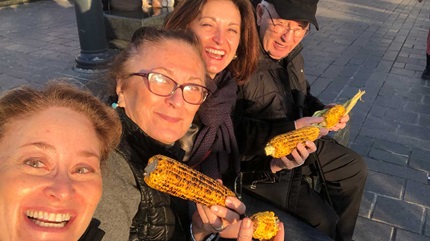 Sep 15, 2023
"My advice to others would be not to ignore changes in your body. Don't rationalize, like I did. Pay attention and ask your doctor to help you check them out."