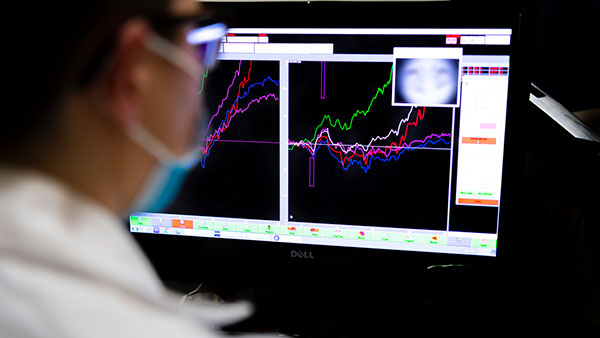 What is DrConnect®?
Cleveland Clinic's DrConnect® is a secure, web-based tool that offers complimentary and convenient access to your patients' electronic medical records when you choose to refer to Cleveland Clinic.
Connecting by phone, however, is still a necessary and important way our specialists collaborate with providers who entrust their patients to our care. DrConnect won't replace those calls. It will just enhance the great communication you're used to receiving from us.
How do I sign up for DrConnect?
Becoming a DrConnect provider is easy. Here's how to sign up:
Complete the DrConnect online registration form and agree to the DrConnect Terms and Conditions of Use.
After you register, you'll get a welcome email from DrConnect Customer Support in 3 to 5 business days. It's important to call the number in the email as soon as possible so we can confirm your registration.
IMPORTANT: Please keep the Account ID included in the welcome email for your records. You'll need it to authorize any clinical and office staff to receive proxy security rights enabling them to access a patient's records within their own established DrConnect account.
Have questions or need help registering?
Send us an email at DrConnect@ccf.org or give us a call at 877.224.7367.
FAQs
What can I view in DrConnect?
DrConnect provides you with access to the complete medical record your patient has received at Cleveland Clinic. The record includes notes, test and lab results, radiology and imaging results, patient specific reports and more.
Can my staff get their own DrConnect account?
Yes. Once you've established your practice's or facility's DrConnect account, your clinical and office staff can register for their own DrConnect accounts using the Account ID assigned to your office.
What is the Site Administrator?
A member of your practice or facility needs to be designated as the Site Administrator. The Site Administrator can use the Manage My Clinic function after logging in, to review and confirm the DrConnect access of each member. If you are designated as the Site Administrator, please check the box "Make this user a Site Administrator" when signing up for DrConnect online. Site Administrator access can be adjusted anytime after the account has been created.
Will I need special equipment to access DrConnect?
No. All you need to access DrConnect is a computer and an internet connection. DrConnect is compatible with all current operating systems and browsers, and data is encrypted to ensure that only you and the Cleveland Clinic staff have access.
How long will a patient's medical records be available on DrConnect?
A patient's records will be available on DrConnect for 185 days, starting from the time the patient authorizes consent.
What if my patient doesn't appear in my DrConnect patient list?
If you aren't actively listed as part of a patient's treatment team, you'll need to complete a Release of Information (ROI) for this patient. For additional help, please email DrConnect Customer support or give us a call at 877.224.7367.
How do I remove a staff member's DrConnect access?
The Site Administrator can easily remove a staff member's DrConnect access by clicking on the Manage My Clinic link on the DrConnect homepage.
How can I monitor my patients' recent activity?
You can keep track of your patients' emergency room and inpatient activity by opting in for In Basket notifications on the DrConnect Event Monitor.
How will I know when there's a new message in my In Basket?
After you opt in for In Basket messages on the DrConnect Event Monitor, you can then choose to receive either email or text notifications when a new message arrives.
Can patients use MyChart to authorize an outside provider to access their health information using DrConnect?
Yes. Patients can complete the DrConnect authorization form available on the main menu of the MyChart website. Cleveland Clinic will review the submissions and give the provider access through their DrConnect account.