Overview
Overview
Cleveland Clinic's Neurocritical Care Fellowship is a 24-month program developed to meet or exceed all guidelines specified by the Society for Critical Care Medicine and the United Council of Neurological Subspecialties (UCNS). Within these guidelines, fellows work with the program director to tailor their fellowship experience to fit their individual career paths. At the conclusion of the program the fellows will be prepared to sit for the UCNS board certification examination.
This program will help fellows develop skills in the many different facets of Neurocritical Care, including:
Preparing the fellow to lead an intensivist-directed, multidisciplinary Neurocritical Care team.
Gaining graduate experience in all critical care areas by working in our surgical, medical, trauma and cardiac ICUs.
Exposure to cutting edge interventions for stroke, neurosurgery and neurology through interactions with the Neurosurgery, Cerebrovascular, and Endovascular services.
Technical proficiency in procedures used in Neurointensive Care including tracheal intubation, airway management, invasive catheters, management of intracranial monitoring devices including oxygen and blood flow monitors.
Interacting with fellows in other medical disciplines, including emergency medicine, interventional and vascular neurology, radiology and surgery.
Providing opportunities for research mentoring with funded physician investigators.
Training and Teaching
Extensive experience in both invasive and noninvasive monitoring techniques is provided through rotations in all major critical care subspecialties. Fellows lead daily discussions of syllabi materials and weekly NICU school discussions. Bi-monthly journal clubs, neuroscience grand rounds and research seminars provide collegial venues for discussion and debate within the field of neurocritical care.
Research
Each NICU fellow will work with a staff mentor to draft and execute a pilot project. Additional involvement in sponsored research is encouraged and mentored in line with the fellow's interests.
Call Responsibilities
Fellows will rotate in-house and home call while on NICU service, typically covering one in seven in house.
Application Process
Application Process
Application Process
Application requirements for the Neurocritical Care Fellowship include:
Completion of postgraduate residency in Neurology, Neurosurgery, Anesthesiology, Emergency Medicine or Internal Medicine is required.
Graduates of programs outside the United States must have a valid ECFMG certificate.
Applicants should qualify for an unrestricted Ohio medical license.
Completion of the Cleveland Clinic Residency/Fellowship application along with the following documentation:

Personal statement of interest
Transcripts
Letter from residency program director
Minimum two letters or recommendation from clinical supervising physicians
Certificate(s) of previous training
Medical School Diploma
Certified copy of current ECFMG certificate and qualifying exam
Send all application materials to:
Dhimant Dani, MD
Neurocritical Care Fellowship
Cerebrovascular Center
Cleveland Clinic Foundation
9500 Euclid Ave./S80
Cleveland, Ohio 44195
For further information, contact 216.445.9943.
Clinical Fellows
Clinical Fellows
Outstanding patient care, education of those who serve and research are the three goals the Department of Neurology strives to achieve. As a part of that overall commitment to education, below are the recognized current neurology fellows who value the importance of providing the highest quality of medical care.
2017-2018 Clinical Fellows
Year Two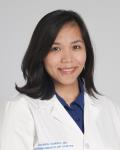 Joanna Isabelle Ramiro, MD
Medical School: University of the Philippines College of Medicine, Manila, Philippines
Residency: Neurology Residency, St. Louis University School of Medicine, St. Louis, Missouri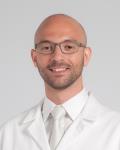 Amir Morsi, MD
Medical School: University Of Alexandria, Egypt
Residency: Currently a third year Neurosurgery Resident, Cleveland Clinic, Cleveland, Ohio

Muhammad-Atif Zubairi, MD
Medical School: Karachi Medical and Dental College, Pakistan
Residency: Neurology, University of New Mexico School of Medicine, Albuquerque, New Mexico