Clinical Trials & Research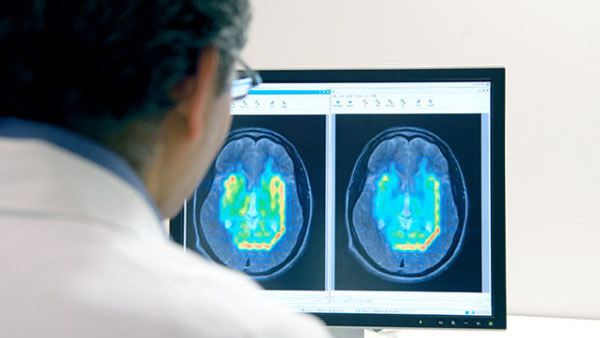 Clinical Trials
Cleveland Clinic's Neurological Institute is dedicated to the advancement of patient care through clinical trials and research. Clinical trials are research studies that are necessary for determining new ways to prevent and treat a disease or illness. Some clinical studies assess preventive measures, while others identify and test the effectiveness of new treatment options. Our clinical trial teams combine the expertise and clinical knowledge of physicians, surgeons, clinical fellows, research fellows, residents, nurses and certified research coordinators.
As, we strive to offer new research developments and clinical therapeutic trials to patients with neurological disorders, over 100 clinical trials are currently underway in our Neurological Institute.
Research
The Neurological Institute conducts a robust research program that fosters a culture of innovation and collaboration. Physicians and scientists within the institute work closely with colleagues in the Lerner Research Institute, the basic science research arm of Cleveland Clinic, pursuing laboratory-based and clinical research as well as translational research that applies laboratory findings to improve patient care.
Learn more about our neurological research programs, including:
Cleveland Clinic Brain Study
What happens to the brain and body before a neurological disease is diagnosed? Cleveland Clinic's Brain Study will change the landscape of neurodegeneration science. By researching at-risk normal individuals over the course of 20 years, we will learn what is happening to the brain and body before a neurological disease is diagnosed. Help us realize a future without neurological disease.