Clinical Trials
Clinical Trials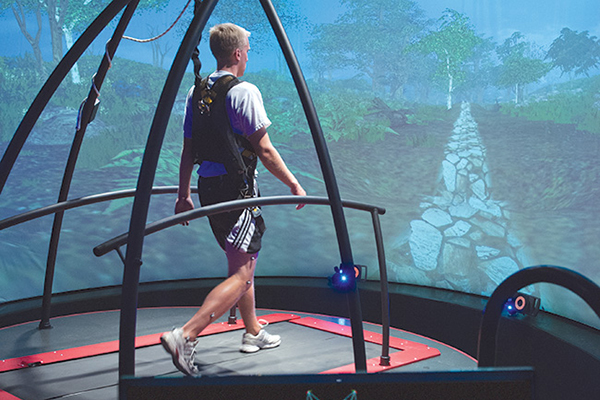 As we strive to offer new research developments and clinical therapeutic trials to patients with neurological problems, over 100 clinical research trials are currently underway at our neuroscience institute with supported funding over $7 million.
The clinical research of our neurological institute consists of the activities of a multidisciplinary research group that combines the expertise and clinical knowledge of the investigators with the techniques of information, data analysis technology, and data gathering to generate new knowledge in the treatment of Neurological diseases. The group includes staff physicians, clinical fellows, full-time research fellows, residents, nurses, and certified research coordinators.
Please select a condition or disease listed below to learn more about that clinical trial programs offered.
Alzheimer's Disease
Our Lou Ruvo Center for Brain Health conducts clinical trials for Alzheimer's disease.
Brain Tumors
The Rose Ella Burkhardt Brain Tumor and Neuro-Oncology Center conducts brain tumor clinical trials that are designed to identify treatments that are potentially more effective than standard brain tumor treatments.
Depression & Bipolar Disorder
Learn about our Center for Behavioral Health clinical trials.
Epilepsy and Seizures
Find epilepsy clinical trials within Cleveland Clinic's Epilepsy Center.
Headaches
Our Neurological Center Neurological Restoration offers headache clinical trials for those patients seeking alternative treatments.
Huntington's Disease
We offer Huntington's disease clinical trials through our Center for Neurological Restoration and our Lou Ruvo Center for Brain Health.
Mental Health
Our Center for Behavioral Health offers clinical trials for behavioral and mental health conditions.
Multiple Sclerosis
We offer multiple sclerosis clinical trials through our Mellen Center for Multiple Sclerosis and our Lou Ruvo Center for Brain Health.
Neuromuscular Conditions
Our Neuromuscular Center offers clinical studies for patients with muscle and nerve disease, including ALS.
Parkinson's Disease
We offer Parkinson's disease clinical trials through our Center for Neurological Restoration and our Lou Ruvo Center for Brain Health.
Pediatric Neurological Conditions
Our Pediatric Neurology and Neurosurgery program conducts a variety of clinical trials for pediatric patients suffering stroke, migraines, muscular dystrophy and more.
Sleep Disorders
Clinical trials offered through our Sleep Disorders Center for those suffering from sleep apnea and other sleep disorders.
Spine
Cleveland Clinic's Center for Spine Health offers clinical trials for back and neck disorders.
Rehabilitation
Our Department of Physical Medicine and Rehabilitation offers clinical trials for patients in recovery and in need of therapy.
Research
Research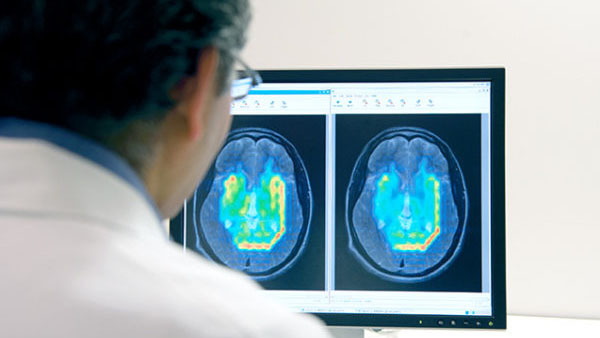 The Neurological Institute conducts a robust research program that fosters a culture of innovation and collaboration. Physicians and scientists within the institute work closely with colleagues in the Lerner Research Institute, the basic science research arm of Cleveland Clinic, pursuing laboratory-based and clinical research as well as translational research that applies laboratory findings to improve patient care.
Cleveland Clinic patients benefit from the latest treatment modalities at the Neurological Institute, where scientists and clinicians working together continue to advance innovations and accelerate the process of bringing novel therapeutic agents from the laboratory to the bedside.
Research by Department & Center