Rebecca "Becca" Steffee's weight loss journey began in 2018 when, at the age of 34, she was diagnosed with Type 2 diabetes. As the caregiver for her mother, who was disabled by diabetes and living in a nursing home, Becca took this news as a wake-up call.
"I was overweight my entire life," Becca says. "But now, something clicked. I was over the threshold for diabetes. I could barely move and was living a sedentary lifestyle. I knew I needed to make big changes or end up with more medical issues or premature death."
Standing 5 feet, 4 inches tall and weighing 390 pounds, Becca had a body mass index (BMI) of 66 (healthy BMI for an adult is considered to be 18.5 to 24.9). She sought help at Cleveland Clinic Akron General's Bariatric Center.
Before bariatric surgery to treat Type 2 diabetes, patients in the Bariatric Center program participate in a series of counseling, education and patient group meetings. On average, this is a three-to-six-month process, depending on what the patient's health insurance requires.
Amy Laktash, CNP, an advanced practice nurse, works closely with patients. "We evaluate them for undiagnosed health problems, like sleep apnea," which Becca was found to have, she says. "Quite often, when people come to us, they say, 'I came here to get healthier, but you found that I have more health problems than I thought.' Most go into remission or improve after bariatric surgery, especially mild conditions. We help patients get into their best state of health."
On Sept. 4, 2018, Becca had laparoscopic sleeve gastrectomy surgery, performed by Christopher Daigle, MD, Medical Director and Chief of Bariatric Surgery at Cleveland Clinic Akron General.
A sleeve gastrectomy involves stapling off the stomach and removing about 75% to 80% of it, leaving a tubular shape like a banana, he says. "The procedure curbs the appetite so that the patient gets full quickly, and it has a profound metabolic effect. It's very effective for high blood pressure and high cholesterol, Type 2 diabetes and sleep apnea."
Becca's starting weight and BMI were high enough that a single-stage procedure was deemed risky, Dr. Daigle says. "In cases like this, we do a planned, staged approach that involves two operations, with the goal of minimizing risk. We wait 12 to 18 months after the first operation to see how the patient does. Then, if it's needed, we go back and convert that sleeve gastrectomy to another type of procedure, such as gastric bypass. If the first operation takes the patient far enough that they feel healthier and happier, then we're happy with that.
"Becca did so well with her weight loss and had such improvement in her daily activities, self-esteem and overall quality of life that she was very happy with the results after that first stage. So, we opted not to proceed with the second stage. She always has that option, though, if she decides."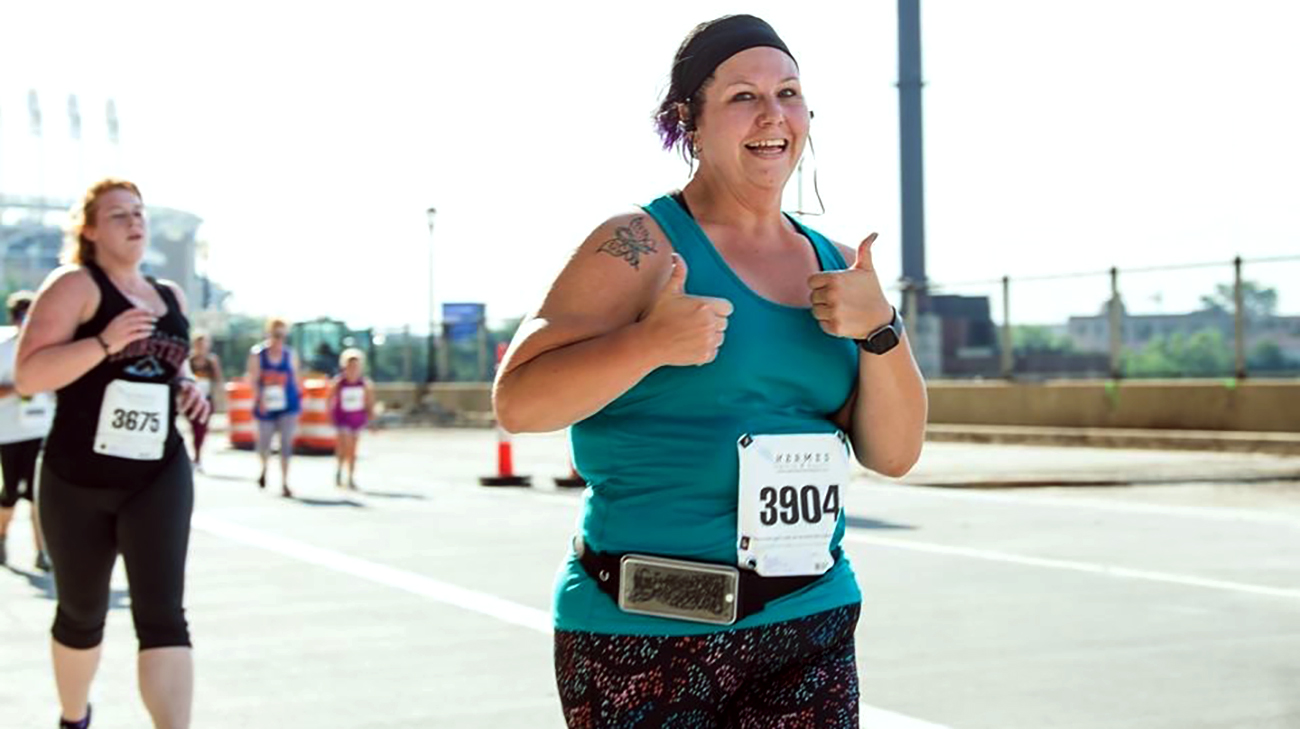 Becca's continued success is due to her own hard work. Once sedentary, now she works out regularly and participated in 5K runs 11 times last year. (Courtesy: Rebecca Steffee)
Now, 20 months after her surgery, Becca has lost a total of 205 pounds – 33 pounds in the program before surgery, and 172 pounds afterward. She no longer needs diabetes medication and her sleep apnea is gone. She weighs 182 pounds, and her BMI is 31.24.
Although the procedure jump-started her weight loss and improved her health, her continuing success is due to her own hard work, she and Dr. Daigle say.
"Before surgery, I would get up, shower, go back to my bedroom and sit down. Then, I'd go to work at a bank as a relationship sales specialist, where I would sit all day. My work was done over the phone. After work, I would go to the nursing home to check on my mom two to three nights a week, pick up fast food, go home, eat dinner and go to bed. I got no exercise."
She recalls that when Dr. Daigle advised her to exercise following the surgery, "I laughed. I never planned on that." However, as luck would have it, a fitness center opened up in her office building a few weeks after her return to work.
She decided to join and began working out with a personal trainer, which changed her life, she says.
"My trainer, Joey, made me feel like exercise was something I could do. Now, I'm constantly on the go, and I like to do 5K runs. I ran 11 of them last year. I'm energetic now and feel bad if I don't go to the gym before work."
Even her career goals have changed. "I want to become a health coach and get my personal training certificate. I already have some clients I'm working with." She is taking online classes toward her goal.
Becca inspires her friends and family through social media posts detailing her weight-loss progress and "non-scale victories," like the first time she could paint her own toenails, or when she got off diabetes medication, or the first time one of her nieces could wrap her arms around Becca's waist so that her fingers met.
"My mom was a huge inspiration to me," Becca says. "When I started this journey, she had severe diabetes and was in a nursing home bed. Her complications were from diabetes an obesity. When the doctor told me I was diabetic, all I saw was my future as my mother."
But once Becca started in the Bariatric Center program, her mother inspired her in a different way. "My mom was my biggest cheerleader. She was my rock," she says. Her mother passed away from diabetes on July 16, 2019, at the age of 73. This loss, compounded by other difficult challenges that month — including the news that her personal trainer was leaving for a new position — nearly stopped her in her tracks. However, Becca forced herself to start moving again by reminding herself of her mother's final wish for her.
"She told me, 'I'm so proud of you, Bec! Promise me you won't stop, and you'll keep going!' Those were my mom's last words to me, and those words still echo in my ears today and continue to motivate every single lifestyle change I've made."
Patient Stories
Patient Stories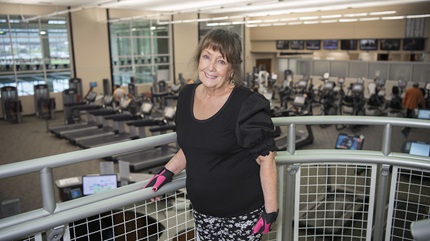 May 18, 2022
"I'm forever grateful for all the support I've received. It has truly made a difference in my life," she says. "My time spent at LifeStyles has been therapeutic and healing."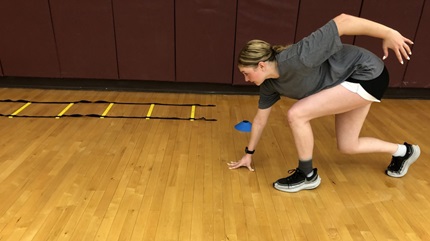 May 10, 2022
"I want to pursue athletic or personal training as a career... the program has benefitted me and it's inspired me to want to help others."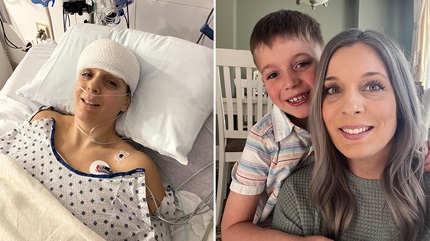 May 9, 2022
"I'm so humbled and grateful for Dr. Recinos and everyone at Cleveland Clinic. He did an incredible job and I truly owe my life to him."