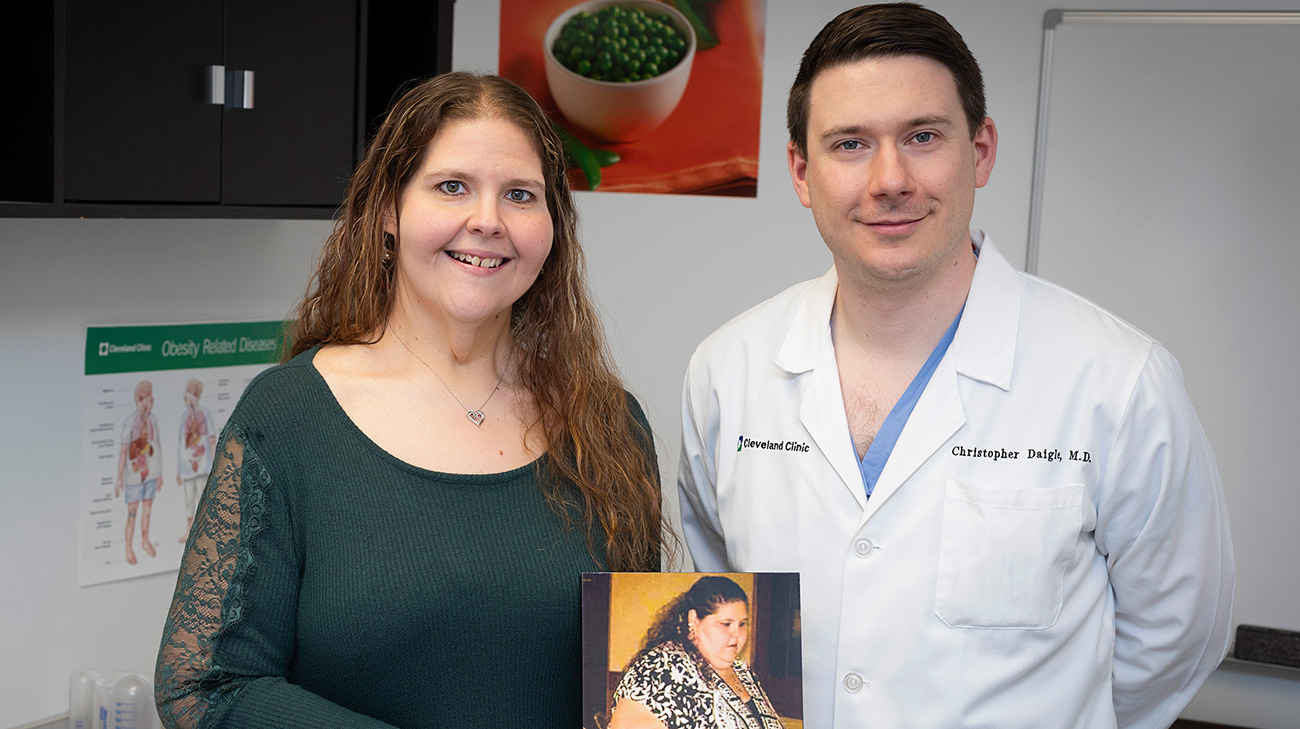 Stephanie Cagna is happy to say she's "almost half the person I was" prior to her bariatric surgery at Cleveland Clinic Akron General Hospital. Stephanie weighed 438 pounds when she stepped on the scale during her first appointment with Christopher Daigle, MD, Medical Director and Chief of Bariatric Surgery at Cleveland Clinic Akron General.
At 37 years old, Stephanie was divorced with two sons - Aidan (14) and Cameron (9). Remembering that her father died of a massive heart attack at age 37 (and her grandfather at age 54), Stephanie wanted to improve her health so she could be around for her sons. She knew she had to lose weight and get her high blood pressure and type 2 diabetes under control.
"Stephanie suffered from severe obesity and had a BMI of 67 kg/m2 when I first met her," says Dr. Daigle. "Given the risk of single-staged (one operation) malabsorption procedures, like Roux-en-Y gastric bypass and duodenal switch at her starting weight, we opted to take a planned staged approach."
The approach involved a laparoscopic sleeve gastrectomy to assess Stephanie's weight-loss trajectory with the possibility of converting the sleeve to another procedure in the future.
In 2017, Stephanie had the sleeve gastrectomy procedure, along with ongoing follow-up from a comprehensive multidisciplinary care team.
At her one-year, post-operation visit, Stephanie weighed 233 pounds. Her high blood pressure and diabetes are in remission without the need for medication. She went from a size 36 to a size 14. At her most recent doctor's visit in March 2019, she weighed 204 pounds.
Along with shedding pounds, Stephanie is casting aside memories of being overweight as a child.
"I just can't believe I was always the biggest in my family, and now I'm the smallest," says Stephanie. "I'm moving forward and I realize that was in the past."
"Stephanie truly accepted this new lifestyle journey with open arms," says Dr. Daigle. "She was very motivated and her hard work has paid off. I tell all of my patients that their success is truly their own. We simply help them along the way."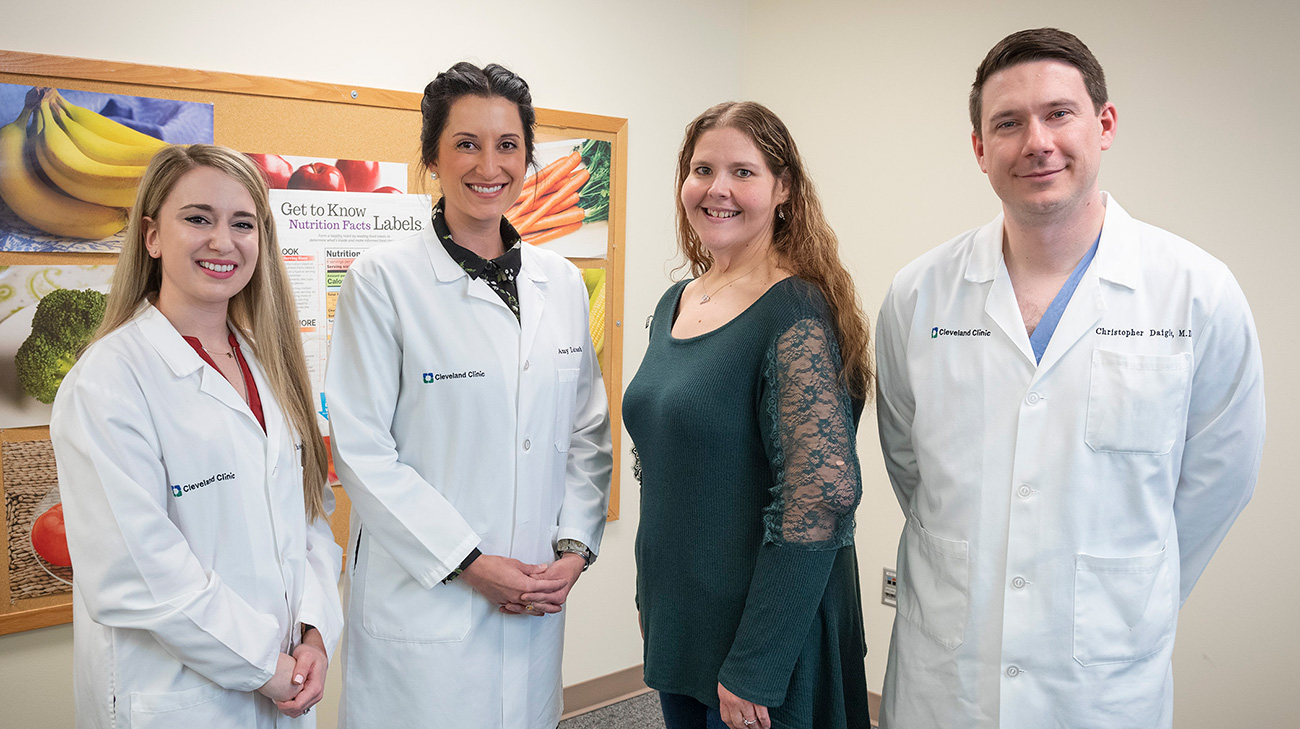 Stephanie has lost more than 225 pounds, following bariatric surgery and support from her team of caregivers (left to right): Chelsey Ludwiczak, registered dietitian, Amy Laktash, nurse practitioner, and Dr. Christopher Daigle, Medical Director and Chief of Bariatric Surgery at Cleveland Clinic Akron General.
Nurse practitioner Amy Laktash, who has been instrumental in helping Stephanie, says there is some misleading information about bariatric surgery. "One of the major misconceptions is that bariatric surgery is the 'easy way out,' or a person should treat obesity on their own," says Ms. Laktash. "Bariatric surgery can prevent or improve numerous health conditions when introduced early, so it shouldn't be a last resort."
Dr. Daigle says Stephanie is doing so well that she may not need another bariatric procedure. She does, however, plan to have plastic surgery to remove excess skin.
"Ultimately, only five to seven percent of patients need or request skin removal surgery after bariatric surgery," explains Dr. Daigle. "Patients at higher weight ranges or those with issues with excess skin before surgery are certainly at higher risk of that becoming an issue for them."
With her diabetes and blood pressure under control, Stephanie is in good shape to enjoy activities she hasn't experienced in many years, like riding roller coasters at the amusement park and bike riding with her sons. She's also dating a man who supports her weight loss journey.
"If it wasn't for my kids, I don't know if I would have done the surgery," says Stephanie. "Now, I have a bright future. I'm more social, I talk to people I don't know, and I have a different job. Before I wouldn't have applied for a new job because of my size. I'm much happier."
"I truly have one of the most fulfilling careers out there," says Dr. Daigle. "The look in a patient's tear-filled eyes after surgery as they tell me how this journey has given them their life back is one of the greatest feelings in the world."
Related Institutes: Digestive Disease & Surgery Institute
Patient Stories
Patient Stories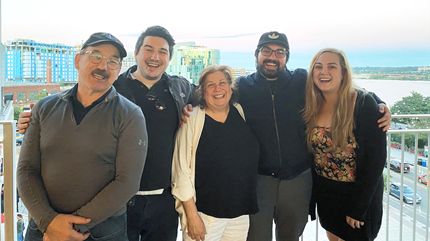 Nov 22, 2023
"I was truly blessed to be with the doctors and the entire cardiac surgery team. They saved my life."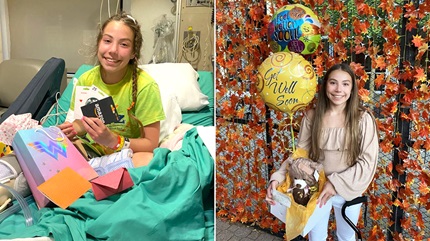 Nov 16, 2023
"I wanted the surgery because my seizures were becoming more and more frequent. I would wake up, have a seizure, and then continue to have them throughout the day. I just wanted the seizures to be gone."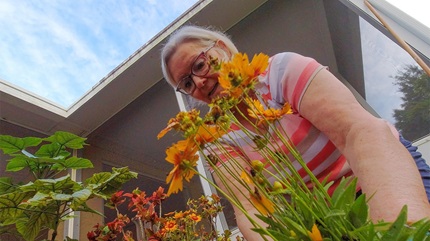 Nov 15, 2023
"I was very fortunate they found the tumor when they did."