Overview
Overview
Facing a serious illness, such as liver cancer or pancreatic cancer, can be frightening and intimidating. Finding excellent care shouldn't be.
The specialists at the Akron General Liver and Pancreas Center understand what you and your loved ones are experiencing, and are here to help.
We strive to see patients as quickly as possible - usually within one or two days - because we believe you shouldn't have to wait for answers. Our caring team will work with you and your primary care physician to ensure that you receive the best course of treatment possible, whether you're coming in for an initial appointment or for a second opinion.
Our team includes oncologists, radiologists and surgeons – working together as a team. One call puts you in touch with this multidisciplinary team that specializes in treating patients who have benign or cancerous tumors. Not only is this model of care more convenient, but it also allows our physicians to create an individualized treatment plan that's best for you.
Services
Services
Liver Care
The liver is responsible for regulating most chemical levels in the bloodstream. In addition, it processes and cleanses blood, helping to remove toxins from the body.
Our specialists treat diseases of the liver which may include:
Pancreas Care
The pancreas supports the digestive system and the endocrine system, which is responsible for releasing certain chemicals and hormones into the body. Long-time smokers, chronic alcohol users and diabetics may be at an increased risk for developing a pancreatic disease or condition.
Our pancreatic experts treat diseases of the pancreas which may include:
Our Team
Appointments & Location
Appointments & Location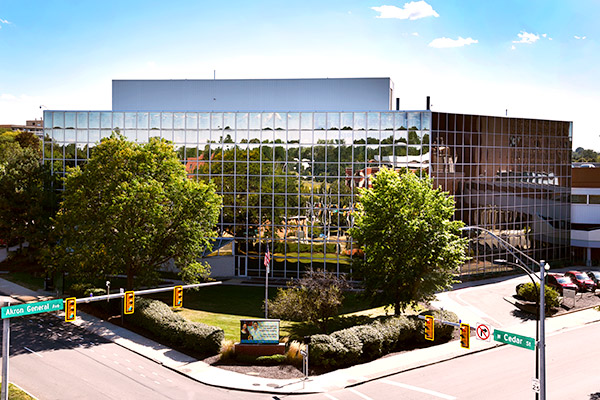 For an appointment, including those seeking a second opinion, please call 330.344.5487.
Location
The Akron General Liver and Pancreas Center is located on the first floor of the Ambulatory Care Center (ACC) building.
Liver and Pancreas Center
Akron General Ambulatory Care Center
1 Akron General Ave.
Akron, OH 44307
330.344.5487