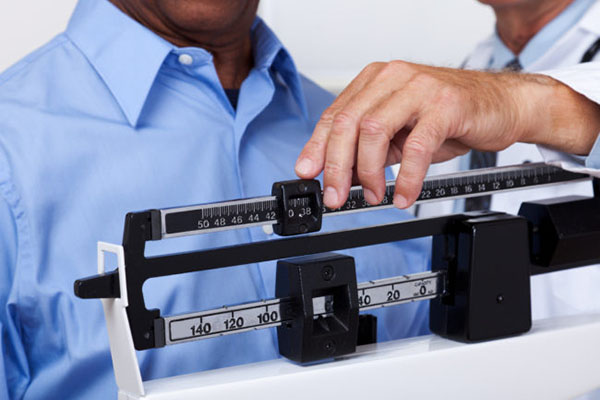 Cleveland Clinic Canada's Weight and Lifestyle Program is one of the most comprehensive weight management programs available. Our team understands that obesity is a chronic medical condition that is rarely treated long-term through diets or willpower and that lifestyle change take time and patience.
Who would benefit from Weight and Lifestyle Management?
If you answer yes to any of the questions below, then this program is for you:
Have you struggled to lose weight and keep it off?
Are you tired of trying diets that don't work long term?
Is your weight affecting your health or are you worried about how your weight might affect your health in the future?
Do you feel that your weight is causing you to feel depressed or anxious?
Is your weight making you tired or short of breath or causing back, hip, knee and/or ankle pain?
Are you successful in many other areas of your life and wondering why you are unable to succeed in losing weight and keeping it off?
What are the qualifications for Weight and Lifestyle Management?
You may be a candidate for our program if you have a body mass index (BMI) of 30 or more, or a BMI of 27 or greater with at least one of the following medical conditions:
Pre-diabetes or diabetes.
High blood pressure.
High cholesterol.
Fatty liver disease.
Sleep apnea.
Polycystic ovarian syndrome.
Why Choose Cleveland Clinic Canada
More than just the scale
We recognize obesity as a complex disease that causes secondary mental and physical health issues. Our compassionate care team's goal is to help you not only decrease the number on the weight scale but also improve your overall health using safe and effective medications and behavioural modification techniques.
Same day lab results
Your first day in the program will include on-site lab work which will be reviewed with the doctor and dietitian on the same day.
DEXA Scan
You will undergo a DEXA body composition analysis, one of the most accurate methods of determining your muscle, bone and fat mass.
Personal coaching
For your convenience, you will have email access to our team during the duration of the program. All individual follow-up sessions with Dr. Maheshwari and Jaclyn Pritchard can be completed remotely via online virtual meetings or telephone.
Virtual care
Through this program, you have free access to on-demand virtual care for any non-emergency medical issues that may arise throughout the year, such as sore throats, fevers, sprains or coughs.
What does the program include?
Since obesity is a complex medical issue, our weight loss and maintenance program includes much more than just medications and a healthy eating plan.
Physician assessment
The program starts with a thorough in-person assessment by board certified obesity specialist Dr. Anil Maheshwari. This initial visit includes a thorough medical and weight history, vital signs and physical examination looking for other medical causes of excessive weight gain.
Testing
If necessary, further tests such as a cardiac stress test and sleep study may be recommended. Safe and effective medication options to help suppress hunger and cravings are reviewed in depth and started as appropriate.
Registered dietitian assessment
You will meet with weight loss coach and dietitian Jaclyn Pritchard who will obtain a baseline analysis of your thoughts and habits around weight loss. This will allow her to focus on the cognitive restructuring, behavioural skills, and the habit changes needed for long term success.
The eighteen month program includes three phases.

Phase 1
This phase lasts three months and includes weekly individual coaching sessions as well as monthly group sessions and physician visits. This phase focuses on changing your mindset around weight, as well as the beginning and adjustment of any weight loss medications.
Phase 2
This phase builds upon the cognitive restructuring started in phase one and adds physical activity to improve your general health. This phase includes individual coaching sessions every other week, monthly exercise coaching sessions and physician visits every 6 weeks. This phase lasts for 3 months.

Phase 3
This phase includes monthly individual coaching sessions, continued exercise coaching sessions and visits with the physician every 3 months or more frequently as needed. To ensure permanent lifestyle changes, this phase lasts for 12 months with the option to continue.
Our Team
Anil Maheshwari, MD, CCFP, DABFM, DABOM – Board Certified Obesity Specialist
Jaclyn Pritchard, BASc, RD – Registered Dietitian and Weight Loss Coach
Danielle Sanders, RD, MSc – Registered Dietitian and Weight Loss Coach
Laura Vermander, RD, BSc, BSc – Registered Dietitian and Weight Loss Coach
How do I get started?
For more information, please contact:
Jaclyn Pritchard, RD
Phone: 416.507.6752
Email: wlm@ccf.org