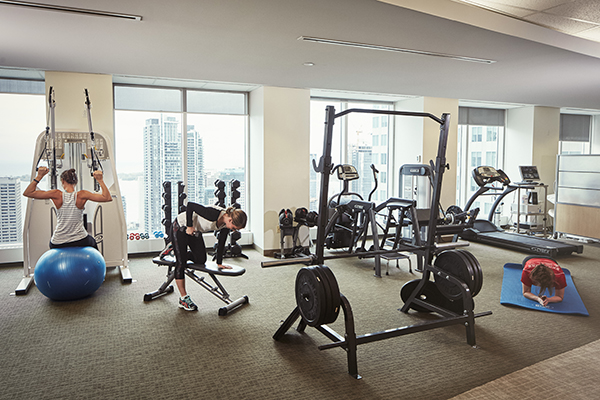 Discover a new approach to exercise that reaches beyond the gimmicks and cookie-cutter workout programs to help you achieve better health and measurable outcomes. Whether you are training for a marathon, just starting a fitness regimen or coping with a chronic injury, you will learn to make the most of your exercise time.
Our Clinical Exercise Physiologists are experts in exercise and its impact on long term health. We use the latest diagnostic testing to assess your fitness and base our recommendations on evidence-based strategies to improve your health and performance. We provide services tailored for each stage of life, from amateur or professional athletes to those afflicted with age or disease-related barriers and limitations. You'll emerge energized, educated and focused to achieve your fitness and movement goals.
If you are interested in improving your physical fitness, consider one of the following options:
*Participants in the Executive Health Program will receive an exercise consultation as part of their comprehensive evaluation. If you're interested in private counselling to help you achieve your health and fitness goals, try Personal Training or Movement and Performance.
Who Will Benefit From This Service?
Individuals interested in:
Starting a new exercise program
Modifying a current exercise program due to injury, illness or changing goals
Working to optimize current fitness program
Improving athletic performance
Trying to lose or gain weight
Building muscle strength, cardiovascular capacity and/or flexibility
Assistance in managing health metrics through exercise (blood pressure, blood sugars, etc.)
Pre- and post-natal exercise
Sport-specific conditioning
Staff
Locations
Cleveland Clinic Canada Downtown
181 Bay Street
Brookfield Place: 30th Floor
Toronto, Ontario M5J 2T3