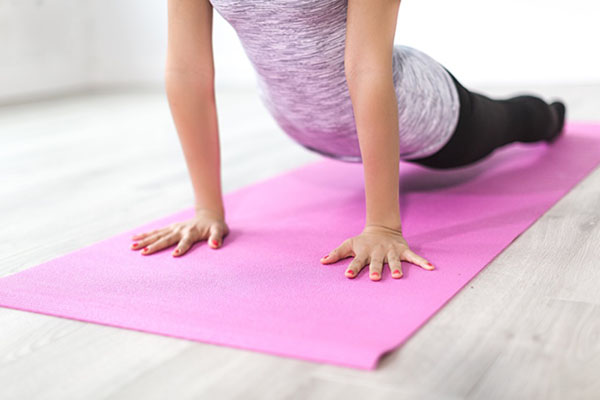 Cleveland Clinic Canada offers yoga and movement therapy sessions, both in-person and virtually. Private, semi-private and small group classes are available.
What are the benefits?
Builds overall body and core strength.
Improves posture.
Improves flexibility.
Reduces stress.
Prevents and alleviates pain/injuries.
Complements manual therapies and treatments used by sports health providers.
Improves sports performance.
Who is the instructor?
Janice Kessler has over a decade of experience in personal training and yoga therapy. She is a firm believer in the power of prevention and is dedicated to helping her patients move freely. By addressing issues such as poor posture or alignment, Ms. Kessler can help her patients to prevent pain before it even begins. Recognizing that each body is unique, Ms. Kessler provides a full assessment to determine posture, flexibility and injuries before designing a customized treatment plan. These hands on, highly specialized sessions often help to improve strength, reduce impact on joints and decrease pain.
What is the Cleveland Clinic Canada difference?
We offer a choice of private and semi-private classes in-person, or private, semi-private and group classes virtually.
Each individual receives a specialized program with specific adaptations.
We provide ongoing communication to support long-term results.
Our Team
View Other Sports Health Services:
Locations
Cleveland Clinic Canada Downtown
181 Bay Street
Brookfield Place: 30th Floor
Toronto, Ontario M5J 2T3