Robotically Assisted Mitral Valve Surgery
June 7, 2022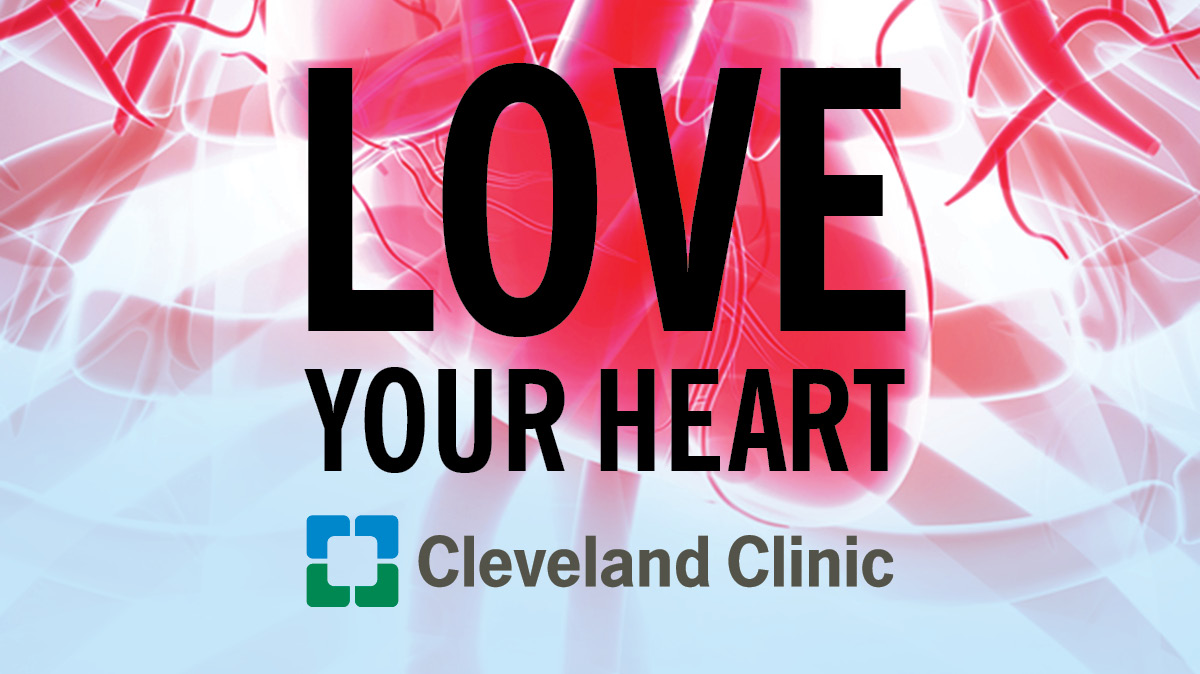 Robotically Assisted Mitral Valve Surgery
Podcast Transcript
Announcer:
Welcome to Love Your Heart, brought to you by Cleveland Clinic's Sydell and Arnold Miller Family Heart, Vascular and Thoracic Institute. These podcasts will help you learn more about your heart, thoracic and vascular systems, ways to stay healthy and information about diseases and treatment options. Enjoy.
Marc Gillinov, MD:
I'm Marc Gillinov, a cardiac surgeon at the Cleveland Clinic and my special area of interest is in robot mitral valve repair surgery.
Daniel Burns, MD:
I'm Dr. Daniel Burns, cardiac surgeon at Cleveland Clinic and specializing in robotic and minimally invasive mitral valve surgery.
Marc Gillinov, MD:
When patients come to the Cleveland Clinic with mitral valve prolapse or degenerative mitral valve disease, those are two terms for the same thing, they have a leaking mitral valve and one of their key questions is, "Should I get a repair of my valve or a replacement?" And that gets to the concept that mitral valve repair is superior to mitral valve replacement in almost all patients who have mitral valve prolapse and a leaking mitral valve. People who get a mitral valve repair don't have to take any anticoagulants or blood thinners and most often never need another cardiac surgical procedure, or never need heart surgery again for the rest of their lives. They go back to a completely normal life. That's the reason that we aim to repair the valve in people with mitral valve prolapse and we can repair 99% of these valves and restore people to a normal life and a normal quality of life.
Daniel Burns, MD:
Many times when people seek out the Cleveland Clinic for their mitral valve repair operation, they seek it out because of the possibility of having it done with robotic assistance so avoiding dividing the breastbone to get at the heart and the mitral valve. In most cases of isolated mitral valve disease because of prolapse, we can do this robotically but there are a certain number of tests we have to get in order to determine whether or not the patient is going to be a minimally invasive candidate.
Daniel Burns, MD:
So when you come to the Cleveland Clinic you will have an ultrasound of the heart, a CT scan and a cardiac catheterization looking at the arteries to make sure one, everything looks good and safe for a robotic operation and two, that there's nothing else that needs to be done that might take that possibility away making it a better option to go through the breast bone. Once we have all the testing done and completed we make our final decision with the primary goal of giving the best, safest operation for the patient.
Marc Gillinov, MD:
When people are thinking about their mitral valve surgery they think about three different things in general, three different questions. First, what's the risk? Because you want the lowest risk operation possible. Second, what's the likelihood of repairing my valve? Because a valve repair is better than valve replacement. And third, can I get this done robotically or minimally invasively through a little incision like this instead of a standard incision? And it is most important to get a safe operation and to get a valve repair. And here at Cleveland Clinic our operative risk for mitral valve surgery is less than one in a 1000 and our repair rate is more than 99%.
Marc Gillinov, MD:
Why do it robotically? Because if we can do your operation robotically you're going to have a quicker recovery. You can drive right away after leaving the hospital if you're not on pain medicines, you can be more active more quickly, you have a lower risk of needing a blood transfusion with robotic surgery, a lower risk of infection, and of course cosmetically it's better. You don't look like you had heart surgery. So if we can deliver the same safety, the same effectiveness through an incision this big, that's what we're going to do for you.
Daniel Burns, MD:
Patients often question whether or not their valve repair is going to be as good if we do it robotically versus conventionally and our goal has always been to offer the same operation in terms of quality, safety and durability, and if any of those things aren't going to match up, we won't compromise the results just to do a minimally invasive operation.
Daniel Burns, MD:
Thankfully, regardless of whether it's a conventional operation or a robotic assisted operation our repair rates when we set out to repair the valve are better than 99%. Similarly the safety of the operation is not compromised and our mortality risk as Dr. Gillinov alluded to earlier is exceptionally low, far less than 1% in either case. Our goal is to offer the same operation from a different access point and if we can achieve all of our other goals in terms of safety, quality, and durability than in our opinion smaller is better.
Marc Gillinov, MD:
Robotic mitral valve surgery is very much a specialty. It is important for your robotic team to have experience because there is an extensive learning curve to robotic surgery. Thankfully at Cleveland Clinic we completed that learning curve years ago. We've done more than 2,100 robotic mitral valve operations with exceptional results for our patients, patients traveling from across the country and around the world leaving Cleveland with an outstanding echocardiogram, meaning their valve is fixed, and a small incision on their chest so that they look great and they don't feel like they had much done.
Daniel Burns, MD:
Occasionally when I speak to patients there is a misconception that robotic assisted heart surgery is different than "open heart surgery" the two are very much the same however one involves the conventional approach in dividing the breast bone to access the heart and one allows us to go through the rib spaces on the right side. The core of the operation however does involve the heart lung bypass machine, stopping the heart, and actually opening up on of the chambers of the heart to access your valve.
Daniel Burns, MD:
I always encourage patients to seek out the safest operative solution and that may not be robotic assisted surgery for a variety of reasons. The main goal should be to have the safest most effective, most durable operation. One piece of advice I give to patients is to gather as much information as they can. After being told that someone needs a heart operation, that can be very daunting and the initial strategy or the proposed strategy may not make a lot of sense right away. Often times patients aren't really sure where to turn and they look around for a second opinion and that's completely okay. What we want is for everyone to be well informed before undertaking heart surgery so that they can make the best decision for themselves going forward.
Announcer:
Thank you for listening. We hope you enjoyed the podcast. We welcome your comments and feedback. Please contact us at [email protected]. Like what you heard? Subscribe wherever you get your podcasts or listen at clevelandclinic.org/loveyourheartpodcast.
Love Your Heart
A Cleveland Clinic podcast to help you learn more about heart and vascular disease and conditions affecting your chest. We explore prevention, diagnostic tests, medical and surgical treatments, new innovations and more.
Subscribe: