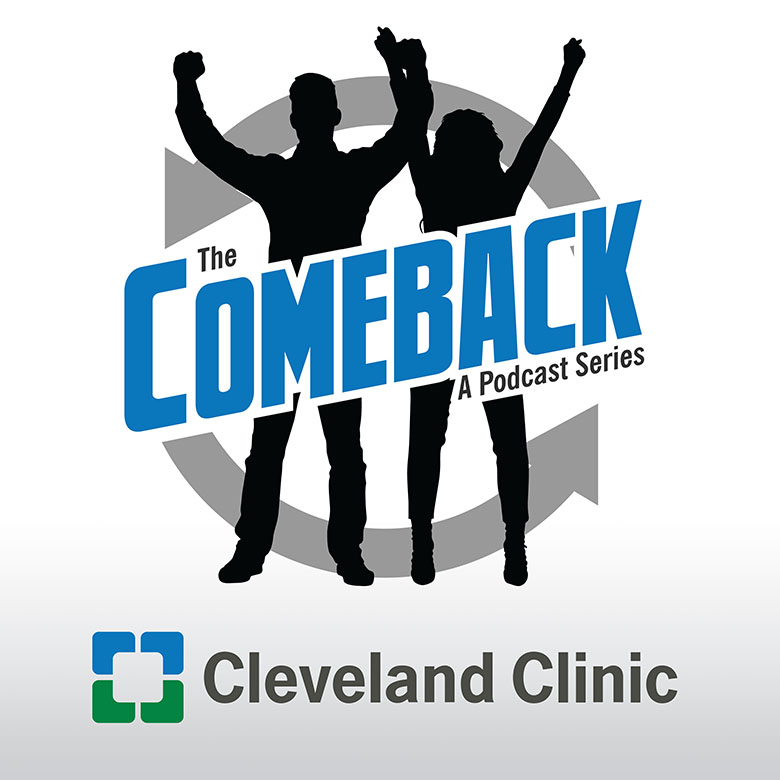 The Comeback
A medical journey can be a transformational point in someone's life. Tune in as Cleveland Clinic patients, together with their physicians, share experiences of perseverance and determination. In their own words, hear how these health heroes have made the ultimate comeback.
Subscribe: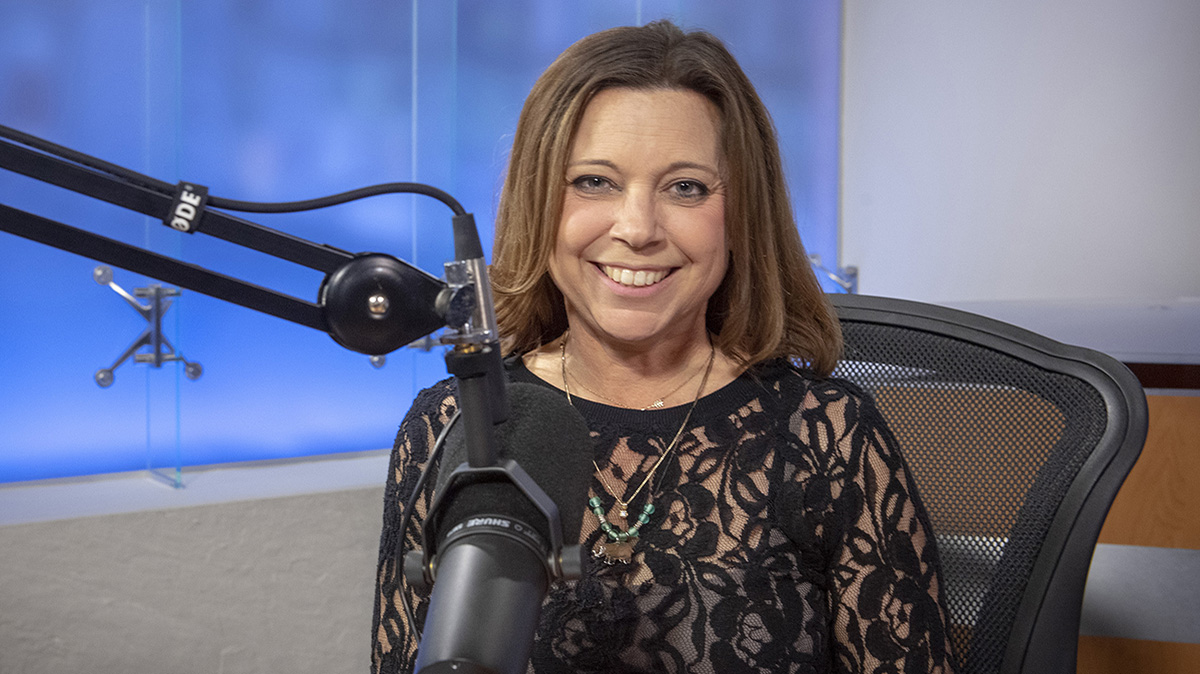 Featured Episode
Liver Transplant is Priceless Gift for Woman Battling Advanced Colon Cancer
Carole Motycka, a 44-year-old mother of four boys from western Ohio, never expected a trip to the hospital for back and shoulder pain to end up being stage 4 colorectal cancer. Join Carole and one of her surgeons, Dr. Cristiano Quintini, as they walk listeners through her shocking diagnosis and explain how a new treatment option – liver transplant – helped save her life.
Play Now
All The Comeback Episodes
All The Comeback Episodes
January 31, 2019
Grandmother Breathing Easy after Innovative Lung Procedure (25:08)
Peggy Notman's pulmonary hypertension was bringing her life to a screeching halt – that is, until an innovative procedure helped her breathe easy again. Join Peggy and her physician, Dr. Gustavo Heresi, as they describe a series of procedures that are allowing her to enjoy life, and her young grandson.
Play Now
January 4, 2019
Woman Fighting Breast Cancer Thankful after Radiation Prep Uncovers Second Hidden Cancer (20:88)
65-year-old Joyce McCain believes everything happens for a reason – even breast cancer. Join Joyce and her radiation oncologist, Chirag Shah, MD, as they talk about a special type of radiation treatment designed to treat Joyce's breast cancer and protect her heart – and the pre-radiation testing that revealed another hidden cancer. Keyword/tags: Cleveland Clinic, Cleveland Clinic Cancer Center, Chirag Shah, breast cancer, early stage breast cancer, left breast cancer, breast cancer in left breast, heart sparing radiation, protecting the heart, heart saving radiation, kidney cancer.
Play Now
November 13, 2018
Man Beats Cancer after Small Intestine is Reconstructed into Bladder (20:37)
Al Sidoti, a 42-year-old plumber from Ohio, opted for a unique type of surgery to save his life after conventional treatments didn't work in treating his bladder cancer. Doctors reconstructed Al's bladder using tissue from his small intestine and he's been cancer free for 5 years. Join Al and his surgeon, George Pascal Haber, MD, PhD, as they walk listeners through the robotic procedure that allowed him to continue living life to the fullest with a new wife and growing family.
Play Now
October 15, 2018
'Cooling Cap' Helps Save Mom's Hair during Breast Cancer Treatment
Jennifer Buckland, a mother of two, knew battling breast cancer would be grueling. She was determined to protect her young family from one of the most visible signs of cancer treatment – hair loss. Join Jennifer and her oncologist, Jame Abraham, MD, and learn how she beat breast cancer while using an innovative device to keep her hair intact, preserve her identity and keep a sense of normalcy in her family's daily life.
Play Now