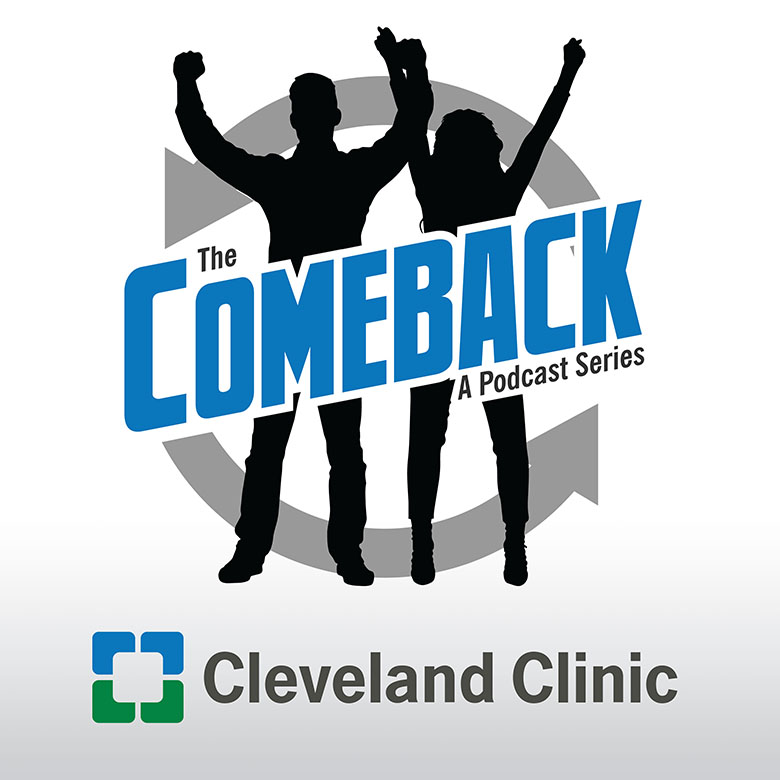 The Comeback
A medical journey can be a transformational point in someone's life. Tune in as Cleveland Clinic patients, together with their physicians, share experiences of perseverance and determination. In their own words, hear how these health heroes have made the ultimate comeback.
Subscribe: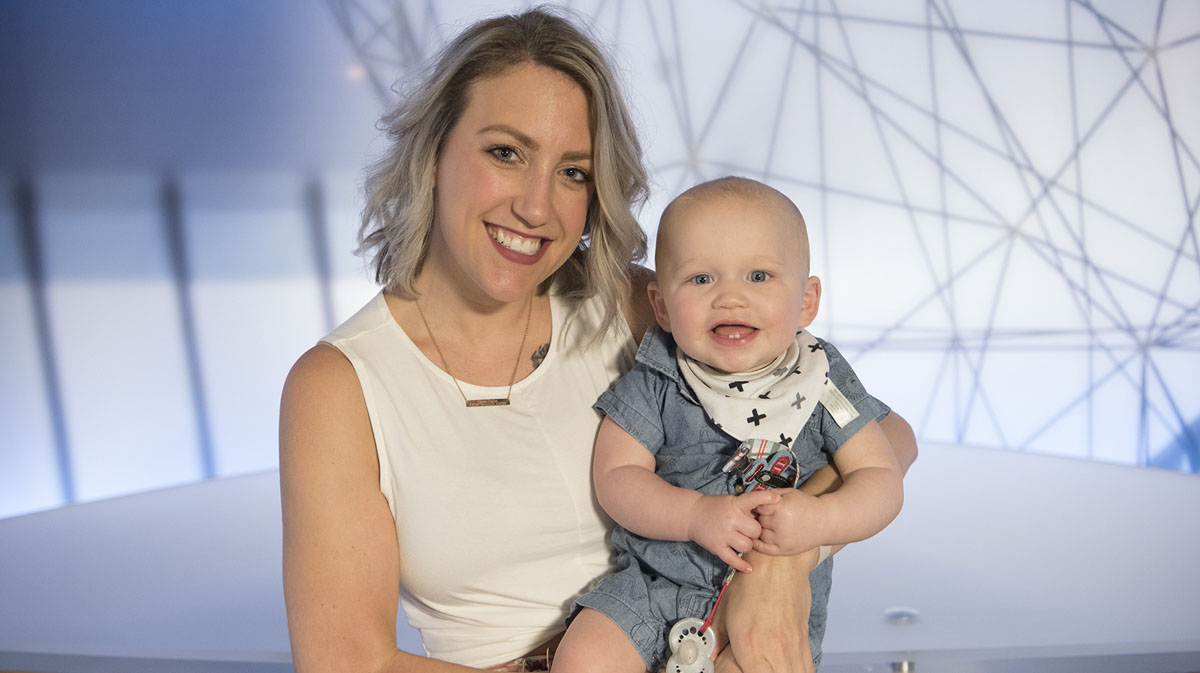 Featured Episode
Young Woman Relishes Motherhood after Special Therapy Protects Fertility during Breast Cancer Treatment
When a young woman needs chemotherapy it's important to protect her fertility if she wishes to start a family in the future, as the side effects of chemo can make it difficult or impossible to have a baby. Join us as breast cancer survivor, Brittney Rinella, and her oncologist, Halle Moore, MD, tell listeners how a special treatment protected her ovaries – and her dream of becoming a mom.
Play Now
All The Comeback Episodes
All The Comeback Episodes
June 28, 2019
Lung Transplant and Antireflux Surgery Saves Man with Rare Disease
Ajit Tolani was living with a rare autoimmune disease called scleroderma, until his condition worsened and it started to affect his lungs. Doctors in India told him he had three months to lives. He flew from India to Cleveland Clinic for a lifesaving lung transplant and innovative antireflux surgery. Join Ajit and one of his doctors, Dr. Atul Mehta, to hear how he how fought to get a second chance at life.
Play Now
April 9, 2019
Teen Makes Sports Comeback After Infection Causes Heart to Stop Beating
At 10 years old, a virus attacked Sophia's heart. She went into cardiac arrest twice. Doctors had to treat her with a device that provided breathing and heart support. Join Sophia, her mother and one of her doctors, Dr. Gerard Boyle, to hear how she persevered to regain her health and went back to playing sports again.
Play Now
February 22, 2019
Liver Transplant is Priceless Gift for Woman Battling Advanced Colon Cancer
Carole Motycka, a 44-year-old mother of four boys from western Ohio, never expected a trip to the hospital for back and shoulder pain to end up being stage 4 colorectal cancer. Join Carole and one of her surgeons, Dr. Cristiano Quintini, as they walk listeners through her shocking diagnosis and explain how a new treatment option – liver transplant – helped save her life.
Play Now
January 31, 2019
Grandmother Breathing Easy after Innovative Lung Procedure
Peggy Notman's pulmonary hypertension was bringing her life to a screeching halt – that is, until an innovative procedure helped her breathe easy again. Join Peggy and her physician, Dr. Gustavo Heresi, as they describe a series of procedures that are allowing her to enjoy life, and her young grandson.
Play Now