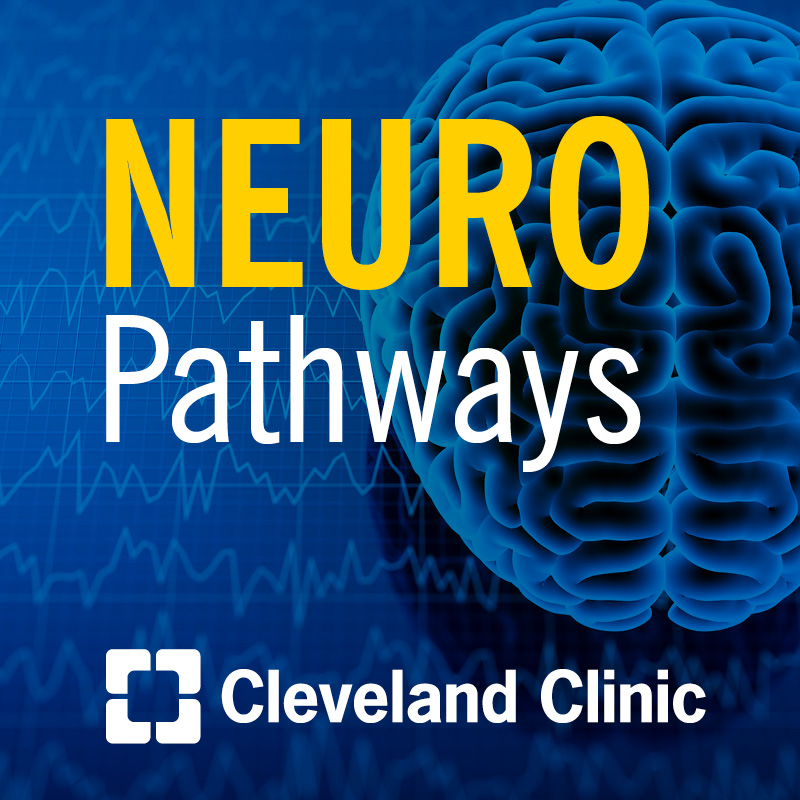 Neuro Pathways
A Cleveland Clinic podcast for medical professionals exploring the latest research discoveries and clinical advances in the fields of neurology and neurosurgery. Learn how the landscape for treating conditions of the brain, spine and nervous system is changing from our host, Alex Rae-Grant, MD and guest experts from Cleveland Clinic's Neurological Institute.
Subscribe:
Featured Episode
Emerging Therapies in the Treatment of Progressive MS
Multiple sclerosis specialists Bob Fox, MD and Alex Rae-Grant, MD discuss the latest trials and emerging therapies in the treatment of progressive MS.
Play Now
All Neuro Pathways Episodes
All Neuro Pathways Episodes
June 25, 2019
Complexities in Acute Stroke Treatment and Making the Best, Timely Decision for Patients (17:78)
Shazam Hussain, MD joins Alex Rae-Grant, MD in a discussion of the evolution and complexities of acute stroke treatment, and newest interventional options available to neurologists and neurosurgeons.
Play Now
June 24, 2019
Implementation and Patient Experience with Outpatient Subspecialty Teleneurology (17:43)
Marisa McGinley, MD shares the first published data on the use of telemedicine in a large-scale neurology practice, and how others can adopt this technology for their own practice.
Play Now
June 24, 2019
Emerging Therapies for Migraine - Making Sense of the Hype (14:38)
Join Zubair Ahmed, MD, as he discusses the commonality and treatment history of migraines, and addresses the practical use of the new class of CGRP monoclonal antibodies for preventing migraines.
Play Now