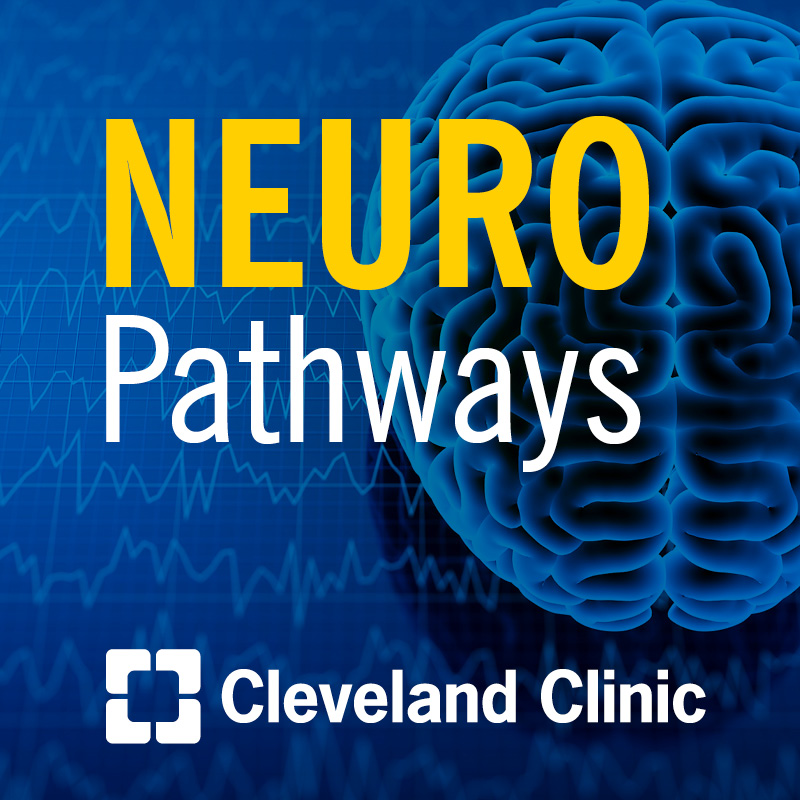 Neuro Pathways
A Cleveland Clinic podcast for medical professionals exploring the latest research discoveries and clinical advances in the fields of neurology and neurosurgery. Learn how the landscape for treating conditions of the brain, spine and nervous system is changing from experts in Cleveland Clinic's Neurological Institute.
Subscribe:
Featured Episode
Neurofibromatosis Type 2: Current Diagnosis & Treatment
Neurofibromatosis type 2 (NF2) is a rare genetic disorder that is characterized by certain types of tumors that form within the body and the brain. In this episode, Neha Patel, MD discusses the current landscape for managing NF2 patients, including challenges and what's on the horizon for positive patient outcomes.
Play Now
All Neuro Pathways Episodes
All Neuro Pathways Episodes
July 15, 2021
Progress and Promise in Brain Tumor Research
Brain tumors have proven challenging to treat, largely due to the biological characteristics of the tumors, which often limit treatment progression. In the episode, Justin Lathia, PhD shares insights around the development of new treatment approaches for brain tumor and current research findings that give hope for enhanced survival.
Play Now
July 1, 2021
Autoimmune Neurologic Disorders: Treatable Conditions That Should Not Be Missed
Autoimmune encephalitis and other autoimmune neurologic disorders are increasingly identified causes of unexplained dementia and other neurologic symptoms. In this episode, Amy Kunchok, MD shares insights around the rapidly advancing subspecialty of autoimmune neurology and research in the field.
Play Now
June 15, 2021
Effect of Adverse Childhood Experiences
Individuals who experience trauma at a young age have been shown to have a higher risk of developing alcoholism, depression and suicidality. In this episode, Tatiana Falcone, MD discusses long-term physical and behavioral health concerns, current treatment options and ways physicians can address neurological changes in patients who have experienced adverse childhood trauma.
Play Now
June 1, 2021
Caring for LGBTQ+ Adolescents and Teens in Today's Practice
Child and adolescent health care providers are increasingly caring for patients who identify as lesbian, gay, bisexual, transgender, queer, or other (LGBTQ+), or who may be struggling with or questioning their sexual orientation or gender identity. In this episode, Jason Lambrese, MD discusses behavioral health concerns, clinical management and barriers providers may face in the care of LGBTQ+ adolescents in today's practice.
Play Now