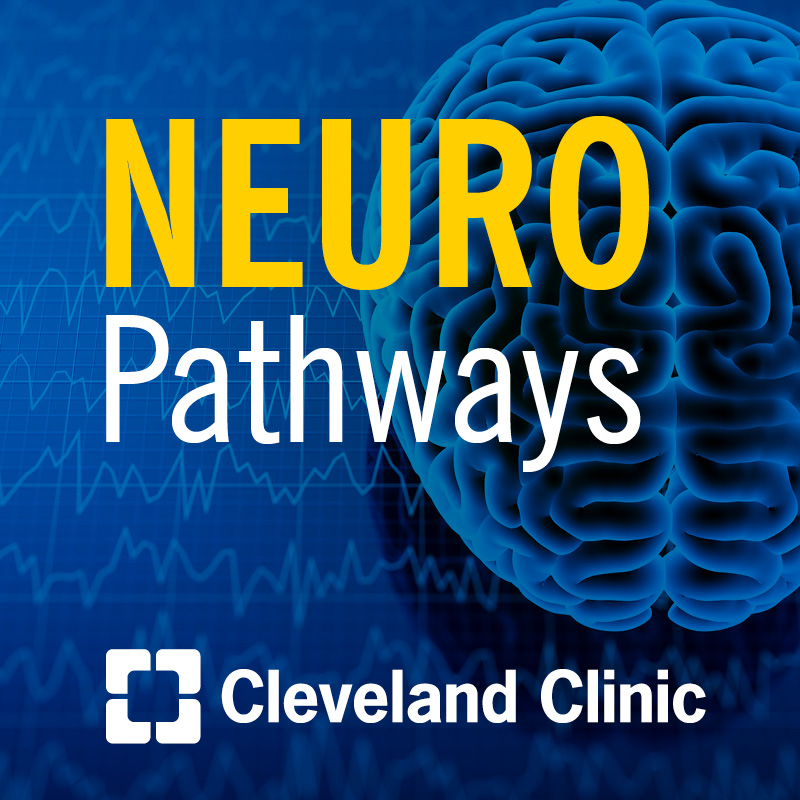 Neuro Pathways
A Cleveland Clinic podcast for medical professionals exploring the latest research discoveries and clinical advances in the fields of neurology and neurosurgery. Learn how the landscape for treating conditions of the brain, spine and nervous system is changing from experts in Cleveland Clinic's Neurological Institute.
Subscribe:
Featured Episode
Gender Dysphoria
In the U.S., approximately 1.4 million adults identify as transgender and the number of transgender people accessing healthcare for gender dysphoria and related treatments is on the rise. In this episode, Murat Altinay, MD discusses the neurological underpinnings and managing care for individuals with gender dysphoria.
Play Now
All Neuro Pathways Episodes
All Neuro Pathways Episodes
October 1, 2020
Multi-Modal Monitoring in the Neuro ICU
Multimodal monitoring (MMM) in the neurointensive care unit is increasingly utilized in patients with devastating neurologic injuries and has been advocated as an important feature of neurocritical care. In this episode, Christopher Newey, DO, discusses the challenges of integrating multiple monitoring inputs, the quest for real-time data display and the current and emerging MMM efforts in Cleveland Clinic's Neuro ICUs.
Play Now
September 1, 2020
Surgical Decision-Marking for Movement Disorders
Surgical approaches are an important consideration in the management of many movement disorders, particularly for patients' refractory to medications. In this episode, Head of the Deep Brain Stimulation Program and staff neurologist, Ben Walter, MD, engages in conversation regarding the underutilization of surgical interventions and he explains when surgery should be considered for patients with conditions like Parkinson's disease and essential tremor.
Play Now
August 15, 2020
Frailty and Prehabilitation in Spinal Deformity
Frailty is the most problematic expression of population ageing as it affects an estimated 7-12% of Americans age 65+. In this episode, Augusto Hsia Jr. MD, discusses proactive ways to reduce frailty in the patient population and how prehabilitation can help improve outcomes for spine surgery.
Play Now
August 1, 2020
Next Frontiers in Monitoring the Progression of Multiple Sclerosis
Treatments for multiple sclerosis have increased in the last decade, making early diagnosis and patient monitoring an important piece in overall care. As a result, relying on standard MRI and checking patients' reflexes may no longer be enough. In this episode, Robert Bermel, MD discusses emerging technologies that meet the needs in MS patient care, such as the central vein sign and optical coherence tomography.
Play Now