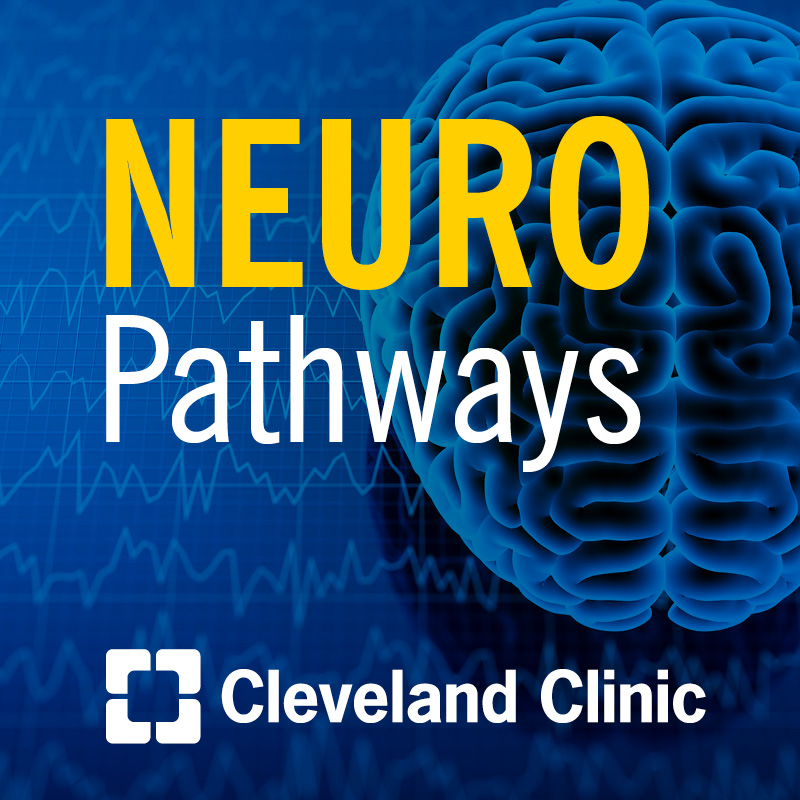 Neuro Pathways
A Cleveland Clinic podcast for medical professionals exploring the latest research discoveries and clinical advances in the fields of neurology and neurosurgery. Learn how the landscape for treating conditions of the brain, spine and nervous system is changing from our host, Alex Rae-Grant, MD and guest experts from Cleveland Clinic's Neurological Institute.
Subscribe:
Featured Episode
Novel Therapies in the Treatment of Glioblastoma
Neuro-oncologist Manmeet Ahluwalia, MD details precision medicine-based approaches, immunotherapies and targeted therapies - the way of the future for glioblastoma treatment.
Play Now
All Neuro Pathways Episodes
All Neuro Pathways Episodes
March 1, 2020
Epilepsy Surgery New Methods to Pinpoint the Right Candidates
Epilepsy affects 3.5M people in the U.S. and although many are medically managed, an astounding number still experience seizures. In this episode, Imad Najm, MD discusses implications of medically intractable and uncontrolled seizures, and the latest methods used in epilepsy surgery candidate selection.
Play Now
February 15, 2020
Identification and Management of Post-ICU Syndrome
A growing movement to identify and manage post-ICU syndrome (PICS) in patients and families is the focus of this Neuro Pathways podcast episode, featuring Joao Gomes, MD, head of Cleveland Clinic's Neuro Intensive Care Units.
Play Now
February 1, 2020
Managing the Complexities of Chronic Back Pain
The need for early intervention and to gain a deeper understanding of the factors contributing to each patient's pain, within the care of a multidisciplinary team, is the focus of this Neuro Pathways podcast featuring Sara Davin, PsyD, and Kush Goyal, MD.
Play Now
January 15, 2020
Innovating with Clinical Intent through Tech-enabled Data Capture
Join biomedical engineer and Cleveland Clinic Neurological Institute Vice Chair of Innovation, Jay Alberts, PhD, as he discusses how the future of neurological care resides in harnessing the power of big data and deep, integrated collaboration between clinicians, statistical and technical experts, and patients.
Play Now