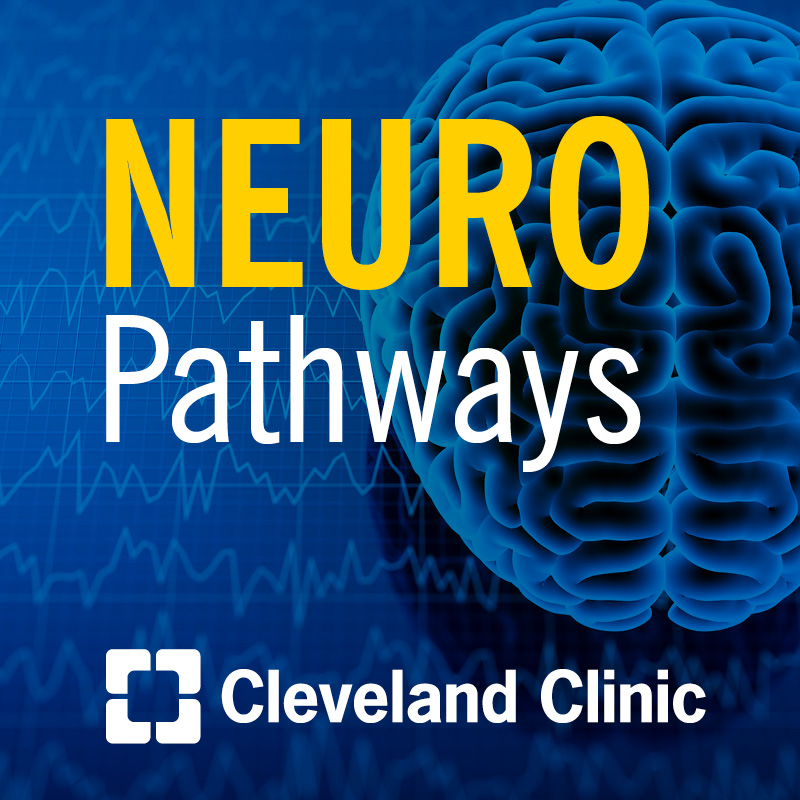 Neuro Pathways
A Cleveland Clinic podcast for medical professionals exploring the latest research discoveries and clinical advances in the fields of neurology and neurosurgery. Learn how the landscape for treating conditions of the brain, spine and nervous system is changing from experts in Cleveland Clinic's Neurological Institute.
Subscribe:
Featured Episode
Next Frontiers in Monitoring the Progression of Multiple Sclerosis
Treatments for multiple sclerosis have increased in the last decade, making early diagnosis and patient monitoring an important piece in overall care. As a result, relying on standard MRI and checking patients' reflexes may no longer be enough. In this episode, Robert Bermel, MD discusses emerging technologies that meet the needs in MS patient care, such as the central vein sign and optical coherence tomography.
Play Now
All Neuro Pathways Episodes
All Neuro Pathways Episodes
July 15, 2020
Neurological Manifestations of COVID-19 Infection
Growing data indicates there are neurological manifestations of COVID-19 infection. In this episode Jeffrey Cohen, MD, discusses the mounting evidence and the neurological manifestations presenting in COVID-19-positive patients.
Play Now
July 1, 2020
Physician Burnout & Care in a Crisis
Six out of 10 neurologists reported at least one symptom of burnout, potentially compromising their own wellbeing, patient care, and the physician workforce. In this episode, Amy Sullivan, PsyD, ABPP discusses how mental health and resiliency are leading concerns in physician burnout even more during the current COVID-19 crisis.
Play Now
June 15, 2020
Indications and Candidates for Trigeminal Neuralgia Surgery
Section Head of Headache and Facial Pain in Cleveland Clinic's Center for Neurological Restoration, Emad Estemalik, MD, discusses the importance of multidisciplinary care and the challenges of diagnosing and treating trigeminal neuralgia in this Neuro Pathways podcast episode.
Play Now
June 1, 2020
Implications of Stem Cells in Multiple Sclerosis Research and Treatment
Director of the Experimental Therapeutics Program in Cleveland Clinic's Mellen Center for Multiple Sclerosis, Jeffrey Cohen, MD, shares insights on how stem cell-based therapies may provide revolutionary treatment options for neurological disorders and deliver exciting prospects in modern medicine.
Play Now