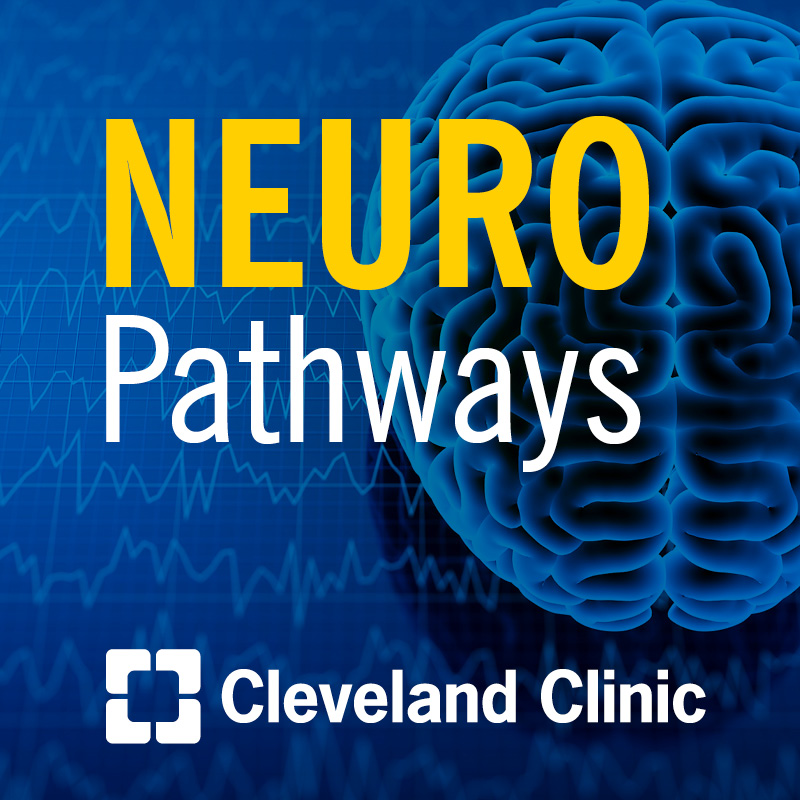 Neuro Pathways
A Cleveland Clinic podcast for medical professionals exploring the latest research discoveries and clinical advances in the fields of neurology and neurosurgery. Learn how the landscape for treating conditions of the brain, spine and nervous system is changing from experts in Cleveland Clinic's Neurological Institute.
Subscribe:
Featured Episode
Neuroprotection, Neuropriming & Exercise
Jay Alberts, PhD and Susan Linder, DPT discuss a decades worth of research on the use of forced exercise to improve symptoms of neurodegenerative diseases and recovery post acute neuro events, like stroke.
Play Now
All Neuro Pathways Episodes
All Neuro Pathways Episodes
May 1, 2022
Acute Stroke Therapies: A Rapidly Evolving Landscape
Gabor Toth, MD, surveys the current landscape of stroke treatment and discusses new developments on the horizon.
Play Now
April 15, 2022
Ketamine for Chronic Pain
Pavan Tankha, DO, discusses intravenous ketamine and its use in functional restoration for patients with chronic pain.
Play Now
April 1, 2022
Epilepsy Surgery: An Underutilized Option for Uncontrolled Epilepsy
William Bingaman, MD, discusses the current state of epilepsy surgery and its value in care of individuals who have failed anti-seizure medications.
Play Now
March 15, 2022
Cleveland Clinic Brain Study: A First-of-Kind Longitudinal Investigation
Andre Machado, MD, PhD and Imad Najm, MD, discuss a first-of-kind study aimed at identifying biomarkers and targets for preventing and curing neurodegenerative disorders and other neurologic diseases.
Play Now