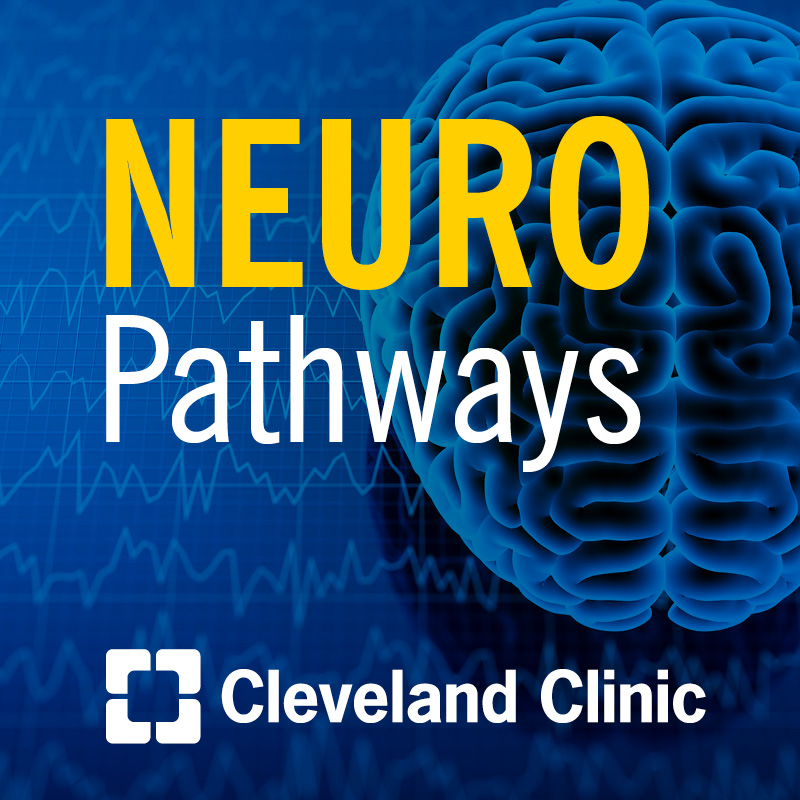 Neuro Pathways
A Cleveland Clinic podcast for medical professionals exploring the latest research discoveries and clinical advances in the fields of neurology and neurosurgery. Learn how the landscape for treating conditions of the brain, spine and nervous system is changing from our host, Alex Rae-Grant, MD and guest experts from Cleveland Clinic's Neurological Institute.
Subscribe:
Featured Episode
Incorporating Sleep Management Into Routine Neurological Care
Join Nancy Foldvary-Shaefer, DO, Director of Cleveland Clinic's Sleep Disorders Center as she discusses the connections between sleep disorders and neurological conditions, and how providers can proactively screen for these conditions in their practice.
Play Now
All Neuro Pathways Episodes
All Neuro Pathways Episodes
September 3, 2019
Evolution of Our Understanding of Parkinson Disease (20:48)
Parkinson disease (PD) is the second most common neurodegenerative disorder in the U.S. Host Alex Rae-Grant, MD engages Hubert Fernandez, MD in a discussion of how our understanding of PD has evolved and how the emergence of targeted therapies is changing the treatment landscape for clinicians.
Play Now
August 15, 2019
Managing Patients in the Opioid Crisis Era
Join David Streem, MD, as he discusses the opioid crisis, safe opioid prescribing, and overdose prevention.
Play Now
August 1, 2019
Advancements in Neuromodulation for the Treatment of Epilepsy
Epileptologist Dileep Nair, MD discusses the evolution of neuromodulation in the treatment of medically refractory epilepsy, patient selection, and how the latest option, deep brain stimulation, can be adopted into practice.
Play Now
July 15, 2019
Emerging Therapies in the Treatment of Progressive MS
Multiple sclerosis specialists Bob Fox, MD and Alex Rae-Grant, MD discuss the latest trials and emerging therapies in the treatment of progressive MS.
Play Now