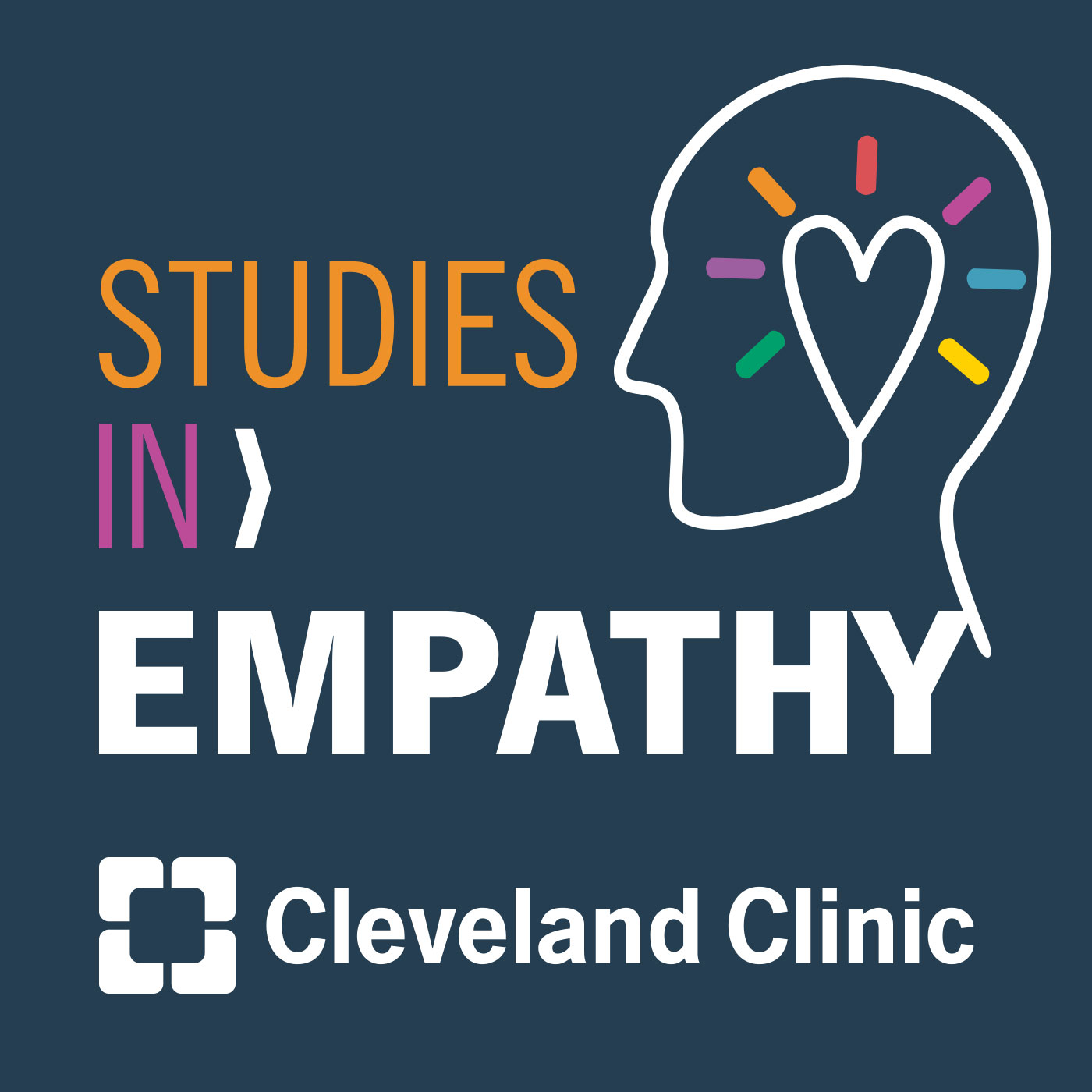 Studies in Empathy
Join Cleveland Clinic Patient Experience leaders and a diverse group of guests as we delve into the human(e) experience in healthcare. Thought leaders share insight, anecdotes, and perspectives on empathy as a functional concept for Patient Experience leadership, and also just about everything else we do in healthcare- quality, safety, burnout, and engagement leadership.
Subscribe:
Featured Episode
Dare to Ask, "How Are You Today?"
Seeking help is a sign of strength, not a sign of weakness. Yet many are reluctant to seek help in times of grief or hardship. In this episode, Amy Freadling, Ph.D. discusses the importance of caring for healthcare workers, finding meaning in our losses, and rebuilding from within.
Play Now
All Studies in Empathy Episodes
All Studies in Empathy Episodes
September 3, 2021
There's Something About Osteopaths
Is a DO more inclined to touch a patient than an MD? In this episode, Leonard Calabrese, DO discusses empathy as a measurable and reproducible science. Drawing on his experiences as a physician, researcher, professor, and human being, Calabrese also recounts his personal journey in empathy.
Play Now
July 30, 2021
Do the H!
How can an organization standardize and sustain a culture of empathy from the bedside to the board room? In this episode, Carol Santalucia, the founder of Cleveland Clinic's Communicate with H.E.A.R.T. program, reveals the importance of listening to caregivers.
Play Now
June 14, 2021
Knowing it's The System and Not The Human
How do you build a culture of consistent performance, decreased suffering, fulfilling the promise to our patients and caregivers? Join us in a conversation with Leslie Jurecko, MD, sharing strategies, behaviors, and processes that create and support a high reliability organization.
Play Now
November 25, 2019
Beware of Shiny Objects in Patient Experience
How do we filter through the research, publications, and ways to measure value and quality outcomes to assess what indeed is a best practice? Join us with Laura Cooley, Ph.D., in a discussion on how we can prevent getting derailed and focus on effective best practices to create authentic connections
Play Now