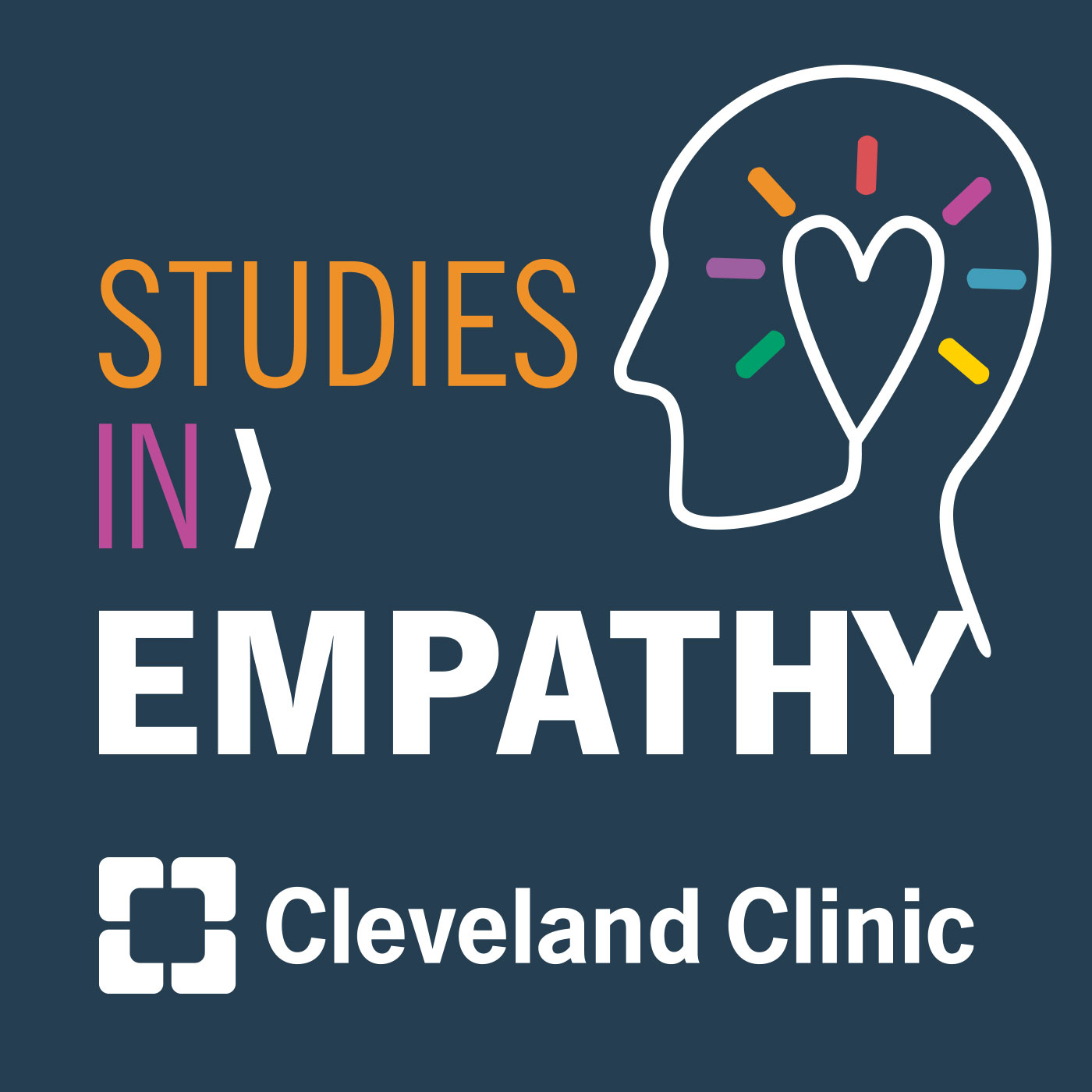 Studies in Empathy
Join Dr. Adrienne Boissy and a diverse group of guests as we delve into the human(e) experience in healthcare. Thought leaders share insight, anecdotes, and perspectives on empathy as a functional concept for Patient Experience leadership, and also just about everything else we do in healthcare- quality, safety, burnout, and engagement leadership.
Subscribe:
Featured Episode
It's not my journey, how to be an effective empathic guide
How do we move from traumatic loss to well grieved loss in healthcare? Can we use improv as an effective communication strategy? Join us as we explore those questions, palliative medicine, and more with Katie Neuendorf, MD.
Play Now
All Studies in Empathy Episodes
All Studies in Empathy Episodes
May 6, 2019
Help me understand: Is it possible to be empathic and set boundaries?
What's going on that isn't meeting expectations and how can we fix it? How can we best address concerns and empower caregivers? Join us as Stephanie Bayer, JD, shares experiences and best practices in patient relations, complaints & grievances, and setting expectations with empathy.
Play Now
April 5, 2019
Breaking Through Stereotypes: How to Share the Patient's Voice through Research and Technology (22:58)
What does research tell us about an individual's identity? How do we leverage technology to personalize care? Susannah Rose, PhD lays out what years of research has taught us about what patients' want and need from healthcare of the future.
Play Now
March 5, 2019
Why is this so hard? Training seasoned clinicians in communication skills (27:68)
Ever wonder how to bring clinicians to the table to discuss empathy and keep them there? Amy Windover, PhD shares insight and tips from a decade of training relationship-centered communication in healthcare. Join us as we dive into self-empathy, burnout, and words that can transform just about any conversation.
Play Now
January 31, 2019
Using Your Left and Right Brain: What Every Patient Experience Leader Needs to Know (20:55)
Adrienne Boissy, MD, reflects on the past decade of patient experience journey. Where has the patient experience field been and how do we transform the experience of the future?
Play Now