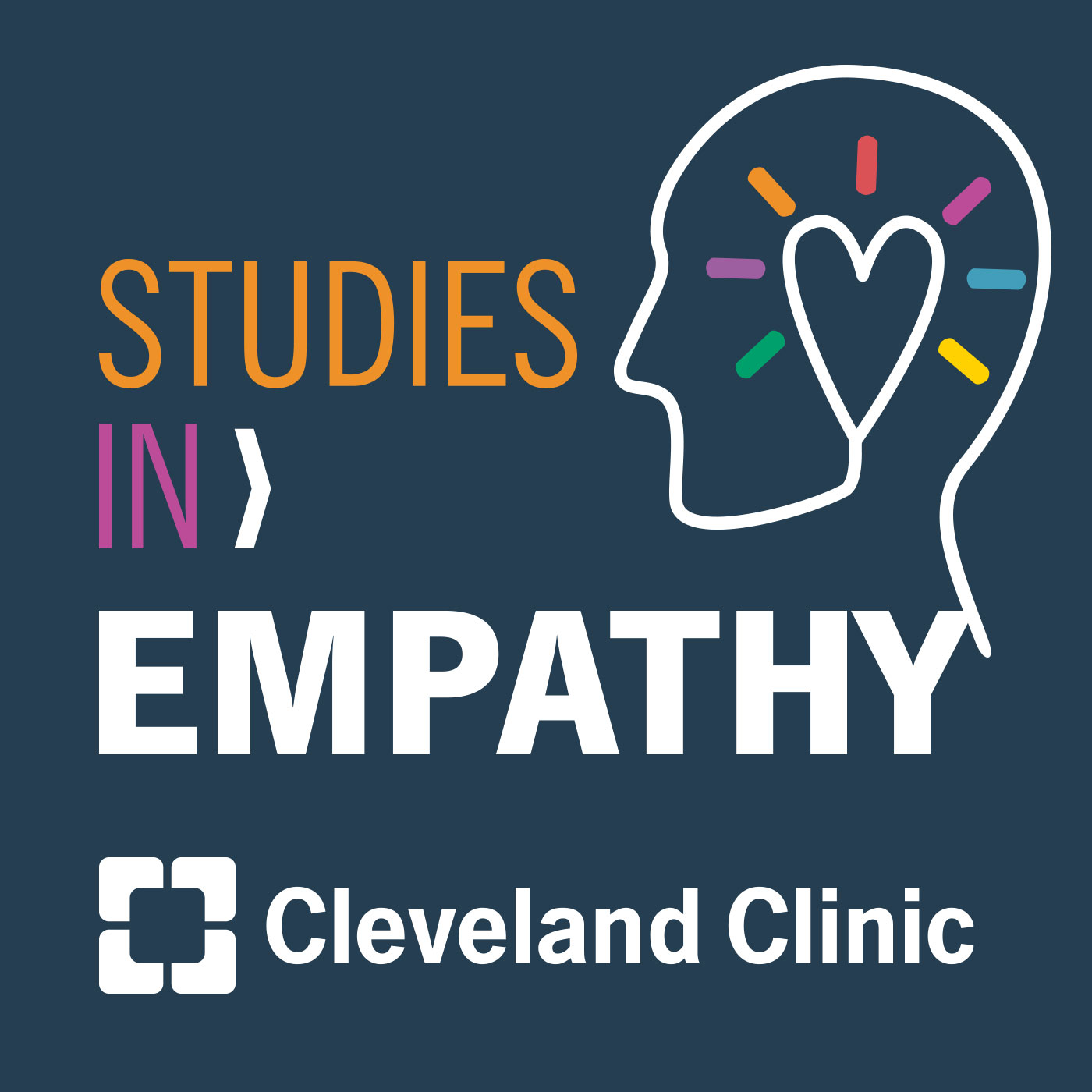 Studies in Empathy
Join Cleveland Clinic Patient Experience leaders and a diverse group of guests as we delve into the human(e) experience in healthcare. Thought leaders share insight, anecdotes, and perspectives on empathy as a functional concept for Patient Experience leadership, and also just about everything else we do in healthcare- quality, safety, burnout, and engagement leadership.
Subscribe:
Featured Episode
Bioethicists Help Find the Way
Who do you call for the toughest patient care cases that don't seem to have a clear path forward? In this episode, Dr. Jane Jankowski, Director of the Center for Bioethics and Dr. Georgina Morley, Director of the Nurse Ethics Program at Cleveland Clinic share how they and their teams advise and support the clinical teams in the most complex and distressing situations.
Play Now
All Studies in Empathy Episodes
All Studies in Empathy Episodes
April 15, 2022
Empathy is an International Concept
How do you build a facility from the ground up in a new country that maintains the organization's model around delivering empathic care while incorporating the knowledge, experience and expertise of the UK's healthcare professionals? Join Dr. Jim Gutierrez, Chief of Quality, Safety, and Patient Experience at Cleveland Clinic London as he shares the journey of Cleveland Clinic London from inception to opening.
Play Now
March 21, 2022
Being Seen and Heard
How can improv and communication skills translate to a more creative, compassionate and empathetic environment in the healthcare setting? Listen as we explore the why and how of better listening, empathetic communication, being others focused with Kelly Leonard, the Executive Director of Learning and Applied Improvisation at Second City Works. Additionally, Kelly shares how his own personal and professional journeys have shaped his thoughts around empathy, communication and resiliency.
Play Now
February 14, 2022
Humanizing Data to See the Patient as One of One
How can organizations take advantage of advanced technologies to care for patients while maintaining compassion, empathy and the human touch? In this episode, Cleveland Clinic's Chief Information Officer, Matt Kull, shares how the organization leverages data and technology to personalize the patient experience while maintaining privacy and the highest standards of care.
Play Now
January 18, 2022
Connection Fosters Empathy
How do you foster empathy and resiliency during difficult times? Join us in a conversation with Steph Bayer, Senior Director, Patient Experience and Paul Kuzmickas, Director, Ombudsman at Cleveland Clinic as they discuss how ombudsman and patient experience leaders work to have the tough conversations and carry the heavy loads in order to provide support to patients, visitors and employees alike.
Play Now