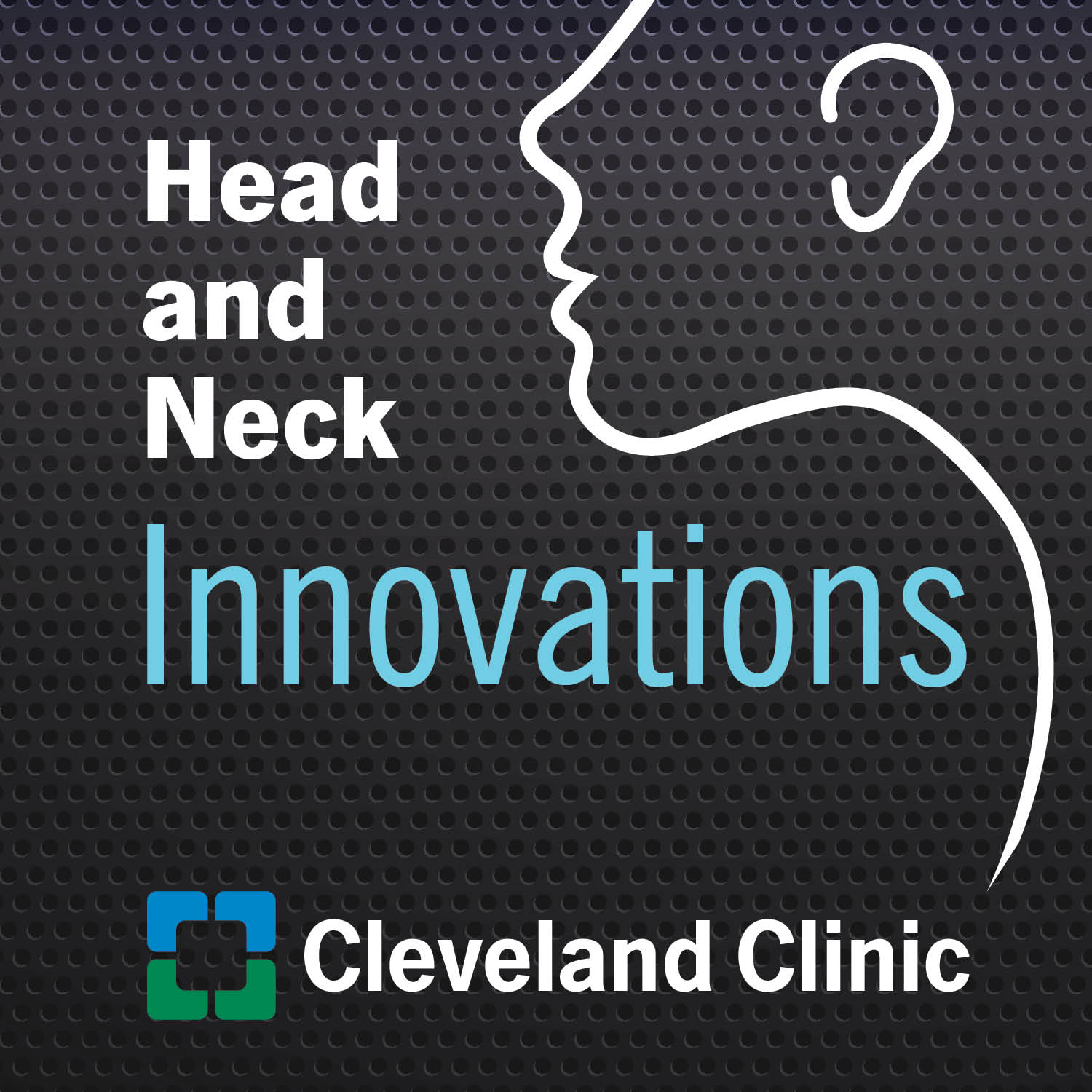 Head and Neck Innovations
Head and Neck Innovations
, a Cleveland Clinic podcast for medical professionals exploring the latest innovations, discoveries, and surgical advances in Otolaryngology – Head and Neck Surgery
.
Subscribe: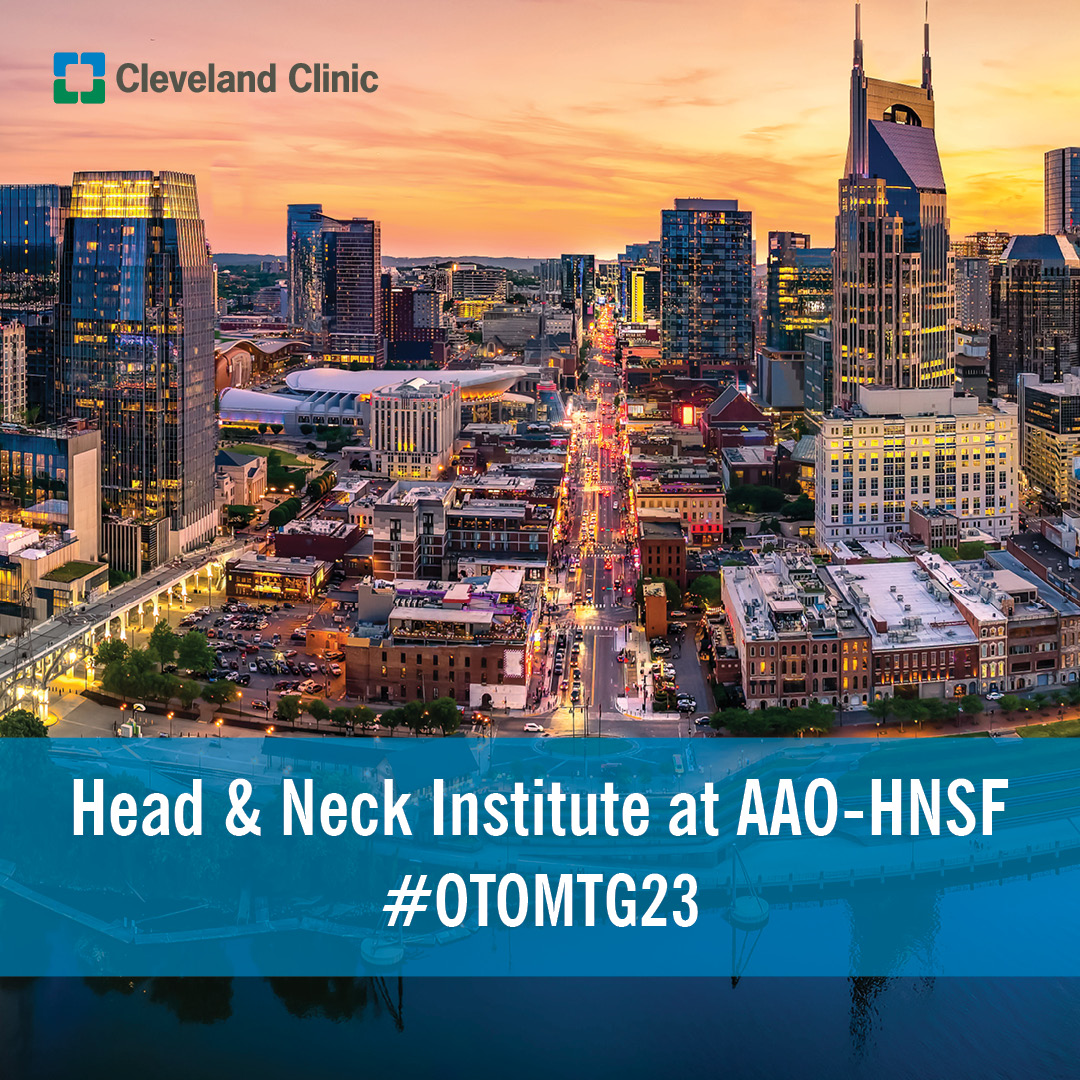 Featured Episode
Join Us at the AAO-HNSF 2023 Annual Meeting
Host Paul Bryson, MD, MBA previews featured research and presentations from Cleveland Clinic staff, residents, fellows and med students at next week's American Academy of Otolaryngology-Head and Neck Surgery Annual Meeting.
Play Now
All Head and Neck Innovations Episodes
All Head and Neck Innovations Episodes
September 6, 2023
Resident Update: Our Otolaryngology-Head & Neck Surgery Program
Want to learn about Cleveland Clinic's Otolaryngology-Head and Neck Surgery Residency Program? Hear from PGY3 Lacey Magee, MD and PGY5 Chief Resident David Zimmer, MD as they discuss the highlights of our program, building lasting relationships with their fellow residents and our staff, and the hidden gems of living in Cleveland.
Play Now
August 23, 2023
Innovations in Aggressive Thyroid Cancer Treatment
Joseph Scharpf, Director of Head and Neck Endocrine Surgery at Cleveland Clinic, joins to discuss new research and trials to improve survival rates and quality of life after a thyroid cancer diagnosis. He also previews the 2023 Contemporary Multidisciplinary Care of the Head and Neck Cancer Patient: Updates on the Innovative Approaches to Head and Neck Cancer Treatment, taking place at Cleveland Clinic main campus on November 17.
Play Now
August 9, 2023
Practice-Changing Innovations in the Management of Osteoradionecrosis
Patients with mandibular osteoradionecrosis may finally have a highly effective, low-morbidity alternative to end-stage reconstruction. Facial plastic and microvascular surgeon Michael Fritz, MD joins to discuss anterolateral thigh fascia lata rescue flap surgery, and the excitement around this game-changing treatment.
Play Now
July 26, 2023
Mandibular Advancements in the Treatment of Obstructive Sleep Apnea
Did you know Cleveland Clinic has a Section of Dentistry and Oral Surgery? Todd Coy, DMD, joins to discuss how this group collaborates with multidisciplinary teams across the enterprise, and some of the advancements used to treat a growing issue in our patient populations - obstructive sleep apnea.
Play Now