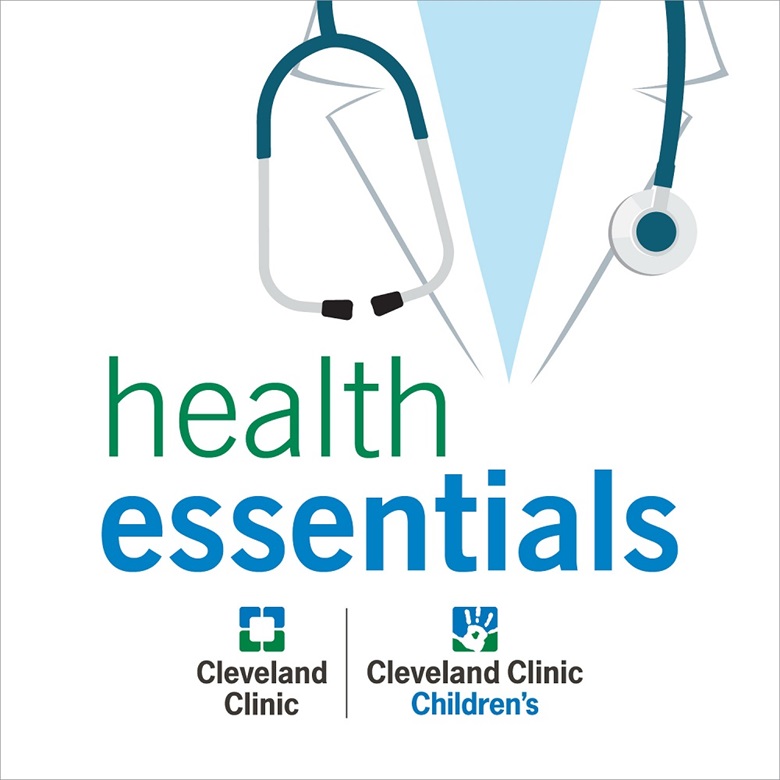 Cleveland Clinic Health Essentials Podcast
Tune in for practical health advice from Cleveland Clinic experts. What's really the healthiest diet for you? How can you safely recover after a heart attack? Can you boost your immune system?
Cleveland Clinic is a nonprofit, multispecialty academic medical center and is ranked as one of the nation's top hospitals by U.S. News & World Report. Our experts offer trusted advice on health, wellness and nutrition for the whole family.
Our podcasts are for informational purposes only and should not be relied upon as medical advice. They are not designed to replace a physician's medical assessment and medical judgment. Always consult first with your physician about anything related to your personal health.
Subscribe:
Featured Episode
The Many Forms of Arthritis With Dr. Adam Brown
The term "arthritis" actually encompasses more than 100 different conditions that affect the body's joints and connective tissue. Rheumatologist Adam Brown, MD, takes a deep dive into some of the more common types, from osteoarthritis to psoriatic arthritis to gout.
Play Now
All Health Essentials Episodes
All Health Essentials Episodes
August 28, 2019
Women's Unique Healthcare Needs with Dr. Laura Lipold
Women are biologically different from men in a lot of ways — from our hormones to our body makeup to our enzyme levels and more. And our healthcare needs are different, too. Primary care physician Laura Lipold, MD, walks through some important stops on a woman's healthcare journey, from cervical cancer screening to menopause management and more.
Play Now
August 21, 2019
Food Swaps for a Heart-Healthier Diet with Registered Dietitian Kate Patton (30:7)
What's the difference between "good" fats and "bad" fats? And can I still eat red meat if I have heart disease risk factors? Kate Patton, RD, LD, CSSD, answers these questions and more to help you craft a menu that's good for your heart and your entire body.
Play Now
August 14, 2019
Infertility: Your Questions Answered with Dr. Marjan Attaran (44:65)
Infertility can be a scary word for most couples. Marjan Attaran, MD, walks us through risk factors and what can go wrong on the road to pregnancy. From ovulation predictor kits, male infertility issues and how age plays a factor in it all – discover insightful advice and learn about treatment options.
Play Now
August 7, 2019
How to Master Mindfulness with Dr. Roxanne Sukol (35:43)
The words meditation, mindfulness and mental health get tossed around in conversation frequently. Roxanne B. Sukol, MD, MS, breaks down the lifestyle of mindfulness and how it's acheived.
Play Now