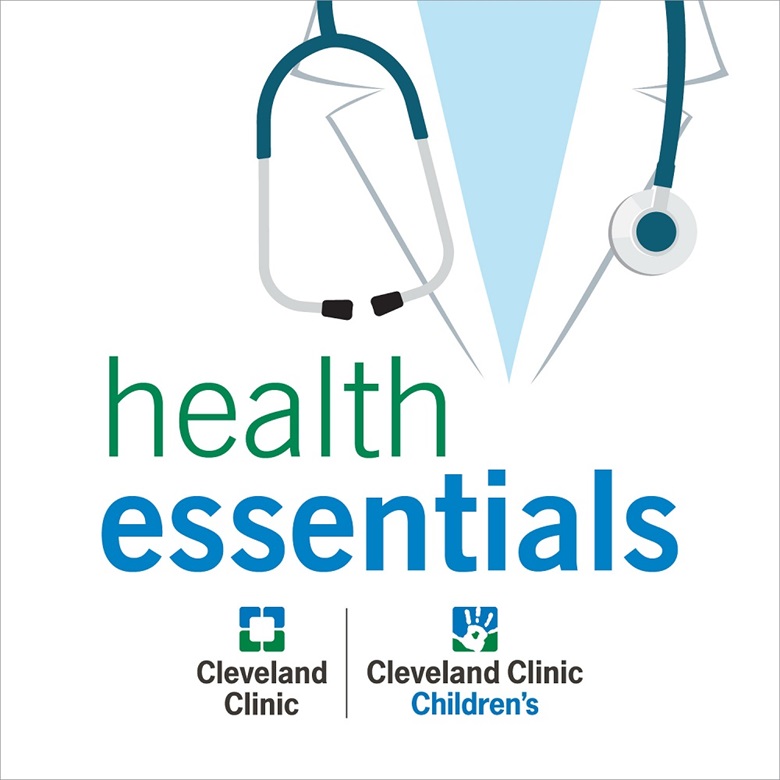 Health Essentials
Tune in for practical health advice from Cleveland Clinic experts. What's really the healthiest diet for you? How can you safely recover after a heart attack? Can you boost your immune system?
Cleveland Clinic is a nonprofit, multispecialty academic medical center and is ranked as one of the nation's top hospitals by U.S. News & World Report. Our experts offer trusted advice on health, wellness and nutrition for the whole family.
Our podcasts are for informational purposes only and should not be relied upon as medical advice. They are not designed to replace a physician's medical assessment and medical judgment. Always consult first with your physician about anything related to your personal health.
Subscribe:
Featured Episode
The Alarming Rise in 3 Common STIs with Dr. Oluwatosin Goje
Rates of three common sexually transmitted infections — syphilis, gonorrhea and chlamydia — are at an all-time high in the U.S. What's behind this rise, who's most at risk and how can we protect ourselves? Oluwatosin Goje, MD, an Ob/Gyn who specializes in infectious diseases, explains.
Play Now
All Health Essentials Episodes
All Health Essentials Episodes
January 16, 2020
Fighting Winter Colds, Fevers and the Flu with Dr. Donald Ford
A cold, the flu, bronchitis, a sinus infection – they all make you feel lousy, right?  So what's the difference between all of these winter ailments, and do you need to see a doctor? Family physician Donald Ford, MD, fills you in on what's behind the myriad infections that can make you miserable this time of year.
Play Now
January 8, 2020
Uncovering the Truth About Superbugs with Dr. Steven Gordon
It seems like the plot of a sci-fi movie – drug-resistant superbugs. But this reality is far from fiction. Infectious disease specialist Steven Gordon, MD, walks us through how the surge in antibiotic use launched us into the age of drug-resistant bacteria. He discusses foodborne outbreak, unnecessary antibiotic use, innovative research and what you can do to help control the spread.
Play Now
December 31, 2019
Radiculopathy: Pinched Nerves in the Neck and Back with Dr. Dominic Pelle
Ever wonder how or why a nerve in your neck or back gets pinched? We hear from Dominic Pelle, MD, about what radiculopathy means for your spine and how to find relief from pain. Learn the difference between lumbar and cervical radiculopathy and what treatment can look like.
Play Now
December 26, 2019
Diverticular Disease Explained with Dr. Sherief Shawki
By the age of 80, a majority of people develop diverticula, or pouches, in the wall of their colon. If these pouches become inflamed, they can cause abdominal pain, bleeding and more. Learn all about diverticular disease and how to reduce your risk from colorectal surgeon Sherief Shawki, MD.
Play Now