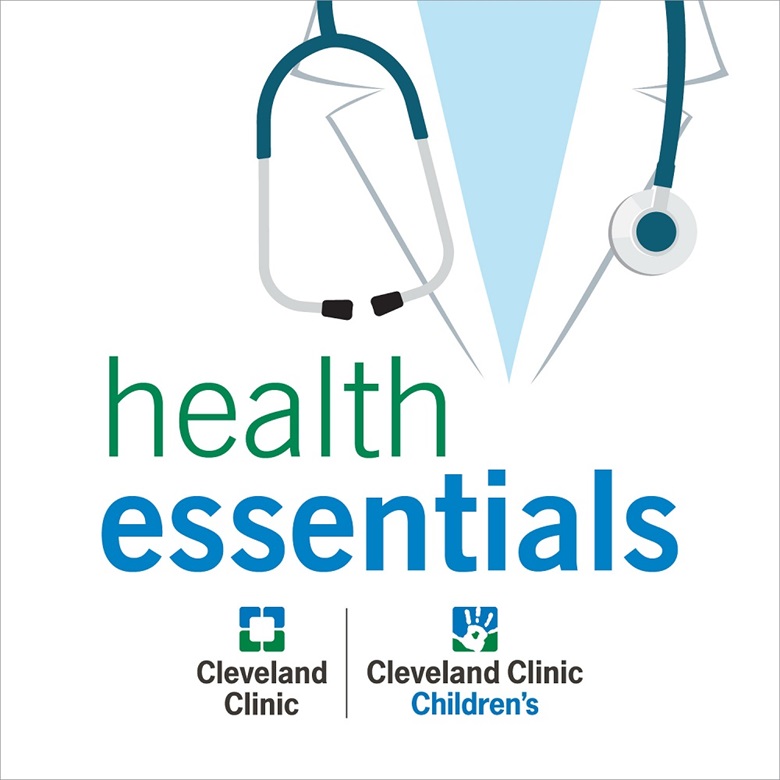 Health Essentials
Tune in for practical health advice from Cleveland Clinic experts. What's really the healthiest diet for you? How can you safely recover after a heart attack? Can you boost your immune system?
Cleveland Clinic a nonprofit, multispecialty academic medical center and the No. 2-ranked hospital in the nation by U.S. News & World Report. Our experts offer trusted advice on health, wellness and nutrition for the whole family.
Our podcasts are for informational purposes only and should not be relied upon as medical advice. They are not designed to replace a physician's medical assessment and medical judgment. Always consult first with your physician about anything related to your personal health.
Subscribe:
Featured Episode
All About BMI and Living at a Healthy Weight with Dr. Robert Bales
Doctors use body mass index as a general way to tell if you're at a healthy body weight. But it doesn't paint the whole picture. Family medicine physician Robert Bales, MD, explains the different factors that play into reaching and maintaining a healthy weight.
Play Now
All Health Essentials Episodes
All Health Essentials Episodes
March 13, 2019
Measles: Your Questions Answered with Dr. Frank Esper (31:52)
Measles was declared eliminated from the U.S. nearly 20 years ago – so how does it keep popping up, and why is it all over the news right now? Pediatric infectious disease specialist Frank Esper, MD, explains the what, why and how of this sneaky and highly infectious disease, and addresses questions about the vaccine that prevents it.
Play Now
March 6, 2019
Living with Lupus with Dr. Emily Littlejohn (21:28)
Unless you have lupus or know someone who does, you might not know much about this mysterious chronic condition that most often affects women. It's when the immune system attacks itself, causing rashes, fatigue, joint pain and more. Rheumatologist Emily Littlejohn, DO, is here to explain the complex process of getting to a lupus diagnosis, along with what treatments are available and how to cope with this condition.
Play Now
February 27, 2019
What's Bugging Your Gut? Discussing Digestive Issues with Dr. Christine Lee (33:37)
Constipation, hemorrhoids and bleeding – maybe not your favorite topics of conversation, but definitely good things to bring up to your doctor. Digestive problems are surprisingly common, and there's a good chance a doctor can help you find some relief. Gastroenterologist Christine Lee, MD, talks about what's "normal" when it comes to bowel movements, and some of the common causes behind bloating, constipation and pain.
Play Now
February 20, 2019
Shingles: What You Should Know About the Sequel to Chickenpox with Dr. Jeffrey Brown (32:82)
If you had chickenpox as a kid, your rash probably went away within a week or two. But did you know that the virus that caused it is still latent in your body and can re-emerge later in life as shingles? Family medicine physician Jeffrey Brown, DO, walks through what it's like to have this painful rash, when (and to whom) it's contagious and how you can prevent it.
Play Now