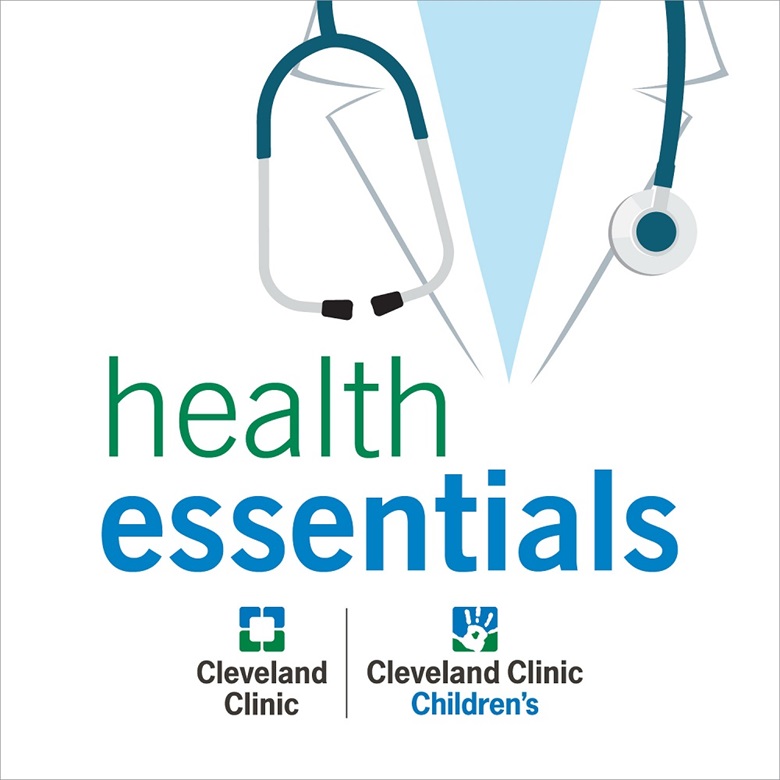 Health Essentials
Tune in for practical health advice from Cleveland Clinic experts. What's really the healthiest diet for you? How can you safely recover after a heart attack? Can you boost your immune system?
Cleveland Clinic a nonprofit, multispecialty academic medical center and the No. 2-ranked hospital in the nation by U.S. News & World Report. Our experts offer trusted advice on health, wellness and nutrition for the whole family.
Our podcasts are for informational purposes only and should not be relied upon as medical advice. They are not designed to replace a physician's medical assessment and medical judgment. Always consult first with your physician about anything related to your personal health.
Subscribe:
Featured Episode
Reclaim Your Kitchen with Dr. Mark Hyman
It's a new year, and it's as good a time as any to reboot your diet and focus on eating in a way that makes you thrive. Step one? Go sleuthing in your own kitchen cupboards. Hunt down and throw out the processed, industrial food loaded with white flour, corn syrup and trans fat. Replace it with healthy ingredients that you can mix and match. Functional medicine specialist Mark Hyman, MD, is here to help, plus teach you how to prevent food emergencies, deal with "food pushers" and stick to your healthy eating commitment throughout the year.
Play Now
All Health Essentials Episodes
All Health Essentials Episodes
January 9, 2019
A Food Allergy Primer for Parents with Dr. Jaclyn Bjelac (27)
Watching your child have an allergic reaction to a food is a scary experience for a parent. Allergist/immunologist Jaclyn Bjelac, MD, walks you through the most common allergens, potential warning signs that a child is having a reaction and what to do if that happens.
Play Now
January 2, 2019
Life After Breast Cancer with Dr. Kathleen Ashton (18:3)
The emotional rollercoaster that is a cancer diagnosis doesn't come to a roaring stop once treatment is complete. In fact, this can be one of the toughest times for people with cancer, says psychologist Kathleen Ashton, Ph.D., because then comes the worry about whether the cancer is coming back, and the after-effects of treatment. Learn coping mechanisms and how to be the best possible support system for someone who's beat breast cancer.
Play Now
December 26, 2018
Calcium, Bone Density and Osteoporosis with Drs. Pelin Batur and Chad Deal (48:7)
Osteoporosis often progresses without any symptoms or pain and is not found until bones fracture. Ob-Gyn Pelin Batur, MD, and rheumatologist Chad Deal, MD, spell out steps you can take to prevent this disease and treatments that are available.
Play Now
December 19, 2018
Autism in Children: Your Questions Answered with Dr. Cynthia Johnson (31:28)
Today, about 1 in 59 children is diagnosed with an autism spectrum disorder, a neurodevelopmental disorder characterized by impaired social, speech and nonverbal communication skills as well as repetitive behaviors. Learn the different risk factors for autism and early signs that a child might have it from behavioral psychologist Cynthia Johnson, PhD, plus new research efforts underway to improve treatment options.
Play Now