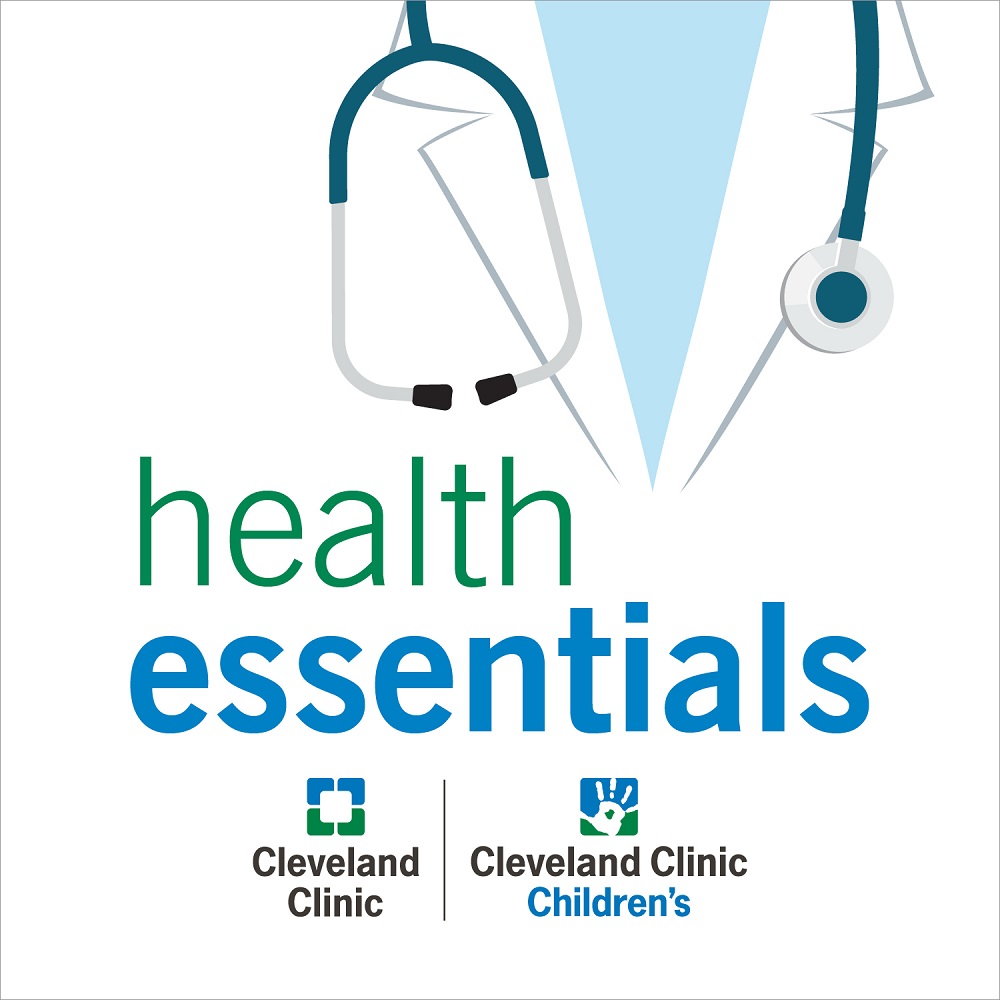 Health Essentials
Tune in for practical health advice from Cleveland Clinic experts. What's really the healthiest diet for you? How can you safely recover after a heart attack? Can you boost your immune system?
Cleveland Clinic is a nonprofit, multispecialty academic medical center and is ranked as one of the nation's top hospitals by U.S. News & World Report. Our experts offer trusted advice on health, wellness and nutrition for the whole family.
Our podcasts are for informational purposes only and should not be relied upon as medical advice. They are not designed to replace a physician's medical assessment and medical judgment. Always consult first with your physician about anything related to your personal health.
Subscribe: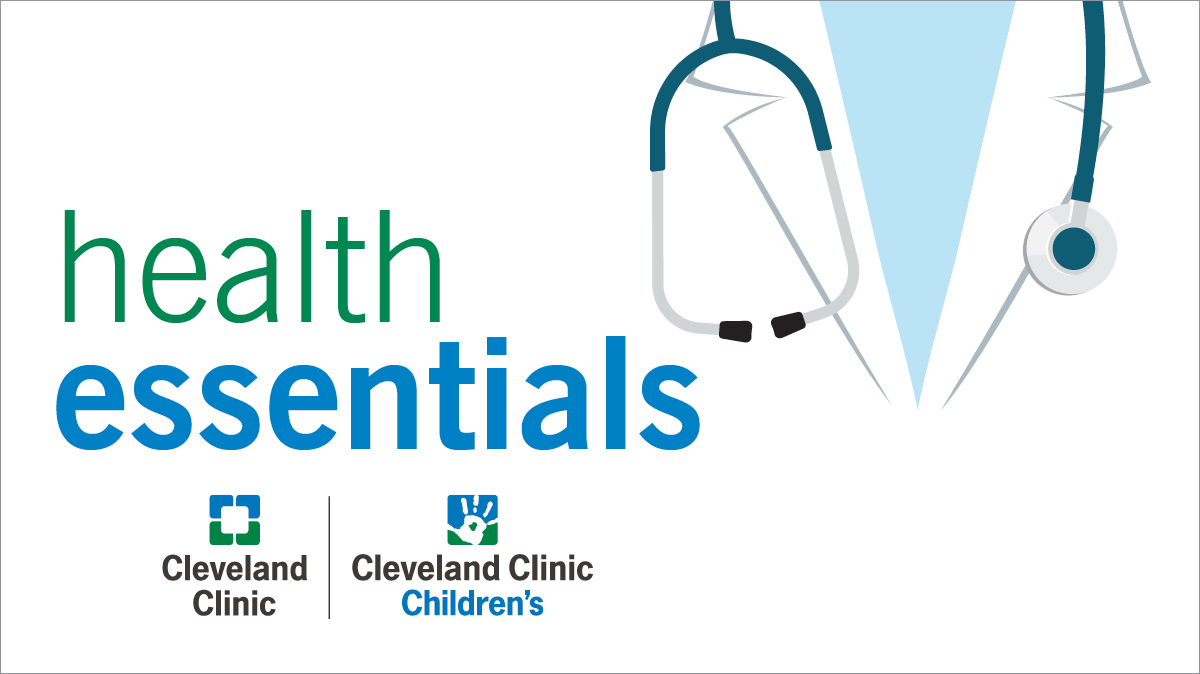 Featured Episode
How to Talk with Your Kids About Anxiety with Dr. Ethan Benore
Children and teens often don't recognize their anxiety for what it is. Instead, they may feel out of control or like something is wrong with them. But anxiety in kids goes beyond the physical symptoms. Learning how to recognize their anxiety and triggers is an important development skill your child will need to learn. In this episode, psychologist Ethan Benore, PhD, shares insight about helping your anxious child learn to cope, strategies for dealing with difficult emotions and how to increase their self-awareness.
Play Now
All Health Essentials Episodes
All Health Essentials Episodes
June 2, 2021
Managing Your Lupus with Dr Emily Littlejohn
Whether you're currently living with lupus or caring for someone who is, this disease can sometimes feel unpredictable. Rheumatologist Emily Littlejohn, DO, explains lupus triggers and how to manage flare-ups. She also chats about common treatments, the average timeline for finding a diagnosis and ways to find support.
Play Now
May 26, 2021
Intro to Wellness Yoga & Demonstration with Judi Bar
Seated yoga or chair yoga is a general term for practices that modify poses to be inclusive. This practice is also called wellness yoga, as it reminds the participant to stop, stretch and reconnect. Wellness yoga requires very little time, room and can be done at home or in the office. In this episode, certified yoga therapist, Judi Bar, explains the benefits of yoga, then leads listeners through a 10-minute wellness yoga demonstration.
Play Now
May 19, 2021
The COVID-19 Vaccine and Kids with Dr. Kimberly Giuliano
Until recently, the COVID-19 vaccination roll out has focused on adults. However, the newest group to become eligible for the vaccine includes children ages 12 and up. Pediatrician, Kimberly Giuliano, MD, explains the pros of vaccinating this population of youngsters. She also dispels common myths about the vaccine in children, as well as ways to prepare your child for their vaccine.
Play Now
May 12, 2021
COVID-19: Where We Stand Now and What the Future May Hold with Dr. Frank Esper
It's been over a year since we first learned about COVID-19, and although we are still far from the end of the pandemic, there is reason for hope. Infectious disease expert, Frank Esper, MD, takes a look at where we are now and what needs to happen next. He chats about herd immunity as a moving target, current vaccination rates, vaccine hesitancy and the latest findings about variants and mutations.
Play Now