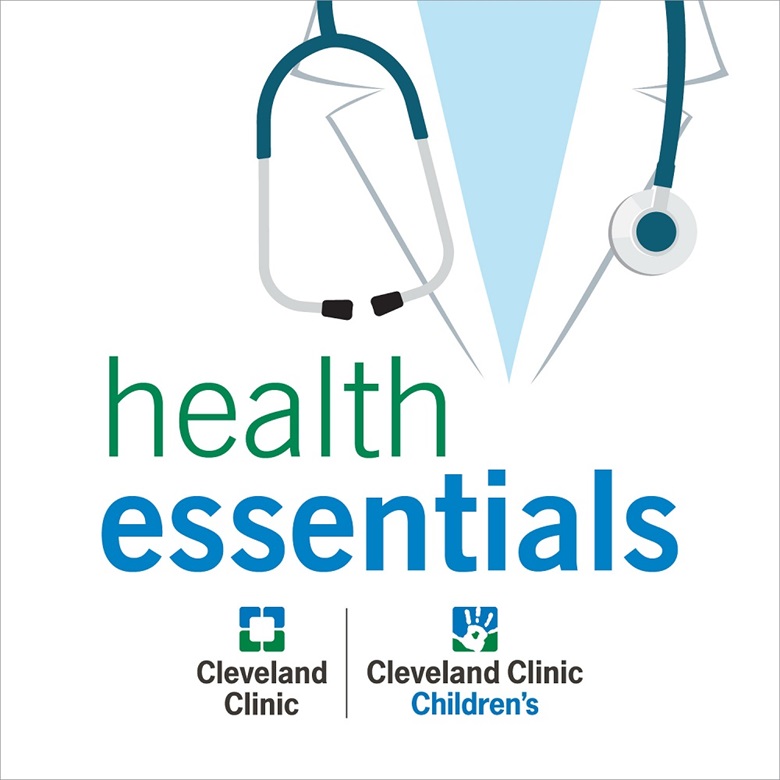 Health Essentials
Tune in for practical health advice from Cleveland Clinic experts. What's really the healthiest diet for you? How can you safely recover after a heart attack? Can you boost your immune system?
Cleveland Clinic a nonprofit, multispecialty academic medical center and the No. 2-ranked hospital in the nation by U.S. News & World Report. Our experts offer trusted advice on health, wellness and nutrition for the whole family.
Our podcasts are for informational purposes only and should not be relied upon as medical advice. They are not designed to replace a physician's medical assessment and medical judgment. Always consult first with your physician about anything related to your personal health.
Subscribe:
Featured Episode
When Food Poisoning Strikes with Dr. Christine Lee
Bacteria, viruses and parasites are all around us. But when harmful ones make their way into our food supply, they can wreak havoc on our digestive systems. Learn what to do when you hear about a food recall and tips for preparing food safely in your own house from gastroenterologist Christine Lee, MD.
Play Now
All Health Essentials Episodes
All Health Essentials Episodes
May 15, 2019
Women and Stroke: Understanding the Risk Factors with Dr. Shazam Hussain
Women are more likely to have a stroke than men. That's partially because they tend to live longer, and age is the biggest risk factor for stroke. But women also have some unique, hormone-related risk factors. Neurologist Shazam Hussain, MD, explains.
Play Now
May 8, 2019
Better Sleep for Your Tired Teens with Dr. Sally Ibrahim
Is it bad for your teen's sleep schedule to let them stay up late on the weekends? And how much sleep should they actually be getting? Pediatric sleep expert Sally Ibrahim, MD, has those answers and more expert advice to help you make sure your children get the rest they need.
Play Now
May 1, 2019
Neck & Back Pain: Causes, Treatment and Everything In-between with Dr. Edward Benzel (49:25)
Whether it's acute pain or chronic pain – neck and back discomfort can derail your plans and put your life on hold. Neurosurgeon Edward Benzel, MD, discusses everything from the symptoms of aging, to conservative therapy and surgery. Learn about what it means to "throw your back out" and what therapies and techniques might be options for you.
Play Now
April 24, 2019
What Can Go Wrong in the Upper GI Tract with Dr. Christine Lee (38:27)
The upper portion of your digestive system spans from your mouth to the first part of your small intestine. Gastroenterologist Christine Lee, MD, talks through some of the most common upper GI problems, from GERD to peptic ulcers and lactose intolerance.
Play Now