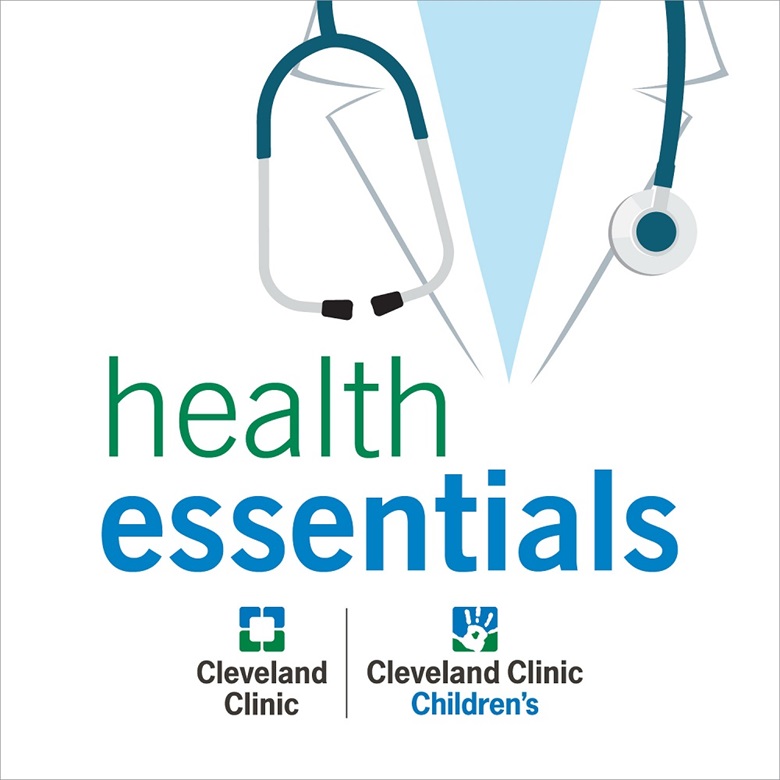 Health Essentials
Tune in for practical health advice from Cleveland Clinic experts. What's really the healthiest diet for you? How can you safely recover after a heart attack? Can you boost your immune system?
Cleveland Clinic is a nonprofit, multispecialty academic medical center and is ranked as one of the nation's top hospitals by U.S. News & World Report. Our experts offer trusted advice on health, wellness and nutrition for the whole family.
Our podcasts are for informational purposes only and should not be relied upon as medical advice. They are not designed to replace a physician's medical assessment and medical judgment. Always consult first with your physician about anything related to your personal health.
Subscribe:
Featured Episode
Eye Health: Flashers & Floaters with Dr. Aleksandra Rachitskaya
Your eyes are more than just the window to your soul. Ophthalmologist Aleksandra Rachitskaya, MD, walks us through potential warning signs of eye flashers and floaters, why we get them and what treatment can look like. She also explains why routine eye exams and being proactive about your eye health can help detect and prevent future health problems.
Play Now
All Health Essentials Episodes
All Health Essentials Episodes
March 20, 2020
COVID-19: What You Need to Know to Protect You + Your Family
The 2019 novel coronavirus, or COVID-19, is on everyone's mind, with new developments emerging every day. Pediatric infectious disease specialist Frank Esper, MD, sits down to answer important questions about what we do and don't yet know about the virus, and what everyone should be doing to protect themselves and others.
Play Now
March 18, 2020
What Your Hand and Finger Pain Is Telling You with Dr. William Seitz Jr.
Your fingers and hands are made up of many small bones, ligaments, tendons and tissues that make them so strong and flexible. But that also creates potential for injury. Orthopedic surgeon William Seitz Jr., MD, joins us to talk about what can contribute to pain and discomfort in your hands, from fractures and sprains to arthritis and carpal tunnel, and when to see a doctor.
Play Now
March 11, 2020
All About Vitamin Deficiencies with Dr. Kelly Raj
It's no secret that a well-balanced diet is good for you, while a diet lacking in proper nutrients can leave you feeling less than your best. Family medicine specialist Kelly Raj, DO, talks about common vitamin deficiencies, the warning signs to be aware of and who's most at risk. She also offers practical advice on taking a vitamin supplement and what to look for in a multivitamin.
Play Now
March 4, 2020
What to Expect From Your First Colonoscopy with Dr. James Church
Will it hurt? Will I be bloated afterward? What do I need to know about the prep? Colorectal surgeon James Church, MD, answers your top questions about having a colonoscopy and explains why they're so important for people over age 50.
Play Now