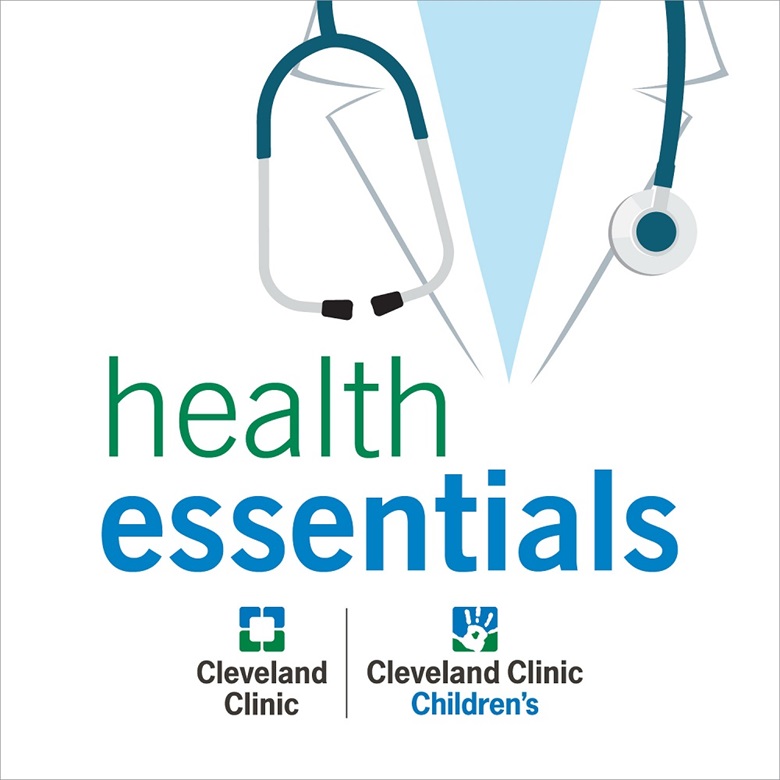 Health Essentials
Tune in for practical health advice from Cleveland Clinic experts. What's really the healthiest diet for you? How can you safely recover after a heart attack? Can you boost your immune system?
Cleveland Clinic a nonprofit, multispecialty academic medical center and the No. 2-ranked hospital in the nation by U.S. News & World Report. Our experts offer trusted advice on health, wellness and nutrition for the whole family.
Our podcasts are for informational purposes only and should not be relied upon as medical advice. They are not designed to replace a physician's medical assessment and medical judgment. Always consult first with your physician about anything related to your personal health.
Subscribe:
Featured Episode
How to Be Kind to Your Kidneys with Dr. James Simon
You probably don't think much about your kidneys, but they're always there quietly working to filter the bad stuff out of your body. They actually have other jobs, too, as nephrologist James Simon, MD, explains. Here's a look at what they do, why they fail and how to keep them healthy.
Play Now
All Health Essentials Episodes
All Health Essentials Episodes
July 10, 2019
Fibromyalgia: A Disorder of Pain Processing with Dr. Benjamin Abraham (36:55)
Medical experts are making progress in understanding fibromyalgia, a condition that involves chronic, widespread muscle and joint pain thought to be caused by increased sensitivity to pain signals in the brain. Pain management specialist Benjamin Abraham, MD, explains how treatment involves a team of specialists and engages both the mind and the body.
Play Now
July 3, 2019
Living With Headaches and Migraines with Dr. Emad Estemalik (32:85)
As most of us know, a stress-induced tension headache or a throbbing migraine can flip a good day, well, on its head. Headache specialist Emad Estemalik, MD explains the different types you might experience and prevention strategies for people who are prone to migraines.
Play Now
June 26, 2019
Women's Health: PCOS, Endometriosis and Periods with Dr. Linda Bradley (38:82)
Periods that last too long, abnormal pap smears, infertility and painful intercourse are just some of the women's health issues that Linda Bradley, MD, touches on in this episode. Learn about what's normal, what's not and when to see your doctor. But there's one thing for certain – ob/gyn issues should not get in the way of you living your life.
Play Now
June 19, 2019
An Introduction to Genetic Testing with Allison Schreiber (36:28)
How do genetic tests work, and why are there tests to assess your risk of some diseases but not others? Genetic counselor Allison Schreiber brings you up to date on what these tests can and can't do, why they're important and how a genetic counselor can help.
Play Now