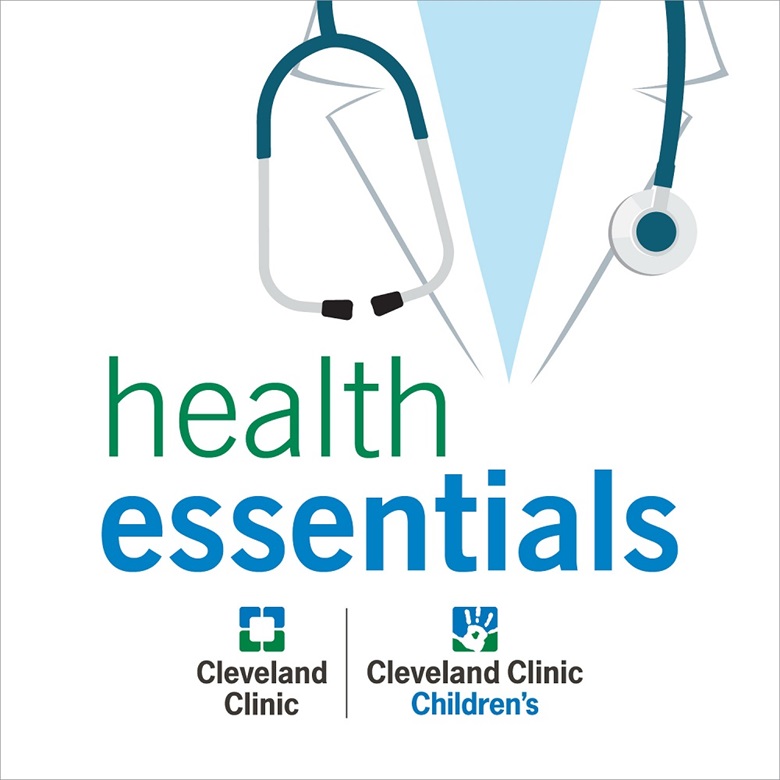 Health Essentials
Tune in for practical health advice from Cleveland Clinic experts. What's really the healthiest diet for you? How can you safely recover after a heart attack? Can you boost your immune system?
Cleveland Clinic is a nonprofit, multispecialty academic medical center and is ranked as one of the nation's top hospitals by U.S. News & World Report. Our experts offer trusted advice on health, wellness and nutrition for the whole family.
Our podcasts are for informational purposes only and should not be relied upon as medical advice. They are not designed to replace a physician's medical assessment and medical judgment. Always consult first with your physician about anything related to your personal health.
Subscribe: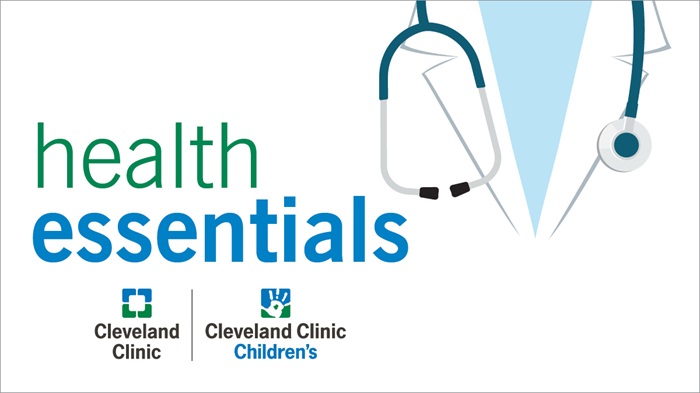 Featured Episode
What to Do if You Have a Hernia with Dr. Clayton Petro
About 5 million Americans develop hernias each year. They may be painful and require surgery, or they may not cause any symptoms and go unnoticed. General surgeon Clayton Petro, MD, describes the most common types of hernias, what they feel like and what to expect from hernia repair surgery.
Play Now
All Health Essentials Episodes
All Health Essentials Episodes
January 6, 2021
Why Alcohol Isn't the Cure for Pandemic Stress with Dr. Akhil Anand
Dealing with the uncertainty and stress (and, for some people, boredom) of pandemic life hasn't been easy – and it seems that more people are turning to alcohol to cope. Reports show that Americans adults, as a whole, have been drinking more than usual during the pandemic. Psychiatrist Akhil Anand, MD, joins us for a discussion about why alcohol can be a tempting coping mechanism, how much is too much and how to find better alternatives.
Play Now
December 23, 2020
Common Questions About COVID-19 Vaccines with Dr. Thaddeus Stappenbeck
The world has been eagerly awaiting a vaccine to protect against COVID-19, and now that it's here, we know you have a lot of questions. Thaddeus Stappenbeck, MD, PhD, addresses some of the most commonly asked ones, including what's in COVID-19 vaccines, how we know they're safe and what impact they could have on the pandemic.
Play Now
December 16, 2020
Seasonal Depression During COVID-19: How This Year is Different with Dr. Scott Bea
As COVID-19 continues to surge and the days grow colder and darker, many are concerned about seasonal depression colliding with a global pandemic. So how can we protect our mental health this winter? Psychologist Scott Bea, MD, discusses how the pandemic might affect seasonal depression this year and how, more than ever, we need to be proactive about protecting our mental health.
Play Now
December 9, 2020
Smoking, Vaping and COVID-19 with Dr. Humberto Choi
We all know that smoking is bad for the lungs and the body – but does it increase a person's risk when it comes to COVID-19? And what about vaping? Pulmonologist and smoking cessation specialist Humberto Choi, MD, shares what the research tells us so far and offers tips for how to go about quitting.
Play Now