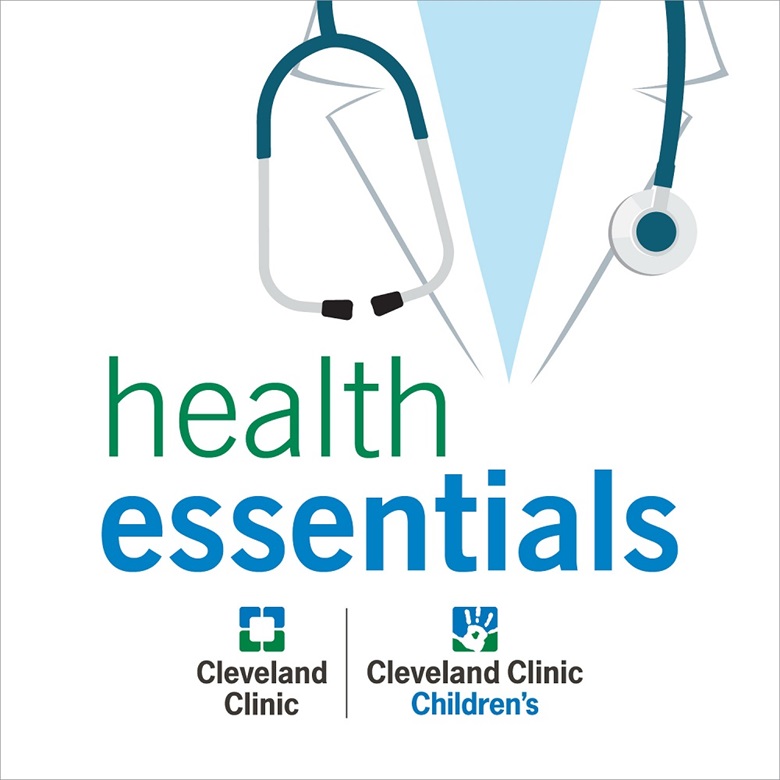 Health Essentials
Tune in for practical health advice from Cleveland Clinic experts. What's really the healthiest diet for you? How can you safely recover after a heart attack? Can you boost your immune system?
Cleveland Clinic is a nonprofit, multispecialty academic medical center and is ranked as one of the nation's top hospitals by U.S. News & World Report. Our experts offer trusted advice on health, wellness and nutrition for the whole family.
Our podcasts are for informational purposes only and should not be relied upon as medical advice. They are not designed to replace a physician's medical assessment and medical judgment. Always consult first with your physician about anything related to your personal health.
Subscribe:
Featured Episode
Navigating the Complex World of Neuropathy with Dr. Benjamin Claytor
It's estimated that nearly 20 million people in the United States suffer from some sort of neuropathy, which in and of itself can be a vague term with a variety of causes. In fact, neurologist Benjamin Claytor, MD, says there are over 100 different types of neuropathy, all with their own unique causes. In this podcast, Dr. Claytor discusses everything from diagnosing neuropathy to treating and preventing it.
Play Now
All Health Essentials Episodes
All Health Essentials Episodes
February 12, 2020
Mindful Eating: Strategies for a Better Relationship with Food with Dr. Susan Albers
Healthy eating seems simple — so why do many of us struggle with it? One reason is because our eating behaviors are highly influenced by our emotions, our environment and the people around us. Susan Albers, PsyD, shares tips on how to use mindfulness skills to combat unhealthy eating habits and truly enjoy food.
Play Now
February 5, 2020
RSV: When It's More Than Just a Cold with Dr. Frank Esper
Most adults who come down with respiratory syncytial virus (RSV) react to it like a regular cold. Within a few days your body kicks the virus to the curb and on you go with your life. But for infants and young children, this virus can be dangerous. Pediatric infectious disease specialist, Frank Esper, MD, discusses what you need to know to protect the youngest and most vulnerable people in your life.
Play Now
January 29, 2020
Heads Up! Let's Talk Concussion with Dr. Richard Figler
There's a reason that concussions are a hot topic lately. Now, more than ever, athletes are reporting concussions and bringing awareness to how serious blows to the head can be. We sat down with concussion specialist Richard Figler, MD, to find out what happens to the brain during a concussion and what the road to recovery looks like. He also discusses symptoms, concussions from non-sports, when to seek care and tips for prevention.
Play Now
January 22, 2020
The Alarming Rise in 3 Common STIs with Dr. Oluwatosin Goje
Rates of three common sexually transmitted infections — syphilis, gonorrhea and chlamydia — are at an all-time high in the U.S. What's behind this rise, who's most at risk and how can we protect ourselves? Oluwatosin Goje, MD, an Ob/Gyn who specializes in infectious diseases, explains.
Play Now