Love Your Heart
A Cleveland Clinic podcast to help you learn more about heart and vascular disease and conditions affecting your chest. We explore prevention, diagnostic tests, medical and surgical treatments, new innovations and more.
Subscribe: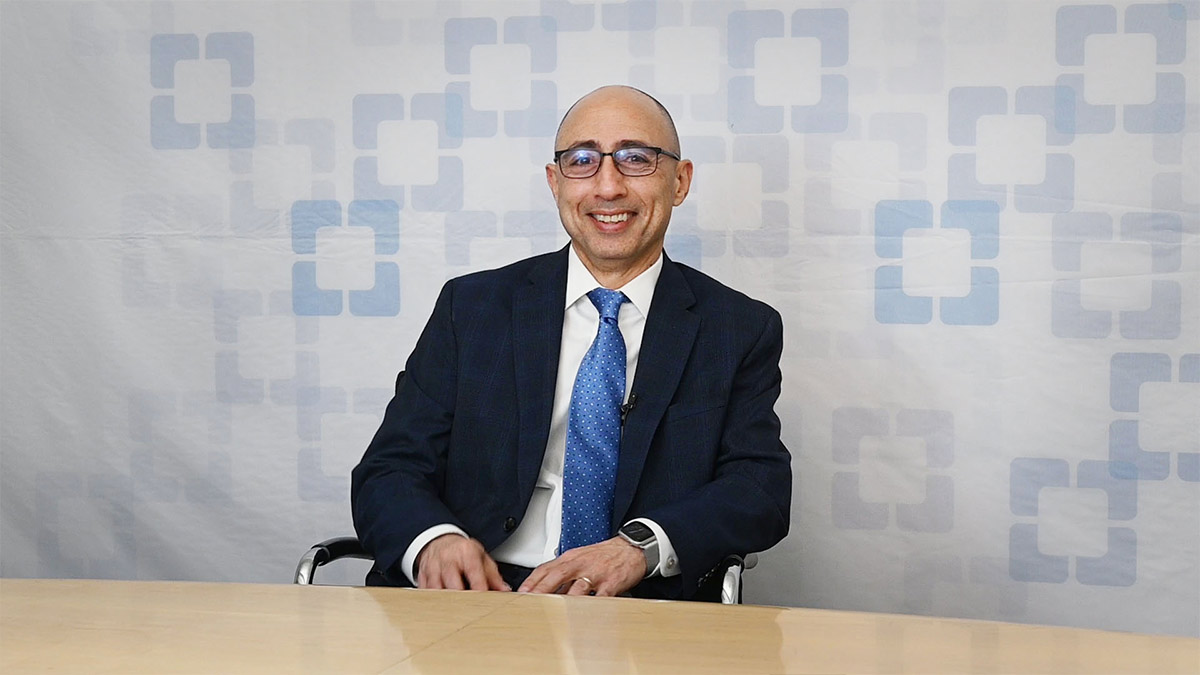 Featured Episode
Microvessel Disease and Coronary Spasm
Have you been told you have microvascular coronary disease? Do you have chest pain but told you do not have coronary artery disease by cardiac cath? There are new ways to diagnose microvessel disease that help doctors guide treatment. Dr. Khaled Ziada, a specialist in microvascular disease and coronary spasm, talks about this condition, risk factors, how it's diagnosed, and how treatment is planned to address symptoms.
Play Now
All Love Your Heart Episodes
All Love Your Heart Episodes
January 4, 2021
How You Can Get Heart Healthy In 2021
It's 2021! Time for New Year's resolutions - or making changes (you can keep) to be healthier in the New Year. Preventive cardiologist Dr. Luke Laffin talks about heart healthy goals for 2021 - as well as tips to get there during the challenges of COVID.
Play Now
December 28, 2020
Oral Anticoagulation vs. Watchman in Non-Valvular Atrial Fibrillation
Patients often ask why they need to be on an anticoagulant after ablation – or – if they can have a Watchman device at the same time as an ablation. Drs. Saliba and Wazni discuss the answers to these questions. The OPTION trial is looking at the safety and effectiveness of the Watchman device (left atrial appendage closure) vs. oral anticoagulant medications in patients with non-valvular atrial fibrillation. Patients who have had an ablation or who are going to have an ablation will be randomized to WATCHMAN device vs. oral anticoagulation. Patients are followed for three years, looking at outcomes of stroke, mortality, cardiovascular events and risk of bleeding. Interested patients should talk with their doctor or contact the Atrial Fibrillation Stroke Prevention Center.
Play Now
December 22, 2020
What's New in Heart Research?
Dr. Steve Nissen talks about three trials presented at the 2020 American Heart Association Scientific Sessions: the STRENGTH trial, which looked at omega 3 fatty acid's impact on cardiovascular events, the STOP AF trial that studied medication vs. ablation in treating patients with new onset atrial fibrillation; and the RHAPSODY trial, which looked at the drug rilonacept in the treatment of recurrent pericarditis. He also provides his take on a couple additional trials looking at statin intolerance and a polypill for heart disease.
Play Now
December 15, 2020
Ask the Heart Doctor: Coronary Artery Disease Part 2
This two part program answers all your questions about Coronary Artery Disease (CAD). Part 1 answers questions about what is coronary artery disease and microvessel disease; symptoms of CAD; how this disease is diagnosed (and what you should know about the different types of tests); and medical management of CAD including medications and risk factors for primary and secondary prevention. Next week's podcast (Part 2) provides answers to questions about treatments for coronary artery disease including when certain procedures should be done, what is the best type of procedure for different patients and what you should know post procedure.
Play Now