Love Your Heart
A Cleveland Clinic podcast to help you learn more about heart and vascular disease and conditions affecting your chest. We explore prevention, diagnostic tests, medical and surgical treatments, new innovations and more.
Subscribe: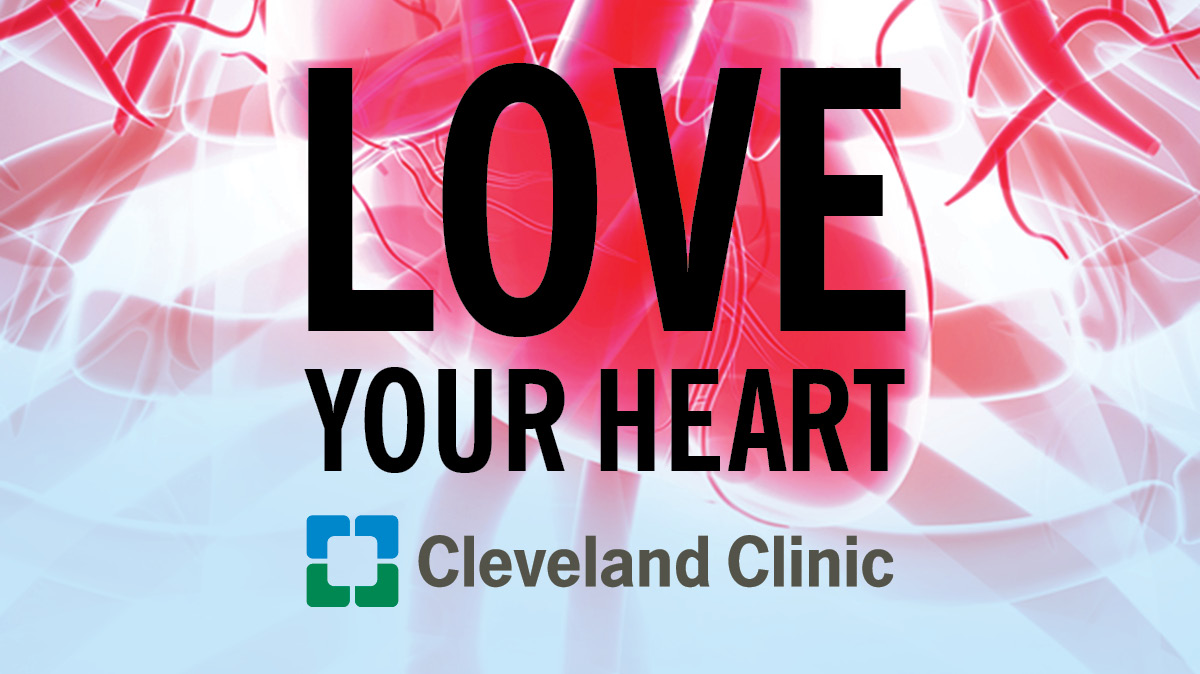 Featured Episode
When do you Need an Implantable Defibrillator?
Implantable Defibrillators or ICDs are used for both primary and secondary prevention of life threatening arrhythmias. Dr. Oussama Wazni, Section Head Electrophysiology and Pacing talks with Dr. Bruce Wilkoff, Director of Cardiac Pacing and Tachyarrhythmia Device about defibrillators and who needs one. They discuss low EF, as well as other devices used for treatment of heart failure.
Play Now
All Love Your Heart Episodes
All Love Your Heart Episodes
November 23, 2021
Cardio-Oncology – Caring for Cancer and Heart Patients
When treating cancer, some of the treatments may cause lasting damage to your heart, especially if you are already at risk for cardiovascular disease. Dr. Steve Nissen is joined by Dr. Patrick Collier and Dr. Rohit Mougdil from Cleveland Clinic's Cardio-Oncology Center to discuss what is the field of cardio-oncology and how we best care for patients.
Play Now
November 16, 2021
Physiologic Pacing – A New Approach for Patients With Pacemakers
Pacemakers are implanted when your heart beat is too slow. Dr. Oussama Wazni and Dr. Roy Chung, Director of Physiologic Pacing Center talk about a new pacemaker technique called physiologic pacing, including who benefits and outcomes at Cleveland Clinic. If you need a pacemaker you may benefit from this type of pacing.
Play Now
November 9, 2021
Blood Pressure – What Does it Mean?
What is a normal blood pressure? Preventive cardiologist and co-director of the Center for Blood Pressure Disorders, Dr. Luke Laffin discusses what blood pressure tells you. He discusses what may make your blood pressure become high or low.
Play Now
November 2, 2021
Hypertrophic Cardiomyopathy (HCM) Treatment – Alcohol Septal Ablation
Alcohol septal ablation is a treatment for hypertrophic cardiomyopathy, performed at Cleveland Clinic since the late 1980's. Dr. Samir Kapadia describes hypertrophic cardiomyopathy (HCM), how this treatment is used and who the best candidates are. Dr. Kapadia discussed outcomes of septal ablation vs. surgery (septal myectomy). HCM requires a team approach involving cardiologists, surgeons and genetic counselors to plan the best procedure for each individual patient.
Play Now