Love Your Heart
A Cleveland Clinic podcast to help you learn more about heart and vascular disease and conditions affecting your chest. We explore prevention, diagnostic tests, medical and surgical treatments, new innovations and more.
Subscribe: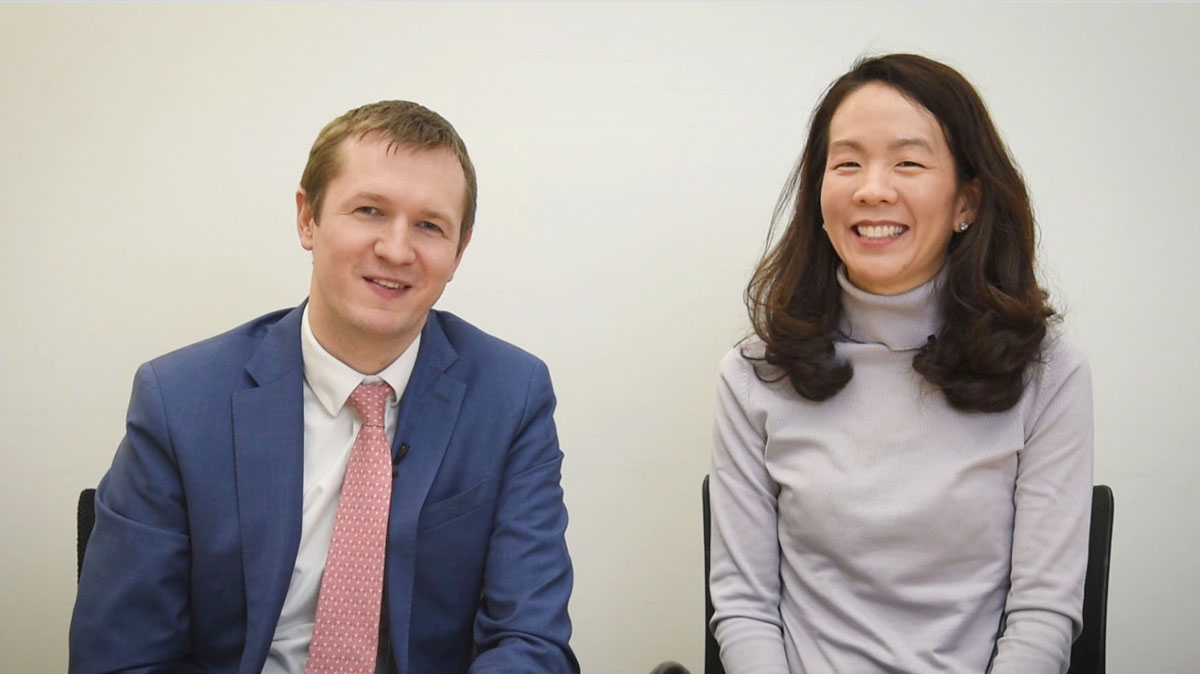 Featured Episode
Valve Disease and Treatments
After a webchat on heart valve disease and treatments, Dr. Grant Reed and Dr. Deborah Kwon review common questions such as what tests are needed to diagnose valve disease, how to determine the best treatment , what patients should know about aortic and mitral valve disease - when surgery is needed or when transcatheter valve replacement is an option, and treatment of tricuspid valve disease.
Play Now
All Love Your Heart Episodes
All Love Your Heart Episodes
March 12, 2019
Atrial Fibrillation with Dr. Wazni and Dr. Saliba
After an atrial fibrillation webchat, Dr. Wazni and Dr. Saliba, from the Atrial Fibrillation Center discuss the major themes from the chat: goals of treatment, differences when you have symptoms vs. no symptoms, factors that come into play when deciding the best treatment, and types of treatments available to patients with atrial fibrillation.
Play Now
March 5, 2019
What you should know about Statin Intolerance
Dr. Leslie Cho, Section Head, Preventive Cardiology and Rehabilitation and Director of Women's Cardiovascular Center answers questions about statin intolerance: How do you reduce risk of statin intolerance? What if you need a statin? Can you take herbals instead? What are the risks? How are patients monitored?
Play Now
February 26, 2019
Healthy Weight Equals Healthy Heart
Dr. Steven Nissen talks with Kate Patton, Med, RD, CSSD, LD, from our Preventive Cardiology Clinic about our recent survey showing that while most Americans (88 percent) understand that there is a connection between a healthy heart and a healthy weight, most aren't doing enough – or anything – to combat their own weight issues. Kate and Dr. Nissen talk about suggestions on how to do get started on a heart healthy eating plan, strategies to keep weight off, what you need to know about the Mediterranean diet, barriers to healthy eating and losing weight.
Play Now
February 21, 2019
Characteristics and Long Term Outcomes in Adults with Marfan Syndrome and Ascending Aorta Surgery (23:57)
Dr. Lars Svensson, Chairman of the Sydell and Arnold Miller Heart and Vascular Institute discusses a recently published paper with Dr. Milind Desai, Medical Director of the Aorta Center, looking at a series of 491 Marfan Syndrome (MFS) patients who presented for both emergent and/or prophylactic aorta surgery. Dr. Svensson provides a review of the MFS guidelines regarding when to operate. Dr. Desai explains multi-modality imaging including echo, MRI and CT scan when determining timing for surgery. The findings of the study are reviewed as well as implications for future care of patients with MFS. Read the study in the Journal of the American College of Cardiology and learn more about Marfan syndrome at the Marfan Foundation.
Play Now