Love Your Heart
A Cleveland Clinic podcast to help you learn more about heart and vascular disease and conditions affecting your chest. We explore prevention, diagnostic tests, medical and surgical treatments, new innovations and more.
Subscribe: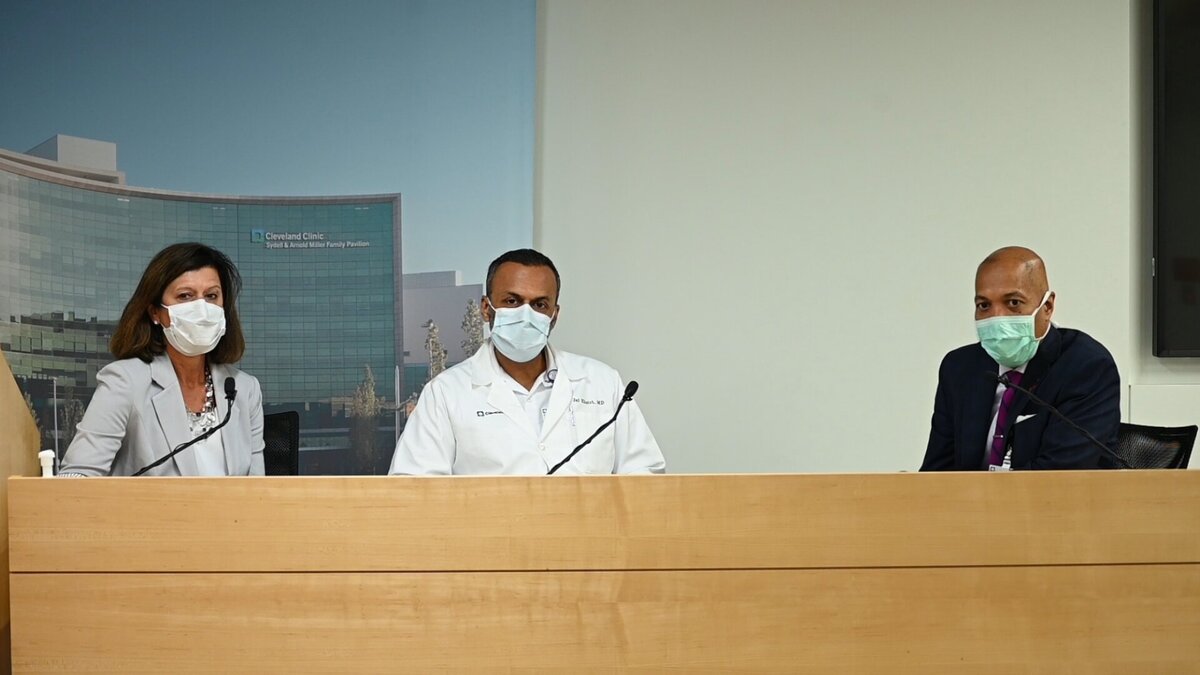 Featured Episode
Peripheral Artery Disease (PAD) in the Diabetic Population
September was PAD awareness month. Vascular Surgeon Dr. Kirksey sat down with Dr. Khatri, Interventional cardiovascular specialist and Dr. Botek, Section Head Podiatry to talk about foot issues in the diabetic population, who should see a podiatrist, frequency of visits, and importance of foot wear. Diagnosis of vascular issues and interventional treatments can be done safely and sometimes through the wrist. Post intervention care is very important to prevent future problems such as amputation. Prevention is paramount to prevent heart disease, peripheral artery disease and stroke.
Play Now
All Love Your Heart Episodes
All Love Your Heart Episodes
October 12, 2021
Peripheral Artery Disease (PAD) Risk Factors, Symptoms, Testing and Medical Management
September was PAD awareness month. Vascular Surgeon Dr. Kirksey sat down with vascular medicine specialists Dr. Fendrikova Mahlay and Dr. Ouma to talk about peripheral artery disease risk factors, symptoms of peripheral artery disease, testing for peripheral artery disease, medical management, and ongoing monitoring and care throughout your lifetime. Next week's episode will talk about PAD in the diabetic population.
Play Now
October 5, 2021
How Your Sleep Can Affect Your Heart
Problems with sleep can affect your heart. Cardiologist Dr. Michael Faulx and Dr. Reena Mehra, Director of Director of Sleep Disorders Research, have worked together to investigate this relationship. It is important to know what to look for to see if you have a sleep problem or at risk for sleep problems - such as obstructive sleep apnea. Testing for sleep apnea can be done at home - or in lab. Treating sleep apnea can improve cardiovascular disease, especially atrial fibrillation and high blood pressure.
Play Now
September 28, 2021
Hiatal Hernia – from Diagnosis to Treatment
Hiatal hernia is a common condition where the upper part of the stomach pushes through an opening in the diaphragm and into the chest. Thoracic surgeons Dr. Siva Raja and Dr. Monisha Sudarshan answer common questions about hiatal hernia.
Play Now
September 21, 2021
What You Need to Know About Taking Your Heart Medications
It's important to take your medications the right way to avoid problems and to get the biggest benefit. What keeps patients from taking medications correctly? Mike Militello, cardiac pharmacist, provides the answer to this question and gives tips on how to make sure you take your medications correctly: from questions to ask your doctor; ways to remember to take your pills (from simple old school methods to high tech apps) and what to do if your pills are too costly.
Play Now