Love Your Heart
A Cleveland Clinic podcast to help you learn more about heart and vascular disease and conditions affecting your chest. We explore prevention, diagnostic tests, medical and surgical treatments, new innovations and more.
Subscribe: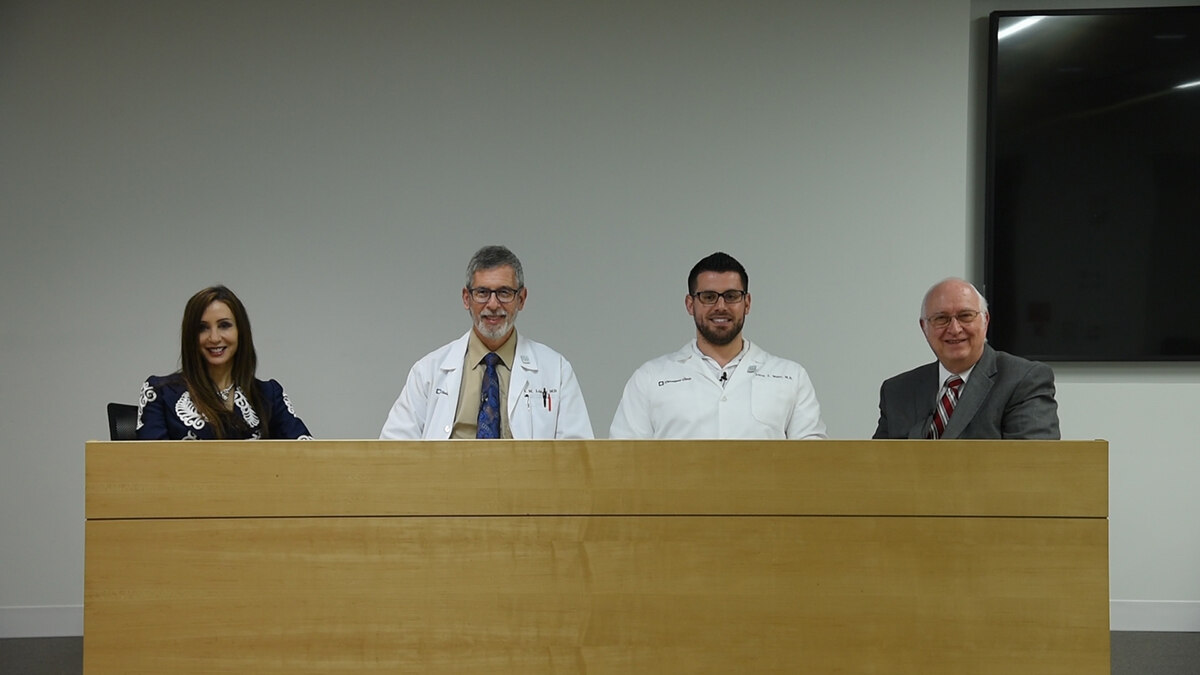 Featured Episode
Cleveland Clinic Heart, Vascular and Thoracic Research: Our History and Future
The Cleveland Clinic Heart, Vascular and Thoracic Institute (HVTI) research has long history of research and innovation. This program takes a deep dive into the three major components: clinical investigations, clinical trials, and an academic research organization - as well as access to basic research as part of our partnership with the Lerner Research Institute. Dr. Eugene Blackstone, Dr. Tara Karamlou, Dr. Michael Lincoff and Dr. Aaron Weiss have a lively discussion about research in HVTI, including the history, organization, highlights and challenges, and plans for future growth and innovation.
Play Now
All Love Your Heart Episodes
All Love Your Heart Episodes
July 20, 2021
Supplements and Cardiovascular Disease: Helpful? Harmful?
Should you take a supplement if you have had a heart attack, stroke or coronary bypass surgery? Will supplements prevent future events? Dr. Luke Laffin, Preventive Cardiologist, provides some facts about common supplements and questions we have unanswered. If you live in Ohio, they are currently enrolling patients in a trial called the SPORT study to answer the question: do supplements make an impact on cardiovascular disease?
Play Now
July 13, 2021
Why is Cardiac Imaging Important for Hypertrophic Cardiomyopathy?
Cardiac imaging is important not only for diagnosing hypertrophic cardiomyopathy (HCM) but also in making decisions about treatment and risk of future events. Dr. Milind Desai, Director of the Hypertrophic Cardiomyopathy Center, takes you through the types of testing and what they show. Tests include basic echocardiogram, specialized echo testing, MRI and transesophageal echo. Patients require testing at baseline to diagnose HCM and monitoring over time, it is your friend for life.
Play Now
July 6, 2021
The First Stopped Heart Surgery
The first documented stopped heart surgery was performed on February 17, 1956. Dr. Lars Svensson, Chairman of the Heart, Vascular and Thoracic Institute reviews the operative notes from this innovative surgery performed by Dr. Donald Effler and Dr. Lawrence Groves, using a heart lung machine developed by Dr. Willem Kolff at Cleveland Clinic. Dr. Svensson uses illustrations to take us step by step through the procedure. The majority of heart procedures done today use a similar process to stop the heart as the one that Drs. Effler and Groves used 65 years ago during this ground-breaking surgery.
Play Now
June 29, 2021
Aortic Valve Surgery in the Young Patient – a Look at The Ross Procedure
There are many factors that go into decision making when aortic valve surgery is needed in the young patient - both adults and children. Dr. Hani Najm, Dr. Gosta Pettersson, and Dr Eric Roselli discuss the Ross Procedure, patient selection with shared decision making, surgical techniques to prevent future failure, advantages and considerations, alternative options, the impact of TAVR on surgical choice, considerations when other valves are affected, and what happens if the ross procedure fails over time - how to get the best outcome with a reoperation.
Play Now