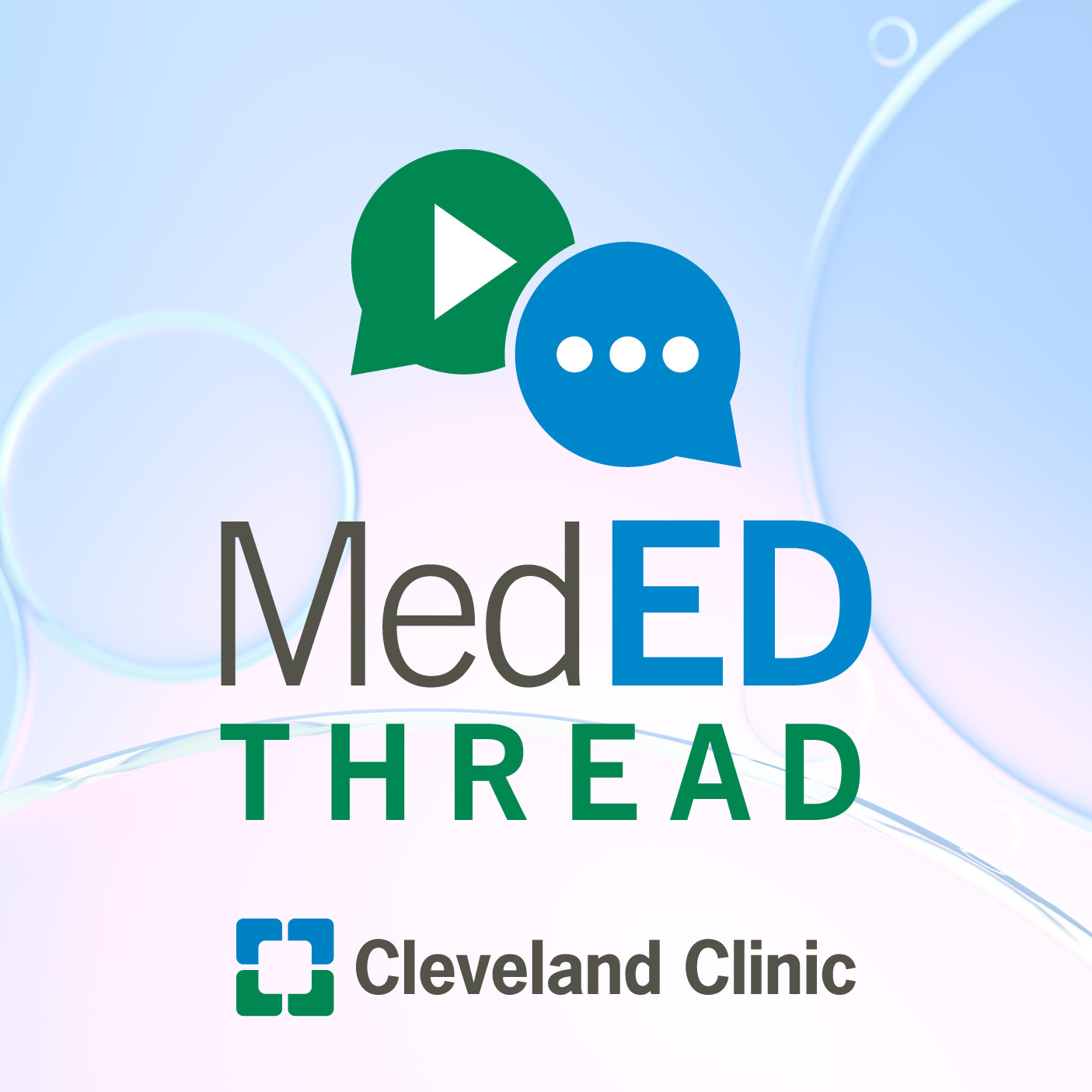 MedEd Thread
MedEd Thread explores the latest innovations in medical education and amplifies the tremendous work of our educators across the Cleveland Clinic enterprise.
Subscribe: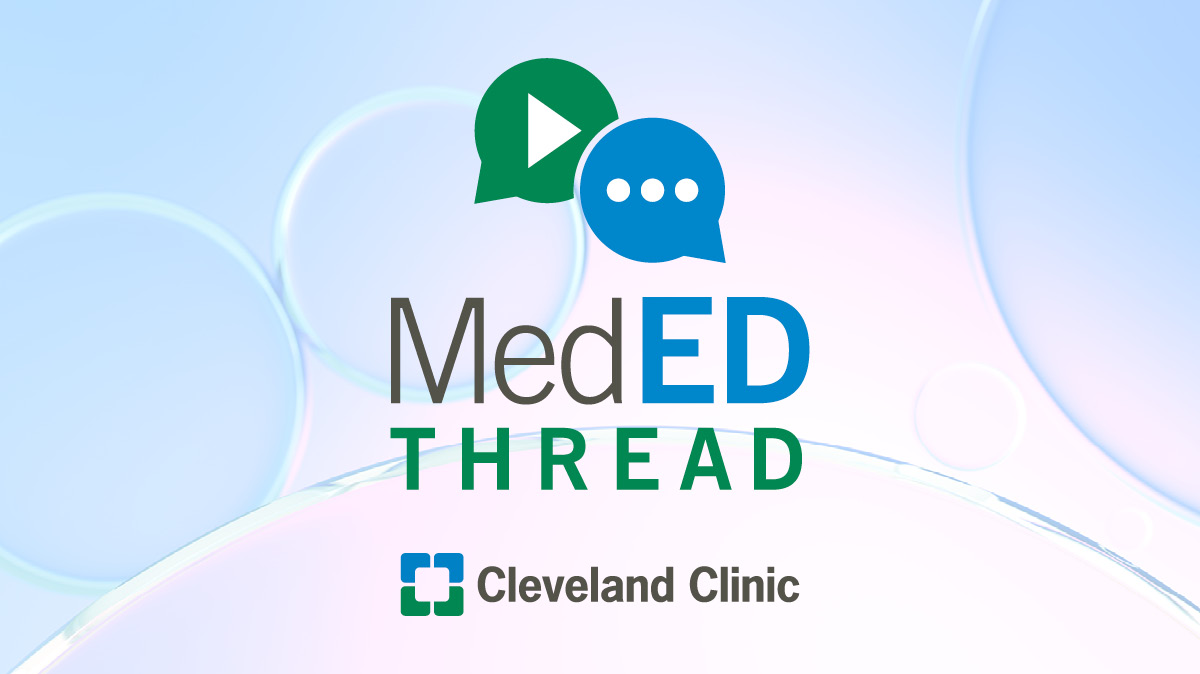 Featured Episode
Prepare For Your Role as a Health Professions Preceptor (Part 1)
In this episode, we talk with Scott Euype, PT, DPT, Director of Education, Rehabilitation and Sports Therapy at Cleveland Clinic; Debra Kangisser, PA-C, Director of Education for PA Services; and Mari Knettle, DPT, EdD, Medical Director of the Center for Health Professions Education, who discuss health professions education preceptor development and share tips on how to navigate the role of a preceptor. They discuss how to foster a positive learning environment, goal setting and how to integrate school-provided material into clinical teaching activities.
Play Now
All MedEd Thread Episodes
All MedEd Thread Episodes
May 10, 2023
Title IX Plays a Role in Medical Education
In this episode, we talk with Rachel King, JD, Director of Educational Equity and Title IX Coordinator, who addresses the elements of Cleveland Clinic's Title IX program and the ways in which Title IX in an academic medical setting differs from Title IX in higher education settings. Rachel explains her role as a Title IX Coordinator and how she works to address sex discrimination and sexual harassment in educational programs.
Play Now
April 26, 2023
Why Diversity, Equity and Inclusion is Imperative in GME Training
In this episode, we talk with internal medicine chief resident Ruth Bell, DO, MS, President of the House Staff Association, who discusses the importance of having a diverse training program and how diversity positively affects patient care. Dr. Bell shares strategies that residency candidates can use to find programs with strong DEI cultures as well as the strides that Cleveland Clinic is making to create and maintain a diverse, equitable and inclusive space for all.
Play Now
April 12, 2023
Student Wellness is Critical to Creating a Safe Learning Environment
In this episode, we talk with Dr. Christine Warren, Associate Dean for Admissions and Student Affairs at the Cleveland Clinic Lerner College of Medicine of Case Western Reserve University (CCLCM), and Dr. Cory Chevalier, Director of Wellness for CCLCM, about student wellness within medical education. Drs. Warren and Chevalier define wellness and discuss the importance of caring for mental health, ways in which to support students, how to identify signs of burnout, bouncing back after failure and much more.
Play Now
March 29, 2023
Healthcare Organizations Have a Role in Addressing Homelessness
In this episode, we talk with Dr. Jeremy Weleff, who founded the Homelessness Initiative during his residency with the goal of providing the best possible healthcare and advocacy for those experiencing homelessness. Dr. Weleff dives into how the initiative evolved, the tremendous impact it's made and how collaborations with local organizations have helped to sustain and advance the effort.
Play Now