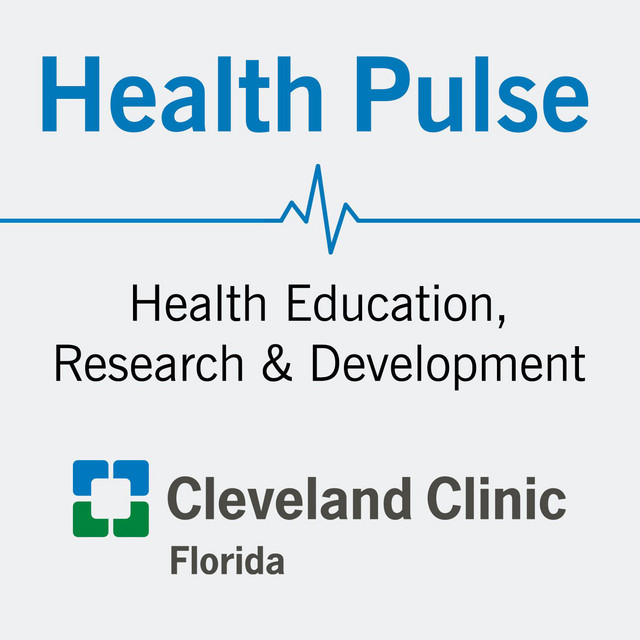 Health Pulse
A Cleveland Clinic Florida Health Education, Research and Development Podcast. Featuring Conor Delaney, MD, PhD, CEO and President of Cleveland Clinic Florida interviewing key leaders across the Florida Region on innovation, experience and growth. Key topics surround the health and wellbeing of the community and the advances in healthcare to support them.
Subscribe: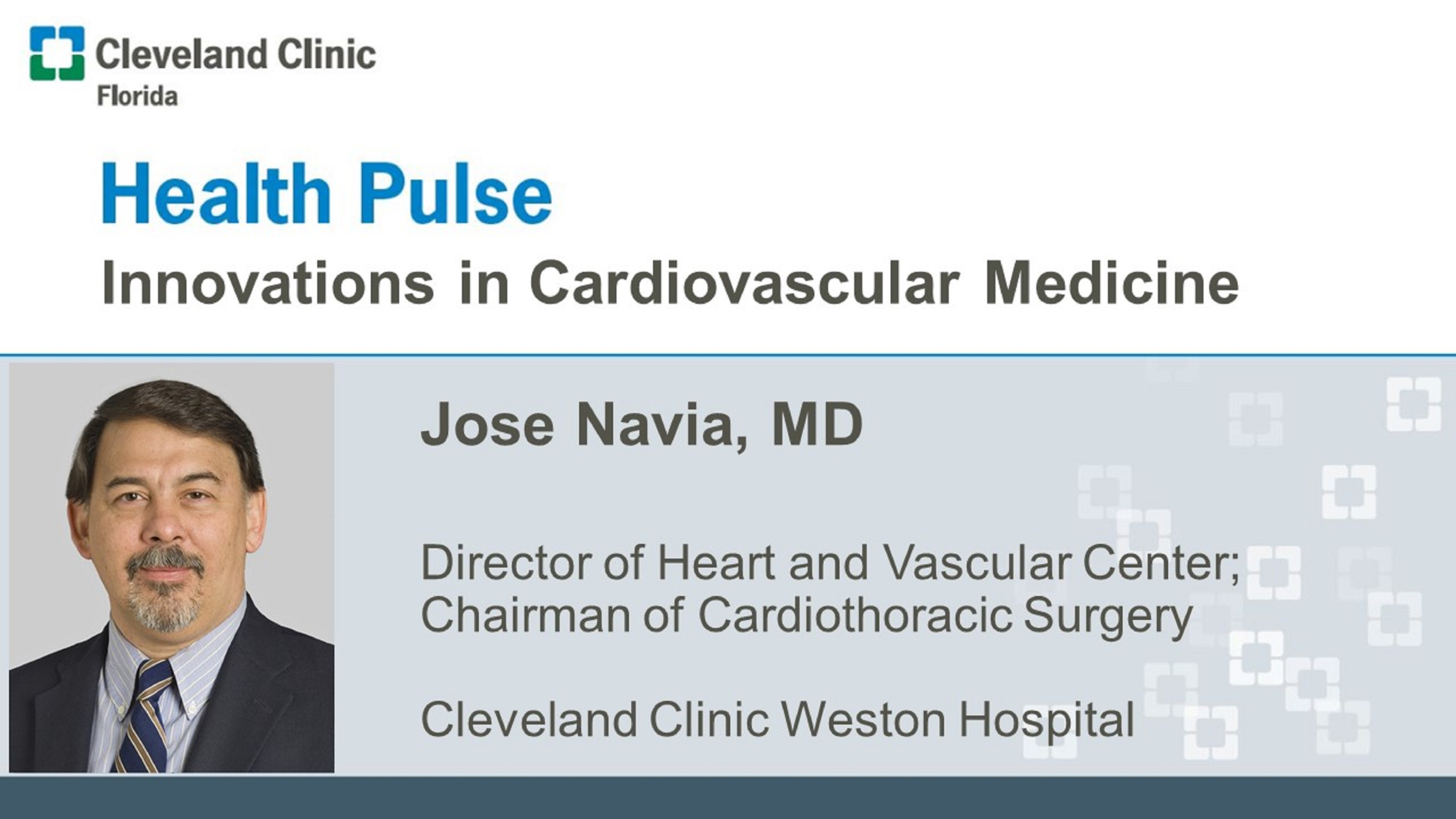 Featured Episode
Innovation in Cardiovascular Medicine
Dr. Jose L. Navia is the Director of the Heart and Vascular Center at Cleveland Clinic Florida, Chairman of Cardiothoracic Surgery in Florida, and a Distinguished Chair in Heart and Vascular Research. Dr. Navia is also a Professor of Surgery at Cleveland Clinic Lerner College of Medicine and an internationally known cardiovascular and thoracic surgeon. With 30 patents to his name, Dr. Navia has made numerous advances in cardiovascular medicine. Today, Dr. Navia joins us on the Health Pulse podcast to speak on a particularly special past case of his, as well as his passion and drive for innovation.
Play Now
All Health Pulse Episodes
All Health Pulse Episodes
November 28, 2022
Cycling With Heart
Dr. Nicholas Brozzi is a cardiothoracic surgeon who has been with Cleveland Clinic since 2008. Dr. Brozzi is an expert in the field of heart transplantation and mechanical circulatory support. He joins us today to talk about a very special patient of his, Jaime. Jaime is a fellow South Florida Weston Hospital physician with a passion for cycling. One morning, Jaime was out on one of his regular early morning bike rides when he collapsed on the road due to a heart attack and was rushed to Cleveland Clinic Florida. Dr. Brozzi is here with us to discuss the patient, the case, and some of the latest advancements in heart transplant care that helped care for Jaime.
Play Now
November 8, 2022
Personal Experiences with Robotic Surgery
Dr. Philip Bongiorno is a cardiothoracic surgeon with Cleveland Clinic Florida with over 20 years experience. Today he joins us to talk about two very special cases that he's worked on. Carmen and Susan are two patients of his that made remarkable recoveries from their lung cancer diagnoses, in large part due to the latest advancements in robotic surgical care. These are two wonderful cases that provide us a personal insight into what the latest advancements in surgical technology mean for a patient's medical care and recovery.
Play Now
October 18, 2022
YMCA of South Florida - Putting the "Why" in YMCA
Every person, place, and organization has a "Why" that motivates and encourages them to do their best. The "Why" for the YMCA is led by its three areas of focus - Youth Development, Healthy Living, and Social Responsibility. Today's guest is Sheryl Woods, President and CEO of the YMCA of South Florida, here to speak to us about these areas of focus and to demonstrate what puts the "Why" in YMCA.
Play Now
October 4, 2022
Stimulating Conversation on Parkinson's Disease
Parkinson's disease is the fastest growing neurological disorder and has shown an alarming increase in prevalence worldwide. Fortunately, there are a number of new innovative developments that help us treat this condition. Today's guest is Dr. Shivam Om Mittal, an expert in the treatment of Parkinson's disease and a Staff Physician in the Neurological Institute at Cleveland Clinic Abu Dhabi.
Play Now