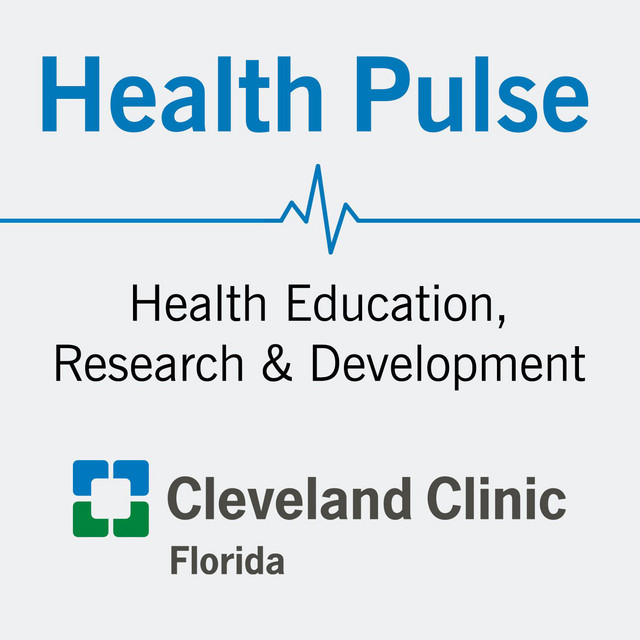 Health Pulse
A Cleveland Clinic Florida Health Education, Research and Development Podcast. Featuring Conor Delaney, MD, PhD, CEO and President of Cleveland Clinic Florida interviewing key leaders across the Florida Region on innovation, experience and growth. Key topics surround the health and wellbeing of the community and the advances in healthcare to support them.
Subscribe: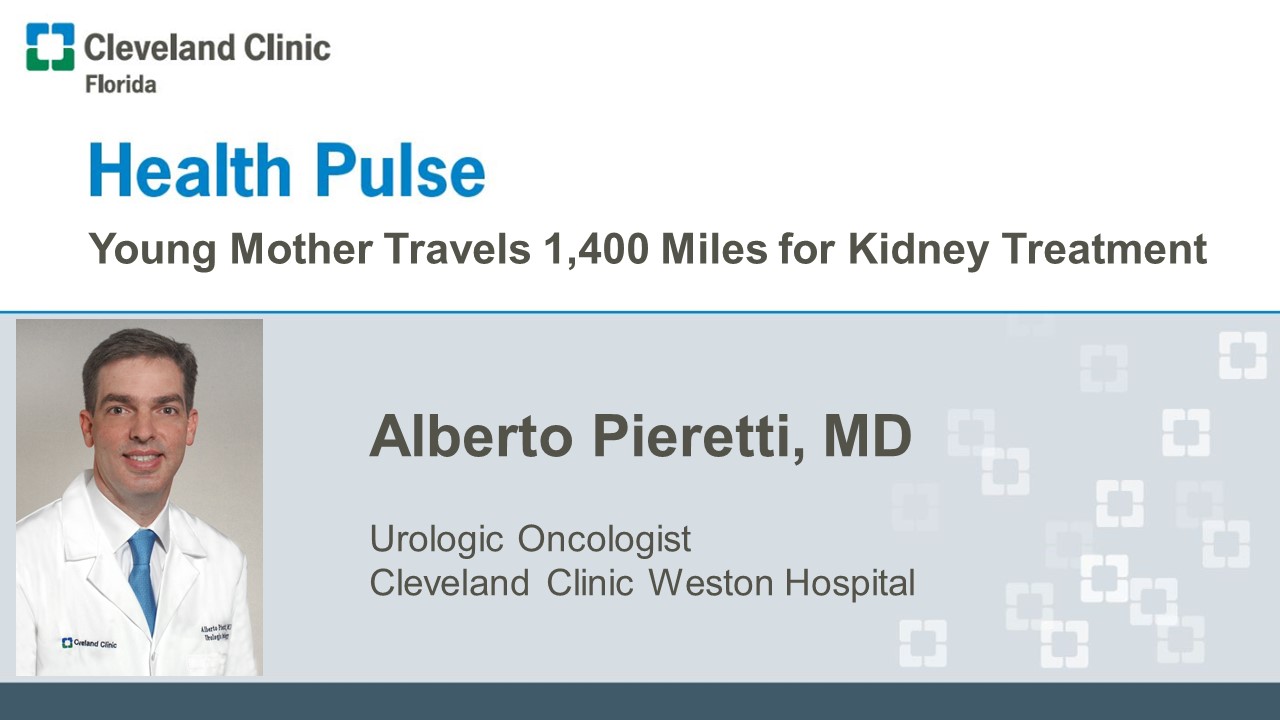 Featured Episode
Young Mother Travels 1,400 Miles for Kidney Treatment
Andrea lives in Venezuela and is a busy wife and mother of two young boys. After being diagnosed with renal cell carcinoma at the age of 36, Andrea's only option in Venezuela was to get her entire kidney removed. However, after Andrea traveled 1,400 miles to Cleveland Clinic Weston Hospital for a second opinion with Dr. Pieretti, she was able to find a different treatment path. Dr. Alberto Pieretti joins us on the podcast to talk about this special story.
Play Now
All Health Pulse Episodes
All Health Pulse Episodes
July 20, 2023
Health Pulse Podcast: Care at Home
Care At Home brings Cleveland Clinic Florida's world-class, hospital-level care to patients in their homes. It provides specialized, acute, and post-acute care for conditions typically treated in a hospital setting. Care At Home delivers a seamless, home-based acute care experience that helps patients heal faster in the comfort of their homes. On this episode of the Health Pulse Podcast, Dr. Richard Rothman and Britney Heaton join us to discuss this innovative program.
Play Now
June 29, 2023
CITY Furniture: Caring for the Community
Today's guest is Andrew Koenig. Andrew began his career in CITY Furniture as an Operations Associate in 2007, where he spent a significant amount of time streamlining the Operations Department for the first 8 years of his career. He now serves as CEO of CITY Furniture, overseeing all departments of the business. Andrew joins us on this episode to highlight CITY Furniture's lean philosophy, green-focused initiatives, and community give-back programs.
Play Now
May 18, 2023
Henderson Behavioral Health
Dr. Steven Ronik is the Chief Executive Officer for Henderson Behavioral Health. Henderson is a nationally recognized behavioral health system, known for its innovative and leading evidence-based clinical services. Henderson aims to be the premier provider of accessible, cost-effective, and quality behavioral health services in South Florida. Dr. Steven Ronik joins this podcast to talk about some of the services and programming Henderson provides to the South Florida community.
Play Now
April 27, 2023
Do the Robot(ic)-Assisted Bronchoscopy
Robotic-assisted bronchoscopies have made it possible to reach and biopsy more pulmonary nodules than ever before, a critical step for the definitive diagnosis of lung cancer. Robotic-assisted bronchoscopies allow for greater flexibility, improved visualization, and increased diagnostic yields, which as a whole improve the ability to detect lung cancer in its early stages. Today's guest is Dr. Ivan Romero-Legro, a board-certified pulmonologist at Cleveland Clinic Florida, specializing in adult interventional pulmonology and adult critical care who helped build the robotic-assisted bronchoscopy program at Cleveland Clinic Florida.
Play Now