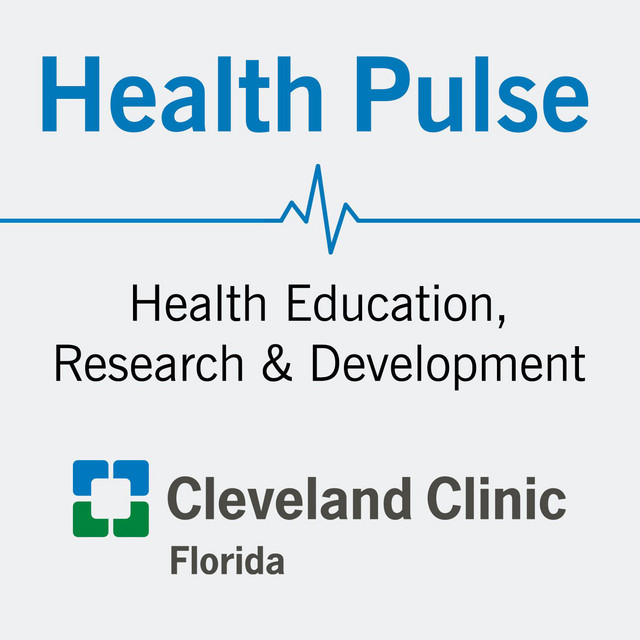 Health Pulse
A Cleveland Clinic Florida Health Education, Research and Development Podcast. Featuring Conor Delaney, MD, PhD, CEO and President of Cleveland Clinic Florida interviewing key leaders across the Florida Region on innovation, experience and growth. Key topics surround the health and wellbeing of the community and the advances in healthcare to support them.
Subscribe:
Featured Episode
Preventing Triple Negative Breast Cancer
Although in the early stages of the trial, Cleveland Clinic will look at a preventative breast cancer vaccine. Dr. Thomas Budd, the principal investigator on the trial, explains this vaccine, the type of breast cancer we are targeting and the timeline for the vaccine's development.
Play Now
All Health Pulse Episodes
All Health Pulse Episodes
March 26, 2022
Cleveland Clinic Indian River Hospital – The Heart of Vero
Cleveland Clinic Indian River Hospital has grown tremendously from a small community, 21 bed facility back in 1932 to a 332 bed, nonprofit hospital. Providing exceptional, patient-centered, evidence based health care. Cleveland Clinic Indian River Hospital has been recognized as one of Southern Florida's Best Regional Hospital, according to the US News & World Report's 2021-22 Best Hospitals rankings.
Play Now
March 4, 2022
Leading the Way in Medical Education
Education has been an integral component of Cleveland Clinic's mission since its inception in 1921. As part of that overall commitment to education, we recognize the importance and value of our ability to offer an array of education programs. Some of which help to train the physicians who will serve future generations through the provision of the highest quality medical care.
Play Now
February 11, 2022
Cleveland Clinic Abu Dhabi – Father of Gazelle
Cleveland Clinic Abu Dhabi is a unique extension of Cleveland Clinic's model of care, precisely designed to address a range of complex care to the patients and community of the United Arab Emirates. In all, 16 institutes, 6 centers of excellence and more than 40 medical and surgical specialties are represented at Cleveland Clinic Abu Dhabi.
Play Now
January 28, 2022
Cleveland Clinic London - A Lovely Addition
As the latest location in Cleveland Clinic's expanding global footprint, London will extend our model of care to more patients than ever. Through collaboration and learning, Cleveland Clinic London will combine the best of Cleveland Clinic with the best of UK healthcare.
Play Now