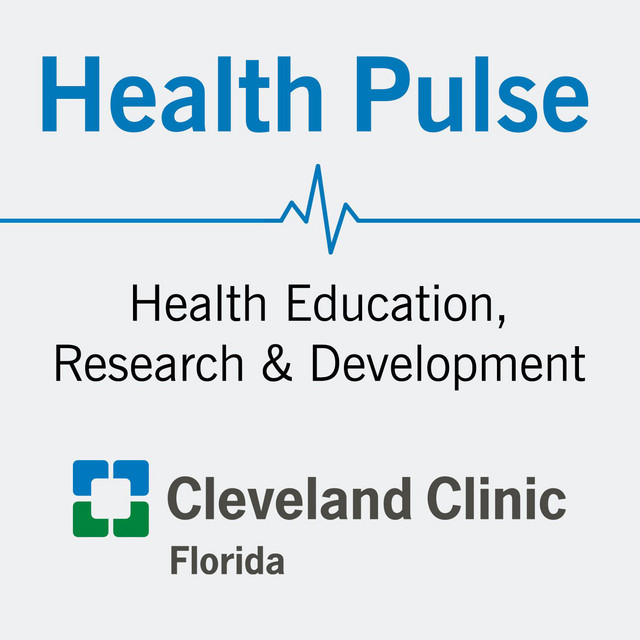 Health Pulse
A Cleveland Clinic Florida Health Education, Research and Development Podcast. Featuring Conor Delaney, MD, PhD, CEO and President of Cleveland Clinic Florida interviewing key leaders across the Florida Region on innovation, experience and growth. Key topics surround the health and wellbeing of the community and the advances in healthcare to support them.
Subscribe:
Most Recent Episode
Improving the Quality of Life through Transplantation
Often, when we think of organ donations we think about organ donations that occur after the donor has passed away. However, some organs can be donated from living donors. When organ transplant recipients are paired with a living donor, they can receive an organ much earlier in the process and spare themselves a long uncertain wait. Many of these donors are family members, relatives, or individuals who remain anonymous. Today, Dr. Delaney is joined by two expert physicians in the field of transplantation, Dr. Antonio Pinna and Dr. Bobby Zervos.
Play Now
All Health Pulse Episodes
All Health Pulse Episodes
August 30, 2022
Keeping the Weston Community Healthy, Active, and Engaged
The City of Weston is a beautiful community in Southwestern Broward County, bordered by the Florida Everglades to the West and twenty minutes from Fort Lauderdale's beaches to the East. Weston has been ranked as one of the top cities in the country to live due to the excellent school systems, outstanding levels of public safety, and pristine landscapes. The City of Weston also provides many opportunities for its residents to stay healthy, active, and engaged in the community. On this podcast, Mayor of Weston Margaret (Peggy) Brown joins us to talk about some of these healthy living initiatives.
Play Now
August 12, 2022
Diagnosing, Treating, and Caring for Structural Heart Disease
Structural heart disease refers to abnormalities in the structure of the heart, including defects in the heart's valves, walls, chambers and muscles. This is a condition that can be present at birth (congenital) or can develop as you age. Dr. Mahmoud Traina joins us to discuss some of the latest advancements in the diagnosis, treatment and care for this disease.
Play Now
July 28, 2022
Latest Developments in Advanced Endoscopy
Advanced endoscopic procedures allow physicians to diagnose and treat a variety of gastrointestinal disorders, including abdominal pain, vomiting, and bleeding from the intestinal tract. Dr. Ammar Kheir, gastroenterologist and leading advanced endoscopy expert, discusses the latest innovations in the field, including advances in endoscopic imaging, endoscopic resection, and artificial intelligence in colonoscopies.
Play Now
July 15, 2022
Driving the Culture of Zero Harm and High Reliability Healthcare
At Cleveland Clinic, we are committed to achieving zero harm. We continue to remove barriers and encourage caregivers to speak up when they see improvement opportunities and difficult situations. Our vision is to improve and transform the quality of healthcare. Critical to our success is ensuring Cleveland Clinic's caregivers are consistently working together to create and lead change that positively impacts how care is delivered.
Play Now