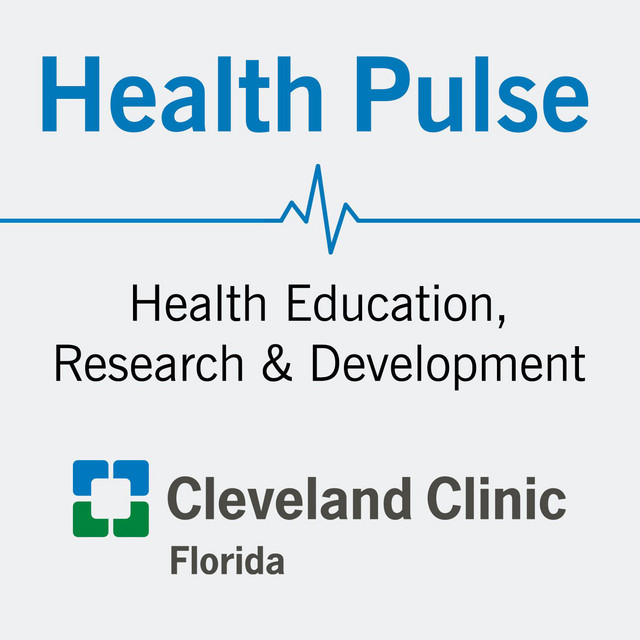 Health Pulse
A Cleveland Clinic Florida Health Education, Research and Development Podcast. Featuring Conor Delaney, MD, PhD, CEO and President of Cleveland Clinic Florida interviewing key leaders across the Florida Region on innovation, experience and growth. Key topics surround the health and wellbeing of the community and the advances in healthcare to support them.
Subscribe: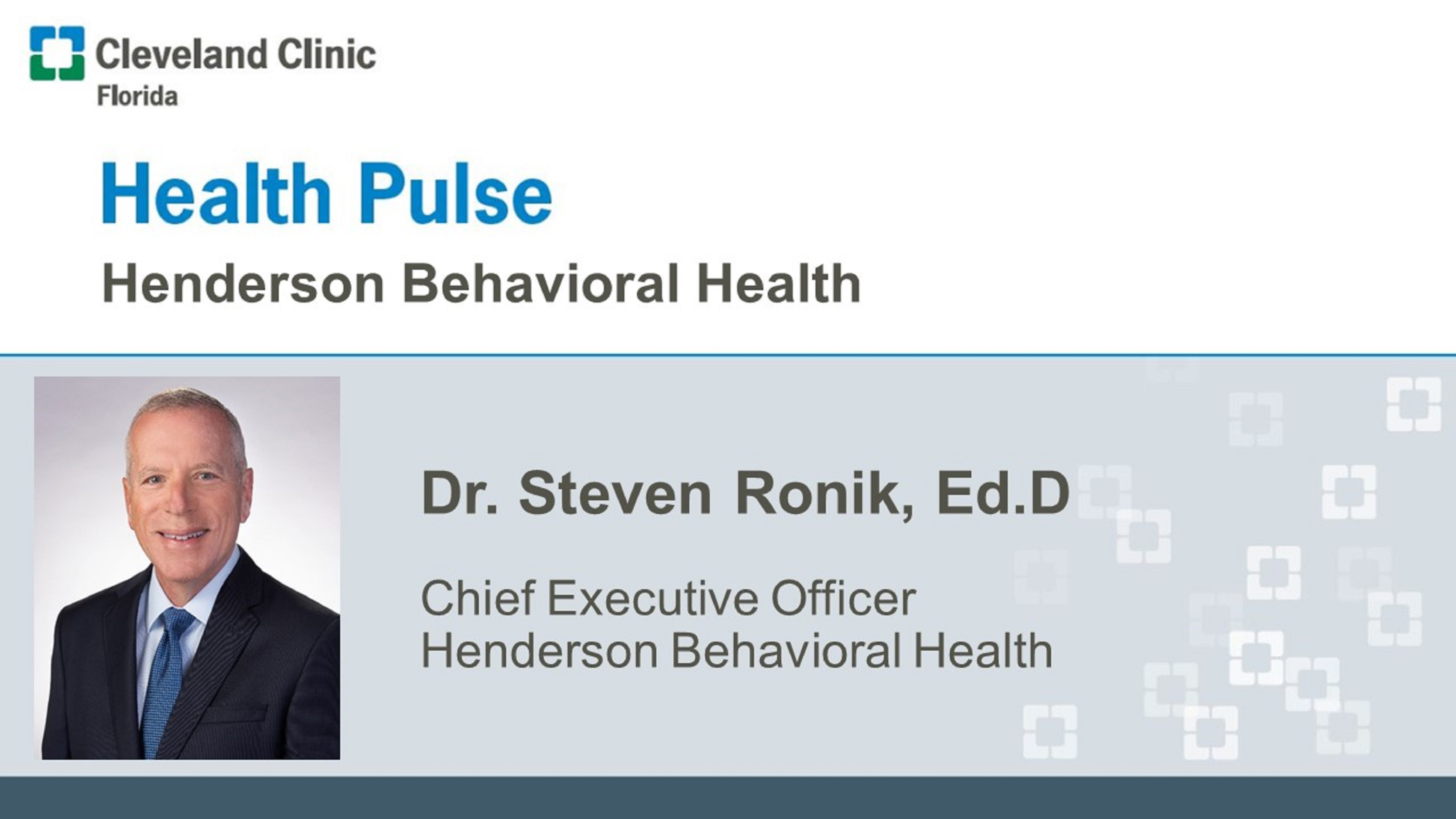 Featured Episode
Henderson Behavioral Health
Dr. Steven Ronik is the Chief Executive Officer for Henderson Behavioral Health. Henderson is a nationally recognized behavioral health system, known for its innovative and leading evidence-based clinical services. Henderson aims to be the premier provider of accessible, cost-effective, and quality behavioral health services in South Florida. Dr. Steven Ronik joins this podcast to talk about some of the services and programming Henderson provides to the South Florida community.
Play Now
All Health Pulse Episodes
All Health Pulse Episodes
April 27, 2023
Do the Robot(ic)-Assisted Bronchoscopy
Robotic-assisted bronchoscopies have made it possible to reach and biopsy more pulmonary nodules than ever before, a critical step for the definitive diagnosis of lung cancer. Robotic-assisted bronchoscopies allow for greater flexibility, improved visualization, and increased diagnostic yields, which as a whole improve the ability to detect lung cancer in its early stages. Today's guest is Dr. Ivan Romero-Legro, a board-certified pulmonologist at Cleveland Clinic Florida, specializing in adult interventional pulmonology and adult critical care who helped build the robotic-assisted bronchoscopy program at Cleveland Clinic Florida.
Play Now
March 20, 2023
Cleveland Clinic Global MedAssist Program
Cleveland Clinic Global MedAssist Program, known as GMAP and Powered by VIGILINT, provides health security to global travelers. While most travelers think of physical security, health security represents a significant threat to a successful adventure, family vacation or business trip. Cleveland Clinic and VIGILINT developed GMAP to provide connectivity to health care resources for global travelers. GMAP reduces medical-related stress for global travelers by providing world class care through its telemedicine program. Through a single point of contact, global travelers have real time, unlimited access to the GMAP Medical Operations Center, emergency medicine physicians, and Cleveland Clinic specialists and subspecialists. Dr. Jonathan Schaffer, Cleveland Clinic Orthopaedic surgeon and GMAP Program Director, joins us today to talk about this program.
Play Now
January 19, 2023
Innovation in Cardiovascular Medicine
Dr. Jose L. Navia is the Director of the Heart and Vascular Center at Cleveland Clinic Florida, Chairman of Cardiothoracic Surgery in Florida, and a Distinguished Chair in Heart and Vascular Research. Dr. Navia is also a Professor of Surgery at Cleveland Clinic Lerner College of Medicine and an internationally known cardiovascular and thoracic surgeon. With 30 patents to his name, Dr. Navia has made numerous advances in cardiovascular medicine. Today, Dr. Navia joins us on the Health Pulse podcast to speak on a particularly special past case of his, as well as his passion and drive for innovation.
Play Now
November 28, 2022
Cycling With Heart
Dr. Nicholas Brozzi is a cardiothoracic surgeon who has been with Cleveland Clinic since 2008. Dr. Brozzi is an expert in the field of heart transplantation and mechanical circulatory support. He joins us today to talk about a very special patient of his, Jaime. Jaime is a fellow South Florida Weston Hospital physician with a passion for cycling. One morning, Jaime was out on one of his regular early morning bike rides when he collapsed on the road due to a heart attack and was rushed to Cleveland Clinic Florida. Dr. Brozzi is here with us to discuss the patient, the case, and some of the latest advancements in heart transplant care that helped care for Jaime.
Play Now