Cardiac Consult
A Cleveland Clinic podcast exploring heart, vascular and thoracic topics of interest to healthcare providers: medical and surgical treatments, diagnostic testing, medical conditions, and research, technology and practice issues.
Subscribe: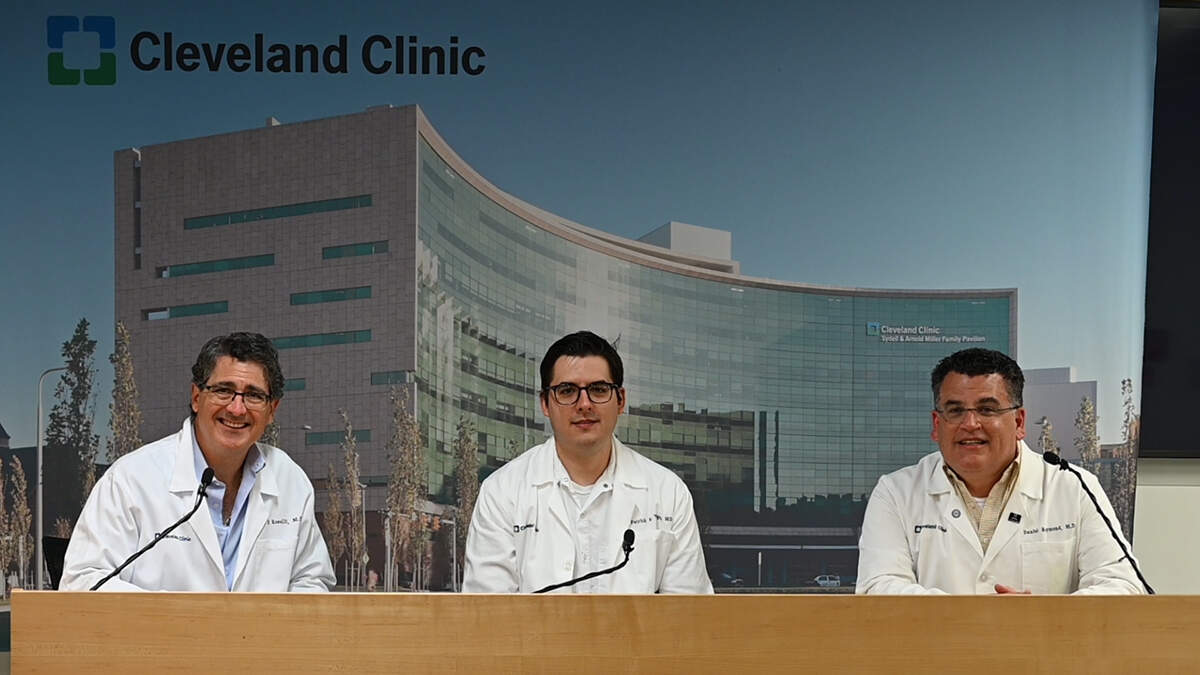 Featured Episode
Pectus Excavatum: Modified Ravitch Combined with Cardiac Surgery
Some patients who have pectus excavatum also have cardiovascular problems, including congenital heart defects, valve disease, connective tissue disorders, and aorta disease. Repair of both problems in the same surgery can help patients feel better and look better with recovery from only one surgery. An experienced multidisciplinary team is necessary to determine the best treatment plan for the patient, plan the best surgery approach, insure the best recovery and have the best outcomes. Listen to Eric Roselli, MD, Daniel Raymond, MD, and Patrick Vargo, MD discuss their approach.
Play Now
All Cardiac Consult Episodes
All Cardiac Consult Episodes
July 29, 2021
Lead Management
Dr. Oussama Wazni, Section Head, Electrophysiology and Pacing, leads a discussion with Drs. Bruce Wilkoff and Thomas Callahan on lead management: indications for lead extraction including infection and dysfunction; lead abandonment vs. extraction; strategies to decrease complications during extraction and rescue strategies if complications occur. Last, they provide an overview of the team approach to extraction and post extraction treatment planning.
Play Now
July 22, 2021
Talking Tall Rounds®: Pericardial Diseases - A New Renaissance in Imaging and Treatment
Dr. Douglas Johnston joins Dr. Eric Roselli to highlight a new renaissance in the treatment of pericardial diseases.
Play Now
July 15, 2021
Aortic Valve Surgery in the Young Patient – a look at the Ross Procedure
There are many factors that go into decision making when aortic valve surgery is needed in children and young adults. Drs. Hani Najm, Gosta Pettersson, and Eric Roselli discuss the many considerations that go into choosing the Ross Procedure: advantages and disadvantages, patient-surgeon shared decision making, alternative options, the impact of TAVR on surgical choice, considerations when other valves are affected, surgical techniques to prevent future failure, and what happens if the Ross Procedure fails over time - how to get the best outcome with a reoperation.
Play Now
July 8, 2021
Talking Tall Rounds®: Reoperations on the Degenerated Aortic Valve & Root
Dr. Eric Roselli hosts Dr. Gosta Pettersson to discuss new and improved solutions for reoperations on the degenerated aortic valve and root.
Play Now