Cardiac Consult
A Cleveland Clinic podcast exploring heart, vascular and thoracic topics of interest to healthcare providers: medical and surgical treatments, diagnostic testing, medical conditions, and research, technology and practice issues.
Subscribe: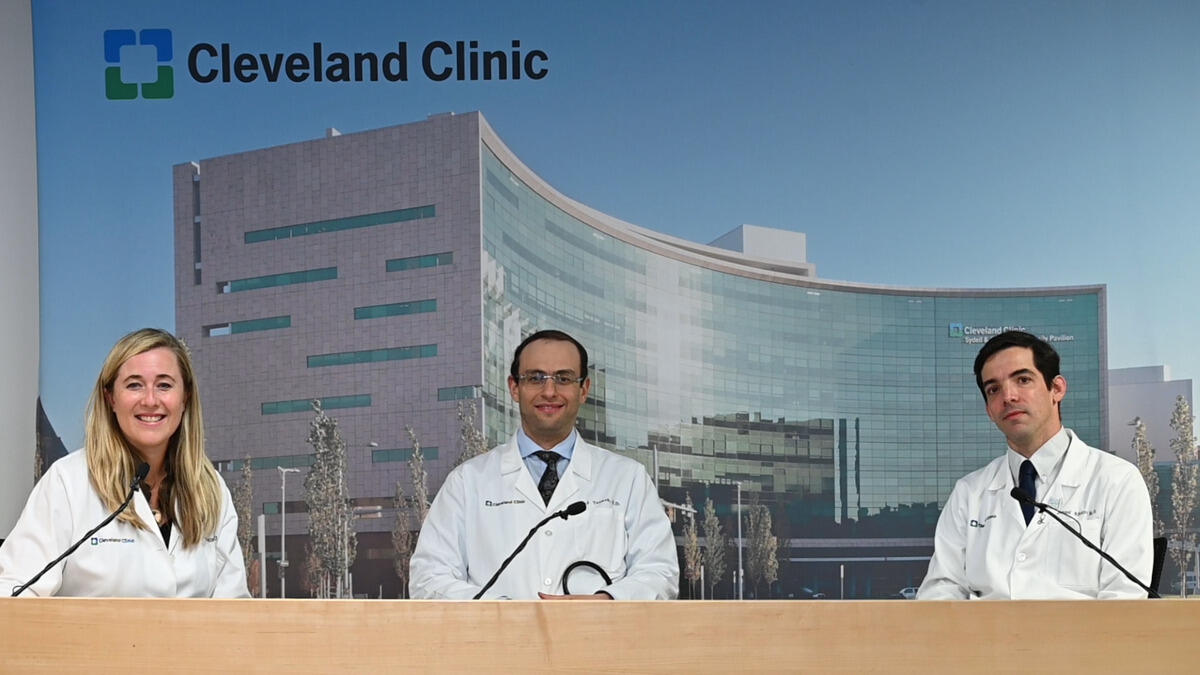 Featured Episode
Cardiac Sarcoidosis
Managing patients with cardiac sarcoidosis can be difficult. This condition can affect the heart in multiple ways. Dr. Christine Jellis, Dr. Manuel Ribeiro Neto and Dr. Ziad Taimeh discuss a multidisciplinary approach to diagnosing and treating patients with cardiac sarcoidosis.
Play Now
All Cardiac Consult Episodes
All Cardiac Consult Episodes
November 25, 2021
Talking Tall Rounds®: Incidentally Discovered Lung Nodules during Cardiac Testing
Dr. Sudish Murthy discusses the management of incidentally discovered lung nodules during cardiac testing.
Play Now
November 18, 2021
Cardio-Oncology
Some cancer treatments may cause lasting damage to the heart, especially if the patient already has risk factors for cardiovascular disease. Dr. Steve Nissen is joined by Dr. Patrick Collier and Dr. Rohit Mougdil from Cleveland Clinic's Cardio-Oncology Center to discuss management strategies for this patient population.
Play Now
November 11, 2021
Talking Tall Rounds®: Comprehensive Care of the Marfan Patient and Family
Dr. Lars Svensson and Dr. Sagar Kalahasti provide an overview of the recent Tall Rounds session highlighting collaborative and comprehensive care of the Marfan patient and family.
Play Now
November 4, 2021
Physiologic Pacing
Physiologic pacing is an approach to treat patients with complete heart block that minimizes pacing induced cardiomyopathy and heart failure. Dr. Oussama Wazni, Section Head, Cardiac Electrophysiology and Pacing, and Dr. Roy Chung, Director of Physiologic Pacing Center, discuss physiologic pacing at Cleveland Clinic: outcomes, indications, benefits, patient selection and contraindications of this type of pacing.
Play Now