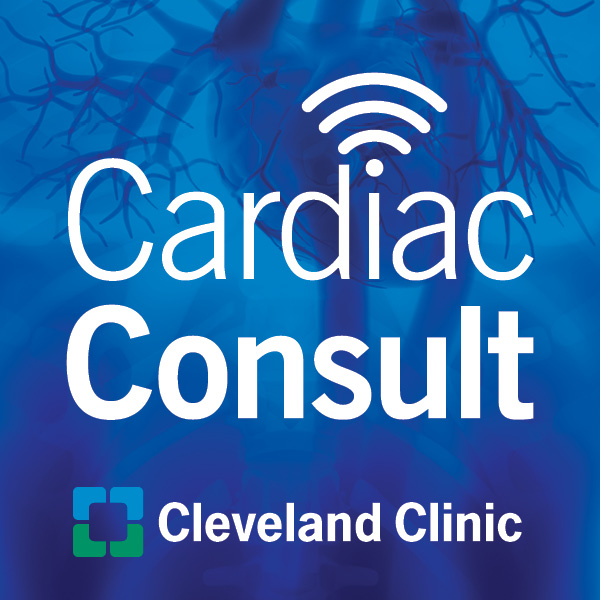 Cardiac Consult
A Cleveland Clinic podcast exploring heart, vascular and thoracic topics of interest to healthcare providers: medical and surgical treatments, diagnostic testing, medical conditions, and research, technology and practice issues.
Subscribe: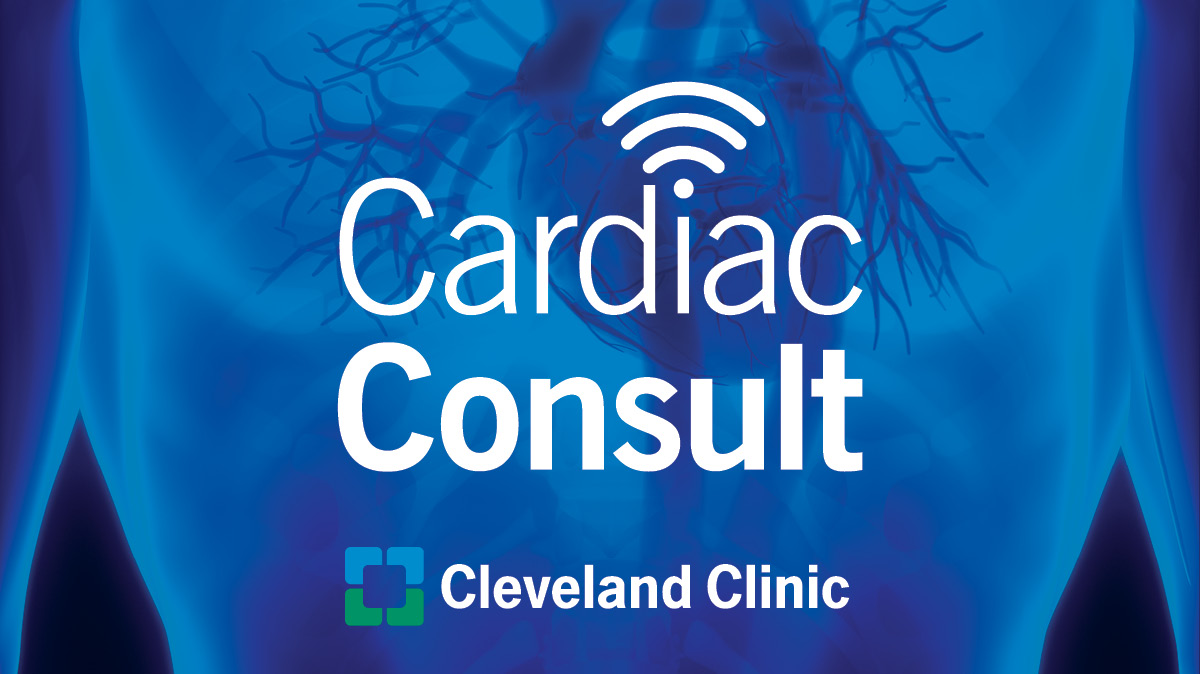 Featured Episode
Lymphedema Management
It can be challenging to manage lymphedema. It is a chronic disease that requires patients' adherence to the treatment plan. Dr. Douglas Joseph, one of the medical directors of the multi-disciplinary lymphedema clinic, provides an overview of lymphedema management.
Play Now
All Cardiac Consult Episodes
All Cardiac Consult Episodes
January 26, 2023
CLE Care of Aortic Disease: Thoracoabdominal Aortic Aneurysm
Paul Cremer, MD, provides an overview of imaging modalities for detection and assessment, Andrew Bauer, MD, discusses the intraoperative CTA perspective, and Sagar Kalahasti, MD, highlights postoperative management and considerations.
Play Now
January 19, 2023
Sudden Cardiac Arrest on the Field: Now What?
Sudden cardiac arrest or death can be traumatic for everyone involved. The important thing to focus on is immediate emergency medical attention and resuscitation. Dr. Michael Emery and Dr. Tamanna Singh, Co-Directors of the Sports Cardiology Center, discuss considerations for patients who have experienced sudden cardiac arrest on the field.
Play Now
January 12, 2023
CLE Care of Aortic Disease: Arch, Descending and Congenital Aorta
Overview of the Phases of Care: Dr. Joanna Ghobrial - Preoperative Phase: Diagnosis, Optimizing Medical Tx, and When to Intervene, Dr. Eric Roselli - Intraoperative Surgical / Interventional Perspective: Open vs Endo vs Hybrid, and Dr. Margaret Fuchs - Postoperative Phase: Lifestyle Recommendations and Providing Lifelong Care and Surveillance.
Play Now
January 5, 2023
A Review of VT
The Ventricular Arrhythmia Center at Cleveland Clinic utilizes a multidisciplinary approach to managing patients with VT. Oussama Wazni, MD, MBA, speaks with Pasquale Santangeli, MD, PhD, the Director of the Ventricular Arrhythmia Center, about treatment techniques for patients with ventricular arrhythmias.
Play Now