Cardiac Consult
A Cleveland Clinic podcast exploring heart, vascular and thoracic topics of interest to healthcare providers: medical and surgical treatments, diagnostic testing, medical conditions, and research, technology and practice issues.
Subscribe: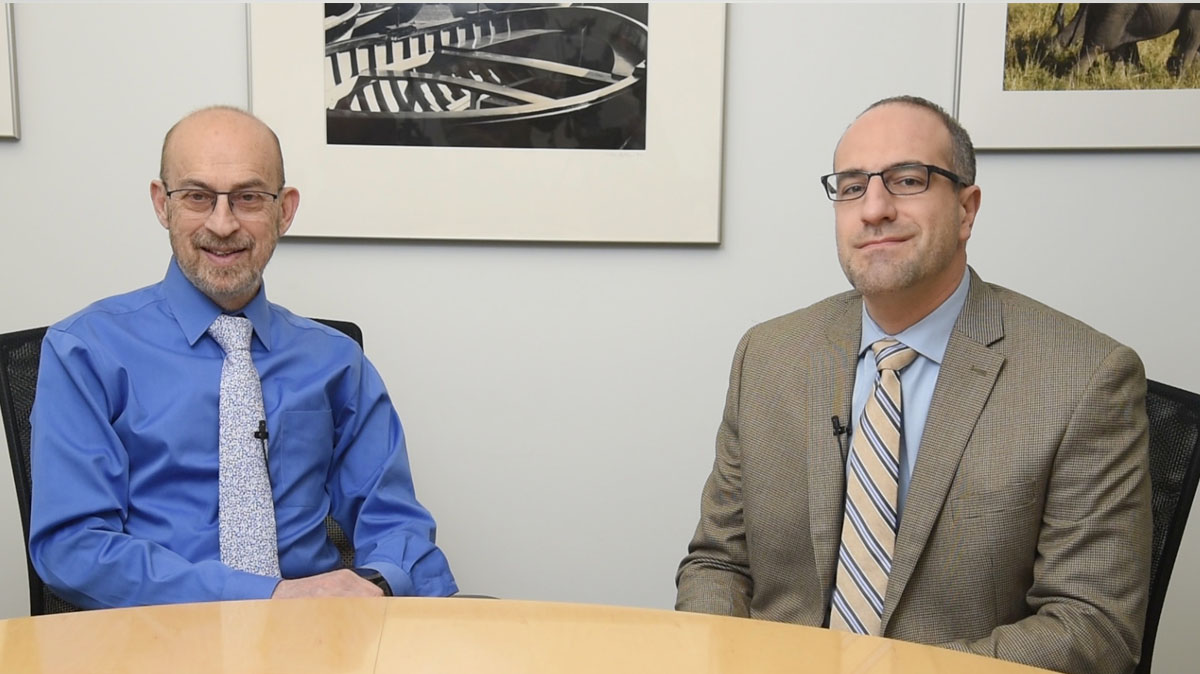 Featured Episode
Advances in hospital-based monitoring, analysis and responsiveness
Steven Nissen, MD talks with Daniel Cantillon, MD , staff electrophysiologist and Medical Director for Cleveland Clinic's Central Monitoring Unit about advanced approaches to telemetry monitoring for hospitalized patients. Dr. Cantillon leads a large central monitoring unit with sophisticated technology and risk stratification tools, triage algorithms and protocols and a well-trained staff. Dr. Cantillon and Dr. Nissen discuss the factors measured, what goes into the algorithms and how this type of technology can prevent emergency events – or allow for treatment before an emergency event occurs; as well as hopes for future technology and research.
Play Now
All Cardiac Consult Episodes
All Cardiac Consult Episodes
March 14, 2019
STEMI Outcomes in High Risk Populations (11:75)
Dr. Venu Menon, Director of the Cardiac Intensive Care Unit and the Cardiovascular Fellowship Program talks with Dr. Anirudh Kumar, a second year cardiovascular fellow about his recent research related to two high risk populations of STEMI patients, those with cardiogenic shock and those who present with cardiac arrest who underwent PCI. The findings were shared related to short and long-term outcomes in these two patient populations. In addition, he describes how and if new STEMI protocols had an impact on these high risk patients.
Play Now
March 7, 2019
Percutaneous Valves: Aortic and Mitral - prior successes and where are we going? (15:73)
Dr. Steven Nissen sits down with heart surgeon and surgical director of the Percutaneous Valve Program, Stephanie Mick, MD and Samir Kapadia, MD, Section Head Interventional Cardiology and interventional director of the Percutaneous Valve Program to talk about percutaneous valves – what have we learned over the past 14 years; how decisions are made to determine a transcatheter or surgical approach; timing of evaluation and treatment; what is unique about the mitral valve and what is on the horizon.
Play Now
March 5, 2019
Tall Rounds: Treatment of Bicuspid Aortic Valve Disease
Eric Roselli, MD, Director of the Aorta Center at Cleveland Clinic leads the discussion on treatment of bicuspid aortic valve (BAV) disease. Joanna Ghobrial, MD discusses family screening; Leonardo Rodriguez, MD reviews clinical presentation; Milind Desai, M D discusses imaging; Douglas Johnston, MD covers valve choice in the young patient; Amar Krishnaswamy, MD & Samir Kapadia, MD covers patient candidates for TAVR and valve-in-valve; and finally Vidyasagar Kalahasti, MD discusses connective tissue disorders in bicuspid aortic valve disease. After listening, join us for the Tall Rounds® presentation on Bicuspid Aortic Valve Disease.
Play Now
February 28, 2019
Long Term Outcomes after Aortic Valve Surgery in Patients with Aortic Regurgitation
Cleveland Clinic cardiologist Dr. Milind Desai discusses a paper published in JACC Imaging studying 865 patients who underwent aortic valve surgery with severe aortic regurgitation. Baseline ejection fraction and LV strain were studied pre-procedure and post procedure to look at the impact of these values and overall mortality. Dr. Desai discusses the findings of the study and implications for future evaluation of patients with aortic regurgitation. Study can be reviewed in JACC Imaging,
Play Now