Cardiac Consult
A Cleveland Clinic podcast exploring heart, vascular and thoracic topics of interest to healthcare providers: medical and surgical treatments, diagnostic testing, medical conditions, and research, technology and practice issues.
Subscribe: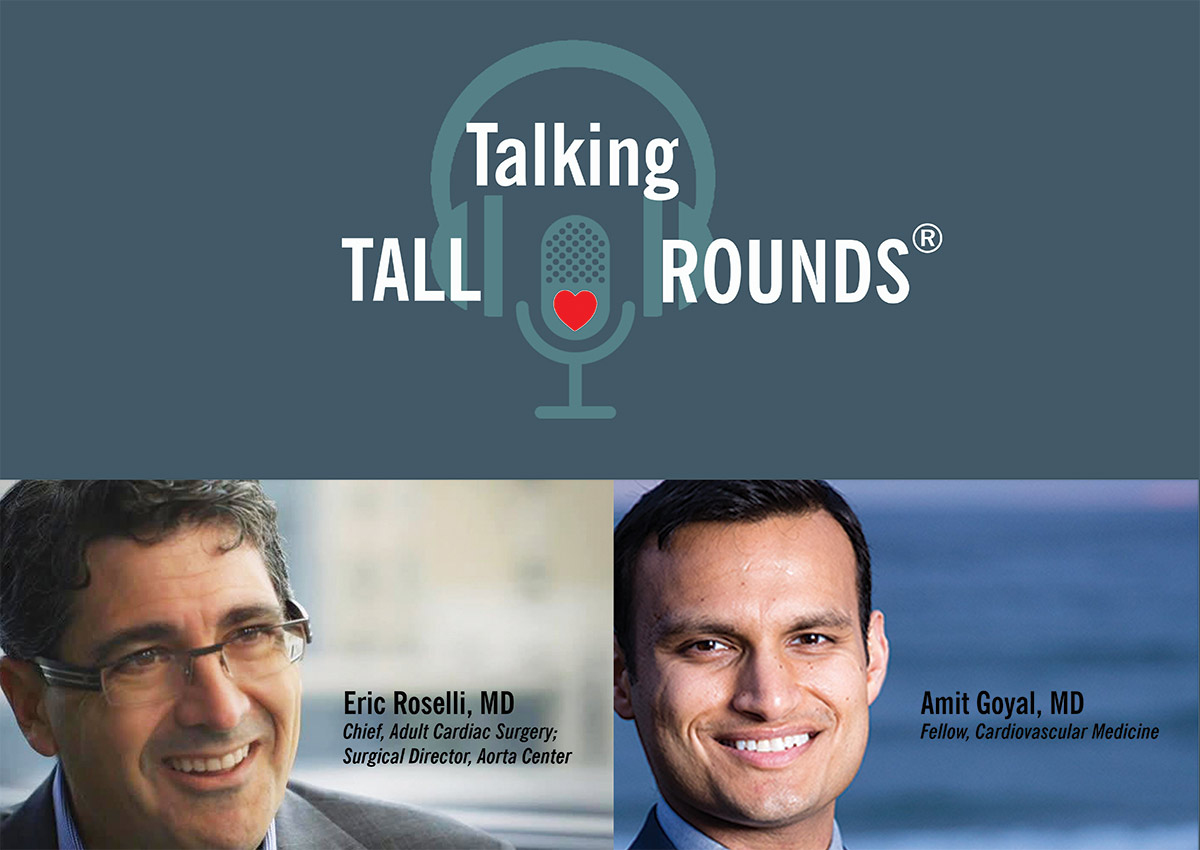 Featured Episode
Talking Tall Rounds®: Heart Failure with Preserved Ejection Fraction: Old Challenges, New Advances
Dr. W.H. Wilson Tang provides an overview of novel approaches defining HFpEF and management strategies.
Play Now
All Cardiac Consult Episodes
All Cardiac Consult Episodes
January 7, 2021
INOCA (Ischemia with No Obstructive Coronary Arteries)
Patients who present with angina or even myocardial infarction may show mild or no coronary artery disease on coronary angiography. This condition, called INOCA or ischemia with no obstructive coronary arteries, is caused by microvascular dysfunction or vasospastic disorders. Dr. Khaled Ziada, a cardiologist at Cleveland Clinic specializes in this disorder and discuss how this condition is diagnosed and currently treated.
Play Now
December 31, 2020
Oral Anticoagulation vs Left Atrial Appendage Closure After AF Ablation (OPTION Trial)
Dr. Saliba and Dr. Wazni discuss the challenges of patients who would like to stop anticoagulation after atrial fibrillation ablation. The OPTION study is a research trial looking at the safety and effectiveness of the WATCHMAN device used for left atrial appendage closure vs. oral anticoagulants in patients with non valvular atrial fibrillation.
Play Now
December 24, 2020
Talking Tall Rounds®: Team Based Approach to Cardio-Obstetrics
Dr. Eric Roselli and Dr. Amit Goyal discuss cardio-obstetrics and a team based approach to patient care.
Play Now
December 17, 2020
Aortic Aneurysms
Aorta Center vascular surgeon Dr. Sean Lyden and cardiovascular medicine specialist Dr. Scott Cameron talk about information providers may find helpful, such as screening guidelines; risk factors; unusual findings during a physical exam; when patients should be referred to an aortic specialist; and treatment options from minimally invasive to open approaches.
Play Now