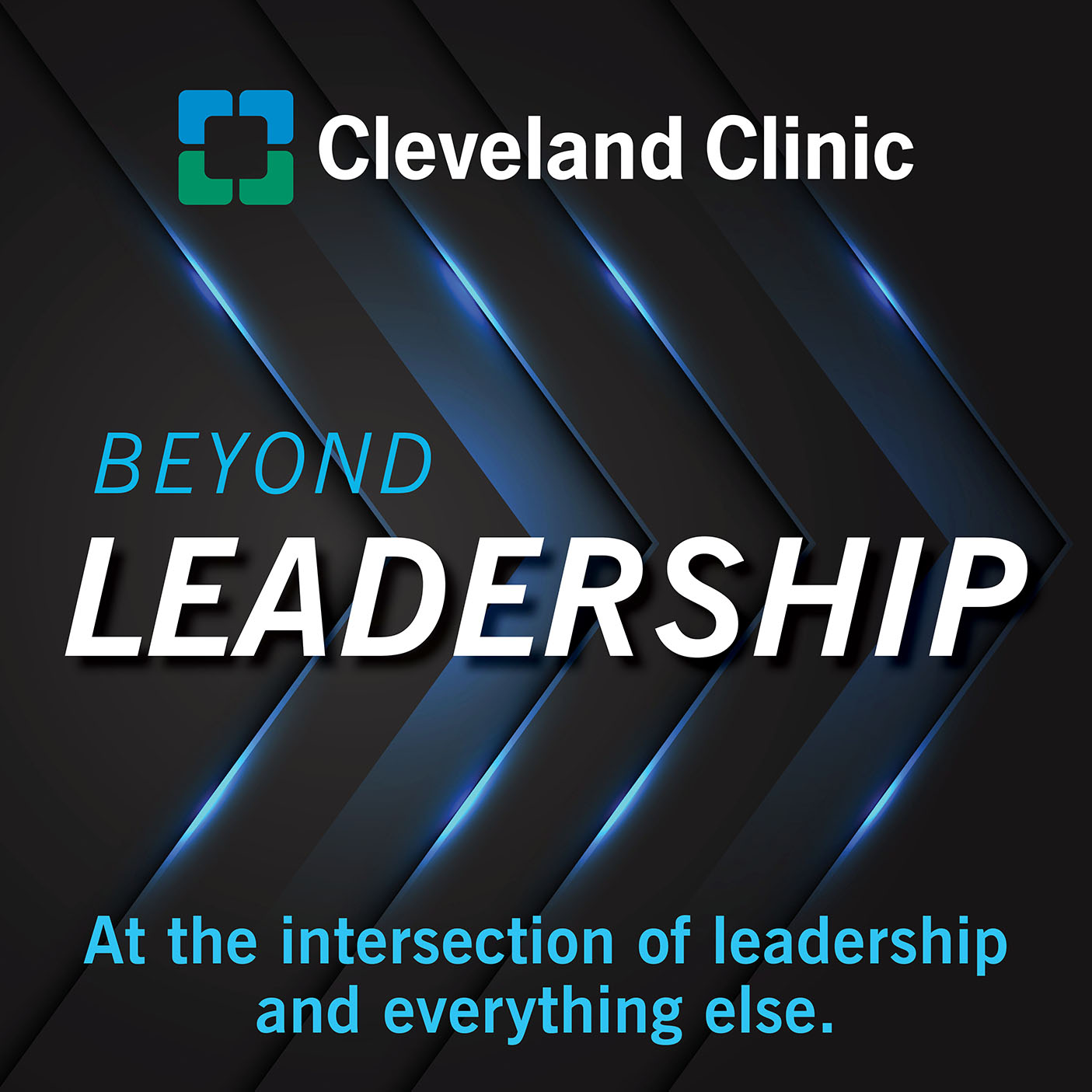 Beyond Leadership
At the Intersection of Leadership and Everything Else With Brian Bolwell, MD
A Cleveland Clinic podcast escorts you through a network of thought leaders, sharing world-class insight on leadership and cutting-edge hospital management approaches. They will inspire and perhaps compel you to reinvent your practices.
Developed and managed by Cleveland Clinic Global Executive Education.
Subscribe:
Featured Episode
Dr. Brian Bolwell's Journey of Humility and Leadership
Introducing the host of Cleveland Clinic podcast Beyond Leadership Dr. Brian Bolwell, who shares his ongoing leadership journey with Gina Cronin, Chief Talent Officer of Cleveland Clinic. This long-time physician leader has a passion for connecting with caregivers, instinctively knowing that at the intersection of humility and leadership, three fundamental principles define what matters most.
Play Now
All Beyond Leadership Episodes
All Beyond Leadership Episodes
January 10, 2021
Harvard CFO Tom Hollister Speaks to the Power of Never Again
Tom Hollister, CFO of Harvard University, talks to the power of Never Again and the importance of open and authentic leadership to build teams. How to not make the same mistake twice, focus on forgiveness rather than punishment, achieve alignment of purpose, and how that funny word for the workplace–love—can help teams succeed.
Play Now
January 9, 2021
Dr. Rakesh Suri Recounts Emerging Pandemic in UAE
Dr. Rakesh Suri, CEO of Cleveland Clinic Abu Dhabi, recounts the staggering challenge of the emerging health crisis in the UAE - COVID-19. When no regulators had been exposed to COVID-19 yet, he eloquently describes how his leadership philosophy and team approach proved invaluable when there was no one to call for help.
Play Now