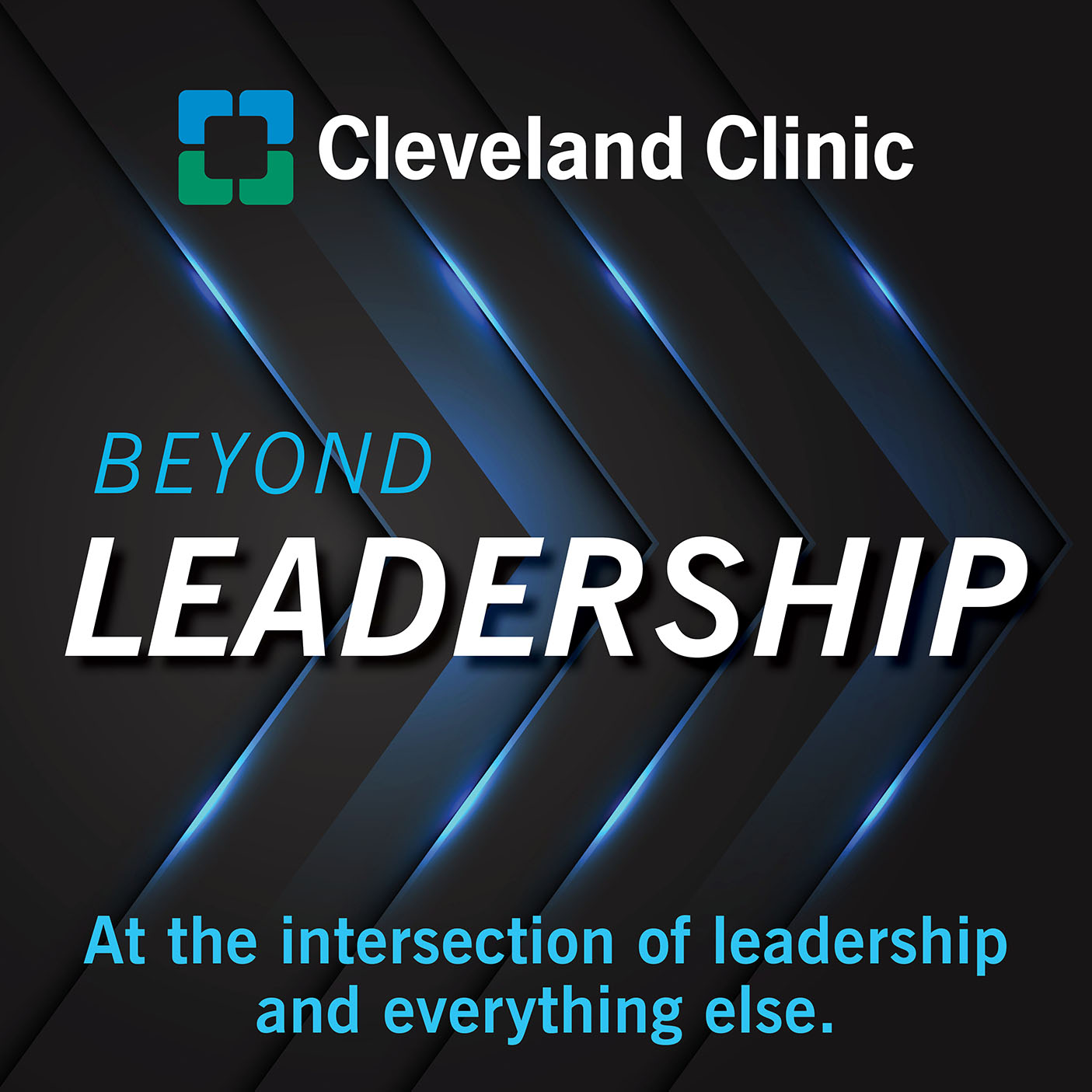 Beyond Leadership
Host Dr. Brian Bolwell escorts you through a network of thought leaders, sharing world-class insight on leadership and cutting-edge hospital management approaches. They will inspire and perhaps compel you to reinvent your practices – and yourself.
Developed and managed by Cleveland Clinic Global Executive Education.
Subscribe:
Featured Episode
The Importance of Authentic Leadership with Cindy Hundorfean
Cindy Hundorfean, EMBA, President and Chief Executive Officer of Allegheny Health Network and former Chief Administrative Officer at Cleveland Clinic, discusses her leadership journey to CEO and the importance of being an authentic leader.
Play Now
All Beyond Leadership Episodes
All Beyond Leadership Episodes
October 15, 2021
Becoming a Leader of Leaders with Marc Harrison, MD
Marc Harrison, MD, President and CEO of Intermountain Healthcare and former CEO of Cleveland Clinic Abu Dhabi, discusses his national and international journey to leadership and the lessons he's learned along the way.
Play Now
September 29, 2021
Managing Career Transitions: From Frontline to Leadership with Donald Malone, MD
The decision to make a career transition while in a senior role can be a difficult one for executives to make. In this episode, Donald Malone, MD discusses his 32 year leadership journey at the Cleveland Clinic and his role as Department of Psychiatry and Psychology Chairman and president of Lutheran Hospital.
Play Now
August 27, 2021
Intro to Managing Career Transitions with Gina Cronin and Brian Bolwell, MD
Chief Talent Officer Gina Cronin and Chair of Physician Development Dr. Brian Bolwell get transparent about career changes that may or may not have gone so well. During this series of conversations, top leaders reveal their thoughts on how disruption led to new opportunities and even career heights.
Play Now
July 28, 2021
Leading With Why During Change with Steve Pohlman, Supply Chain Leader
Steve Pohlman, interim Chief Supply Chain and Support Services Officer at Cleveland Clinic leads a multi-disciplinary team that managed complex supply chain disruption with simple concepts learned as a leader. While rolling out a new inventory management system during the pandemic, he reminded his teams to explain the need for change to stakeholders by leading with why. He states, "Once they understand the why and where we're going to end up, then they want to know the what and the how. And it's ideally doing it with them, not to them. We're not going to do this to you, we're going to do this with you." Listen now.
Play Now