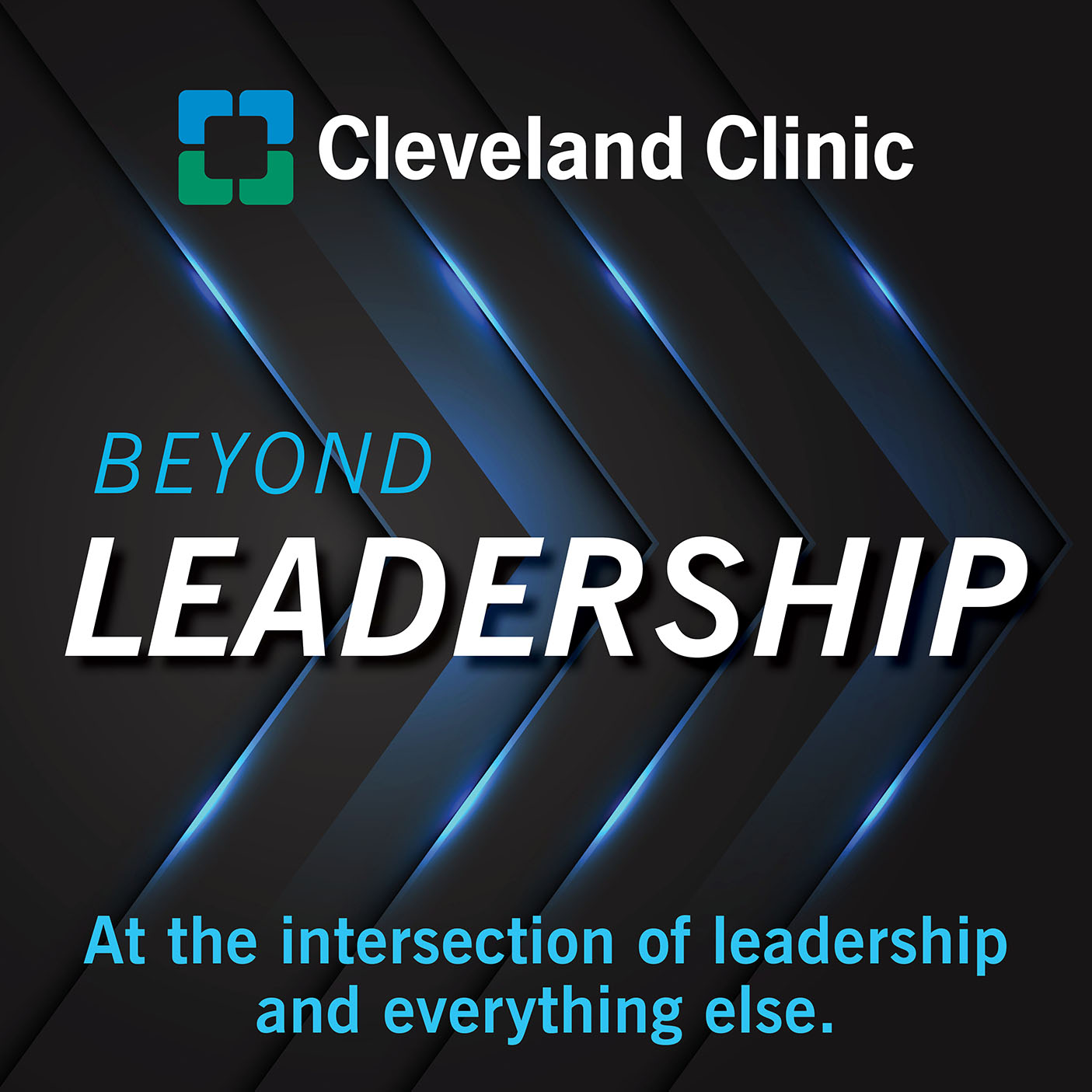 Beyond Leadership
Host Dr. Brian Bolwell escorts you through a network of thought leaders, sharing world-class insight on leadership and cutting-edge hospital management approaches. They will inspire and perhaps compel you to reinvent your practices – and yourself.
Developed and managed by Cleveland Clinic Global Executive Education.
Subscribe:
Featured Episode
It Is Not About You - Brian Donley, MD, Cleveland Clinic London CEO
SERIES: Inspiring Others | Driving Results - Pandemic shutdowns and lockdowns have slowed the virus but not these teams at work near Buckingham Palace. Amidst uncontrollable barriers, will Cleveland Clinic London open its doors for full operation on January 31, 2022. CEO Dr. Brian Donley points to his team of 250 caregivers who are staying on schedule by accomplishing great things in concert with hundreds of ancillary workers. How do they find inspiration? In this first in the series Inspiring Others | Driving Results, Dr. Donley expresses how crafting nine words to define their purpose -- compassionate caregivers transforming health and care for the world - offers a continual focus on members of the team. He believes every person wants meaning and purpose in the work they do. And it is purpose that drives passion and passion drives work effort. For every leader out there, he cautions, "Take advantage of the incredible privilege that you have to impact people in their professional and personal lives." Listen in and remember, sometimes it's not about you.
Play Now
All Beyond Leadership Episodes
All Beyond Leadership Episodes
March 25, 2021
Beyond Leadership NEW SERIES Inspiring Others | Driving Results with Gina Cronin and Brian Bolwell MD
How does a leader drive results and still nurture trusting relationships? In this new series, Inspiring Others | Driving Results, we will focus on great leaders who have achieved standout results while keeping balance and mastery in leading successful teams. What fundamental leadership principles do they rely on to inspire others? How do they practice self-reflection? Watch for the Inspiring Others | Driving Results series in the weeks ahead to listen in on meaningful conversations with authentic leaders willing to earnestly advocate for their best practices. Listen now to hear Dr. Bolwell provide a sneak peek of upcoming episodes.
Play Now
March 12, 2021
FBI expert Gordon Snow on leading through crisis, active shooter, terrorism and more
Relationships are critical whether leading through violent crimes, hostage rescue team or building neighborhood relationships. A presidential debate, an active shooter concern and other large scale events bring many security issues for all stakeholders. Replicating an intelligence cycle ensures understanding a threat and where responsibilities lay. Gordon Snow describes his vast experience with his breadth of knowledge in security.
Play Now
February 24, 2021
Matt Kutz PhD - Thinking in 3D with Contextual Intelligence
Can contextual intelligence – or CI – lead you to an epiphany? Dr. Matt Kutz says while it's not a super power, you can develop a unique perspective and absolutely make better decisions when you explore the principles of CI that help you better explore lessons learned from your past and even your future.
Play Now
February 18, 2021
Chief Information Security Officer Vugar Zeynalov - To Catch a [Cyber] Criminal
Vugar Zeynalov, Cleveland Clinic Chief Information Security Officer, brings his approach to leading businesses with heavily regulated global markets through high-stakes acquisitions, business expansion, and the adoption of emerging technologies in the face of cyber criminals.
Play Now