Most Recent Episodes
Ever feel unsteady, lightheaded or like the room is spinning around you? Vertigo and dizziness are common symptoms, but the causes can range from BPPV, to head injuries and migraines, to cardiovascular responses. Audiologist Julie Honaker explains the difference between feeling dizzy and having vertigo, and what to do when feeling unsteady takes over your life. She also addresses why vertigo can be worse at night and offers simple exercises that can provide relief.
Cleveland Clinic Chairman of Neurosurgery, Mike Steinmetz, MD discusses the latest advances in minimally invasive spine surgery, including new approaches and technologies, with host Alex Rae-Grant, MD.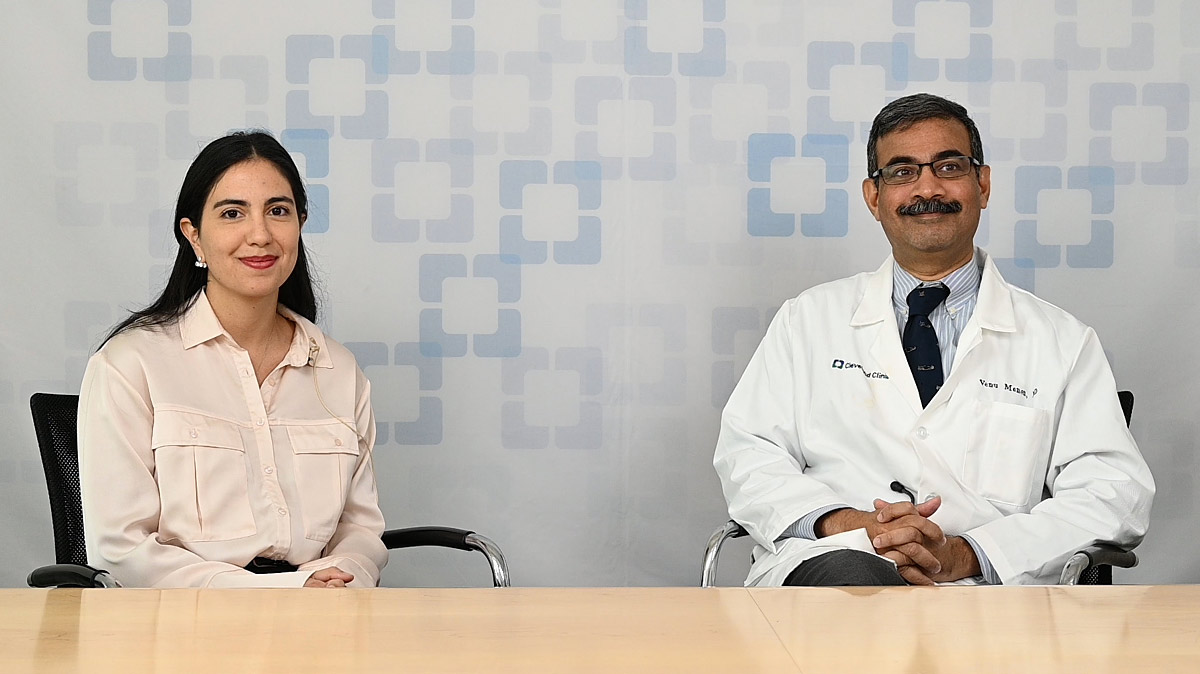 Dr. Venu Menon, Director of the Cardiovascular Fellowship Program and Section Head, Clinical Cardiology discusses with Erika Hutt, MD a first year cardiovascular fellow the use of the WATCHMAN, a left atrial appendage closure device, in patients with prior intracranial hemorrhage. Her study was recently published in Heart Rhythm. Drs. Menon and Hutt talk about the study, the patient population as well as the findings and what this means for this patient population in the future.