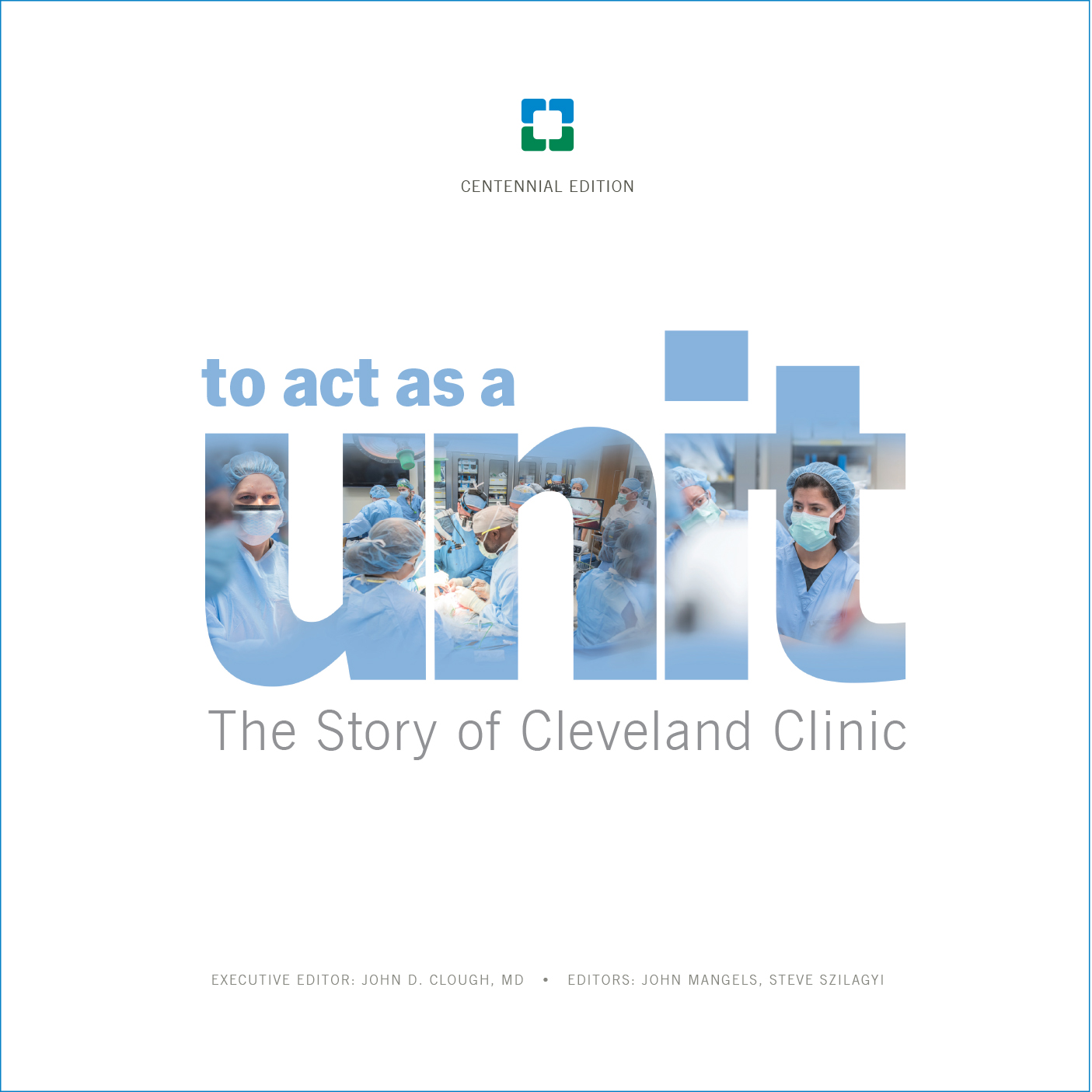 To Act as a Unit - The Story of Cleveland Clinic
To Act as a Unit is the official history of Cleveland Clinic, recounting its origins and growth from a small hospital to a world-renowned healthcare provider. It has been updated in recognition of Cleveland Clinic's Centennial in 2021, with accounts of the hospital system's recent history and its response to the COVID-19 pandemic.
Subscribe: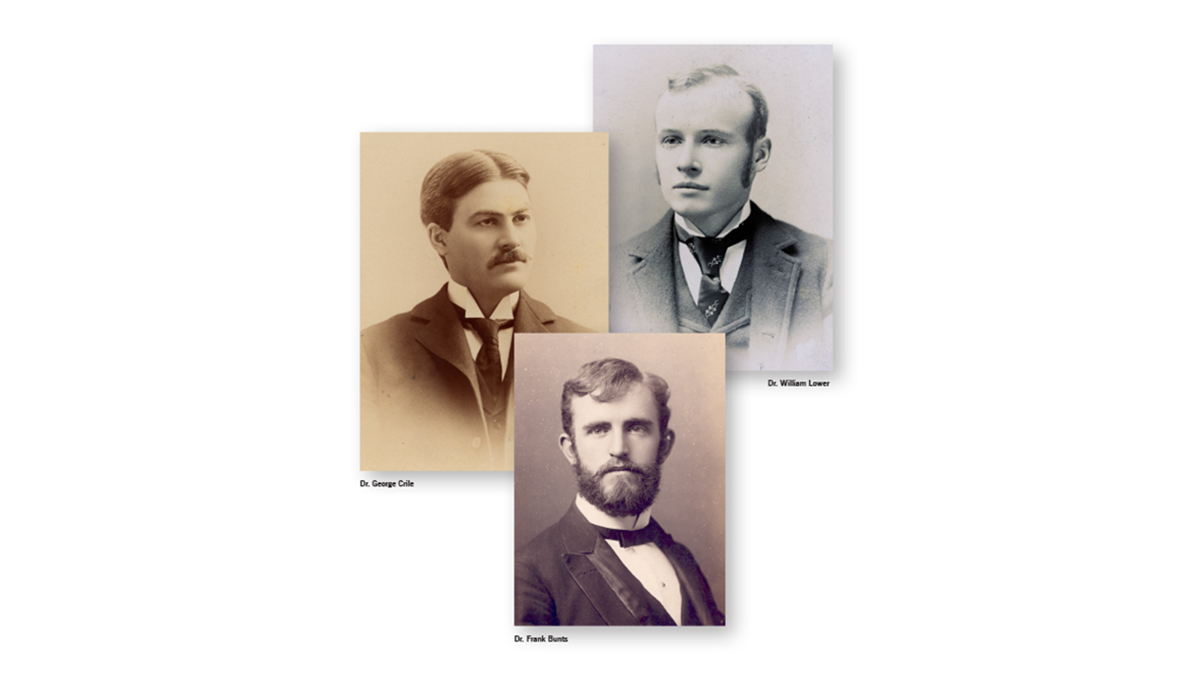 Featured Episode
To Act as a Unit - Episode 1: 1880-1890
Cleveland Clinic is a rare institution. It's not so much a place as an idea. The idea of teamwork ... the idea of collaboration for patient care … teamwork that extends to research and education … salaried physicians and group practice. This is a model of medicine that the world has looked to for inspiration in recent years. It's a model that has stood the test of time — and been tried by fire. This idea was the product of Drs. George Crile, Frank Bunts and William Lower — three remarkable physicians. The story of Cleveland Clinic begins in the aftermath of the American Civil War, when Cleveland Clinic's founders were born.
Play Now
All To Act as a Unit Episodes
All To Act as a Unit Episodes
October 10, 2021
To Act as a Unit - Episode 2: 1890 - 1910
Cleveland was a tough town in the 1890s. The young surgeons Crile and Bunts were so busy they needed to add another partner to the office. In 1892, they were joined by Dr. William Lower, Crile's cousin, who shared the partners' raging work ethic. As their reputations grew and patient volumes increased, Crile, Bunts and Lower moved to successively more spacious and better-equipped facilities. The "Office" years were a kind of golden age for the partners. "Through it all," Crile later wrote, "we managed to think and act as a unit."
Play Now
October 9, 2021
To Act as a Unit - Episode 3: 1910-1920
When America joined World War I in 1917, the three partners joined the Army and rounded up colleagues and nurses to form what was called the Lakeside Unit, after Cleveland's Lakeside Hospital. The partners introduced new ways of organizing Army hospitals and were impressed by military medicine. They recognized the benefits that could be obtained from a cooperating group of specialists. Before their return to the United States they began to formulate plans for the future.
Play Now
October 8, 2021
To Act as a Unit - Episode 4: 1920-1930
Before World War I, many people referred to The Office as the "Crile Clinic." But when Crile, Bunts and Lower - joined by a fourth partner, internal medicine specialist Dr. John Phillips - formed their new group practice and clinic, they named it the Cleveland Clinic Foundation for the city they loved. Among the unique propositions of this new foundation was that 25 percent or more of the net income would go to an endowment to support patient care, research, education and indigent care. On Saturday, February 26, 1921, Cleveland Clinic was dedicated and opened its doors at E.93rd and Euclid Avenue. But less than a decade later, a disaster almost wiped out the fledgling enterprise.
Play Now
October 7, 2021
To Act as a Unit - Episode 5: 1930-1940
Cleveland Clinic was coping with the fallout from a tragic fire and explosion that killed 123 patients, visitors and employees on May 15, 1929. The organization's unique model of medicine showed its value, as the Clinic not only survived the disaster and the Great Depression, but emerged with a greater reputation. The medical campus continued to grow in size and the focus on treatment, education and research moved forward.
Play Now