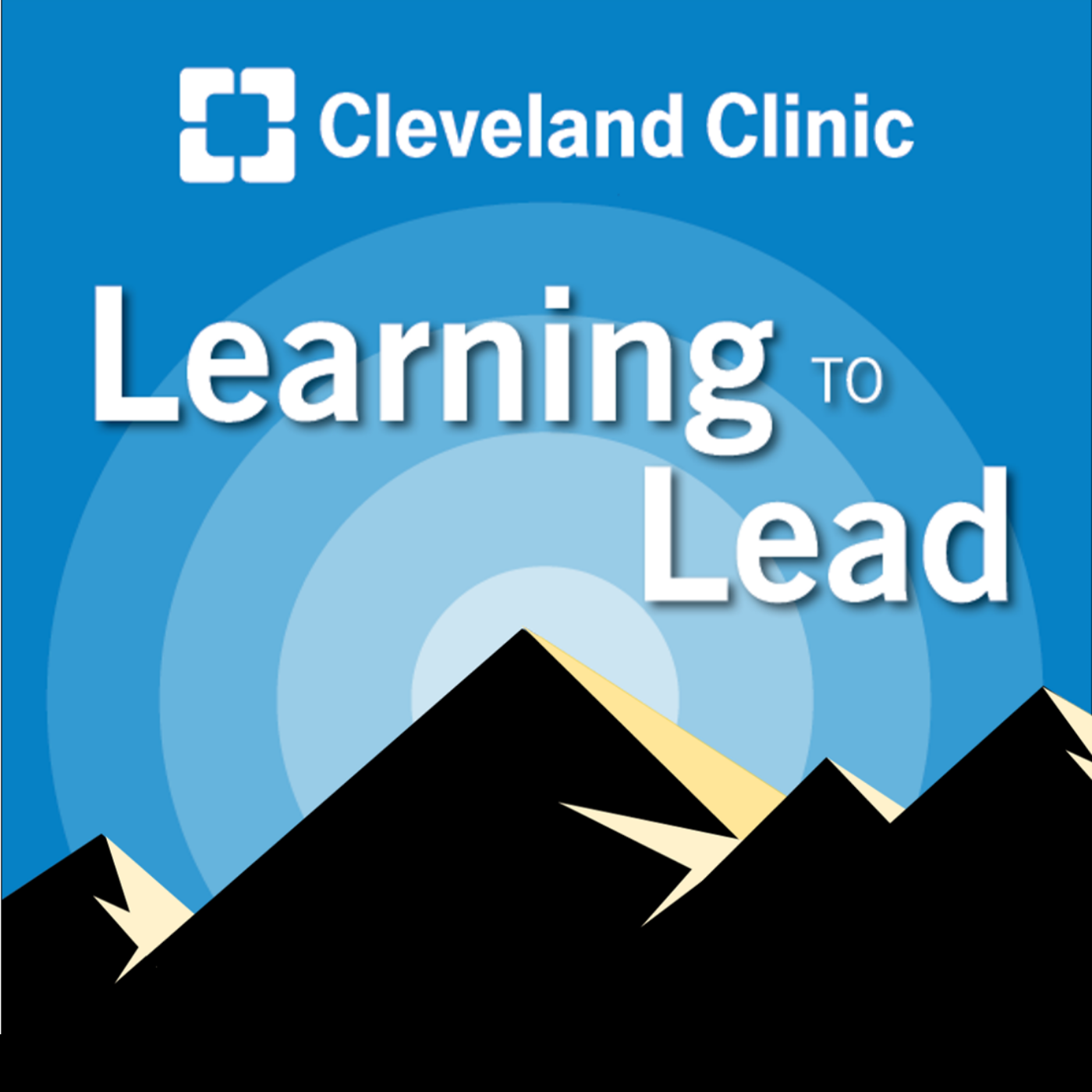 Learning to Lead
This podcast is designed for Cleveland Clinic caregivers looking to develop their leadership skills both personally and professionally. Listen in with leadership experts on the topics that matter most, and what makes our culture what it is at Cleveland Clinic. We'll hear from aspiring leaders to seasoned experts on hard lessons learned, best practices, and how to grow and develop. No matter where you are in your journey, this podcast is for you.
Subscribe:
Featured Episode
Leveraging Intellectual Resources using Structural Tension Old - Using Structural Tension as a Tool
Listen in as our very own Mandel Global Leadership and Learning colleague Laurie Miller and Renee Kolonick, the Executive Director for Hospital and Regional Operations discuss using Structural Tension as a leadership tool to leverage the intellectual resources of a diverse team.
Play Now
All Learning to Lead Episodes
All Learning to Lead Episodes
August 31, 2021
Inclusive Leadership Part 3: Diverse Teams are the Strongest Teams
In this third installment of our inclusive leadership series, we hear from Cleveland Clinic's Dr. James Hekman, Medical Director for the West Region and strong advocate of community health equality, on how to strive to create more inclusive teams.
Play Now
June 3, 2021
Veteran Leader: Taking Care of Those in Our Charge
In this second Veteran Leader episode, Marine Veteran and Cleveland Clinic Talent Acquisition Program Manager Andrew Guenther speaks with Pat Rios, Navy Veteran and Executive Director of Buildings and Design. Listen to their conversation on the how relationships and human interactions shaped Pat's professional development in the military and as a leader at Cleveland Clinic.
Play Now
May 14, 2021
Value of Safety & Quality
In this episode of Learning to Lead, Dr. Leslie Jurecko, Chief Safety and Quality Officer at Cleveland Clinic, shares her thoughts on just culture, how to have the bravery to speak up in difficult situations, and how all Cleveland Clinic caregivers can live the value of Safety and Quality through their work.
Play Now
April 30, 2021
Value of Integrity
Integrity is a foundational value at Cleveland Clinic. In this episode, Don Sinko, Chief Integrity officer at Cleveland Clinic, talks about the importance of maintaining integrity in our work, speaking up when things go wrong, and how integrity allows us to continue to deliver world-class care.
Play Now