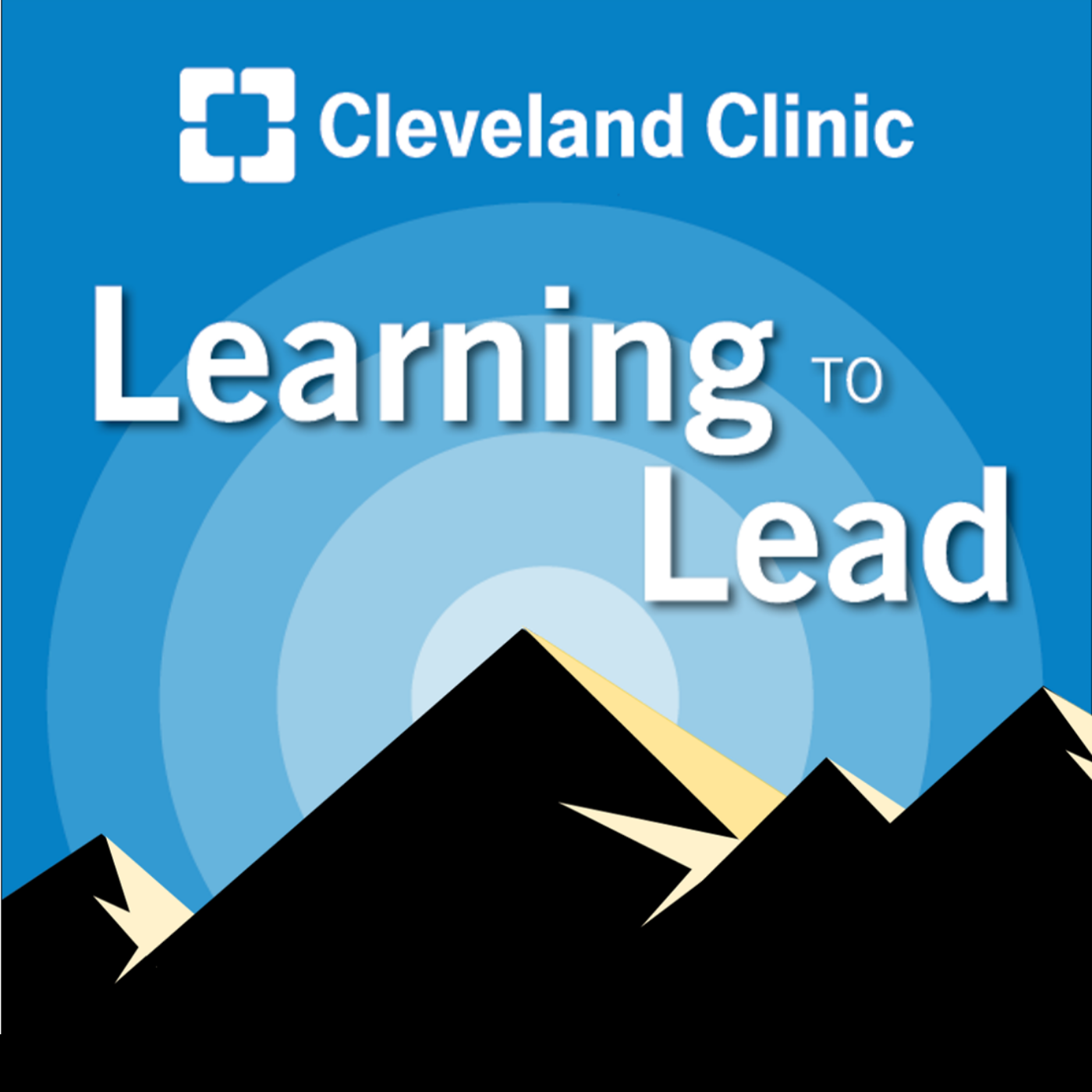 Learning to Lead
This podcast is designed for Cleveland Clinic caregivers looking to develop their leadership skills both personally and professionally. Listen in with leadership experts on the topics that matter most, and what makes our culture what it is at Cleveland Clinic. We'll hear from aspiring leaders to seasoned experts on hard lessons learned, best practices, and how to grow and develop. No matter where you are in your journey, this podcast is for you.
Subscribe:
Featured Episode
Inclusive Leadership: Owning Your Seat at the Table
In this episode on inclusive leadership we talk with Louie Hendon Department Administrator at Main Campus who shares his tips on how to be a successful leader across different industries. In this conversation Louie discusses the importance of relationship building, mentorship, and his experience as a minority male in the health care industry.
Play Now
All Learning to Lead Episodes
All Learning to Lead Episodes
December 13, 2021
Veteran Episode: Let Them Fly
In this episode Rob Stall, Executive Director of Internal Operations, and Andrew Gunther, Program Manager in Talent Acquisition, have a heart to heart conversation on what it means to transition from military leadership to leading caregivers here at the Cleveland Clinic.
Play Now
October 27, 2021
Flexing in Your Style
Listen to this heart to heart conversation between two leaders from Cleveland Clinic Akron General: Dr. Brian Harte and Steve Abdenour as they discuss their leadership journeys, and the flexible leadership styles that has accompanied them along the way. Here's their conversation.
Play Now
October 5, 2021
Leveraging Intellectual Resources using Structural Tension
Listen in as our very own Mandel Global Leadership and Learning colleague Laurie Miller and Renee Kolonick, the Executive Director for Hospital and Regional Operations discuss using Structural Tension as a leadership tool to leverage the intellectual resources of a diverse team.
Play Now
August 31, 2021
Inclusive Leadership Part 3: Diverse Teams are the Strongest Teams
In this third installment of our inclusive leadership series, we hear from Cleveland Clinic's Dr. James Hekman, Medical Director for the West Region and strong advocate of community health equality, on how to strive to create more inclusive teams.
Play Now