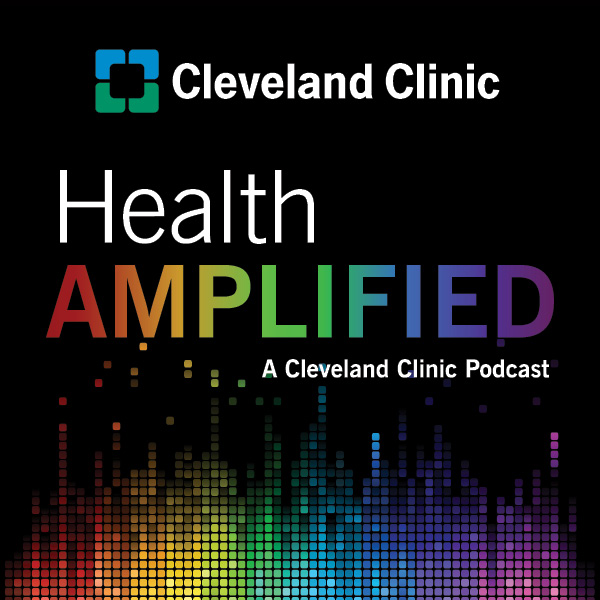 Health Amplified
A Cleveland Clinic podcast about innovating, venturing, and amplifying powers of healthcare change through strategic business and product development. Listeners will gain knowledge of healthcare's latest trends, areas of opportunity, and up-and-coming health solutions through Cleveland Clinic's network of dynamic thought leaders. Join hosts Will Morris, MD, and Akhil Saklecha, MD, executives and clinicians at Cleveland Clinic, as they explore the world of healthcare innovation from the city of Rock & Roll.
Subscribe:
Featured Episode
Innovation in Emergency Services
In this supersized episode of Health Amplified, Drs. Morris and Saklecha sit down with five different experts from Cleveland Clinic's Emergency Medicine Institute - Bryan Graham, DO; James Mark, MD; Steve Meldon, MD; Jason Milk, MD; and Chris O'Rourke. Each segment of their discussion covers a different aspect of innovation in emergency services, from new payment models to the institution of geriatric emergency departments and the management of COVID-19.
Play Now
All Health Amplified Episodes
All Health Amplified Episodes
April 15, 2021
Celebrating 100 Years of Innovation: Maria Siemionow, MD, PhD
Continuing to celebrate Cleveland Clinic's Centennial, Dr. Morris chats with world-renowned micro-surgeon and transplant pioneer Maria Siemionow, MD, PhD, Professor of Orthopaedics and Director of Microsurgery Research, University of Illinois at Chicago. In this episode, the two discuss the years of innovation and research that led to her execution of the world's first face transplant at Cleveland Clinic, and the transplant advancements that have followed – including Dr. Siemionow's current work at UIC.
Play Now
March 15, 2021
Celebrating 100 Years of Innovation: Chris Coburn
To celebrate the centennial of Cleveland Clinic's founding, Drs. Morris and Saklecha are sitting down with prolific innovators and figures in Cleveland Clinic history. In the first part of this series they speak with Chris Coburn, the Founding Executive Director of Cleveland Clinic Innovations and current Chief Innovation Officer at Mass General Brigham, to discuss the establishment of the enterprise's commercialization arm, the deep-seated culture of innovation at Cleveland Clinic, and his current efforts at Mass General Brigham.
Play Now
March 2, 2021
Pandemic Prep and Progression: Using Business Analytics & Geospatial Data
Drs. Morris & Saklecha talk with Dr. Robert Wyllie, Chief of Medical Operations, in this episode. They discuss activating the command center to tackle COVID-19, the current use of business analytics and geospatial data to track progression of the virus, emergence of the new vaccine, and the pandemic's intersection with healthcare disparities.
Play Now
February 24, 2021
Innovation in the UAE: Part 2
Jump back into part two of our conversation with Dr. Rakesh Suri, CEO, Cleveland Clinic Abu Dhabi. The doctors dive into digital innovation, how caregivers in Abu Dhabi helped us in Cleveland during the pandemic, and how CCAD is working to tackle healthcare disparities in their corner of the world. Dr. Suri will become the President of International Operations for Cleveland Clinic on March 31, 2021.
Play Now