Overview
Overview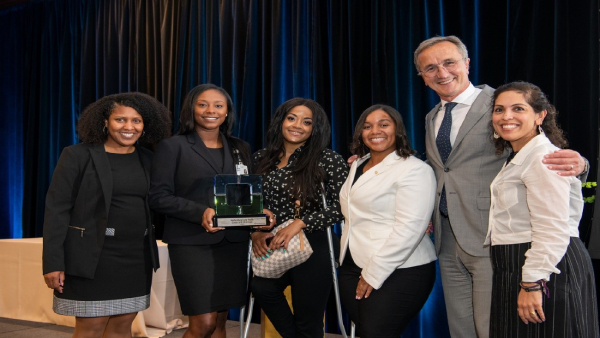 Mission
Our mission is to provide culturally competent care and address health disparities related to lung health through education, research, quality improvement and community outreach.
Why this program developed?
The Cleveland Clinic's Respiratory Institute is a leader in providing exceptional care in pulmonary disease and critical care. The Respiratory Institute recognizes that minority groups suffer disproportionately from diseases of the respiratory system. There are numerous factors contributing to health care disparities including: genetics, socioeconomics, sociocultural, environmental, health literacy, and access to healthcare. Health disparities lead to increased disease burden, increased financial burdens and death among the underserved communities.
The Respiratory Institute will partner with the Community Lung Clinic (CLC)to provide a program to broadly address these health issues. The Community Lung Clinic will have an accessible model for patients of diverse backgrounds to engage with health care providers to receive health information, diagnostic testing, referrals to specialty care, and treatment in a culturally aware and competent environment.
The Community Lung Clinic was designed to provide:
Community Outreach.
Internal Education and Organization.
Improved research on multicultural and underserved populations.
Culturally Competent Care Improvement.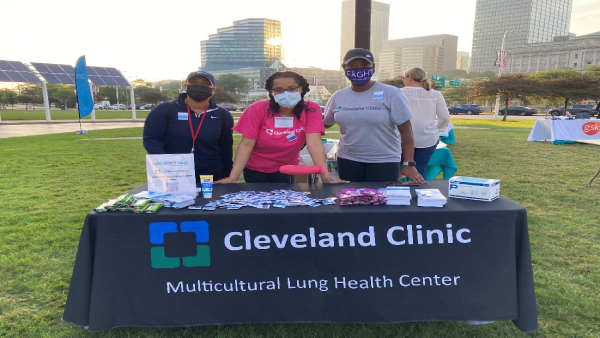 What We Diagnose & Treat
What We Diagnose & Treat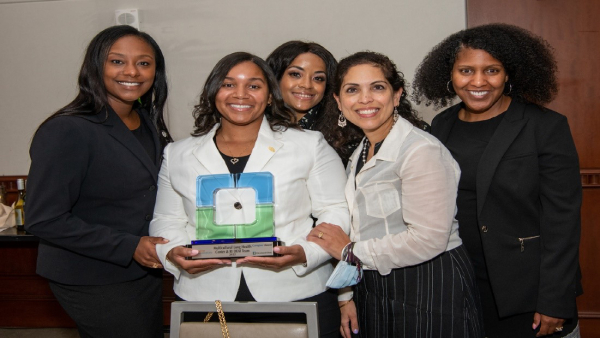 The Multicultural Lung Health Center team also provides:
Community education and outreach.
Referrals for e-coaching.
Screening for social determinants of health (SDOH).
Referrals to other Cleveland Clinic providers who manage diabetes, heart disease, hypertension, and vascular disease or who can help with weight loss, physical fitness and smoking cessation.
Our Team
Our Team
Leadership Team
Rhonda Jenkins, MPH
Program Manager II | Respiratory Institute
Beverly Hunter
Manager, Patient Access | Respiratory Institute
Joelle Horton-Shaw
Administrative Assistant | Respiratory Institute
Natalie L. Chunn, LSW
Social Worker | Care Management Nursing Institute
Songcerae Washington, PA-C APP | Respiratory Institute
Stephanie McCarroll, RN, BSN | Clinical Coordinator
Support Staff
Davida Moore RN | Assistant Nurse Manager
Teresa D'Alessandro PA-C |Manager APP's
Kelynn Brewer BSN, RN | Nurse Manager
Kimberly Biddlecom RRT
Yvonne Meli RN | RN Program Coordinator V
Victor Watts RRT | RT Supervisor
Ronnie Scullark RRT, PA-C
Appointments
Appointments
To Schedule an appointment with an expert from the Community Lung Clinic, call appointment center 216.444.6761.
Appointment locations
Akron General.
Avon – Richard E. Jacobs Family Health Center.
Cleveland Clinic Main Campus.
Euclid Hospital.
Hillcrest Hospital.
Lakewood Family Health Center.
Marymount Hospital.
North Ridgeville Family Health Center.
Southpointe Hospital.
Stephanie Tubbs Jones Family Health Center.
Strongsville Family Health Center.
Twinsburg Family Health Center.
Patient checklist
Please bring these items to your appointment:
Insurance card.
List of current medications/ bottles of medications.
Picture ID- driver's license or state ID.
Resources
Resources
FAQs
FAQs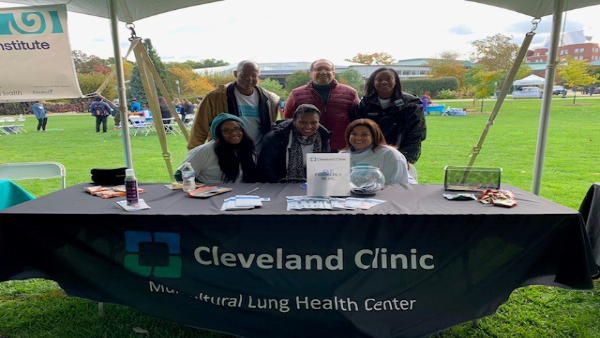 What is Community Lung Clinic (CLC)?
Being scheduled through the Community Lung Clinic enables you to be connected with a physician who has a particular interest in providing culturally sensitive care. Physicians in the CLC, in addition to providing excellent healthcare, also have a particular interest in connecting you with community resources.
How will I get connected with community resources?
You may be connected to community resources by talking with your physician about your needs on the day of your appointment. Furthermore, a questionnaire will be sent to you through MyChart within two weeks of your appointment. Please fill this questionnaire out in order to help us identify your needs and any ways that we can help. Learn more about MyChart.
What community resources do you provide?
These depend on your need. Community resources could include free additional health coaching and other local community resources.
Community resources and availability may change based on funding and resources of the community organizations.
When meeting for a CLC appointment you may speak with your provider to find out more about being connected with community resources.
What will be different about the CLC appointments?
The appointment will be of the same excellence in care as any Respiratory Institute appointment and the same length; however, the physician that you will see in the Community Lung Clinic will have a particular interest in ensuring culturally sensitive care and connecting you with additional community resources, if needed.
Does this appointment cost more and will my insurance cover it?
Insurance and pricing will be just the same as a typical appointment.
We recommend patients speak with their insurance companies to ensure coverage for healthcare appointments.