Overview
Overview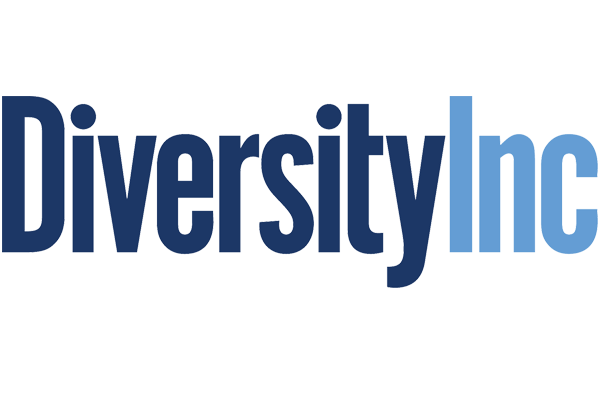 What is diversity?
Diversity encompasses qualities in three categories:
Human (race, gender, sexual orientation, ethnicity, age)
Cultural (language, religion, class, ethics, values)
Systems (organizational role and function, geographic location, organizational culture)
Why is diversity important at Cleveland Clinic?
Diversity plays a key role at Cleveland Clinic as well as all healthcare organizations because it affects interactions between employees and the patients and families served.
As a global healthcare provider and the largest employer in Northeast Ohio, diversity is an inherent aspect of interaction with patients, employees and the community.
What is the purpose of the Office of Diversity?
The Office of Diversity & Inclusion provides strategic leadership for creating an inclusive organizational culture of patients, employees, business partners and the community. Initiatives focus on workforce demographics, education, pipeline development, economic development, economic initiatives/supplier diversity and cultural competency learning.
How do we work to advance diversity at Cleveland Clinic?
Our efforts address diversity through:
Education: Cultural competency training enables us to better serve and relate to our increasingly diverse patient population and to each other. Our cultural competency skill development increases knowledge, improves employee-to-employee communication and impacts patient care.
Inclusion: Diversity councils and Employee Resource Groups work to raise awareness and support Cleveland Clinic's employees, our community partners and patients we serve. They create growth opportunities to best serve our system, employees, patients and families.
Representation: Recruitment and staff development efforts ensure that staff and employees at all levels represent the communities we serve and our global reach.
Suppliers: Organizing our business process to promote minority participation reflective of the diverse business community will enhance economic growth in the communities we serve.
Awards
Awards
How has the Office of Diversity & Inclusion been recognized?
The Office of Diversity & Inclusion at Cleveland Clinic has been recognized by various organizations for its work in promoting diversity:
Message from Leadership
Message from Leadership
A Message from Delos M. Cosgrove, MD, CEO and President
Cleveland Clinic is proud to provide outstanding healthcare services to patients and families from a global community. Our goal is to give every patient the best outcome and experience. Diversity, inclusion and cultural competence are critical to our mission. As serving leaders, we are committed to the health and economic vitality of our region.
Our mantra is "Patients First". We provide a welcoming environment to patients and caregivers of all races, ages, genders, nationalities, religions and sexual orientations, without regard for disability or veteran status. By striving to meet the needs of our patients, their families and our employees, we encompass all the aspects of diversity at Cleveland Clinic that are a necessary component of our world-class care.
Le Joyce Naylor, Chief Diversity and Inclusion Officer, and her team provide strategic leadership in the creation and facilitation of programs and initiatives that support, complement and enhance our mission to the community and in the establishment of a culturally competent workforce.
Cleveland Clinic will continue to strengthen its commitment to diversity in coming years. We have much to celebrate and many challenges. We look forward to your continuing support in our endeavors.
Sincerely,
Delos M. Cosgrove, MD
CEO and President
Cleveland Clinic
A Message from Le Joyce Naylor, Chief Diversity & Inclusion Officer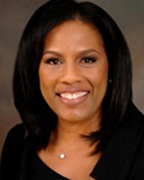 Our Office is responsible for creating the enterprise's diversity and inclusion strategy. At Cleveland Clinic, we regard over 52,000 caregivers in our organization as the stewards of diversity.
We are a global healthcare leader that builds initiatives in education, pipeline development, supplier diversity, cultural competency and around changing demographics. We openly engage with diverse groups and seek multicultural experiences with stakeholders to reflect the patients and communities we serve.
Through our Resource Groups, Diversity Councils and other enterprise-wide employee networks, Cleveland Clinic proudly honors diversity in all its forms. By embracing our differences and similarities in race, gender, age, class, disability, ethnicity, religion, sexual orientation, family life and diverse ideologies, we better understand human dimensions as we put "Patients First."
Sincerely,
Le Joyce K. Naylor, MA, CCDP/AP
Chief Diversity & Inclusion Officer
Related Content
Diversity Events
Diversity Events
Cleveland Clinic's Office of Diversity & Inclusion co-sponsors various events through the year on an annual basis. These events include:
Celebrate Sisterhood
The Office of Diversity & Inclusion supports Celebrate Sisterhood, a Cleveland Clinic Ob/Gyn & Women's Health Institute program dedicated to educating, energizing and empowering women of color to embrace self-care. Visit Celebrate Sisterhood for additional information.
Martin Luther King Jr. Holiday Celebration
Ecumenical Prayer Service and Community Breakfast event co-sponsored event between the Office of Diversity & Inclusion and the Office Government & Community Relations.
Minority Men's Health Fair
The Office of Diversity & Inclusion participates at the Minority Men's Health Fair, which offers free preventative health screenings and physician advisements to address special health concerns of minority male populations. Visit the Minority Men's Health Center at Cleveland Clinic's Glickman Urological & Kidney Institute for more information.
Tu Familia, Su Salud; Your Family, Their Health: Dialogues
These health dialogues are sponsored by the Office of Diversity and Cleveland Clinic SALUD Hispanic/Latino Employee Resource Group in an effort to impact health engagement with our community with health topics of interest in the Hispanic community.
Contact
Contact
Call the Office of Diversity Inclusion at 216.445.7323
We're here to answer your questions.
Fax: 216.444.3469
Le Joyce Naylor
Chief Diversity and Inclusion Officer
Angela Cain
Michelle Del Toro
Diana Gueits
Andre Lessears
Yentil Rawlinson
Donna Skurzak
Send Mail to the Office of Diversity Inclusion
Cleveland Clinic
Office of Diversity Inclusion
9500 Euclid Avenue, UA20
Cleveland, Ohio 44195
Contact the Office of Diversity Inclusion
We want to hear from you.
Visit the Office of Diversity Inclusion
The Office of Diversity Inclusion is located in the UA Building, the turn-of-the-century Foundation House.