Search by all Respiratory Topics
Find information on diseases, conditions, treatments and procedures as well as related diagnostics and testing, medications and devices.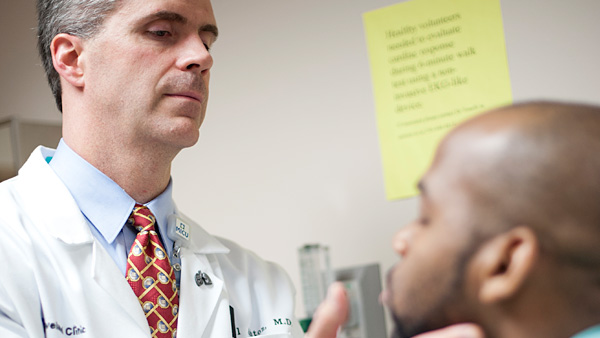 Why Choose The Respiratory Institute
At Cleveland Clinic's Respiratory Institute, we provide world-class patient care by combining our strengths in clinical care, research and education. With more than 170 pulmonologists, allergists/immunologists, infectious disease experts and critical care specialists, the Respiratory Institute staff diagnose and treat a wide spectrum of disorders in our outpatient offices, inpatient hospital floors, and intensive care units. We treat over 200,000 patients annually in our outpatient clinics and Cleveland Clinic is ranked as one of the nation's top hospitals by U.S. News & World Report.
Learn More