Overview
Overview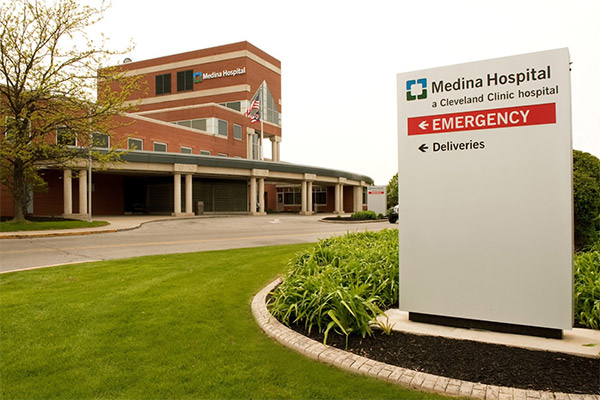 Cleveland Clinic Medina Hospital is a modern, 171-bed hospital, that has served the Medina community since 1944. The hospital features the latest technology and procedures with more than 300 physicians on the Medical Staff covering more than 30 areas of specialization.
Medina Hospital's Emergency Department treats more than 25,000 adult and pediatric patients annually. It is staffed with full-time board-certified physicians and certified emergency nurses and is open 24/7. The ED is home to state-of-the-art technology able to efficiently diagnose patients experiencing stroke or heart attack symptoms. It is also currently under expansion to significantly improve our patient experience including expanded triage space, the addition of all private patient rooms and a family room for private consultations. Medina Hospital is designated as a Primary Stroke Center by the Joint Commission for Hospital Accreditation.
Contacting Medina Hospital Medical Direction Staff
Communication is a vital part of any EMS Medical Direction System. Knowing whom to contact when you need medical direction/issues is vitally important and can be aggravating at times.Listed below are the various Medical Direction facilities as well as the Medical Directors and EMS Coordinators responsible for medical direction.
Please feel free to contact the appropriate EMS Coordinators if you have questions related to your scope of practice, protocols or any other operational issues.
Medical Direction Departments
Chatham Fire Department
Erhart-York Township Fire Department
Grafton Twp.Fire Department
Lafayette Fire Department
Litchfield Fire Department
Seville-Guilford Fire Department
Medina Life Support Team
Medina City Fire Department
Spencer Fire Department
Valley City/Liverpool Fire Department
Medina Hospital Medical Director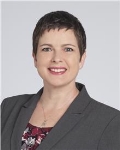 Lisa Derrick, MD
Medical Direction
Medical Director
Lisa Derrick, MD, is the EMS Medical Director for Medina Hospital. In this position, Dr. Myers will work with area fire departments and EMS providers in the cities and townships under Medina Hospital's medical control. Dr. Derrick actually began her career in healthcare as an EMT-paramedic in North Carolina from 2002 to 2009 in addition to working as an EMS instructor/training officer. She also trained at Summa and served as a chief resident graduating in 2016. Lisa joined ESI in 2019 and practices at Medina Hospital and Brunswick EDs.
Medina Hospital EMS Coordinator
Michael Savetski, BSN, RN, EMT-P
EMS Coordinator
savetsm@ccf.org
330.721.5197 (office)
Mike has served as EMS Coordinator for Medina Hospital & Brunswick Family Health Center since August 2019. Mike received his nursing degree from Ohio University and has been licensed as a registered nurse since 2010, previously working at Southwest General and Medina Hospital's emergency departments. Along with his nursing career, Mike has also been a member of the Lafayette Township Fire Department since 2005 where he currently holds the position of Captain. Additionally, Mike has also work as a paramedic with the Medina Life Support Team since 2008.
Continuing Education
Continuing Education
EMS Continuing Education classes are scheduled and conducted at the respective Fire Departments listed under our Medical Direction.
All Pre-hospital personnel are welcome, please call the respective department prior to coming, to make sure the class has not been changed. Any other questions can be directed to Mike Savetski, EMS Coordinator/Educator, at 440.567.5055.
Classroom Location
Please enter hospital through Entrance A.
For questions please call us at EMS Office Phone Number: 440.567.5055.