Overview
Overview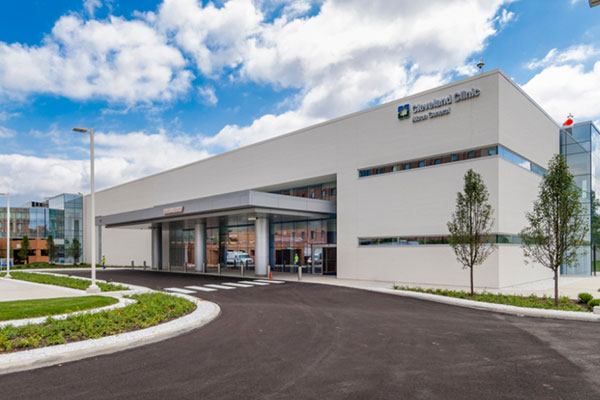 For over 100 years, Akron General has been dedicated to providing the highest quality care and services to our community. Today, the care you've come to know at Akron General is better than ever. Akron General is officially fully part of Cleveland Clinic. This is not only a great opportunity for both Cleveland Clinic and Akron General, but it will also provide growth opportunities to better serve the needs of our surrounding communities.
The coming together of these two organizations provides patients in the region with access to the highest quality, safest and value-based care. With this partnership, Cleveland Clinic Akron General opened a $49.3 million state-of-the-art building that more than triples the size of its previous emergency department to help enhance patient experience. This new emergency department is designed to expedite the process from admittance through discharge.
With full membership, Akron General remains committed to providing superior patient care locally and looks forward to expanding our health care services. Simply, the people of Summit County will enjoy the highest level of care and services, close to home.
Contacting Akron General Medical Direction Staff
Communication is a vital part of any EMS Medical Direction System. Knowing whom to contact when you need medical direction/issues is vitally important and can be aggravating at times. Listed below are the various Medical direction facilities as well as the Medical Directors and EMS Coordinators responsible for medical direction.
Please feel free to contact the appropriate EMS Coordinators if you have questions related to your scope of practice, protocols or any other operational issues.
Akron Fire Department
Chief Joe Natko
jnatko@akronohio.gov
330.375.2411

Copley Fire Department
Chief Chris Bower
cbower@copley.oh.us
330.666.6464

Coventry Fire Department
Chief Adam Rockich
rockich@coventrytownship.com
330.644.3228

Lakemore Fire Department
Chief Brett Reinbolt
firechief@lakemoreohio.org
330.733.6125

Mogadore Fire Department
Chief John Cain
cainj@mogadorevillage.org
330.628.5849

Norton Fire Department
Chief Mike Schultz
chiefschultz@cityofnorton.org
330.825.3086

Stow Fire Department
Chief Mark Stone
mstone@stow.oh.us
330.689.5800

Tallmadge Fire Department
Chief John Underwood
junderwood@tallmadge-ohio.org
330.633.0970

Lodi Fire Department
Chief Chris Ridenour
info@villageoflodi.com
330.948.3017

| | |
| --- | --- |
| Medical Direction Departments | Medical Directors |
| Akron Fire Department | Amy Raubenolt, MD |
| Canal Fulton Fire Department | Tom Rench, MD |
| Copley Fire Department | Andrew Yocum, MD |
| Coventry Fire Department | Chrissy Campana, MD |
| Fairlawn Fire Department | Andrew Yocum, MD |
| Lawrence Township Fire Department | Tom Rench, MD |
| Life Care Medical Services | Jack Mitstifer, MD |
| Mogadore Fire Department | Erick Zoumberakis, MD |
| Norton Fire Department | Steve Brooks, MD |
| Stow Fire Department | Amy Raubenolt, MD |
| Summit County Haz Mat Team | Pat McHugh, MD |
| Tallmadge Fire Department | Erick Zoumberakis, MD |
Akron General Medical Director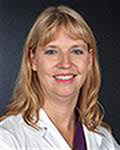 Amy Raubenolt, MD
Medical Direction
Emergency Department Medical Director
Akron General EMS Coordinator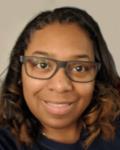 Shante Parnell, EMT-P, EMS-I
EMS Coordinator
330.344.7842
parenls@ccf.org
Cleveland Clinic Akron General Lodi Hospital EMS Coordinator
Lodi Fire Department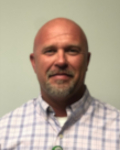 Steve Evans, REMT-P, EMS-I
EMS Coordinator - Lodi Hospital
330.990.0646
evansss10@ccf.org
Steve has been paramedic for over twenty years while working the prehospital setting for both volunteer and career fire departments. He has worked within the hospital setting as an ER paramedic and also as in role of paramedic for critical care transport. His nursing career started in the trauma surgery ICU, working on an infectious disease response team, specifically Ebola, and also emergency medicine. He has been at Lodi for 4 years now working in the ER and taking over the EMS Coordinator role this past January.
Continuing Education
Continuing Education
EMS Continuing Education classes are scheduled and conducted at the respective Fire Departments listed under our direction and at Akron General.
All Pre-hospital personnel are welcome, please call the respective department prior to coming, to make sure the class has not been changed. Any other questions can be directed to Shante Parnell, EMS Coordinator/Educator, at 330.344.7842 or parnels@ccf.org.