Overview
Overview
Welcome to Cleveland Clinic EMS Education
The Cleveland Clinic EMS Education website provides a single resource for education and support to area Fire/EMS departments with information on all aspects of EMS pre-hospital care. Whether improving your skills or looking for specific EMS education topics for re-certification, the Cleveland Clinic EMS Education web site is a "one-stop shop" for educational needs and event information. We are dedicated to providing all EMS providers with quality Continuing Education in a variety of clinical settings as well as online educational opportunities. There are several options for the EMS provider to choose from.
---
EMS Continuing Education courses are open to ALL EMS Providers (Medical Direction does NOT matter) and are COMPLIMENTARY (FREE)
Medical Direction Facility Monthly EMS Continuing Education Sessions
Regional EMS training seminars and workshops
Individual 1 hour Online content specific courses for NREMT and State Recertification - All Levels
Cadaver Procedure Lab - Cleveland Clinic Main Campus
View all upcoming events and course dates
---
Questions? Contact Us
Please take a minute to browse the website and if you don't find what you are looking for, please feel free to contact us to request any additional information or to provide ideas for additional continuing education that you would like us to incorporate into the program.
We are here to support you as an EMS provider. Thank you for your dedication to the communities you serve. Stay safe!
Leadership
Leadership
Regional EMS Administration - EMS Director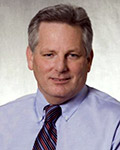 Bill Sillasen, RN, BSN, EMS-I
Regional EMS Administration - EMS Director
Emergency Services Institute
216.476.4313
wisill@ccf.org
Bill Sillasen serves as the Cleveland Clinic's EMS Director, a position he has held since 2003. Prior to the Cleveland Clinic, he was the Director of EMS and Safety for 13 years at St. John's Medical Center in Westlake. Bill retired from the Bay Village Fire Department in 2005 after 26 years of service where he held the rank of Lieutenant and was the department's EMS Coordinator. Bill has been a certified EMS Instructor since 1995 and a registered nurse since 1984 and holds a bachelor's degree in nursing. Prior to moving into EMS management, he worked as a part-time nurse in several emergency rooms on the Westside.
ESI Enterprise EMS Medical Director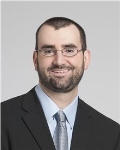 Christopher Myers, DO
ESI Enterprise EMS Medical Director
Emergency Services Institute
myersc6@ccf.org
Chris joined ESI in 2014 as an emergency medicine physician at Medina Hospital after completing his EM residency at Summa where he served as chief resident. He has done an excellent job as the EMS Medical Director for Medina Hospital overseeing 12 EMS departments and over 300 pre-hospital providers in Medina County. He officially began in the role of ESI Enterprise EMS Medical Director on June 1, 2020. Dr. Myers will be responsible for all aspects of our pre-hospital leadership. The EMS Medical Directors at all our sites will report to Dr. Myers in their EMS roles. Dr. Myers will work closely with Bill Sillasen, EMS Director, and all our EMS coordinators in addition to all the fire chiefs under our medical direction.
Cleveland Clinic Regional EMS Medical Directors

Amy Raubenolt, MD
EMS Medical Director

Michael Glasenapp, MD
EMS Medical Director


James Sauto, Jr., MD
EMS Medical Director

Procedure Lab Co-Director and EMS Instructor

Hillcrest Hospital Medical Command

Lyndhurst
Russell Township
Mayfield Heights
South Euclid
Mayfield Village
Gates Mills
Pepper Pike

Marymount Hospital Medical Command

Garfield Heights
Maple Heights
Valley View
Independence
Cuyahoga Heights


Jason Watson, MD
EMS Medical Director

Euclid Hospital Medical Command


Joseph Lally, MD
EMS Medical Director

Fairview Hospital Medical Command

Fairview Park
Rocky River
Lakewood


Lisa Derrick, MD
EMS Medical Director

Medina Hospital Medical Command

Erhart-York Township
Medina City
Grafton Township
Spencer
Valley City/Liverpool Township
Chatham
Lafayette Township
Seville-Guilford
Medina Life Support
Litchfield Township


Jonathan Klein, MD
EMS Medical Director

South Pointe Hospital Medical Command

Beachwood
Warrensville Heights
Bainbridge


Christopher Randolph, DO
EMS Medical Director

Twinsburg Family Health & Surgery Center Medical Command

Bainbridge via Hillcrest Hospital
Cleveland Clinic Critical Care Transport Teams serving Cleveland Clinic Main Campus and Twinsburg Family Health Center


Kevin J. Miller, MD
EMS Medical Director

Union Hospital Medical Command

Arrowhead Joint Fire District
Baltic VFD
Bolivar VFD
Buckeye Career Center
Dellroy VFD
Dennison VFD
Dover Fire Department
Fairfield Township VFD
Leesville VFD
Midvale VFD
Mineral-Sandy EMS
New Philadelphia Fire Department
Sherrodsville EMS
Sherrodsville VFD
Smith Ambulance
Stone Creek VFD
Strasburg VFD
SugarCreek VFD
Tri-County Ambulance
Tuscarawas County Sherrif's Office
Uhrichsville VFD
Wayne Township VFD
York Township VFD
Hospital Capabilities for Cleveland Clinic Locations
Hospital Capabilities for Cleveland Clinic Locations
Cleveland Clinic Main Campus – 216.445.4512
Adult Medical
ST-Segment Elevation Myocardial Infarction (STEMI)*
Comprehensive Stroke Center
OB Unit - High Risk Only (Must be already enrolled in high risk OB program at Main Campus)
Pediatric Medical
Combative Patient Security
* Northeast Ohio's only in-house interventional team open 24/7/365 including holidays
Akron General – 330.384.6611
Adult Medical
Level I Adult Trauma Center
ST-Segment Elevation Myocardial Infarction (STEMI)
Primary Stroke Center
OB Unit
Combative Patient Security
Ashtabula County Medical Center – 440.997.2262
Adult Medical
ST-Segment Elevation Myocardial Infarction (STEMI)
Primary Stroke Center
OB Unit
Pediatric Medical
Combative Patient Security
Avon Hospital at Richard E. Jacobs Health Campus – 440.937.0655
Adult Medical
Primary Stroke Center
Pediatric Medical
Combative Patient Security
Brunswick Family Health Center – 330.225.8886
Adult Medical
Free Standing ED
Pediatric Medical
Combative Patient Security
Euclid Hospital – 216.531.7799
Adult Medical
Primary Stroke Center
Pediatric Medical
Combative Patient Security
Fairview Hospital – 216.476.4306
Adult Medical
Level II Adult Trauma Center
ST-Segment Elevation Myocardial Infarction (STEMI)
Primary Stroke Center with Thrombectomy capability
OB Unit
Sexual Assault Nurse Examiners (SANE) - Adult/Pediatric
Pediatric Medical
Combative Patient Security
Hillcrest Hospital – 440.473.4552
Adult Medical
Level II Adult Trauma Center
ST-Segment Elevation Myocardial Infarction (STEMI)
Primary Stroke Center

with Thrombectomy capability

OB Unit
Sexual Assault Nurse Examiners (SANE) - Adult/Pediatric
Pediatric Medical
Combative Patient Security
Lakewood Family Health Center – 216.529.7208
Adult Medical
Free Standing ED
Pediatric Medical
Combative Patient Security
Lodi Hospital – 330.948.1222
Adult Medical
Adult Rehabilitation
Lutheran Hospital – 216.623.6160
Adult Medical
Combative Patient Security
Marymount Hospital – 216.587.8266
Adult Medical
Primary Stroke Center
Pediatric Medical
Combative Patient Security
Medina Hospital – 330.723.3118
Adult Medical
Primary Stroke Center
Pediatric Medical
Combative Patient Security
South Pointe Hospital – 216.491.6445
Adult Medical
Primary Stroke Center
Pediatric Medical
Combative Patient Security
Twinsburg Family Health & Surgery Center – 330.487.1232
Adult Medical
Free Standing ED
Pediatric Medical
Combative Patient Security
Union Hospital – 330.343.3311
Adult Medical
Primary Stroke Center
Combative Patient Security