Overview
Overview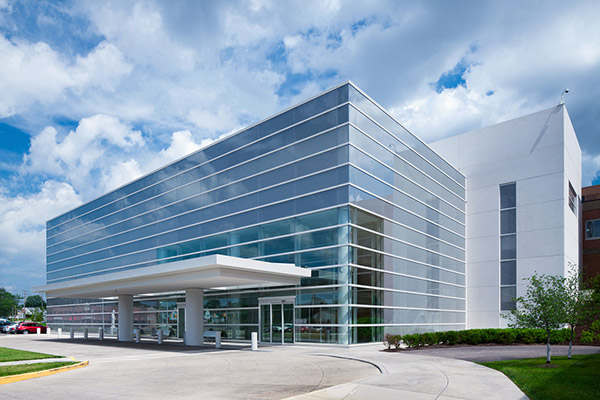 Cleveland Clinic Marymount Hospital was founded in 1949 by the Sisters of St. Joseph of the Third Order of St. Francis and has been blending compassionate patient care with exceptional medical expertise and advanced technology. Marymount Hospital is a 315-registered bed acute care hospital, serving communities in southern and southeastern Cuyahoga County. The 26-acre hospital campus includes a medical office building, a behavioral health center, the Critical Care Tower and a state-of-the-art Surgery Center.
Marymount Hospital's Emergency Department provides a convenient location with advanced technology and a wide range of medical expertise. The Emergency Department is located near the hospital's Intensive Care Unit for safe and rapid patient transfer, if necessary. The Intensive Care Unit at Marymount Hospital provides the highest quality care 24/7, for patients ranging from acute to critically ill. Other features of the Emergency Department include a patient-centered circular design, board-certified staff available 24/7, and the facility is designated as a Primary Stroke Center by the Joint Commission for Hospital Accreditation.
Contacting Marymount Hospital Medical Direction Staff
Communication is a vital part of any EMS Medical Direction System. Knowing whom to contact when you need medical direction/issues is vitally important and can be aggravating at times. Listed below are the various Medical Direction facilities as well as the Medical Directors and EMS Coordinators responsible for medical direction. Please feel free to contact the appropriate EMS Coordinators if you have questions related to your scope or practice, protocols or any other operational issues.
Cuyahoga Heights FD
Chief Mike Suhy
216.641.6799
m.suhy@cuyahogaheights.com


Garfield Heights FD
Chief Kenneth Strope
216.475.4053
kstrope@garfieldhts.org

Independence FD
Chief Steve Rega
216.524.4001
regas@independenceohio.org

Maple Heights FD
Chief Vito Kavaliunas
216.662.6035
vkavaliunas@mapleheightsohio.com


Bedford FD
Chief Dave Nagy
440.232.1214
dnagy@bedfordoh.gov


Valley View FD
Chief Ken Papesh
216.524.6469
kpapesh@valleyview.net

Marymount Hospital Medical Directors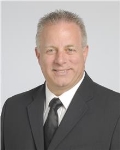 James W. Sauto, Jr., MD, FACEP
Emergency Services Institute
Cleveland Clinic
Procedure Lab Co-Director
EMS Medical Director Clinical Assistant Professor of Medicine CWRU
sautoj@ccf.org
216.870.0395
Dr. Sauto is currently the EMS Medical Director for the following Departments: Independence FD, Maple Heights FD and Valley View FD. He is a former paramedic and respiratory therapist before becoming a board certified Emergency Medicine Physician. He continues to serve as Co-director of the Cadaver procedures lab and resident instructor at Cleveland Clinic main campus. He is also the EMS Medical Director for the Auburn Career Center EMS Programs. He is the Vice Chair for Ohio CARES, ACEP representative to the Ohio Trauma Committee, Member of the NEO EMS Regional Protocols Committee and was the 2018 Star of Life Award for EMS Medical Director of the Year.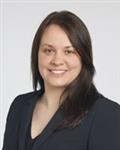 Cheryl Koscik, MD
Emergency Services Institute
Cleveland Clinic Marymount
koscikc@ccf.org
216.587.8170
Dr. Koscik is currently the EMS Medical Director for the following departments: Bedford FD, Cuyahoga Heights FD and Garfield Heights FD. She is a board certified Emergency Medicine Physician and works clinically at Marymount Hospital.
Marymount Hospital EMS Coordinators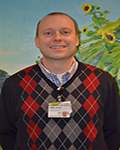 Jeff Gembus, BSN, RN, EMT-P, EMS-I
EMS Coordinator
216.581.0500
jgembus@ccf.org
Jeff is a Firefighter/Paramedic with the City of Broadview Heights since 2000. Jeff received his BSN from Kent State University and has worked at the Cleveland Clinic since 1998. Jeff became an EMS instructor for Marymount Hospital in 2003 and was promoted to EMS Coordinator in 2011. Jeff is sharing the role with Brian Summers, but also works with Dennis Linsky out of South Pointe Hospital. Along with Marymount's Medical Control Fire Departments, Jeff also is involved with Beachwood Fire Department and Warrensville Heights Fire Department. Jeff is an AHA Instructor for BLS, ACLS, and PALS. Jeff is also a state certified EMS Instructor. He lives in Willoughby with his wife Juli, daughter Isabella, and two sons Max and Zac.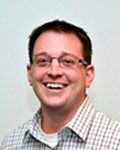 Brian Summers, NREMT-P, EMS-I
EMS Coordinator
216.581.0500
bsummers@ccf.org
Brian is a Firefighter/Paramedic with the City of Broadview Heights since 2000. In addition, he has been with the Cleveland Clinic since 2005. Initially, Brian functioned as an Emergency Room Paramedic out of Marymount Hospital until he began teaching for their EMS Department in 2005. In 2015, Brian started working in his current role as EMS Coordinator for both Marymount and South Pointe Hospitals, in which he shares duties with both Jeff Gembus and Dennis Linsky. Collectively, they are responsible for 8 different Medical Controls. Brian is a state certified EMS Instructor, as well as an AHA Instructor for BLS, ACLS, and PALS. Brian and his wife Melissa reside in Avon Lake with their two daughters, Adelynn and Evelynn.
Continuing Education
Continuing Education
EMS Continuing Education classes are scheduled and conducted at the respective Fire Departments listed under our Medical Direction.
All pre-hospital personnel are welcome, please call the respective department prior to coming, to make sure the class has not been changed. Any other questions can be directed to Jeff Gembus, EMS Coordinator/Educator, at 216.587.8236.