Overview
Overview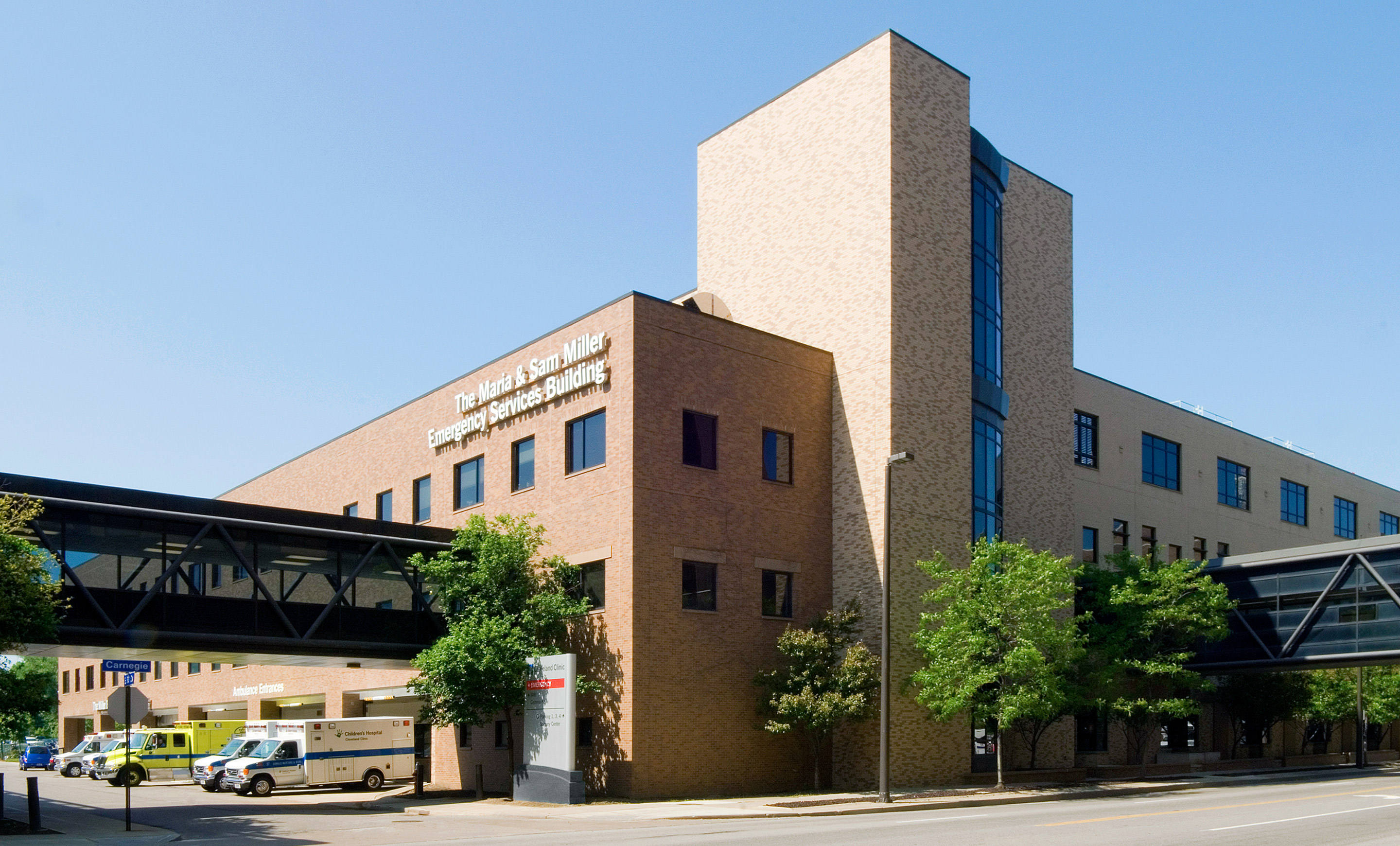 Cleveland Clinic's Main Campus Emergency Department (ED) provides care to patients 24 hours per day, seven days per week and is staffed by specialists in Emergency Medicine. Caregivers treat over 61,000 adult and pediatric patients annually, providing a critical link to healthcare for our community, the region and the world (through Cleveland Clinic Critical Care Transport). Our experienced physicians are dedicated to providing high quality, patient centered care.
As part of the Maria and Sam Miller Emergency Services Building, the ED consists of 75 treatment rooms/spaces, including a split flow (fast-track) area open 9 a.m. – 11 p.m. every day. The Department is a leader in the use of an ED-based observation unit for the evaluation and treatment of patients with conditions that require more extended testing or treatment than can be done in the Emergency Department. Imaging Services (x-ray, CT and Ultrasound) are adjacent to the department.
Contacting Main Campus Medical Direction Staff
Communication is a vital part of any EMS Medical Command System. Knowing whom to contact when you need medical command direction/issues is vitally important and can be aggravating at times. Listed below are the various Medical Command facilities as well as the Medical Directors and EMS Coordinators responsible for medical direction.
Please feel free to contact the appropriate EMS Coordinators if you have questions related to your scope or practice, protocols or any other operational issues.
Medical Direction Departments
Enterprise EMS Medical Director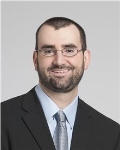 Christopher Myers, DO
Emergency Services Institute, Cleveland Clinic
Enterprise EMS Medical Director
myersc6@ccf.org
Christopher Myers, DO is the ESI Enterprise EMS Medical Director and is responsible for coordinating EMS Education with all ESI EMS Coordinators and individual EMS Medical Director within the system. He is also an ED attending physician at Cleveland Clinic Medina Hospital and has taken over Enterprise responsibilities in 2020.
Main Campus EMS Coordinator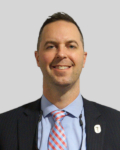 Thomas Beers, MPA, EMT-P, NHDP
EMS Manager
Manager of Emergency Services
216.444.4515
beerst@ccf.org
Thomas Beers has been with the Cleveland Clinic Health System since 2004. After spending nearly five years at Huron Hospital, Tom was recruited by the Cleveland Clinic's Emergency Services Institute to develop a new EMS program at the Main Campus. Tom is a full time Paramedic/Firefighter and Fire Investigator with the City of Cleveland Heights. He is a nationally recognized author having published in JEMS, Fire Engineering, EMS World, EMS1, as well as a contributing author to IFSTA Essentials 6th Edition. Tom is a US Army veteran. He serves as a Tactical/Operational Medic with the Cleveland Clinic Police Department where he works with local, state, and federal law enforcement. He is a Board Certified National Healthcare Disaster Professional. Tom also speaks on Human Trafficking and is a JEMS "EMS 10" recipient for his work in that field.
His interests include fishing, cycling, swimming, and long distance competitive running. Tom lives in NE Ohio with his wife Megan and their four sons. He obtained his undergraduate degree from the University of Dayton and his Master's Degree in Public Administration from Anna Maria College. Tom received the honorific of knighthood by the sovereign leader Prince Michael of Sealand in 2018. Tom explores all of these topics, as well as "The Wire" on Twitter at @OneTallMedic.
Continuing Education
Continuing Education
EMS Continuing Education classes are scheduled and conducted at the respective Fire Departments listed under our Medical Direction as well as at Cleveland Clinic Main Campus.
All Pre-hospital personnel within this medical direction are welcome, please call the respective department prior to coming, to make sure the class has not been changed. Any other questions can be directed to Tom Beers EMT-P, EMSI - EMS Coordinator/Educator, at 216.444.4515.
UPCOMING 2023 CONTINUING EDUCTION COURSES
April 20th, 1900, Burned: Protecting the Protectors Film Event, Cedar Lee Theater, 2163 Lee Rd, Cleveland Heights, OH 44118
June 8th, 0900 University Heights Fire Department, Science of Ballistics and Penetrating Trauma, 3980 Silsby Rd, University Heights, OH 44118 (not open to outside agencies)
CPR and First Aid Certification for Law Enforcement, April 11th, 12th, 18th and 19th, 40 Severance Circle Dr. Cleveland Heights OH 44118 (not open to outside agencies)
Mentor EMS Operations Exercise, CC Mentor Hospital, 8300 Norton Pkwy, Mentor, OH 44060 (Invite Only Event)
Cleveland Clinic is always available for special lectures concerning cardiac and neuro diseases and disorders. To arrange a Continuing Education session at your department, please contact Tom Beers at 216.444.4515 or email beerst@ccf.org.