Overview
Overview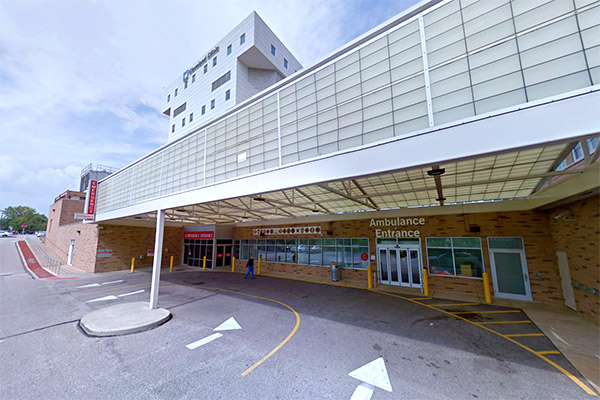 Cleveland Clinic South Pointe Hospital is a 173-bed acute care, community teaching hospital serving the healthcare needs of Cleveland's southeast suburbs since 1957. It is located on Harvard Road, just minutes from I-480 and the I-271 Harvard interchange.
South Pointe Hospital's Emergency Department cares for more than 44,000 patients each year and act as medical control for 10 community emergency medical services to maintain quality care in the pre-hospital setting. The emergency department features 25 treatment rooms designed to handle everything from minor illnesses and injuries to trauma and orthopaedic emergencies. The hospital's Thru Care area is open 9 a.m. - 1 a.m. Monday through Friday and until 11 p.m. on Saturday and Sunday. It offers 24-hour immediate coverage by general surgeons, as well as coverage by the specialties of orthopaedic surgery, neurosurgery, anesthesiology, emergency medicine, radiology and critical care. South Pointe Hospital is also an accredited Primary Stroke Center, certified by the Joint Commission.
Contacting South Pointe Hospital Medical Direction Staff
Communication is a vital part of any EMS Medical Direction System. Knowing whom to contact when you need medical direction/issues is vitally important and can be aggravating at times. Listed below are the various Medical Direction facilities as well as the Medical Directors and EMS Coordinators responsible for medical direction.
Please feel free to contact the appropriate EMS Coordinators if you have questions related to your scope of practice, protocols or any other operational issues.
Medical Direction Departments
Beachwood Fire Department
Chief Steven Holtzman
216.292.1965
steven.holtzman@beachwoodoh.com
Warrensville Heights Fire Department
Chief Herb Waugh
216.587.6525
South Pointe Hospital Medical Director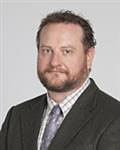 Graham Kehrer, DO
EMS Medical Director
216.385.1199
kehrerg@ccf.org
Dr. Graham Kehrer attended undergraduate studies at the University of Wyoming Laramie. After graduating he attended the Rocky Vista University College of Osteopathic Medicine Parker, CO. He then completed a residency in emergency medicine at Marietta Memorial Hospital Marietta, Ohio. Following residency, he was appointed to Cleveland Clinic ESI as a staff physician at South Pointe Hospital, where he continues to practice. Since 2022 he has served as the medical director for Beachwood Fire Department and Warrensville Heights Fire Department.
South Pointe Hospital EMS Coordinator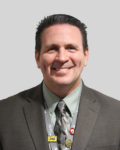 Dennis Linsky, BS, EMT-P, EMS-I, FSI
EMS Coordinator
linskyd@ccf.org
Dennis Linsky grew up in Mentor, Ohio. He started his fire service career in 1994 with Mentor Fire department. Dennis is now a Captain with Mayfield Hts Fire Department and has 28 years experience as a Firefighter/Paramedic. In 2012, Dennis started teaching EMS coned with the Cleveland Clinic at South Pointe hospital, in 2015 he became the EMS coordinator for South Pointe sharing this role with Brian Summers. Dennis is an ACLS, PALS, BLS instructor, state certified EMS instructor and also a Fire Safety Inspector. He has been married to Maribeth for 30 years, lives in Mayfield Hts and has three beautiful daughters; Madeline, Olivia and Megan. In his spare time, he is an avid runner with multiple triathlons and marathons completed. He also likes downhill skiing and goes out west once a year to ski with his two brothers. Dennis also builds and flies his own radio controlled drones and airplanes.
South Pointe Hospital EMS Coordinator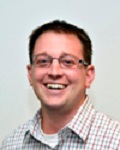 Brian Summers, NREMT-P, EMS-I
EMS Coordinator
216.581.0500
bsummers@ccf.org
Brian is a Firefighter/Paramedic with the City of Broadview Heights since 2000. In addition, he has been with the Cleveland Clinic since 2005. Initially, Brian functioned as an Emergency Room Paramedic out of Marymount Hospital until he began teaching for their EMS Department in 2005. In 2015, Brian started working in his current role as EMS Coordinator for both Marymount and South Pointe Hospitals, in which he shares duties with both Jeff Gembus and Denis Linsky. Collectively, they are responsible for 8 different Medical Controls. Brian is a state certified EMS Instructor, as well as an AHA Instructor for BLS, ACLS, and PALS. Brian and his wife Melissa reside in Avon Lake with their two daughters, Adelynn and Evelynn.
Continuing Education
Continuing Education
EMS Continuing Education classes are scheduled and conducted at the respective Fire Departments listed under our Medical Direction.
All Pre-hospital personnel are welcome, please call the respective department prior to coming, to make sure the class has not been changed. Any other questions can be directed to Dennis Linsky, EMS Coordinator/Educator, at 216.491.6496.