Overview
Overview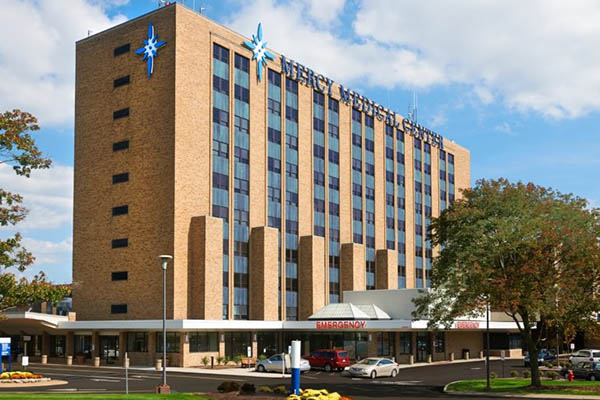 Mercy Medical Center Is Now a Full Member of the Cleveland Clinic Health System
Mercy Medical Center is now a full member of the Cleveland Clinic health system, while maintaining its Catholic identity through sponsorship by the Sisters of Charity of St. Augustine.
All services at the newly named Cleveland Clinic Mercy Hospital will proceed without interruption, including COVID-19 response. Patients will continue to see their same physicians and providers at their current locations. Mercy's employees will continue delivering care, and all operations and appointments for inpatient and outpatient services will proceed as scheduled. All current insurance plans will continue to be accepted at the hospital.
Contacting Mercy Hospital Medical Direction Staff
Communication is a vital part of any EMS Medical Direction System. Knowing whom to contact when you need medical direction/issues is vitally important and can be aggravating at times. Listed below are the various Medical direction facilities as well as the Medical Directors and EMS Coordinators responsible for medical direction.
Please feel free to contact the appropriate EMS Coordinators if you have questions related to your scope of practice, protocols or any other operational issues.
Medical Direction Departments
Beach City Fire
Brewster Fire
Canal Fulton Fire
Canton Fire
Canton SWAT
Canton Township Fire
East Wayne Fire District
Erie Valley Fire District
Great Trail Fire District
Jackson Township Fire
Louisville City Fire
Massillon City Fire
Nimishillen Township Fire
North Lawrence Fire
Osnaburg Township Fire
Perry Township Fire
Plain Township Fire
Quad Ambulance District
Wilmot Fire
Mercy Hospital Medical Directors

Anthony Brewer, MD
brewera6@ccf.org

Lane Smith, MD
smithl46@ccf.org

Erik Schmeiser, DO
schmeie@ccf.org

Justin Ferrell, MD
ferrelj3@ccf.org

Eric Landman, DO
landmae@ccf.org

Frank Kaeberlein, MD
kaeberf@ccf.org

Mohan Rajaratnam, MD
rajaram@ccf.org



Zachary Thomas, DO
thomasz5@ccf.org

TJ Matlack, MD
matlact@ccf.org
Mercy Hospital EMS Coordinators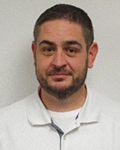 Andrew Bolgiano, RN, BSN, Paramedic, EMSI
bolgiaa@ccf.org
Andy has served as EMS Coordinator for Cleveland Clinic Mercy Hospital since 2016. Andy has been a paramedic since 2004 and worked for Nimishillen Township and Canton City Fire Departments until 2013. In 2013, He obtained his nursing degree and began working in the Emergency Department at Mercy Hospital. Andy obtained his Bachelor's degree in nursing from Ohio University in 2020. He is an instructor in ACLS, BLS, PHTLS, TECC, Stop the Bleed, and Active Shooter/Rescue Task Force. Andy also served as a medic on the Canton Regional SWAT team for 6 years.
Andy lives in Stark County with his wife Jen and their four kids. His interests include cheering on his kids in all their activities, and spending Sunday's in the fall at the Muni Lot and First Energy Stadium cheering on the Browns.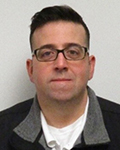 Frank Alessandro, Paramedic, EMSI
alessaf@ccf.org
Frank started in his position as EMS Coordinator with Cleveland Clinic Merch Hospital in January 2022. Frank began his career in EMS in 2001 with Nimishillen Township Fire Department as an EMT Basic and obtained his Paramedic certification in 2004. Frank left public service in 2009 and worked for several companies as an Environmental, Safety, and Health Manager until 2018 when he returned to Nimishillen Township full time as Firefighter/Paramedic. Currently, Frank works part-time with Nimishillen as well as Stark State College as an Adjunct Instructor for EMS.
Frank was born and raised in Stark County and currently lives in the Canton area with his wife Karey and their three kids with the fourth on the way! Frank's interests include hiking, camping, and spending time with his family.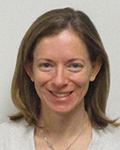 Amy Parker, RN, Paramedic, EMSI
parkera15@ccf.org
Amy started in the EMS Coordinator role at Cleveland Clinic Mercy Hospital in January of 2022. Amy began her career in EMS in Stark County in 2005 at Robertsville Volunteer Fire Department. Shortly after she was hired at Osnaburg Township Fire Department where she has been for 16 years and is currently serving as interim Fire Chief. Amy is also the EMS Captain at Quad Ambulance District in Waynesburg and teaches classes at Stark State College.
Amy migrated south to Stark County to attend Mount Union College in 2001 and remained in the area after her graduation in 2005. She obtained her RN in 2010. Amy lives in rural Stark county with her husband Ben and their two children. In her spare time, Amy enjoys reading and being outside, especially when her kids join her on walks.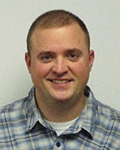 Adam Gladysz, Paramedic, EMSI
gladysa@ccf.org
Adam began his role as EMS Coordinator at Cleveland Clinic Mercy Hospital in February of 2022. He started his initial training in Fire & EMS while in high school through Stark State College's College Credit Plus Program. Shortly after graduation, he began work at Greentown Volunteer Fire Department and Nimishillen Township Fire Department – where he spent 13 years as a Firefighter and Captain. He started working full-time at Plain Township Fire in 2012 and currently for Jackson Township Fire Department in Stark County.
In addition to public fire service, he also spent 4 years at Marathon Petroleum – Ohio Refining Division as a Fire/Medic, HAZMAT and SCOTT AirPak Technician on the Emergency Response team. Adam is an instructor in ACLS, BLS, PALS, TECC, PHTLS and Stop the Bleed. He also teaches Fire and EMS at Stark State College's Fire/EMS Academy.
Adam currently lives in Canton with my wife Ashley and his five children. His interests include coaching youth baseball, watching my kids in their sports and activities, and spending time with family.
Continuing Education
Continuing Education
EMS Continuing Education classes are scheduled and conducted at the respective Fire Departments listed under our direction and at Mercy Hospital.
All Pre-hospital personnel are welcome, please call the respective department prior to coming, to make sure the class has not been changed. Any other questions can be directed to Andrew Bolgiano, EMS Manager/Educator, at 330.588.4869 or bolgiaa@ccf.org.