Overview
Overview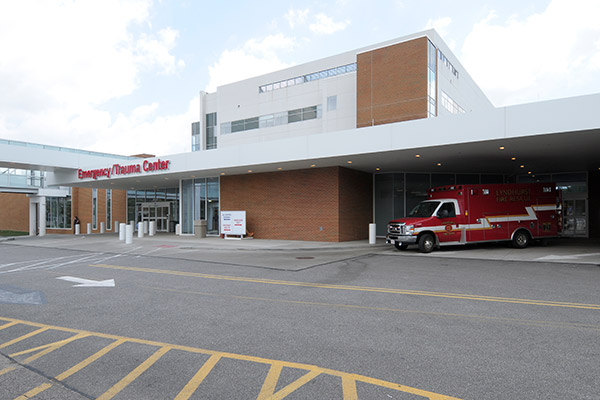 Cleveland Clinic Hillcrest Hospital continues to be a leader in patient care, nationally ranking as one of the nation's top 100 hospitals, renowned in cardiac medicine. Since 1968, Hillcrest Hospital has offered the surrounding communities of Mayfield Heights, Ohio, advanced patient care, combining clinical skills and the latest technologies.
Hillcrest Hospital's Emergency Department offers treatment for conditions ranging from minor injuries to critical and resuscitative care, as well as timely and high-quality care for adult and pediatric patients. Hillcrest Hospital nurses are trained in Advanced Cardiac Life Support and Trauma Care, while physicians certified in Emergency Medicine. The facility also features is designated as a Primary Stroke Center and Certified Chest Pain Center.
Contacting Hillcrest Hospital Medical Direction Staff
Communication is a vital part of any EMS Medical Direction System. Knowing whom to contact when you need medical direction/issues is vitally important and can be aggravating at times. Listed below are the various Medical Direction facilities as well as the Medical Directors and EMS Coordinators responsible for medical direction.
Please feel free to contact the appropriate EMS Coordinators if you have questions related to your scope or practice, protocols or any other operational issues.
Medical Direction Departments
Gates Mills Fire Department
Lyndhurst Fire Department
Mayfield Heights Fire Department
Mayfield Village Department
Pepper Pike Fire Department
Russell Fire Department
South Euclid Fire Department
Fairport Harbor Fire Department
Hillcrest Hospital Medical Directors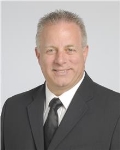 James W. Sauto, Jr., MD, FACEP
Emergency Services Institute
Procedure Lab Co-Director
EMS Medical Director
Clinical Assistant Professor of Medicine CWRU
216.870.0395
sautoj@ccf.org
Dr. Sauto is currently the EMS Medical Director for the following Departments: Mayfield Heights Fire Department, Mayfield Village Fire Department, Russell Fire Department, Pepper Pike Fire department, Gates Mills Fire Department. He is a former paramedic and respiratory therapist before becoming a board certified Emergency Medicine Physician. He continues to serve as Co-director of the Cadaver procedures lab and resident instructor at Cleveland Clinic main campus. He is also the EMS Medical Director for the Auburn Career Center EMS Programs. He is the Vice Chair for Ohio CARES, ACEP representative to the Ohio Trauma Committee, Member of the NEO EMS Regional Protocols Committee and was the 2018 Star of Life Award for EMS Medical Director of the Year.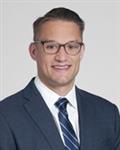 Michael Braunegg, DO
EMS Medical Direction
Cleveland Clinic ESI
216.444.2200
braunem@ccf.org

Dr. Michael Braunegg attended Ohio University Heritage College of Osteopathic Medicine, graduating in 2016. He then completed a residency in emergency medicine at St. Joseph Warren Hospital in Warren Ohio. Following residency, he was appointed to CCF ESI as a staff physician in the Hillcrest Hospital Emergency Department in 2020, where he continues to practice. Since 2022 he has served as the medical director for Lyndhurst FD/EMS. Dr. Braunegg is married to Dr. Lindsey Braunegg. Together they have two sons, Benjamin and Arthur. Together they enjoy traveling, cooking, skiing, and visiting US National Parks.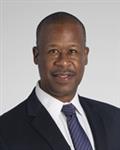 Carl Allamby, MD
EMS Medical Director
Cleveland Clinic ESI
330.316.2077
allambc2@ccf.org
Dr. Carl Allamby, MD is an emergency medicine physician at Cleveland Clinic Hillcrest Hospital. He is the EMS Medical Director for South Euclid Fire Department. He has been an Associate Staff member since August 2022. He is also a flight physician at MetroHealth LifeFlight and an instructor for Advanced Trauma Life Support. Additionally, Dr. Allamby is a motivational speaker where he regularly presents his story around the country and the world of his career change from business entrepreneur and master automotive technician to medical doctor. He was named by Medscape in 2019 as one of the best physicians of the year when his story was elevated into the national media.
Hillcrest Hospital EMS Coordinator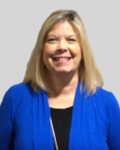 Karen Shelby, RN, EMS-I
EMS/Disaster Coordinator
EMS Educator
440.312.4215
kshelby@ccf.org
Karen Shelby, RN, CEN, EMS-I has been Cleveland Clinic Hillcrest hospital's EMS Coordinator since 2007. She is a certified ACLS and PALS instructor. Prior to her current role, Karen spent 25 years working at Hillcrest hospital Emergency department in various roles, including interim nurse manager, assistant nurse manager, staff nurse and ED/EMS educator.
Hillcrest Hospital EMS Educator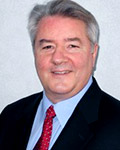 Bruce Shade, EMT-P, EMSI
EMS Educator
440.312.4215
bshade@ccf.org
Bruce Shade is currently employed as the EMS Educator for Cleveland Clinic Hillcrest Hospital. He is also a paramedic instructor at Cuyahoga Community College (Tri-C). Bruce is also a past Chairperson of the Ohio Emergency Medical Services Board and just recently retired as a part-time firefighter for the City of Willoughby. Bruce has been involved in emergency services since 1972. He started as a volunteer firefighter/EMT for Granger Township and then served as paramedic, educational supervisor, paramedic training program director, and commissioner for the City of Cleveland's Division of Emergency Medical Service for the next 25 years. During those years, he also worked as a part-time firefighter/paramedic for Willowick Fire Department and the para¬medic faculty at Lakeland Community College. For the remainder of his career with Cleveland, he served as an Assistant Public Safety Director. Since retiring, Bruce worked as a Homeland Security Consultant, Operations Director for Community Care Ambulance, and Assistant Safety-Service Director for the City of Elyria, all in Northeast Ohio.
Bruce is past President, Vice President, and Treasurer of the National Association of EMTs and chairperson of the Instructor Coordinator Society. He has served as president of several local associations and chairperson of many committees and task forces. Bruce has authored several EMS textbooks and written many EMS-related articles. He has lectured at local, regional, state, and national EMS conferences.
Continuing Education
Continuing Education
EMS Continuing Education classes are scheduled and conducted at the respective Fire Departments listed under our Medical Direction as well as at Hillcrest Hospital.
All Pre-hospital personnel within this medical command are welcome, please call the respective department prior to coming, to make sure the class has not been changed. Any other questions can be directed to Karen Shelby RN, EMSI EMS Coordinator/Educator, at 440.312.4215.
Class Locations: Auditoriums A, B, & C
Refreshments will be provided.
Classes are tentatively scheduled and can be viewed via the training calendar, but are subject to change.
Continuing education will be awarded through the Hillcrest EMS Office EMS Con Ed accreditation #2140.
For questions, please contact the EMS Offices at Hillcrest Hospital, at 440.312.4215.
Ongoing Courses:
Cardiac Cath Lab Observation in Hillcrest Cardiac Cath Lab
Best days to observe: Tuesday and Friday
Call 440.312.3219 to schedule