Overview
Overview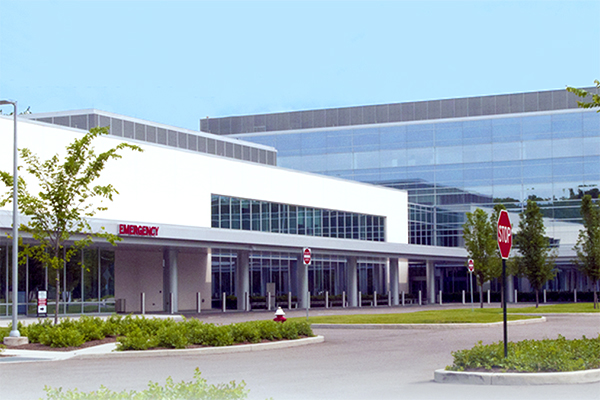 Cleveland Clinic's Avon Hospital at Richard E. Jacobs Campus is now Lorain County's most high-tech, patient-friendly hospital, with a spectrum of services, from critical care to orthopaedic surgery and outpatient procedures. Never before has Cleveland Clinic built its own regional hospital from the ground up and it's one of the most technologically advanced in Northeast Ohio. It's a first for Lorain County residents, with easy access to a full-service Cleveland Clinic hospital. The 212,000-square-foot, five-story facility opened in November 2016 and sits adjacent to the Cleveland Clinic Richard E. Jacobs Health Center.
The Avon Hospital Emergency Department, located at Richard E. Jacobs Campus, features board-certified, emergency medicine physicians available around-the-clock to provide comprehensive care to adults and children. Other features include 24-hour emergency care, seven days a week, 365 days a year, comprehensive state-of-the-art emergency care for adults and children, a facility staffed full-time by board-certified emergency medicine physicians and nurses, reduced door-to-provider time with split-flow triage assessment process, as well as transport services by ambulance or helicopter for hospital admissions. Avon Hospital was also recently designated as Primary Stroke Center by the Joint Commission.
Contacting Avon Hospital at Richard E. Jacobs Health Campus Medical Direction Staff
Communication is a vital part of any EMS Medical Direction System. Knowing whom to contact when you need medical direction/issues is vitally important and can be aggravating at times.Listed below are the various Medical Direction facilities as well as the Medical Directors and EMS Coordinators responsible for medical direction.
Please feel free to contact the appropriate EMS Coordinators if you have questions related to your scope or practice, protocols or any other operational issues.
Avon Hospital at Richard E. Jacobs Health Campus Medical Director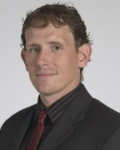 Michael Glasenapp, MD
EMS Medical Direction
Emergency Department Medical Director
440.695.4000
Avon Hospital at Richard E. Jacobs Health Campus EMS Coordinator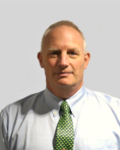 Greg Laborie, OFE, NRP, EMS-I
EMS Coordinator
216.316.0781
laborig@ccf.org
Greg Laborie serves as the EMS Coordinator at the Cleveland Clinic Avon Hospital Emergency Department in Avon, Ohio. A U.S. Army veteran of seven years, where he attained the rank of Staff Sergeant, Greg is now a 33 year veteran of the North Ridgeville Fire Department, where he serves as a Fire Lieutenant/Paramedic and was a proponent of bringing Paramedic services to that community in 1995. Greg has been a state certified EMS Instructor since 1998, and was one of the founding cadre of the EHOVE Career Center's School of Paramedicine in Milan, Ohio. He left EHOVE in 2009 to accept a position as Lead Paramedic Instructor at the Cleveland Clinic EMS Academy's west campus, where he remained until accepting the EMS Coordinators position at the Richard E. Jacobs FHC ED in May of 2012. Greg was instrumental in transitioning the stand alone emergency department into a full service ED when the Cleveland Clinic built and opened the new hospital in Avon in 2016.
Greg's credentials include instructorships in BLS/ACLS, STB, ITLS, PHTLS, and GEMS. He is also a recipient of the State of Ohio Star of Life Award, an honor that he shares with a small group of his co-workers in North Ridgeville. Greg is also a graduate of the Ohio Fire Executive program in 2019, with honors, and holds an AAS in Fire/Emergency Medical Services.
Greg resides in North Ridgeville with his wife Sheree and will be retiring from the fire service in April of 2023, but will remain in his role at the CC Avon Emergency Department. In his off time, Greg enjoys building model aircraft and armor and is a member of the International Plastic Modelers Society.
Continuing Education
Continuing Education
EMS Continuing Education classes are scheduled and conducted at the respective Fire Departments listed under our Medical Direction and at Avon hospital.
All Pre-hospital personnel are welcome, please call the respective department prior to coming, to make sure the class has not been changed. Any other questions can be directed to Greg Laborie, EMS Coordinator/Educator, at 216.316.0781.