Overview
Overview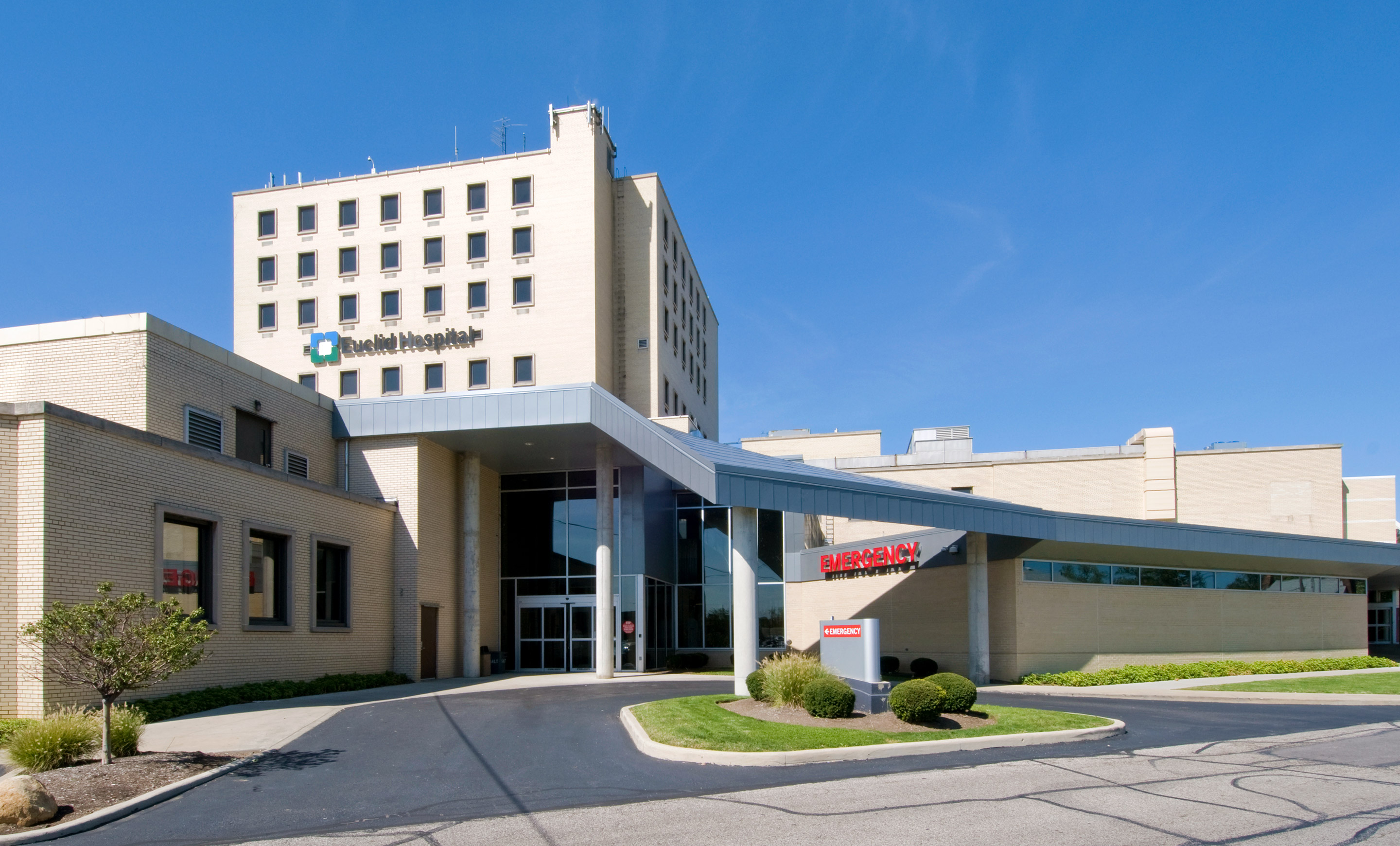 Located on 17 acres along the Lake Erie shoreline, Cleveland Clinic Euclid Hospital is home to one of the region's leading rehabilitation and orthopaedic centers. The 371-bed hospital offers a complete continuum of care: emergency services, acute and sub-acute care, rehabilitation and outpatient care. Founded in 1907 as Glenville Hospital, Euclid Hospital was constructed at its existing location in 1952.
Euclid Hospital's Emergency Department provides care for more than 38,000 patients every year—24/7, 365 days a year. The Emergency Department features 16 private patient rooms and seven fast track rooms and is fully-staffed by full-time physicians and physician's assistants, who are specially trained and certified by the American Board of Emergency Medicine, along with registered nurses who have received training and certification in advanced and pediatric life support.
Contacting Euclid Hospital Medical Direction Staff
Communication is a vital part of any EMS Medical Direction System. Knowing whom to contact when you need medical direction/issues is vitally important and can be aggravating at times.Listed below are the various Medical Direction facilities as well as the Medical Directors and EMS Coordinators responsible for medical direction.
Please feel free to contact the appropriate EMS Coordinators if you have questions related to your scope or practice, protocols or any other operational issues.
Medical Direction Department
Euclid Hospital Medical Director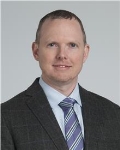 Jason Watson, MD
Medical Direction
Emergency Department
Dr. Jason L. Watson was born and raised in an atmosphere of academic importance in Northeast Ohio. After graduating valedictorian from an Akron area high school in 1993, he attended the University of Toledo, where he majored in Biology and Chemistry and minored in Anthropology. Upon graduating Magna Cum Laude, he was accepted to the Medical College of Ohio and matriculated to the Toledo area with his new wife, Gloria, whom he met while attending college. After medical school, Dr. Watson left the state of Ohio with his wife and infant son to begin his residency in North Carolina, serving as Chief Resident during his last year of training and working independently at various emergency departments throughout both North and South Carolina. After several years of living and practicing in the Tar-heel State, Dr. Watson and his family felt the call of home and their Midwest roots. They moved back to Ohio in 2009; settling between Akron and Cleveland in the town of Hudson. He began working for University Emergency Specialists at University Hospitals Emergency Department locations in Twinsburg, Bedford, Chardon (Geauga), Richmond, and Geneva. In 2015, Dr. Watson switched jobs when he was hired by The Cleveland Clinic Foundation and began working in the Emergency Department at Euclid Hospital. While at Euclid Hospital, Dr. Watson not only worked as a full-time ED physician, but also assumed the role of EMS Medical Director for the Euclid Fire Department.
Dr. Watson has both pride and contentment with his role as physician and EMS Medical Director, but has many other loves and passions. He loves his wife, his children, and his three dogs. His hobbies include hiking, backpacking, traveling, performing music, and frequenting various theatre productions held professionally and where his children actively participate.
Euclid Hospital EMS Coordinator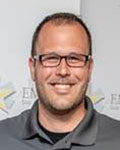 Greg Ivanovics, MPH, EMT-P, EMS-I
EMS Coordinator -Emergency Services Institute (ESI)
216.692.8648
givanovi@ccf.org
Greg began his career with the Cleveland Clinic Health System in August 1999, working as a member of their Event Medicine Team, at various professional sports venues throughout downtown Cleveland. He was then assigned as Euclid Hospital's EMS Coordinator, a position which he has held since July 2002. As EMS Coordinator, he is responsible for managing all EMS programs and outreach services offered through Euclid Hospital and the Cleveland Clinic's Emergency Services Institute (ESI). In 2020, he was appointed to lead the ESI EMS Wellness Initiative.
Greg is a 23 year veteran of the Euclid Fire Department, where he currently serves as a Company Officer/EMT-Paramedic. In addition to his supervisory and operational duties, he maintains an active role in many of his fire department's community outreach and education programs. He serves as the Euclid Fire Department's Stop the Bleed Program Coordinator, participates in various social service alignments, and assists with their Local 337 Breast Cancer Awareness Program. He is a Hazmat Control Officer (HCO) for the Chagrin/Southeast Hazardous Materials Team and a member of the Cuyahoga County Type 1 Hazardous Materials Team.
Greg has earned a Masters of Public Health (MPH) Degree from Kent State University, a Bachelor's Degree in Public Safety Management from Cleveland State University, and an Associates of Applied Sciences Degree in Fire Science Technology from Lakeland Community College. He is an adjunct instructor for Cleveland State University's Center for Emergency Preparedness (CEP), the Ohio Fire Academy (OFA), and the Federal Emergency Management Agency (FEMA). He holds instructor-level credentials from the America Heart Association (AHA) in BLS, ACLS, and PALS and the International Trauma Life Support (ITLS). Additionally, he is a certified ALICE Instructor, Hazardous Materials Awareness and Operations Instructor, State of Ohio Fire/EMS Instructor, and has attended Counter Narcotics and Terrorism Operational Medical Support (CONTOMS) in Washington, DC. He resides in Chardon, Ohio with his wife Elizabeth, and daughters, Isabella, Avery, and Sarah.
Continuing Education
Continuing Education
EMS Continuing Education classes are scheduled and conducted at the respective Fire Departments listed under our Medical Direction as well as at Euclid Hospital.
All Pre-hospital personnel within this medical command are welcome, please call the respective department prior to coming, to make sure the class has not been changed. Any other questions can be directed to Greg Ivanovics EMT-P, EMSI - EMS Coordinator/Educator, at 216.692.8648.
Continuing Education Courses offered:
Euclid Hospital Street Medicine Series
Dinner served at 1730.
Classes are tentatively scheduled for the topics stated in the EMS Website Calendar, yet are subject to change pending inevitable presenter cancelations.
Continuing education will be awarded through the Euclid Hospital EMS Training Program-Accreditation #1396
Courses will begin promptly at 1800 and will be held in the Waltz Auditorium located in the Administration Hallway (Euclid Hospital -18901 Lakeshore Blvd., Euclid, Ohio 44119)
For questions, please contact Greg Ivanovics, EMS Coordinator, in the EMS Offices at Euclid Hospital at 216.692.8648
Euclid Hospital Medical Examiner's Series
Must RSVP in advance for the presentations
Time: 6 p.m. – 8 p.m. (Refreshments served at 1730) - Scheduled locations to be announced.
This series will focus on forensic science and the role of the Cuyahoga County Medical Examiner's Office in providing support to our regional EMS, Fire, Police, Emergency Departments, Social Services, Hospice, and community resources. The Cuyahoga County Medical Examiner's mission; including updates in county wide forensics operations, the interpretation of this information, and case studies will all be covered.
Refreshments will be provided.
EMS continuing education will be awarded through the Euclid Hospital EMS Training Program- Accreditation #1396
To register for the Euclid Hospital Medical Examiner's Series
Click EMS Continuing Education.
View Cleveland Clinic's EMS Training Calendar (Center of page).
Select the date for the upcoming Euclid Hospital Medical Examiner's Series (Scroll through calendar).
Click on "Euclid Hospital Event" for that date.
Click on "Click here to register for this Course".
Complete the requested registration information.
Click Submit.
Euclid Fire Department Aha Refresher Courses
Registered EFD Members Only
Courses will begin promptly at 9 a.m. and will be held in the EMS/Disaster Classroom located in the Health Center basement (Euclid Hospital General Health Center-18901 Lakeshore Blvd. Euclid, Ohio 44119)
Continuing education will be awarded through the Euclid Hospital EMS Training Program -Accreditation #1396
For questions, please contact Greg Ivanovics EMS/Disaster Coordinator, in the EMS Offices at Euclid Hospital at 216.692.8648
Euclid Fire Department Ems Run Reviews
EFD Members Only
9:30 a.m. – 11:30 a.m. (Refreshments provided)
Courses will begin promptly at 9 a.m. and will be held in the EMS/Disaster Classroom located in the Health Center basement (Euclid Hospital General Health Center-18901 Lakeshore Blvd. Euclid, Ohio 44119)
Continuing education will be awarded through the Euclid Hospital EMS Training Program -Accreditation #1396
For questions, please contact Greg Ivanovics EMS/Disaster Coordinator, in the EMS Offices at Euclid Hospital at 216.692.8648