Overview
Overview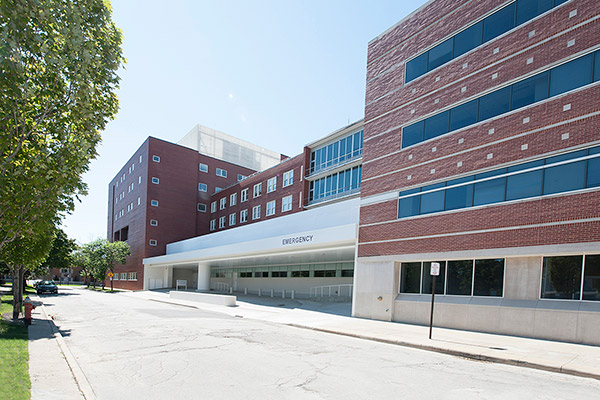 Cleveland Clinic Lutheran Hospital is a 204-bed acute-care facility offering sophisticated technology and advanced medical care within an intimate and friendly environment. The hospital provides leading-edge treatments and advanced research and surgery, with specialties in orthopaedics and spine, behavioral health and chronic wound care.
Lutheran Hospital's Emergency Department provides the highest level of quality care to our patients. Nearly 25,000 people visit the Emergency Department at Lutheran Hospital each year. Lutheran Hospital completed their $17.5 million emergency department expansion in 2015. The expansion doubled the size of the current emergency department to 14,000 square feet and will add seven beds, making a total of 21 beds, each with their own private room. Other features of the expansion include six behavioral health rooms with rolling walls to stow medical equipment for patient safety, more visible entrance, split-flow triage and treatment area to expedite patient care, Additional X-ray machine and CT equipment to provide faster testing, as well as built-in decontamination room for emergency preparedness.
Contacting Lutheran Hospital Medical Direction Staff
Communication is a vital part of any EMS Medical Direction System. Knowing whom to contact when you need medical direction/issues is vitally important and can be aggravating at times. Listed below are the various Medical Direction facilities as well as the Medical Directors and EMS Coordinators responsible for medical direction. At this time there is not an EMS Coordinator assigned to Lutheran Hospital. Please feel free to contact the Regional EMS Director listed below or any Cleveland Clinic EMS Coordinators if you have questions related to your scope or practice, protocols or any other operational issues.
Lutheran Hospital EMS Director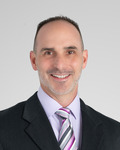 Bill Merimee, Paramedic, MSN, APRN, CNP
Regional EMS Administration
Emergency Services Institute
merimew2@ccf.org
Bill is a veteran of the Fairview Park Fire Department where he worked for 25 years as a paramedic and firefighter with the last twelve years as Fire Captain. He became an ICU nurse at Fairview in 2012, later transitioning to the role of an Acute Care Nurse Practitioner in Fairview's Emergency Department where he was awarded the Emergency Services APP of the Year award in 2019. He has degrees from The Cleveland Institute of Music, Case Western Reserve University, and Kent State University. He and his wife, Tanis, live in Strongsville where they are the proud parents of nine children.
Continuing Education
Continuing Education
EMS Continuing Education classes are scheduled and conducted at the respective Fire Departments listed under our Medical Direction as well as at Lutheran Hospital. Currently, Lutheran Hospital does not have any FD/EMS departments assigned as EMS Medical Direction. If you are looking for EMS continuing education, please feel free to contact any other Cleveland Clinic EMS Coordinator for a schedule of classes.
All pre-hospital personnel within this medical direction are welcome, please call the respective department prior to coming, to make sure the class has not been changed. Any other questions can be directed to Bill Merimee - Regional EMS Director at merimew2@ccf.org