Overview
Overview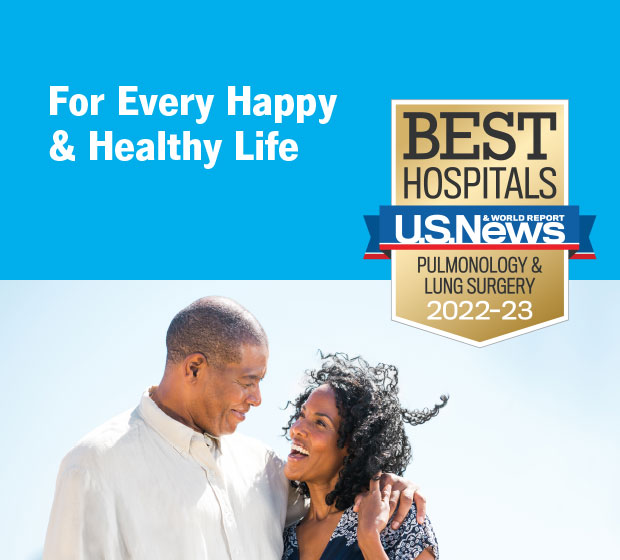 At Cleveland Clinic's Respiratory Institute, we provide world-class patient care by combining our strengths in clinical expertise, research and education. Serving over 200,000 patients annually, the Respiratory Institute's unsurpassed expertise and experience attracts patients from all over the world who seek a definitive diagnosis and cutting-edge treatment, often for a rare or complex lung disorder. With more than 170 pulmonologists, allergists/immunologists, infectious disease experts and critical care specialists, the Respiratory Institute diagnoses and treats a wide range of lung, allergy and breathing-related conditions. Cleveland Clinic is ranked as one of the nation's top hospitals by U.S. News & World Report.
Model of Care
Cleveland Clinic is a non-profit academic medical center led by doctors. As a "group practice" model, physicians at Cleveland Clinic are full-time, salaried employees. They get paid the same regardless of how many procedures they perform or patients they see. This practice eliminates incentives to perform unnecessary tests or procedures and encourages physicians to consult with colleagues and spend the time necessary to practice excellent medicine.
What does that mean to you? It means that as a patient of Cleveland Clinic, you'll have access to the broadest possible range of solutions from skilled, experienced doctors, nurses and technicians. Options you may not have in your home town – or anywhere else in America.
Our Treatment Programs and Centers
Patients receive comprehensive, individualized patient care through our unique clinical programs and centers. Our programs bring together teams of specialists within the Respiratory Institute, as well as from cardiothoracic and vascular surgery, thoracic imaging, and pulmonary pathology, to provide an integrative, multidisciplinary approach to patient care.
Additionally, our physicians and staff collaborate on a daily basis to research and develop new diagnostic and treatment options, shortening the gap between the laboratory discoveries of today and the patient care of tomorrow.
Respiratory Institute Leadership
Outcomes
Outcomes
This information includes the quality and outcomes measures for critical care medicine, the respiratory special care unit (ReSCU), respiratory therapy services, bronchology, asthma center, neuromuscular disease, lung and lung/heart transplantation, pneumonia, patient experience and lists of locations and staff members.