Overview
Overview
Welcome! Thank you for your interest in Cleveland Clinic's Department of Psychiatry & Psychology and its training programs.
The Department is one of four in Cleveland Clinic's Neurological Institute, including Neurology, Neurosurgery and Neuroradiology. Coincidentally, the Department has its origins in the vision of Cleveland Clinic's first chairman of Neurological Surgery, W. James Gardener, MD. At a 1943 meeting of Cleveland Clinic's Administrative Board, he proposed adding a department of psychiatry to the growing Cleveland Clinic. Eventually, in 1946 the Department of Neuropsychiatry opened, and in 1960 split into separate departments with A. Dixon Weatherhead, MD, serving as Psychiatry's first Chairman.
In July, 1961 the Department welcomed its first resident trainee, and by 1976 the General Adult Psychiatry Residency Training Program had achieved full accreditation. Since then, the Department has achieved a perennial U.S. News & World Report top-ranking in Ohio, and its training programs have developed a similarly strong reputation.
The Department's academic mission has roots that are not only deep, but broadly based. In addition to its General Adult Psychiatry Residency Training Program, it has competitive fellowships in Child & Adolescent Psychiatry and Psychosomatic Medicine and post-doctoral fellowships in Neuropsychology, Health Psychology, and Chronic Pain. Long involved in the training of medical students, the department played a vital role in the planning and development of Cleveland Clinic's Lerner College of Medicine (CCLCM), which opened its doors in 2004. Department staff, residents and fellows continue to play key roles as mentors and in didactic, seminar, office-based and bedside teaching of CCLCM and Case Western Reserve University medical students.
Cleveland Clinic has always been committed to excellence in patient care and research in the diseases that affect our patients. We take special pride in training future psychiatrists, clinical psychologists and neuropsychologists and look forward to meeting and visiting with you.
Karen Jacobs, MD
Director, Psychiatry Residency Program
Cleveland Clinic Neurological Institute
Clinical Health Psychology Fellowship
Clinical Health Psychology Fellowship
Program Description
The goal of this Clinical Health Psychology Fellowship is to provide individualized, clinical opportunities for psychological assessment and interventions with adult patients experiencing a wide range of medical and psychological problems. Our fellowship is primarily outpatient-based and includes psychological consultations and diagnostic interviews, short-term psychotherapy, behavioral interventions, group psychotherapy with medical patients, and special programs (e.g. psychological treatment of multiple sclerosis, cognitive behavioral treatment of insomnia, primary care, intensive day treatment of chronic headache, stress management, biofeedback with medical patients, and objective personality assessment). Opportunities are available to pursue special areas of interest (such as medical school teaching, marital and family therapy, chronic pain, program development, and bariatric evaluations). This is a one year certificate program in one major rotation area; fellows may apply for second year of fellowship in the same or different area of specialty based upon goodness of fit/mutual consent. To date, our graduates have been successful at obtaining a position in Clinical Health Psychology upon completion of the fellowship.
Our 5 Current Major Rotations in Behavioral Medicine include:
Interdisciplinary Method for the Assessment and Treatment of Chronic Headache (IMATCH)
Behavioral Sleep Medicine
Bariatric
Chronic Pain
Minor rotations in these areas are assigned based on goodness of fit with major rotations:
Primary Care Outpatient Clinic/Family and Marital Therapy
Behavioral Sleep Medicine/Sleep Disorders Clinic
Mellen Center
Bariatric Clinic
Medical School Teaching/Communication Skills Training (when available)
Research in Headache, Multiple Sclerosis, Biofeedback, or Chronic Pain
The fellowship is clinical in nature, but the fellow is expected to participate in ongoing research, poster presentations, didactics, and teaching.
The fellowship provides an annual stipend of approximately $53,000 with an increase in the second year of training, as determined annually by Cleveland Clinic's Graduate Medical Education Department and the Clinical Health Psychology Fellowship. Generous benefits include:
Individual supervision for licensure
Extensive didactics
Paid time away (15 vacation days, 5 personal days)
Individual/family medical benefits (available for a fee)
Dental insurance (available for a fee)
Vision insurance (available for a fee)
Flexible spending accounts for dependent care and healthcare expenses (contributions are pre-tax)
One stipend per fellow may be available for travel/conference attendance pending approval by the Department Administrator. The fellow must be the primary author and presenter at the conference, the research must be generated at Cleveland Clinic, and the research must be published during the fellowship.
Application Process
Applications are accepted from October through the mid December of each calendar year. Applications should be submitted to the Program Director and are reviewed by the Program Director and supervisors of major/minor rotations. Qualified applicants will have completed all requirements for their doctoral degree (PhD or PsyD) in clinical or counseling psychology from an APA-approved program including their dissertation defense before the September start date of their first year of fellowship (no exceptions). In addition, they will have graduated from a pre-doctoral internship in adult clinical and/or health psychology (health psychology experience is essential) that is an APA accredited graduate program (preferred) or graduate program that meets the APPIC standards (required). Our fellowship is not currently APA accredited, but we are listed on the APPIC directory.
Interested applicants should email the following materials to Karen Walsh walshk3@ccf.org : CV, Official Transcripts and a letter of interest/intent specifying preferences for major rotation(s). Please specify all major rotations for which you would like to be considered. There is no penalty for naming more than one rotation of interest. Also include a clinical work sample and three letters of recommendation (sent by their authors). If you have not yet received your doctorate, a letter from your program director attesting to your status as a doctoral candidate, and anticipated date of dissertation defense as well as anticipated graduation date are also required. Any questions should be directed to: Karen Walsh walshk3@ccf.org.
Interview Process
Interviews for invited applicants are held in a group format in late January/early February of each calendar year. Applicants selected for interviews will be contacted via email in mid to late January. All active supervisors will be present and participate during interviews to provide an opportunity to interact with all candidates.
Hiring Decision
Preference is given to applicants at APA accredited pre-doctoral internships in health psychology; however, applicants meeting APPIC internship standards will be considered. Prior to beginning the first year of fellowship, fellows are required (no exceptions) to have completed all requirements for their doctoral degree (PhD or PsyD) in clinical or counseling psychology from an APA-approved program including their dissertation defense.
Hiring decisions are typically made in late February early March of every calendar year. Actual appointments begin in late August/early September. In years where there is an APPIC Uniform Notification Date (UND) for postdoctoral fellowships we adhere to their hiring policies.
Matthew Sacco, PhD
Director, Clinical/Health Psychology Training Program
Associate Staff Psychologist
Behavioral Medicine/Mellen Center
Cleveland Clinic Foundation
Phone: 216.445.6835
Fellowship Supervisors
Neuropsychology Fellowship
Neuropsychology Fellowship
The Cleveland Clinic's postdoctoral fellowship in adult clinical neuropsychology is under the aegis of the Section of Neuropsychology in the Department of Psychiatry and Psychology. It is designed for individuals who have completed a doctorate degree in clinical psychology, and have a strong academic and clinical training background in the fundamentals of neuroscience and neuropsychological assessment.
Cleveland Clinic's Postdoctoral Fellowship Program in Neuropsychology is a founding member of the Association of Postdoctoral Programs in Clinical Neuropsychology (APPCN; www.appcn.org). The program operates in accordance to the INS-Division 40 guidelines (The Clinical Neuropsychologist, 1987, 1, 29-34) and the goals espoused by the Houston conference (Archives of Clinical Neuropsychology, 1998, 2, 203-240). Our postdoctoral positions are designed to provide fellows with didactics and experiences necessary for developing professional-level clinical interpretative and consultation skills while under the supervision of experienced neuropsychologists. In addition, specific training opportunities include active involvement in clinical research and education within the context of a nationally known tertiary medical center.
Program Description
Our fellowship begins on or about Sept. 1. The two-year experience will be divided into time periods that allow for general clinical neuropsychological training with particular age groups (children/adolescents, younger and older adults). Currently, only applicants with primary interests in adult neuropsychology are being considered. Fellows also will have the opportunity for specialization with a particular population (such as epilepsy patients), research, teaching, and participation in didactics. During the first weeks of each rotation, training concentrates on skill building and refinement in the areas of test administration, test interpretation, and report writing. For the first 12 months, two four-month rotations will be completed with adult patient populations and one four-month rotation with populations. The last 12 months consist of rotations tailored as much as possible to meet the fellow's specific interests and training needs; the ultimate goal is preparation for the initial professional position.
First "year" (12 months):
Clinical Fundamentals
Adult rotation, pediatric rotation, adult rotation (four months each)
Second "year" (12 months):
Advanced Specialization and Special Projects
Examples: A fellow with interests in dementia had rotations in general adult neuropsychology and movement disorders including deep brain stimulation. The clinical demands were adjusted to accommodate a year-long experience evaluating patients for dementia syndromes at the Center for Brain Health.
A fellow with interests in epilepsy had rotations in adult epilepsy, general adult neuropsychology, and movement disorders including deep brain stimulation. The clinical demands were adjusted to accommodate a year-long clinical research project for which the fellow sought and received grant funding (Epilepsy Foundation) in the first year.
Clinical Activities
Our clinical evaluations strive to integrate medical, neurological, and behavioral data with neuropsychological test findings to answer any of a number of referral questions. Our referrals often consist of, but are not limited to, questions concerning:
Differential diagnoses (e.g., depression versus dementia, dementia of the Alzheimer's type versus Primary Progressive Aphasia)
Delineation of spared and impaired cognitive functions secondary to known central nervous system dysfunction
Establishment of a neuropsychological baseline against which to monitor recovery or progression of central nervous system dysfunction
Comparison of neuropsychological functioning prior to and following a variety of pharmacological, surgical, and behavioral interventions as part of ongoing treatment outcome evaluations and standard clinical care
Assessment of cognitive/behavioral functions to assist with rehabilitation, management strategies and/or educational or employment placement
Evaluation of cognitive status for the purpose of disability determination
The Section of Neuropsychology provides primarily outpatient consultation and evaluation services for the staff of Cleveland Clinic and community referral sources. Currently, the Section of Neuropsychology receives the majority of its referrals from Adult and Pediatric Neurology, Burkhardt Brain Tumor Center, Epilepsy and Clinical Neurophysiology, the Mellen Center (Multiple Sclerosis), Neurosurgery, the Center for Neurological Restoration (DBS), Adult and Child Psychiatry, Consultation-Liaison Psychiatry, Internal and Geriatric Medicine, Cardiology, Pediatrics, Family Medicine, and Pediatric Oncology/Hematology.
A flexible battery approach is adopted by most Cleveland Clinic Staff Neuropsychologists. The Section uses a number of specialized test batteries for specific patient populations. For example, a formal pre- and post-surgery protocol is in place for epilepsy surgery candidates, and standard protocols are in place for evaluating candidates for deep brain stimulation for treatment of psychiatric or movement disorders (e.g., Parkinson's disease, essential tremor, dystonia) and surgery for coronary artery disease.
The combination of a rich clinical referral base at Cleveland Clinic and an innovative service delivery model has created a strong trajectory of growth for the Section of Neuropsychology. More than 2,100 patients are referred for evaluation annually, making the Section of Neuropsychology one of the most clinically active neuropsychological services in the country for its size.
Clinical Component
On average, a minimum of 60% of fellows' time will be devoted to direct clinical service. A portion of this commitment can be focused on services directed at specific patient populations (e.g., epilepsy, pediatric, geriatric, or movement disorder patients). In addition, fellows are afforded the opportunity to work with culturally diverse populations including international patients who seek specialized health care at Cleveland Clinic. Although the Section is largely a psychometrist-based service, we recognize the importance of direct patient contact in developing a strong clinical understanding of process variables and patient behaviors that underlie test performance. Consequently, the fellows will be responsible for testing some patients each week throughout the two-year fellowship. Fellows will have the opportunity to supervise psychometrists (and potentially undergraduate students), generally more often in the second year. It is anticipated that this assessment experience will provide the fellows with the opportunity to enhance their existing knowledge and experience with a variety of neuropsychological assessment procedures.
Assessment is only one component of the fellows' clinical duties. The primary goal of the fellows' clinical activities is to expand their expertise in clinical interpretation and reporting of neuropsychological data. Report writing and consultation with patients and other health-care professionals are, therefore, central to this postdoctoral experience. The fellows will also be expected to participate actively with members of the Section in one or more clinical team meetings (e.g., Epilepsy Surgery, Brain Tumor and DBS Patient Management) on an ongoing basis.
Formal clinical supervision is provided on an individual basis, typically two to three hours weekly, to review cases. Informal supervision is also available on a daily basis. Group supervision in the form of weekly postdoctoral conference meetings to review topics of interest, deposition transcripts and videotapes, ethical issues, noteworthy cases, research data, etc. generally accounts for approximately one hour weekly. Practice management issues, such as scheduling patients, managing technical support services, and billing and coding practices are discussed.
Formal written evaluations of the postdoctoral fellows' progress are prepared by the supervising Staff Neuropsychologist(s) at the conclusion of each rotation. Information is forwarded to the Cleveland Clinic's Graduate Medical Education (GME) office. In the course of these regularly scheduled evaluations, fellows are asked to evaluate the program Performance is also assessed via a clinical fact-finding exercise modeled after that portion of the American Board of Clinical Neuropsychology (ABCN)'s Oral Exam. This is conducted at the beginning of the first and second training years, and may be repeated more frequently if needed to monitor fellows' clinical skills. Fellows whose performance is not at an expected level of competence will be advised regarding the problem areas, and a specific plan to remediate those weaknesses will be developed per GME policies.
Research Activities
In keeping with the scientific basis of clinical neuropsychology, Cleveland Clinic's Section of Neuropsychology is actively involved in ongoing clinical research (e.g., epilepsy surgery, deep brain stimulation for treatment of movement disorders, brain tumor and imaging). In addition, the Section has been committed to advancing scientific inquiry via collaborative projects with other institutions. These collaborations extend our research activities and collegial relationships with other professionals in the neuropsychological community.
Research Component
Research will be an integral component of the postdoctoral experience. The Section maintains a number of IRB-approved patient registries and is involved in a number of ongoing collaborative research projects both within and outside the institution. Cleveland Clinic is highly supportive of research activities, and provides excellent statistical, computer, graphic art, photography and editorial support services. It is expected that the fellows will become involved in one or more of the existing research projects within the Section, with the goal of preparing at least one paper for publication and/or presentation at a national meeting. Independent and/or new collaborative research projects will be encouraged, and grant activity is highly supported. Travel time is provided to make presentations at professional meetings, and some financial support for travel is available in the second year, especially for first-authored papers based on work accomplished at Cleveland Clinic.
Terms & Conditions
Fellows must have completed all of the formal requirements for the doctorate before beginning postdoctoral training; appointments begin in September. Although the Cleveland Clinic's Clinical Neuropsychology Fellowship is designed as a two-year program, contracts are made on a year-to-year basis, with renewal for the second year being made by mutual consent. Note: Cleveland Clinic employees must be tobacco-free.
The fellowship currently carries a 12-month, first year salary of $53,000, which typically increases prior to the second year (current second year salary is $55,000). Fifteen days of vacation and five personal days of paid time away of provided each academic year. Comprehensive health, dental and vision insurance (fellow and immediate family) at minimal cost to the fellow are among the benefits provided. Salary determination, grievance process, allotment of vacation and meeting time, and other institutional procedures occur in accordance with the General Policies for Graduate Medical Education. Please see GME for additional details.
Neuropsychology Staff
The Neuropsychology Section was organized in 1985 and officially established as a formal patient care center within the department of Psychiatry and Psychology at Cleveland Clinic in 1986. As neuropsychologists, we are members of the Professional Staff Several staff members have academic appointments or pending appointments with Cleveland Clinic Lerner College of Medicine (CCLCM).
Application Process
The Clinical Neuropsychology Postdoctoral Residency Program participates in the APPCN Resident Matching Program operated by National Matching Services (NMS; www.natmatch.com). The deadline for receipt of all application materials is Dec. 21 (or the next business day if the 21st falls on a weekend).
Applicants are encouraged to call or write for information or clarification of the program's description or opportunities. Applicants' rights to make a free choice among residencies are recognized and Cleveland Clinic complies fully with the stipulations of the Match.
Application materials should be directed to:
Please provide:
A letter of interest describing relevant academic and training experiences, desired postdoctoral training objectives, perceived "fit" with this program, and future professional goals
Current curriculum vitae
Three letters of reference, including at least two from individuals familiar with the applicant's academic and clinical training in neuropsychology
A statement from the applicant's graduate school clinical training director indicating the applicant's status in the program and probability of completing the requirements for the doctorate prior to the fellowship year (waived for those already holding the doctorate). APPCN's Verification of Doctoral Training Form (APPCN Doctorate Verification) is acceptable for this purpose.
An official copy of the applicant's graduate transcripts
Electronic submission of the above items by email in a Word or PDF file is acceptable. Please send email to:
Current Fellows
Current Fellows
2017-2018 Clinical Fellows
Chronic Pain Medicine

Ashley Oliver, MS - Year 1
Undergraduate: Urbana University, BS In Psychology
Graduate School: Master of Science in Clinical Psychology, Morehead State University
Doctorate: Doctor of Philosophy in Urban Education, Cleveland State University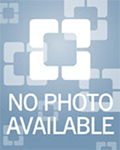 Lauren Pudalov, MA - Year 1
Undergraduate: Hamilton College, Clinton, NY
Graduate School: Master of Arts in Professional Psychology, William James College
Doctorate: Doctor of Clinical Psychology, William James College
---
Clinical Neuropsychology/Neurocognitive

Denise LaBelle, PhD, MA - Year 1
Undergraduate: University of Pennsylvania
Graduate School: Master of Arts in Clinical Psychology, Temple University
Doctorate: Doctor of Philosophy in Clinical Psychology, Temple University
---
Health Psychology

Samina Ahmed, MS, LPC
Undergraduate: DePaul University of Minnesota-Duluth
Graduate School: Master of Science in Clinical Counseling Psychology, Rosalind Franklin University
Doctorate: Doctor of Psychology in Clinical Psychology, Roosevelt University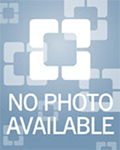 Alexandra Bea, PsyD
Undergraduate: Kent State University
Graduate School: Master of Arts in Clinical Psychology, Spalding University, School of Professional Psychology, Louisville, KY
Doctorate: Doctor Clinical Psychology, Spalding University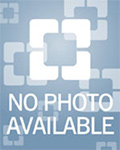 Serena Stevens, PhD
Undergraduate: BS Psychology, Union College, Lincoln, NE
Graduate School: Masters of Arts, Psychology, Loma Linda, Loma Linda, CA
Doctorate: Doctor of Philosophy, Clinical Psychology, Loma Linda, Loma Linda, CA
---
BMI Psychology Fellowship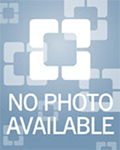 Sara Assar, MMFT, MA - Year 1
Undergraduate: Bachelor of Arts, California State University
Graduate School: Master of Arts, Clinical Psychology California School of Professional Psychology, at Alliant International University, LA, California
Master of Marriage and Family Therapy, University of Southern CA, Rossier School of Education
Doctorate: Clinical Psychology, California School of Professional Psychology at Alliant International University
---
Neuropsychology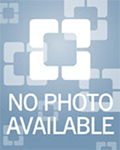 RyAnna Zenisek, PhD - Year 1
Undergraduate: Indiana University of PA
Graduate School: Master of Arts, University of Nevada
Doctorate: Doctor of Philosophy in Clinical Psychology, University of Nevada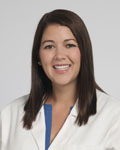 Ashley Miller, PhD, MA - Year 2
Undergraduate: Miami University, Oxford, Ohio
Graduate School: Master of Arts, Clinical Psychology, Cleveland State University, Cleveland, Ohio
Doctorate: Doctor of Philosophy, Clinical Psychology, The University of Tulsa, Tulsa, Oklahoma