Overview
Overview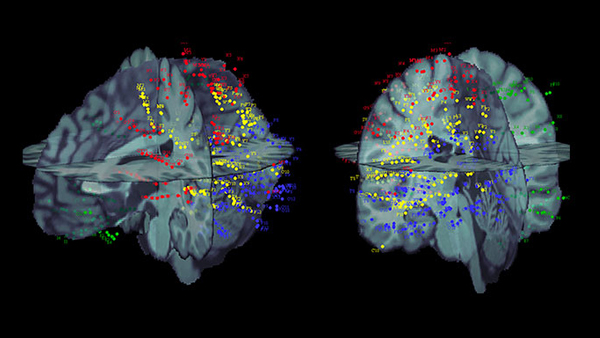 Cleveland Clinic's Neurophysiology/Epilepsy Program was one of the very first official training programs in the country, formally established in 1996, but effective for many years prior.
Our program provides advanced training in all aspects of epilepsy patient care. Cleveland Clinic is a level 4 epilepsy center with a high volume of epilepsy surgeries and years of experience treating the most complex cases. More than 350 epilepsy surgeries are performed annually in both adult and pediatric patients. In March 2009, Cleveland Clinic launched the first SEEG (stereoelectroencephalography) program in North America for patients with medically-intractable focal epilepsy and has continued to be a leader in the field. Surgical experience at Cleveland Clinic includes:
Tailored or multilobar resections.
Standard temporal lobectomy.
Hemispherectomy.
Complex invasive mapping with stereotactically-implanted depth electrodes (sEEG) and/or subdural grids.
Laser ablation.
Responsive neurostimulation.
Palliative and investigational surgical treatments for epilepsy are also offered in a highly select group of medically intractable patients.
Our team
Our program has a strong faculty support dedicated to epilepsy care, which includes:
5 pediatric & 12 adult epileptologists.
2 epilepsy neurosurgeons.
Colleagues in neuroradiology, neuropsychiatry, psychiatry, psychology, bioethics.
Advanced practice providers, nurses, EEG technician readers, EEG technologists, and support staff.
Our neurologists and surgeons have a strong presence at the national level with organizations such as the American Epilepsy Society, American Academy of Neurology, the International League Against Epilepsy, Child Neurology Society, American Clinical Neurophysiology Society, American Association of Neurological Surgeons, the Congress of Neurological Surgeons, and various editorial boards and scientific program committees. Our faculty frequently contribute to peer-reviewed journals and present at national meetings.
Training experience
Training is primarily at our state-of-the-art facilities on Cleveland Clinic's main campus in Cleveland, Ohio, which houses our expanding nineteen-bed adult epilepsy monitoring unit and a nine-bed pediatric epilepsy monitoring unit. In addition, we support regional epilepsy monitoring units at Cleveland Clinic Fairview Hospital (8 bed) and Cleveland Clinic Akron General (7 bed). We also help care for patients with concern for seizures in the dedicated neurocritical care units, medical intensive care units, neonatal intensive care unit, providing other services as needed for inpatient consultations within the 1400 bed main campus hospital. Our training program offers experience with the newest technologies including:
Ictal single-photon-emission computed tomography (SPECT).
Positron emission tomography (PET).
Magnetoencephalography (MEG).
Functional and anatomic magnetic resonance imaging (including 7T).
Wada (amytal) testing.
This is balanced with a sound education in foundational principles of scalp EEG, functional neuroanatomy, semiology analysis, and medical management. Based on interests there are additional opportunities in research, cortical-cortical and other evoked potentials and intraoperative monitoring.
Epilepsy center highlights
Epilepsy Neuroimaging:
SEEG:
MEG:
Epilepsy Surgery and Outcomes:
Diversity & Inclusion
Discover the role diversity and inclusion plays at Cleveland Clinic and at its Graduate Medical Education program, as well as our diversity and inclusion efforts.
Learn more
Program Details
Program Details
Educational Philosophy
We aim for a balance of patient-centered clinical experience, varied and expansive exposure to EEG and other relevant studies, both structured and self-driven instructional strategies, and varied scholarly activities for an exceptional and comprehensive education in the diagnosis and management of adults and children with epilepsy, including medical, surgical, neuromodulatory and investigational treatments.
The strength of the education in our fellowship is the quality and quantity, breadth and depth of exposure. Realizing this is a busy fellowship, we try to graduate responsibilities to allow our trainees to obtain adequate management skills to achieve a high volume of quality work without becoming overwhelmed.
Epilepsy Course
One unique aspect of our curriculum is the initiation with a 12-week intensive course in July, August and September designed to introduce core topics in EEG interpretation and epilepsy training. During the course, a fellow's time is dedicated almost exclusively to education. At the end of this course, there is graduated introduction of clinical and call responsibilities. The course has structured education on basic neurophysiology, EEG, epilepsy and seizure classification, digital EEG, neuroimaging, evoked potentials, sleep studies, surgical neuroanatomy, anticonvulsant pharmacology, neuropathology, research skills, and other miscellaneous topics. The last month of the course is centered around hands-on case analysis of adult, pediatric, and invasive EEG monitoring. All ACGME Epilepsy Fellows will complete this course as well as any non-accredited fellows who have not completed this course previously.
Disclaimer: This is a sample schedule only and may not accurately represent the course as we are continuously improving it.
Link to sample course schedule (PDF document)
Rotation Schedule
Following the course, accredited track (first-year) fellows will complete ACGME requirements of 6 months of inpatient/outpatient epilepsy and 3 months of video EEG. A pediatric fellow will complete 1 month of adult EEG monitoring. An adult fellow will complete 1 month of pediatric EEG monitoring. Fellows will rotate on the inpatient monitoring units and consult services. There is one month of elective for self-study in a specialty area of the fellow's choosing or for research pursuits. There is one month of study in neuropsychology and neuroradiology as it pertains to epilepsy.
Example Schedule Template for Adult ACGME Epilepsy Fellow by 4-week block rotations: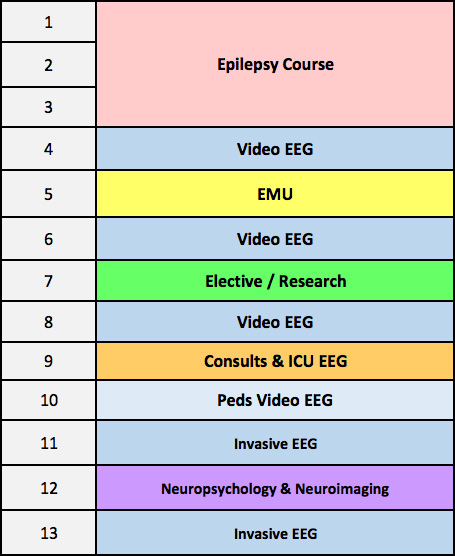 Non-accredited clinical neurophysiology fellows have several months of EEG monitoring with 6 months of elective rotations, providing more flexibility to design their educational / research experience to fit their perceived needs under the direction of the fellowship director. Those fellows who continue for a second year after an ACGME-accredited track typically focus on invasive monitoring cases and a research project.
Curriculum
Extensive and rich educational opportunities for our fellows are summarized below.
Interpretation of scalp EEG recording: routine outpatient, ambulatory, inpatient/critical care long term monitoring, and inpatient diagnostic/presurgical epilepsy monitoring unit evaluations.
Clinical and medical management of epilepsy patients in various inpatient and outpatient settings.
Longitudinal clinic in epilepsy under the supervision of assigned epilepsy center staff.
Presurgical investigations including PET, ictal SPECT, MEG, fMRI, Wada.
Surgical management and decision making.
Interpretation of invasive monitoring (stereoEEG and subdural grid).
Intraoperative and extraoperative brain stimulation.
Specialty clinic opportunities available with a focus in vagal nerve stimulation, responsive neurostimulation, ketogenic diet, pediatric syndromes (CDLK5, neurocutaneous), women with epilepsy, clinical psychology, and neuropsychiatry.
Neuromodulation therapies (VNS, RNS).
Magnetoencephalography (MEG).
Interpretation of evoked potentials: visual, auditory, somatosensory, cortical-cortical.
Intraoperative monitoring.
Benefits
Review Cleveland Clinic's benefit highlights.
Salary
Review Cleveland Clinic's Salary for Clinical Residents and Fellows.
Moonlighting
Opportunities are available in epilepsy within the institution which enrich the clinical training/educational goals. These are not available to those on J-1 Visa.
Conferences
Neurology Grand Rounds.
Epilepsy Grand Rounds.
Pediatric Epilepsy Grand Rounds.
Epilepsy Presurgical Patient Management Conference.
Epilepsy Genetic Conference.
Invasive Patient Management Conference.
Epilepsy Invasive sEEG Analysis Conference.
Fellows' Epilepsy Case Conference (Dr. Imad Najm).
Fellows' Pediatric Epilepsy Case Conference (Dr. Elaine Wyllie).
Neonatal EEG conference.
Evoked Potential case conference.
Epilepsy Journal Club.
Medical Management AED Case Conference Series.
Surgical Neuroanatomy Conference.
Status epilepticus emergent treatment simulation session.
Course/Workshops
Cleveland Clinic Epilepsy Center hosts annual courses to which fellows receive complimentary registration. These vary by year but examples are linked below.
Research
Opportunities for collaborative research are available at the interest of the fellow. Adult and pediatric trainees are strongly encouraged to participate in clinical or basic research under the direction of staff physicians and encouraged to present their work at national meetings with financial support provided by the institution.
Recent projects collaborated with staff include:
Some of our epilepsy center staff are supported by NIH R01 grants and there is institutional infrastructures for research which include large surgical outcomes database, searchable EEG database, and biorepository. Collaboration with other specialties or departments is possible based on a fellow's specific interests.
Here is a sampling of recent published research from our fellows, which is by no means all inclusive. Typically several fellows present posters on their research at the American Epilepsy Society or other conferences every year.
A fingerprint of the epileptogenic zone in human epilepsies.
Grinenko O, Li J, Mosher JC, Wang IZ, Bulacio JC, Gonzalez-Martinez J, Nair D, Najm I, Leahy RM, Chauvel P. Brain. 2018 Jan 1;141(1):117-131.PMID: 29253102 DOI: 10.1093/brain/awx306
Connectivity in ictal single photon emission computed tomography perfusion: a cortico-cortical evoked potential study.
Tousseyn S, Krishnan B, Wang ZI, Wongwiangjunt S, Nayak CS, Mosher JC, Wu G, Van Paesschen W, Leahy RM, Gonzalez-Martinez JA, Bulacio J, Najm IM, Alexopoulos AV, Nair DR. Brain. 2017 Jul 1;140(7):1872-1884. PMID: 28582473 DOI: 10.1093/brain/awx123
Electrographic and Clinical Natural History of Lateralized Periodic Discharges.
Punia V, Vakani R, Burgess R, Hantus S. J Clin Neurophysiol. 2018 Jan;35(1):71-76. PMID:29099408 doi: 10.1097/WNP.0000000000000428
Breaking the age barrier: Epilepsy surgery in septuagenarians.
Punia V, Abdelkader A, Stojic A. Epilepsy Behav 2017 May;70(Pt A):94-96. PMID: 28411522 doi: 10.1016/j.yebeh.2017.03.017. Epub 2017 Apr 13.
Electroclinical features of seizures associated with autoimmune encephalitis.
Steriade C, Moosa ANV, Hantus S, Prayson RA, Alexopoulos A, Rae-Grant A. Seizure. 2018. 60: 198-204. doi: 10.1016/j.seizure.2018.06.021
Extreme delta – with or without brushes: a potential surrogate marker of disease activity in anti-NMDA-receptor encephalitis.
Steriade C, Hantus S, Moosa ANV, Rae-Grant AD. Clin Neurophysiol .2018.(18) 30239-6 doi: 10.1016/j.clinph.2018.02.130 PMID:29580710
Electrographic and Clinical Natural History of Lateralized Periodic Discharges.
Punia V, Vakani R, Burgess R, Hantus S. J Clin Neurophysiol. 2018; 35 (1): 71-76. Doi: 10.1097/WNP.0000000000000428 PMID 28791561
Time to push the age limit: Epilepsy surgery in patients 60 years or older.
Punia V, Abdelkader A, Busch RM, Gonzalez-Martinez J, Bingaman W, Najm I, Stojic A. Epilepsia Open. 2018. 19;3(1):73-80. doi: 10.1002/epi4.12099. PMID: 29588990
Highly Epileptiform Bursts Are Associated with Seizure Recurrence.
Thomspon SA, Hantus S. J Clin Neurophysiol. 2016; 33(1): 66-71. doi: 10.1097/WNP.0000000000000232. PMID: 26844972
Neurocognition and Genetics Study, Wang ZI. Automated Detection of Focal Cortical Dysplasia Type II with Surface-based MRI Post-processing and Machine Learning.
Jin B, Krishnan B, Adler S, Wagstyl K, Hu W, Jones SE, Najm I, Alexopoulos AV, Zhang K, Zhang J, Ding M, Wang S, the Pediatric Imaging, Epilepsia. 2018 Apr 10. doi: 10.1111/epi.14064
Magnetoencephalography and Ictal SPECT in Patients with Failed Epilepsy Surgery.
El Tahry R, Wang ZI, Thandar A, Podkorytova I, Krishnan B, Tousseyn S, Guiyun W, Burgess RC, Alexopoulos AV. Clinical Neurophysiology (in press 2018). https://doi.org/10.1016/j.clinph.2018.05.010
Clinical Fellowships
Clinical Fellowships
Epilepsy Fellowship
A total of six positions are offered for the first-year fellowship per year (this is the total accepted for both adult and pediatric trainees with the ratio varying each year). Our fellowship program is accredited by the ACGME and qualifies candidates to sit for the Epilepsy Certification Examination offered by the American Board of Psychiatry and Neurology.
Eligible trainees include physicians who are:
Board-eligible.
Board-certified in neurology and have successfully completed an ACGME-accredited Adult or Pediatric Neurology Residency Program in the United States or RCPSC-accredited Adult or Pediatric Neurology Residency Program in Canada.
Pediatric trainees participate in all the educational and academic activities described, however, the majority of clinical, hospital, and video-EEG exposure for pediatric epilepsy fellows is on pediatric patients.
Advanced Epilepsy Clinical Fellowship
This fellowship is non-accredited. The number of available positions for this fellowship varies per year. The focus of this fellowship often varies depending on the fellow's area of interest and future career plans.
Candidates come from one of two pools:
Most often candidates are current trainees who have completed the ACGME-accredited Epilepsy fellowship and stay on for a second year during which time they will obtain further training in invasive video-EEG monitoring and brain mapping techniques, focus further on subspecialties such as intraoperative neurophysiologic monitoring, evoked potentials, pre-surgical evaluation of epilepsy, sleep disorders, educational activities, and/or epilepsy research.
The second pool is selected from competitive candidates with clear educational goals for this fellowship wishing to further their training in EEG and Epilepsy. They must meet the listed requirements.
Formal training in neurology and/or some training in epilepsy.
USMLE Steps 1 and 2 (CK & CS).
Candidates requesting an H-1B visa must also have successfully passed USMLE Step 3.
Current valid ECFMG certificate (for international applicants).
Clinical Neurophysiology
Our fellowship program is accredited by the ACGME and qualifies candidates to sit for the Clinical Neurophysiology Board Certification Examination offered by the American Board of Psychiatry and Neurology. This is the EEG and Epilepsy Track with the secondary focus offered in intraoperative monitoring (no formal EMG or sleep option). The availability of this fellowship varies. Please inquire if interested.
Application Process
ACGME accredited epilepsy fellowship positions for the 2023-2024 academic yearare full.
Our ACGME accredited Epilepsy fellowship will participate in the NRMP match for the 2024-2025 academic year using ERAS.
Please check https://www.nrmp.org/fellowship/epilepsy-and-clinical-neurophysiology for timelines and updates.
For more information about our specific program, please email epilepsyfellowships@ccf.org
Research Fellowships
Research Fellowships
Research Fellows
Our program also accepts fellows from across the world with variable interests and goals for differing lengths of training at Cleveland Clinic. Research fellows have variable responsibilities depending on their prior training.
If you are interested please email epilepsyfellowships@ccf.org for more information.
To apply for a research fellowship position in the Epilepsy Center you need to secure funding from either your sponsoring institution, funding agency or other sources that would support the duration of a research fellowship here including the required health benefits through Cleveland Clinic's health plan.
Ideally, participants must start the program in either July or the latter half of September in order to ensure they first complete the three-month epilepsy and EEG course at the beginning of their research fellowship. Typically, the fellow needs to be able to commit to at least 1 year to be eligible.
Application Requirements
Completed application form.
Current Curriculum vitae.
A personal statement (a list of your specific research interests, endeavors, and career goals).
Three letters of recommendation.
Letter of financial support from the sponsoring institution or funding agency for salary and health benefit.
Documentation of English Language Requirement.

Documentation of ECFMG Certification and /or USMLE Score Report.
Documentation of successful completion of the TOEFL iBT (minimum overall score of 65 or higher required. Scores in the specific sections of Listening and Speaking must have a score of 15 or higher. Reading and Writing scores combined can make up the difference to meet the overall score of 65.)
Observerships
All inquiries regarding observerships should originate with the Center for International Medical Education.
Phone: 216.445.1711
Fax: 216.636.1013

Email: CIME@ccf.org
Contact Us
Contact Us
Phone: 216.445.0831
Email: epilepsyfellowships@ccf.org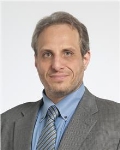 Andreas Alexopoulos, MD, MPH
Program Director, Clinical Neurophysiology Fellowship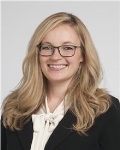 Jessica Fesler, MD, M Ed
Program Director, Epilepsy Fellowship
Program Director, Clinical Neurophysiology, EEG and Epilepsy Fellowship
Program Director, Epilepsy Research Fellowship
Associate Program Director, Clinical Neurophysiology Fellowship
Current Fellows
Current Fellows
In the last few years, our fellows have accepted positions as below.
Academic Position at Barrow Neurological Institute, Arizona.
Academic Position at Brown University, Rhode Island.
Academic Position at Cleveland Clinic, Florida.
Academic Position at Cleveland Clinic, Ohio.
Academic Position at Medical College of Wisconsin, Wisconsin.
Academic Position at New York University, New York.
Academic Position at UC Davis, California.
Academic Position at University of Kansas.
Academic Position at University of Kentucky.
Academic Position at University of Pennsylvania.
Academic Position at Vanderbilt University, Tennessee.
Academic Position at University of Texas, San Antonio.
Private Practice Position in California.
Private Practice Position in Florida.
Private Practice Position in Minnesota.
Private Practice Position in North Carolina.
Private Practice Position in Ohio.
Private Practice Position in Pennsylvania.
Some alums have returned to practice in their home country including Thailand and Saudi Arabia.
Current Non-Accredited/Two-Year Fellows
Katherine Chiprean, DO
Medical School: Lake Erie College of Osteopathic Medicine, Erie
Residency: Hamot Medical Center Neurology
Fellowship: Cleveland Clinic, Epilepsy
Jason Chisholm, MD
Medical School: University of Kentucky College of Medicine
Residency: University of Kentucky, College of Medicine
Fellowship: Cleveland Clinic, Epilepsy
---
Current ACGME Accredited Fellows
Brin Freund, MD
Medical School: Temple University School of Medicine
Residency: Johns Hopkins Hospital
Fellowship: Mayo Clinic, Clinical Neurophysiology
Ahmad Mahadeen, MD
Medical School: Mutah University
Residency: Cleveland Clinic
Fellowship: Cleveland Clinic, Neuroimmunology (Multiple Sclerosis)
Desiree Markantone, MD
Medical School: University of Pittsburgh School of Medicine
Residency: Mount Sinai Medical Center
Makism Parfyonov, MD
Medical School: Un of British Columbia, Faculty of Medicine
Residency: BC Children's Hospital, Child Neurology
George Rudolf Tamula, MD
Medical School: University of Tennessee, Hsc, College of Medicine
Residency: Wake Forest University Baptist Medical Center
Carolyn Tsia, MD
Medical School: Sidney Kimmel Med Col at Thomas Jefferson Un
Residency: University of North Carolina Hospitals
Claudia Vallin, DO
Medical School: Nova Southeastern College Of Osteo Medicine
Residency: Cleveland Clinic Florida
---
Current Research Fellows
Alina Ivaniuk, MD
David Martinez, MD
Living in Cleveland
Living in Cleveland
Cleveland, an ethnically diverse, mid-sized city located on Lake Erie, features a host of cultural attractions, recreational activities, major sporting events and an exploding culinary scene. Cleveland is home to the second largest theater district in the U.S., a park system featuring 23,700 acres in 18 reservations, and is the birthplace of rock 'n' roll, home to the Rock 'n' Roll Hall of Fame and Museum. Cleveland Clinic is located near the University Circle area, which is the cultural epicenter of Cleveland. This area features Severance Hall and the world-renowned Cleveland Orchestra, the Cleveland Museum of Art, several other museums, and Case Western Reserve University. Downtown Cleveland, home to all major sports venues and an exploding culinary scene, is approximately two miles from Cleveland Clinic's main campus.