Overview
Overview
Fellowship Overview
Cleveland Clinic's Center for Spine Health offers a unique opportunity to receive spine medicine graduate training through our fellowship program. At Cleveland Clinic, you will have the chance to work with some of the country's best Spine Medicine Physicians, Physiatrists, Rheumatologists, Neurologists, Neurosurgeons, and Orthopaedists.
Our Orthopaedic Surgery, Rheumatology and Neuroscience programs are nationally ranked, and Cleveland Clinic itself is recognized in the U.S. and throughout the world for its expertise and care.
Our fellows are trained comprehensively - we focus not only on procedural techniques, but also on spine wellness, surgical evaluations, image interpretation, pharmacologic therapies and more. Fellows have opportunities to work with sports medicine, radiology, metabolic bone disease, chronic pain rehabilitation program, and integrative medicine.
Objectives of the Fellowship
The goal of the Cleveland Clinic Spine Medicine Fellowship is to train broadly competent, non-operative specialists in the evaluation and management of the full spectrum of spine disorders. The unique integration of non-operative and surgical specialists within the Center for Spine Health, provides fellows the opportunity to develop outstanding clinical skills grounded in an evidence based framework.
Scholarly activity is encouraged and expected. Fellows are active participants in clinical research and writing.
Fellows participate in weekly grand rounds and joint surgical/medical conferences as well as tumor board, Cleveland Spine Review, spine research meetings, and cadaver workshops. Fellows are also involved with resident and medical student education. Cleveland Clinic does have a PM&R Residency.
Procedures Taught
Fluoroscopically-Guided Procedures Include:
Facet Joint Injections (Cervical, Thoracic, and Lumbar (C-T-L).
Medial Branch Blocks (C-T-L).
Radiofrequency Ablation of the Medical Branch Nerves.
Epidural Steroid Injections (Caudal, C-T-L Interlaminar, and C-T-L Transforaminal).
Sacroiliac Joint Injections.
Intra-Articular Hip Joint Injections.
Piriformis Injections.
There is exposure to Ultrasound-guided Interventions, EMG/NCS, Vertebral Augmentation.
(Vertebroplasty/Kyphoplasty), and Spinal Cord Simulation as well.
Diversity & Inclusion
Discover the role diversity and inclusion plays at Cleveland Clinic and at its Graduate Medical Education program, as well as our diversity and inclusion efforts.
Learn more
Program Details
Program Details
Rotations
Spine Medicine fellows rotate through medical spine clinics, surgical spine clinics and an interventional pain management clinic, as well as a variety of electives and research experiences. The majority of fellow's time is spent in medical clinics and interventional training and supplemented by surgical clinics, selective/elective experiences, and academic activities.
Curriculum
Our fellowship will offer you the opportunity to study all aspects of spine medicine care.
Spine Medicine
Learn the clinical skills necessary for evaluation and management of a wide range of cervical, thoracic and lumbar spine disorders.
Learn what role diagnostic imaging, electromyography, laboratory studies and diagnostic injection play in the evaluation of patients with spinal disorders.
Gain experience in the interpretation of imaging studies, including MRI, CT, CT myelography and radiography.
Gain experience in the use of therapeutic injections (e.g., trigger point and bursae injections and the use of fluoroscopy).
Learn the appropriate role of psychiatric pain management in the management of spinal pain.
Gain experience in the use of the wide array of pharmacologic therapies employed in spine management, including analgesics, muscle relaxants, anticonvulsants, corticosteroids, and anti-inflammatory agents.
Become familiar with the full range of active and passive physical therapy modalities available for spinal disorders.
Be exposed to spinal manipulation techniques (manual medicine) and their role in the management of spinal disorders through clinic and twice monthly manipulation workshop/lecture.
Be exposed to acupuncture or a useful modality in the management of spinal pain and associated symptoms.
Gain experience in (remove basic) interventional pain management techniques including epidural steroid injections, trigger point injections, sacroiliac joint injections, piriformis injections, facet injections (intra-articular), medial branch and dorsal rami injections, radiofrequency ablation, intra-articular hip joint injections, and other peripheral joint injections.
Become familiar with the full range of procedural treatments for managing spinal pain, including indications, contraindications and potential complications of such treatments.
Learn the indications for appropriate surgical intervention (surgical decision making).
Become familiar with the range of surgical options available for patients with a wide array of spinal disorders.
Become familiar with the indications for referral to spine surgeons.
Research/Elective
Develop and complete a clinical research project, working with your faculty adviser.
Author or co-author at least one paper during the fellowship, to be published in an indexed medical journal.
Conferences
A weekly spine medicine conference includes case conferences, didactic lectures or a journal club. Interdisciplinary conferences (tumor conference, spine biomechanics course) also are available for interested fellows.
Requirements
Applicants for the fellowship must have completed an accredited residency in physical medicine and rehabilitation, internal medicine, family medicine or subspecialty training in a medical specialty (e.g. rheumatology). All fellows must obtain an Ohio training medical license prior to beginning the fellowship.
Credentialing Standards
The fellowship's credentialing standards cover medical assessment and management, including clinical skills, spinal anatomy, infections, pediatric spinal disorders and therapeutics, and interventional spine care, including facet joint injections, medial branch blocks, radiofrequency ablation, lumbar epidural steroid injections, sacroiliac joint blocks and clinical pharmacology.
Faculty
Application Process
Application Process
Interventional Spine and Musculoskeletal Medicine (ISMM) Fellowship is the world's largest spine society representing surgical and non-surgical specialties. There has been a growing demand for well-trained interventional spine and non-surgical musculoskeletal specialists. To address this, NASS developed criteria to officially recognize ISMM fellowship programs that meet a standard of academic and educational rigor agreed upon by the NASS ISMM Fellowship Committee. A core curriculum has been developed to provide high quality, consistent clinical and procedural education for all matriculating trainees. All NASS-recognized ISMM Fellowships have agreed to participate in a Match program which is run by NASS.
Our program is committed to abiding by this process. Applicant registration typically opens January 1 for a July start of the following year. Application is available on the NASS website: www.spine.org. Contacts at each program are listed in the directory.
Please note that although registration is open up until the match deadline, applicants are encouraged to register as early as possible to allow time for application processing and interviews.
The interview period is typically March to July with match results in early August.
If you have any questions regarding the fellowship or the application process, please contact: spinefellowship@ccf.org.
Russell DeMicco, DO
Program Director
Spine Medicine Fellowship
9500 Euclid Avenue/S40
Cleveland, Ohio 44195
216.444.0229
Adrian Zachary, DO, MPH
Co-Director
Spine Medicine Fellowship
9500 Euclid Avenue/S40
Cleveland, Ohio 44195
216.445.5061
Santhosh Thomas, DO, MBA
Co-Director
Spine Medicine Fellowship
Richard Jacobs Health Ctr.
33100 Cleveland Clinic Boulevard/AVW2-2
440.695.4000
Current Fellows
Current Fellows
2022–2023 Spine Medicine Clinical Fellows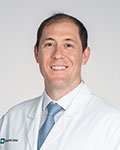 Charles Kent, DO
Medical School: Nova Southeastern University
Residency: Icahn School of Medicine at The Mount Sinai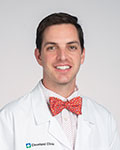 Kevin Moylan, DO
Medical School: Kansas City University of Medicine and Biosciences
Residency: University of Missouri-Columbia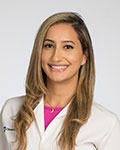 Hanan Saleh, MD
Medical School: University of Toledo College of Medicine
Residency: Beaumont Hospital -Royal Oak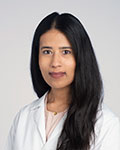 Mariyam Wasay, DO
Medical School: NY Institute of Technology College of Osteopathic Medicine
Residency: Stony Brook University Medical Hospital
Living in Cleveland
Living in Cleveland
Cleveland, an ethnically diverse, mid-sized city located on Lake Erie, features a host of cultural attractions, recreational activities, major sporting events and an exploding culinary scene. Cleveland is home to the second largest theater district in the U.S., a park system featuring 23,700 acres in 18 reservations, and is the birthplace of rock 'n' roll, home to the Rock 'n' Roll Hall of Fame and Museum. Cleveland Clinic is located near the University Circle area, which is the cultural epicenter of Cleveland. This area features Severance Hall and the world-renowned Cleveland Orchestra, the Cleveland Museum of Art, several other museums, and Case Western Reserve University. Downtown Cleveland, home to all major sports venues and an exploding culinary scene, is approximately two miles from Cleveland Clinic's main campus.