Overview
Overview
The Cleveland Clinic's Section of Headache and Facial Pain is one of the largest of its kind in the United States. Since its inception, the division has grown to now include 11 headache physicians and 11 advanced practice practitioners (physician assistants and nurse practitioners). This team of specialists treats over 20,000 patients each year with an emphasis on all types of headache and facial pain disorders, including but not limited to migraines, cluster headaches, and trigeminal neuralgia. Our staff work closely with specialists in other divisions including neurosurgery, pain management, and ophthalmology with the goal of creating a multidisciplinary approach to patient care. A strong emphasis is placed on the education of fellows to optimally prepare them for a career in headache medicine.
Welcome
We greatly appreciate your interest in the Cleveland Clinic Headache Medicine Fellowship Program. The program is open to two fellows each year.
The Cleveland Clinic Headache Center offers fellows:
UCNS accredited one-year fellowship program in clinical training and research.
Experience in the diagnosis and management of adult and pediatric headache disorders.
Proficiency 1in procedures including Botox, occipital nerve blocks, sphenopalatine ganglion blocks, and trigger point injections.
Eligibility to take the Headache Medicine Certification examination offered by the UCNS after completion of the fellowship.
Exposure to management of status migrainosus, analgesic overuse headache and refractory trigeminal neuralgia through a 9 chair infusion suite.
Optional rotations including pain management, neuro-ophthalmology, sports-concussion, neurosurgery, pain psychology, physical therapy, and neuro-otology among others.
Ample time for the planning and development of one or more research projects under the guidance of staff.
Participation in ongoing NIH funded and/or clinical and investigator initiated trials.
Program Director
Aarushi Suneja, MD
Associate Program Director
Daniel Feldman, MD
Diversity & Inclusion
Discover the role diversity and inclusion plays at Cleveland Clinic and at its Graduate Medical Education program, as well as our diversity and inclusion efforts.
Learn more
Application Process
Application Process
We participate in the National Resident Matching Program (NRMP) and the "all-in" policy which requires all positions within a participating program to be filled by the match. We are unable to offer positions outside of the match.
To apply, applicants must meet the following pre-requisites:
Successful completion of an ACGME-accredited residency program in the United States or an RCPSC-accredited residency program in Canada in one of the following specialties: Adult Neurology, Child Neurology, Medicine, Family Medicine, Rehabilitation Medicine, or Psychiatry.
International Medical Graduates must have received a currently valid ECFMG certificate in order to apply to our program.
Interested candidates can apply for a fellowship position by submitting the following documentation:
CV.
Personal Statement.
Letter from Residency Program Director in lieu of Dean's Letter.
At least two letters of recommendation from physicians who have supervised you in a clinical setting.
USMLE/COMLEX Score Reports.
Medical School Diploma.
Certified copy of your currently valid ECFMG certificate (applicable for International Medical Graduates only.
Application Season Begins: March 1, 2023
Match Opens for Registration: May 17, 2023
Rank Order Entry Opens: June 7, 2023
Quota/Withdrawal Deadline: July 5, 2023
Rank Order List Deadline: July 19, 2023
Match Day: August 2, 2023
Contact
Natalie Douglass
Program Coordinator
Email: douglan3@ccf.org
Benefits
Benefits
Competitive health, dental, and vision insurance are provided. Disability insurance is also included.
Learn more about Graduate Medical Education Benefits.
Salary
Salary: Clinical Residents and Fellows
Please refer to the table below for new salary rates, effective June 1, 2022:
| | | |
| --- | --- | --- |
| Grad Level | New Annual Rate | New Per Pay Rate |
| 1 | $61,609 | $2,567 |
| 2 | $63,685 | $2,654 |
| 3 | $65,743 | $2,739 |
| 4 | $68,315 | $2,846 |
| 5 | $70,591 | $2,941 |
| 6 | $73,368 | $3,057 |
| 7 | $75,798 | $3,158 |
| 8 | $77,276 | $3,220 |
| 9 | $78,759 | $3,282 |
Trainees are compensated at the graduate level required to enter the program in which they are starting, regardless of the past training experience they may have acquired.
Time Away
Vacation:3 weeks (15 paid working days) per academic year.
Paid Personal Days: 5 personal days per academic year. Personal days are to be used for taking board exams, when too ill to work, or as interview days.
Maternity/Paternity leave
New benefits for fully paid maternity and parental leave are effective at Cleveland Clinic United States locations on April 1, 2020. Caregivers eligible for maternity leave (biological mothers) will receive 100% pay for up to 8 consecutive weeks following the birth of a child. Parental leave is for use by all parents to care for and/or bond with their newborn or newly adopted child. Caregivers eligible for parental leave (biological mother or father or adopting parent) will receive 100% pay for up to 4 consecutive weeks following the birth or adoption of a child. Caregivers eligible for both benefits will receive up to 8 consecutive weeks of maternity leave plus up to 4 consecutive weeks of parental leave — for a total of 12 weeks with 100% pay. Trainees are urged to discuss maternity and parental leave with their program director to determine if they will need to make up time to meet board requirements.
Academic meetings
Clinical trainees at a PGY 2 and above can be reimbursed for a maximum of $1,500 (as of July 1, 2016) to present at one meeting per year.
Faculty
Current Fellows
Current Fellows
Outstanding patient care, education of those who serve and research are the three goals the Department of Neurology strives to achieve. As a part of that overall commitment to education, below are the recognized current neurology fellows who value the importance of providing the highest quality of medical care.
2022-2023
Sudipa Biswas
Elise Hennessy
Alumni
Alumni
2021-2022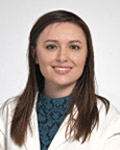 Jennifer Chima, MD
Cone Health (Greensboro, NC)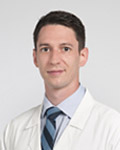 Michael Zatt, DO
Kaiser Permanente Northwest (Portland, OR)
2020-2021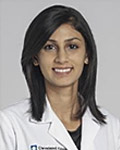 Anam Baig, DO
Cleveland Clinic Staff
Cleveland Clinic Florida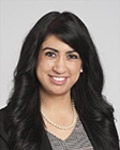 Aarushi Suneja, MD
Cleveland Clinic Staff
Cleveland Clinic Main Campus
Living in Cleveland
Living in Cleveland
Cleveland, an ethnically diverse, mid-sized city located on Lake Erie, features a host of cultural attractions, recreational activities, major sporting events and an exploding culinary scene. Cleveland is home to the second largest theater district in the U.S., a park system featuring 23,700 acres in 18 reservations, and is the birthplace of rock 'n' roll, home to the Rock 'n' Roll Hall of Fame and Museum. Cleveland Clinic is located near the University Circle area, which is the cultural epicenter of Cleveland. This area features Severance Hall and the world-renowned Cleveland Orchestra, the Cleveland Museum of Art, several other museums, and Case Western Reserve University. Downtown Cleveland, home to all major sports venues and an exploding culinary scene, is approximately two miles from Cleveland Clinic's main campus.