Overview
Overview
Headache Medicine
The Headache Section offers a UCNS accredited one-year fellowship program in clinical training and research. Fellows will gain experience in the diagnosis and management of adult and pediatric headache disorders. Management of chronic headache disorders is gained through our IMATCH program which is an intensive 3 week out-patient day program combining medical, psychological and physical therapies in a coordinated multidisciplinary program. The goal of the program is improvement in function despite the headache. Our 12 bed infusion room offers a unique opportunity to learn management of severe, acute headache, status migrainous, and analgesic overuse headache. Ample time in the schedule is set aside for the planning and development of one or more research projects under the guidance of staff. Participation in ongoing clinical trials is encouraged. Successful completion of the fellowship will prepare individuals for a career in clinical or academic practice. In order to apply to our program candidates must have successfully completed an ACGME-accredited residency program in the United States or a RCPSC-accredited residency program in Canada in one of the following specialties: Adult Neurology, Child Neurology, Medicine, Family Medicine, Rehabilitation Medicine or Psychiatry. International Medical Graduates must have received a currently valid ECFMG certificate in order to apply to our program.
Application Process
Application Process
Interested candidates can apply for a fellowship position by submitting the following documentation:
CV
Personal Statement
Letter from Residency Program Director in lieu of Dean's Letter
At least two letters of recommendation from physicians whom have supervised you in a clinical setting
USMLE/COMLEX Score Reports
Medical School Diploma
Certified copy of your currently valid ECFMG certificate (applicable for International Medical Graduates only)
Contact Person
Jennifer Kriegler, MD
Cleveland Clinic
9500 Euclid Ave.
Cleveland, OH 44195
Email:
[email protected]
Clinical Fellows
Clinical Fellows
Outstanding patient care, education of those who serve and research are the three goals the Department of Neurology strives to achieve. As a part of that overall commitment to education, below are the recognized current neurology fellows who value the importance of providing the highest quality of medical care.
2021-2022 Clinical Fellows
Headache Medicine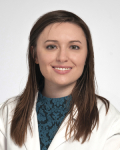 Jennifer Chima, MD
Medical School: University of Toledo College of Medicine
Residency: Cleveland Clinic - Neurology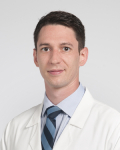 Michael Zatt, DO
Medical School: Kansas City University of Medicine and Biosciences, College of Osteopathic Medicine
Residency: Cleveland Clinic - Neurology
Living in Cleveland
Living in Cleveland
Cleveland, an ethnically diverse, mid-sized city located on Lake Erie, features a host of cultural attractions, recreational activities, major sporting events and an exploding culinary scene. Cleveland is home to the second largest theater district in the U.S., a park system featuring 23,700 acres in 18 reservations, and is the birthplace of rock 'n' roll, home to the Rock 'n' Roll Hall of Fame and Museum. Cleveland Clinic is located near the University Circle area, which is the cultural epicenter of Cleveland. This area features Severance Hall and the world-renowned Cleveland Orchestra, the Cleveland Museum of Art, several other museums, and Case Western Reserve University. Downtown Cleveland, home to all major sports venues and an exploding culinary scene, is approximately two miles from Cleveland Clinic's main campus.